The world of IT is changing rapidly, the pace of change is accelerating and the pressure is on to deliver more, faster and often with less resources.
So STOP and THINK - before you make your next server or storage purchase consider a different approach. You could be delivering a faster, more flexible and lower cost service to your business WITHIN HOURS.
On premise, consider Cloud in a box - IBM PureFlex
Industry leading Expert Integrated Systems with x86 servers, storage and networking built in.
---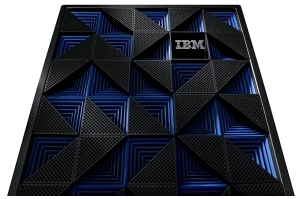 Rapid set up and pay as you grow scalability for lower Total Cost of Ownership (TCO).
Enterprise class resilience with outstanding systems availability and dependability.
Servers with twice the speed of previous x86 server generations.
Details of the IBM PureFlex Cloud solution are available here.
---
Off premise, consider IBM Cloud Infrastructure
IBM Cloud Infrastructure is IBM's Industry leading Infrastructure as a Service (Iaas).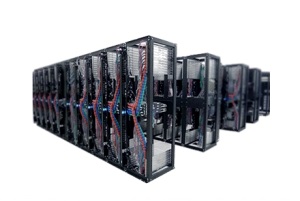 Deploy virtual servers in minutes and dedicated bare metal x86 servers in just hours.
Pay as you grow with flexibility to buy what you want only for as long as you need it, monthly or hourly.
Not sure you have the expertise - IBM or our partners can manage the service for you.
Details of IBM Cloud Infrastructure services are available here.
See & Share
IBM Cloud Infrastructure Data Centre Tour
Visit Dallas and see inside the IBM Cloud Infrastructure DataCentre, one of 13 datacentres worldwide soon to be 40.
Private Cloud deployment with IBM PureFlex and SmartCloud Orchestrator
How IBM SmartCloud Orchestrator works with Pureflex system to manage robust enterprise clouds.
Truck Day @ IBM Cloud Infrastructure Amsterdam
See IBM Cloud Infrastructure in action. The operations team gets more hands to speed up the unloading process and every employee has an opportunity to get first hand experience in how the datacenters operate.
See the video here. (00:00:55)
Case Studies
IBM & Agilisys
IBM PureFlex System provides limitless scale to Agilisys, one of the UK's most innovative IT and Business Process Providers, on premise cloud.
THINK Cloud
How to Deploy?
IBM Cloud Infrastructure offers three main ways to deploy your solution to the cloud: virtual compute instances, bare metal servers and Private cloud.
PureFlex Pulse Preview
IBM PureFlex System is well suited to build IAAS cloud, either enterprise private cloud or hosted cloud used by MSPs/CSPs.
Time to Rethink IT
If Big Data and Analytics are on your mind, it's time to rethink your IT architecture. Big Data really is the new 'natural' resource for your business or organisation.
Follow Us
Click for a direct link!
---
---
Related Links