A constant state of innovation
"Digital is the wires, but digital intelligence, or artificial intelligence as some people call it, is about much more than that. This next decade is about how you combine those and become a cognitive business. It's the dawn of a new era."
VIRGINIA M. (GINNI) ROMETTY, CHAIRMAN, PRESIDENT AND CHIEF EXECUTIVE OFFICER, IBM
2017 performance
Revenue:
$79.1 billion

Operating pre-tax income:
$12.9 billion
* All dollar figures are US
Country General Manager, IBM Ireland Ltd.
IBM has named Paul Farrell as Managing Director of IBM in Ireland. Paul succeeds Peter O'Neill who has led IBM Ireland since 2010.
Mr Farrell joined IBM in Ireland 16 years ago and has operated in a number of executive and leadership roles across Ireland, United Kingdom, and Europe during his career in the company. Mr Farrell has primarily operated in market facing roles which have previously included Market Development and Strategic Sales leader for GBS UK & Ireland and leadership roles across the Nordics, Italy and the wider European market.
Most recently, Mr Farrell has been leading IBM's Global Business Services delivery organisation in UK&I.
Having served as an officer in the Defence Forces he then worked as a Consultant and Partner in the Irish market before joining IBM.
Mr Farrell will now take responsibility for IBM's business in one of the corporation's key portfolios that includes IBM Research - Ireland, IBM Ireland Development Lab and IBM European Digital Sales Centre. He will be primarily located at IBM House, Shelbourne Road, Dublin with his new appointment effective May 2018.
Senior management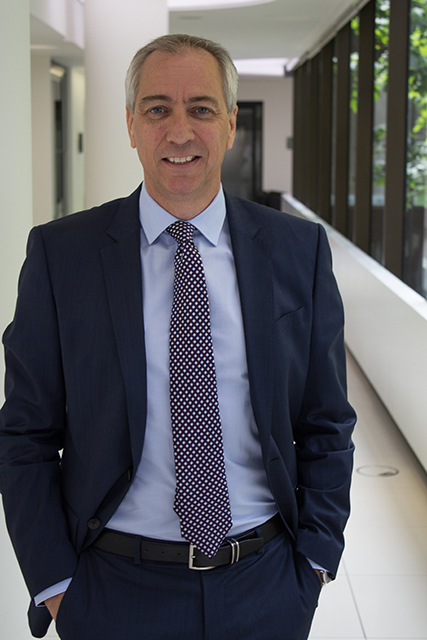 Bill Kelleher
Chief Executive, IBM UK and Ireland
IBM United Kingdom
IBM is a globally integrated enterprise operating in over 170 countries. Today IBM UK has around 20,000 employees, bringing innovative solutions to a diverse client base to help solve some of their toughest business challenges. In addition to being the world's largest IT and consulting services company, IBM is a global business and technology leader, innovating in research and development to shape the future of society at large. IBM's prized research, development and technical talent around the world partner with governments, corporations, thinkers and doers on ground breaking real world problems to help make the world work better and build a smarter planet.
Contact us
Join us
Mailing Address
IBM Ireland Ltd.
IBM House,
Shelbourne Road,
Dublin 4.
Registration Information
IBM Ireland Limited
Registered in Ireland with no.: 16226