Jedes Jahr nützen Tausende zukunftsorientierte Unternehmen das IBM Client Center Zurich für ihre Kundenveranstaltungen. Sie lernen dabei, mithilfe modernster Technologien wie IBM Analytics, IBM Cloud, IBM Blockchain sowie künstlicher Intelligenz mit IBM Watson langfristig wettbewerbsfähig zu bleiben.
Neben den Business-Meetings, die in unserem Center stattfinden, ist das IBM Client Center Zurich Teil eines Netzwerks aus mehr als 15 Centern. Als solches bieten wir Leistungen auf digitalen Plattformen, wie unserer Website, Social Media-Kanälen und in unserem IBM Virtual Client Center an, um das Kundenerlebnis zu optimieren.
Sehen Sie sich dieses Video über das IBM Client Center Zurich (YT, 01:30) an.
Weitere Informationen zu unseren Räumlichkeiten und Services erhalten Sie in den unten stehenden Bereichen unserer Website. Wir freuen uns schon, Sie im IBM Client Center Zurich begrüssen zu dürfen.
+41 58 333 7000 (Montag bis Freitag, von 8:00 bis 17:00 Uhr CET)
Hallo, ich bin MIKE - dein TJBot!
Dürfen wir Ihnen MIKE – unseren TJBot – vorstellen?
Ab sofort können Sie mit MIKE im IBM Client Center Zurich interagieren: Sie können ihn nach dem Wetter fragen oder ihn fragen, ob er Ihnen einen Witz erzählen kann. Im TJBot steckt ein Raspberry Pi, der mit Watson Services verbunden ist und der verschiedene Hardwarekomponenten steuert.
Kontaktieren Sie uns im IBM Client Center Zurich, um mehr über unseren neuen Showcase zu erfahren.
Enterprise Design Thinking im IBM Client Center
Suchen Sie nach einer neuen Herangehensweise oder einer neuen Sicht auf Bestehendes?
Wie können wir unsere Nutzer besser verstehen? Wie können wir ein grosses Projekt schnell umsetzen? Dies sind Fragen, wie sie jeder kennt.
Buchen Sie einen IBM Design Thinking Workshop bei uns im IBM Client Center in Zürich oder auch in Ihrer Unternehmung und wir organisieren einen massgeschneiderten Anlass für Sie!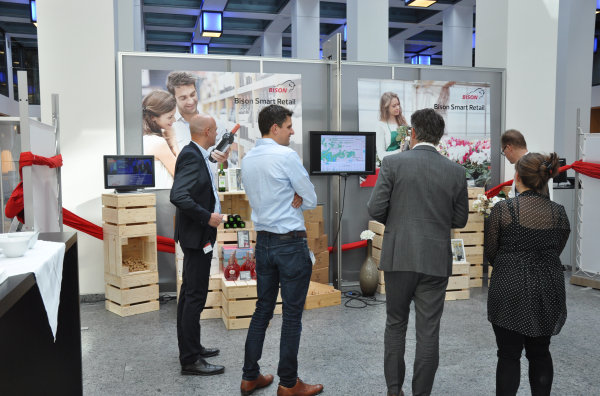 Wetterabhängige elektronische Regaletiketten
Preisauszeichnung im Handel wird immer dynamischer. Wo gestern die Preise nur monatlich änderten, waren Papieretiketten brauchbar. Bei der heutigen erhöhten Konkurrenz zwischen Laden und Online-Handel sowie zwischen den Händlerketten werden Preise oft täglich angepasst. Dafür hat Bison ESL Manager (PDF, 424 KB) die Lösung.
Besuchen Sie unseren IBM Bison showcase im IBM Client Center. Kontaktieren Sie uns für eine auf Sie abgestimmte Präsentation über die Lösung.
IBM Client Center Discovery-Programm
IBM Client Center Discovery-Programm
Die IBM Expertise zum Greifen nah: von IBM Blockchain, Internet der Dinge, IBM Watson und vielem mehr.
Das IBM Client Center Discovery-Programm bietet eine Serie kostenloser Webinare im IBM Client Center-Auditorium an. Auf diese Weise werden brandaktuelle Business-Technologien angesprochen. In regelmässigen Abständen stellen internationale IBM Experten die IBM Produktpalette vor und knüpfen sie an aktuelle Themen der IT-Industrie. Diese Webinare können auch jederzeit "on demand" abgerufen werden.
Entdecken Sie unser IBM Client Center-Netzwerk digital!
Ähnlich wie in unseren physischen Centern auf der ganzen Welt, können Sie auch auf digitaler Ebene von der IBM Expertise und unseren Demopunkten profitieren.
IBM Business Partner und Kunden haben im IBM Virtual Client Center die Möglichkeit, zu umfassenden Webinaren Zugang zu bekommen. Dort können Sie aber auch selbst Webinare, ohne Setup-Kosten auf die Plattform stellen.
Ihr Zugang zu einer Welt voller Wissen!
Besuchen Sie unsere verschiedenen IBM Client Center, indem Sie auf die aufgelisteten Länder klicken.
---
Austria
Belgium
Denmark
France
Germany
Böblingen (IBM Deutschland R&D)
Italy
Netherlands
Norway
Portugal
Russian Federation
Spain
Switzerland
THINKLab (Research - Zurich)
Sweden
United Kingdom
Raummöglichkeiten
Unsere Seminarräume mit Tageslicht verfügen über Beamer oder TV, Flipcharts, Telefonkonferenz- und Audioanlage. Ein variables Set-up ist auf Anfrage möglich.
Auditorium (272 m²)
Das Auditorium ermöglicht Ihnen mit 272 m² die Durchführung von Veranstaltungen bis zu 200 Personen. Ausgestattet mit Beamer, Mikrofonen, Audio- und Telefonkonferenzanlage ist es ideal für Ihren nächsten Grossanlass.
Centennial (53 m²) & Nano (52 m²)
Für Meetings bis zu 35 Personen sind die Räume Centennial und Nano perfekt geeignet. Beide Räume bieten Ihnen eine angenehme Atmosphäre für Ihre nächste interaktive Besprechung.
Selectric (26 m²) & Watson (22 m²)
Die beiden kleineren Räume Selectric & Watson fassen bis zu 8 Personen mit einem Roundtable. Für Ihr nächstes Board-Meeting ist dies eine ideale Lösung.
Roadrunner (35 m²)
Für eine interaktive Lösungsfindung in Ihrem nächsten Meeting, ist der Roadrunner genau der richtige. Mit bis zu 25 Personen steht Ihnen neben der Standardtechnik ein grossen magnetisches Whiteboard zur Verfügung.
Executive (29 m²)
Dieser attraktive Raum mit Alpenpanorama eignet sich perfekt für Ihr nächstes Executive-Meeting für bis zu 10 Personen.
Engagement Room (45 m²)
Dieser Raum bietet mit 12 Sitzplätzen einen ideale Veranstaltungsort für Kundenmeetings, kleinere Schulungen und Präsentationen. Er kann auch für interaktive und innovative Workshops genutzt werden, da magnetische Wände zur Verfügung stehen.
Solution Area
Die Solution Area in der grosszügigen Markthalle gilt als Herzstück des Gebäudes und bietet den idealen Standort für Ausstellungen und Informationaustausch. Ihre Produkte und Lösungen können Sie mit Hilfe von Demo- und Informationspunkten inklusive Broschürensteller halbtags, ganztags oder auch länger präsentieren.
Business Partner im IBM Client Center
Das IBM Client Center bietet Ihnen die passende Plattform, sich Entscheidungsträgern und Innovatoren vorzustellen.
Steigern Sie Ihre Bekanntheit im Markt. Lernen Sie über uns mögliche neue Kunden und Partner kennen und erweitern Sie gezielt Ihre Geschäftsmöglichkeiten. Gerne beraten wir Sie und passen unser Angebot gezielt und flexibel auf Ihre spezifischen Bedürfnisse an. Lassen Sie sich von den unterschiedlichen Möglichkeiten des IBM Client Center in Zürich inspirieren!
Nutzen und beteiligen Sie sich auch an unserer Ausstellung. Werben Sie bei uns vor Ort konkret mit Ihren strategischen Referenzlösungen und Ihrer Zusammenarbeit mit IBM.
Think 2019 offers you the possibility to explore the technologies that are redefining industries.
From captivating solutions to transformative outcomes, technical deep dives to expert roundtables, Think is offering you more ways to learn about your favorite topics through a personalized journey that's meaningful to you.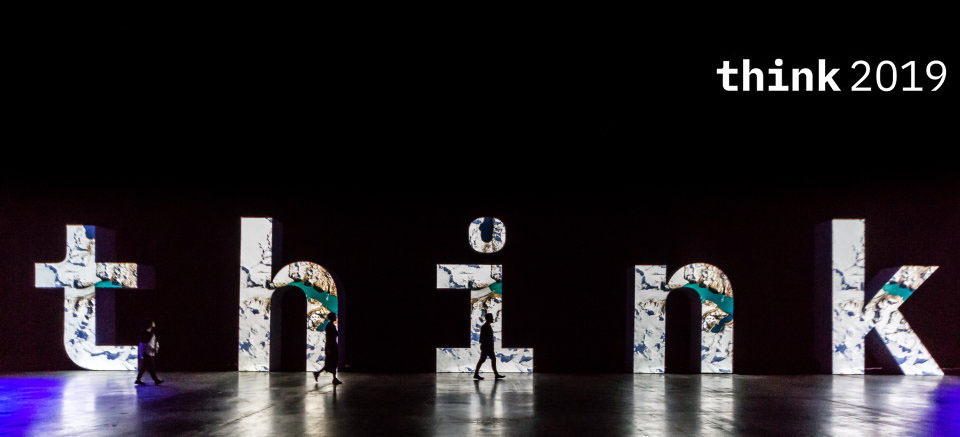 Teilen Sie diese Website: