Was ist das IBM Client Center Ehningen?
Was ist das IBM Client Center Ehningen?
Jedes Jahr nützen Tausende zukunftsorientierte Unternehmen das IBM Client Center Ehningen in Deutschland für ihre Kundenveranstaltungen. Sie erfahren dabei, wie sie durch die neuesten Technologien, wie IBM Analytics, IBM Cloud, IBM Blockchain, IBM Watson, KI und vieles mehr wettbewerbsfähig bleiben können.
Wir freuen uns, Sie im IBM Client Center Ehningen zu begrüßen.
Wir unterstützen Sie in unserem Center in Ehningen nicht nur bei Business-Meetings, sondern bieten Ihnen als Teil eines Netzwerks aus vielen Centern, auch digitale Leistungen im Netz, auf den Social Media Plattformen und im IBM Virtual Client Center an. So können wir den Erfahrungsaustausch verbessern und haben immer Ihr Geschäft im Auge.
Weitere Informationen finden Sie weiter unten.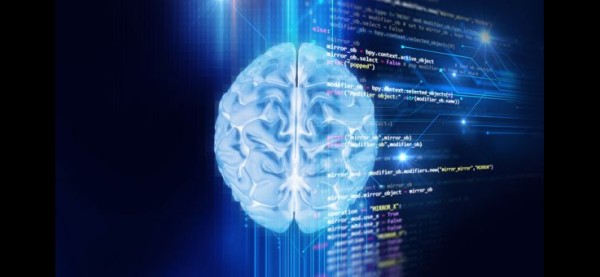 Blockchain
Wie die die Blockchain-Technologie die Art und Weise revolutioniert, wie Unternehmen arbeiten, zeigen wir am Beispiel IBM Global Financing: hier wird Blockchain beispielsweise eingesetzt, um Streitigkeiten bei Verbindlichkeiten und Krediten zu schlichten. Eine andere Live Demo aus dem Bereich Versicherungen zeigt, wie dank Blockchain beim Kauf eines neuen Handys, Fahrrads oder von Skiern alle Teilnehmer der Wertschöpfungskette innerhalb eines sicheren und transparenten Systems miteinander kommunizieren können, ohne dass Informationen gefälscht werden oder verloren gehen können.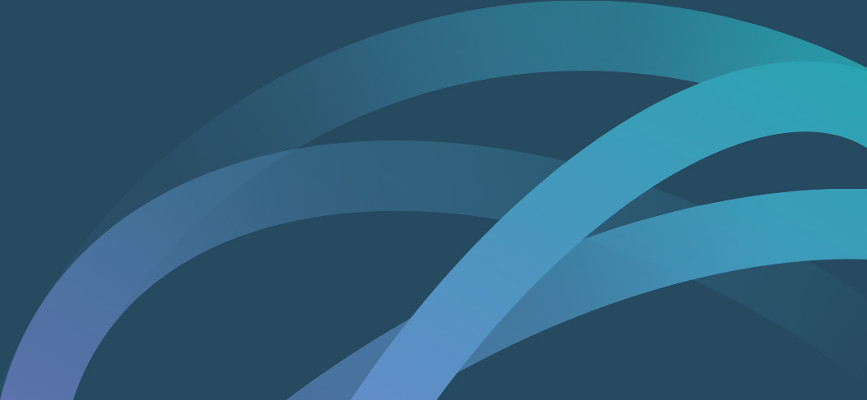 AI Powered Factory
Unsere Modellfabrik spiegelt die Struktur einer echten Fabrik wider. Über die IBM IoT-Plattform werden die Fabrik- und Sensordaten ausgelesen und in die IBM Cloud übertragen. Dort werden sie mit externen Datenquellen (z. B. Wetterdaten) ergänzt, um Anomalien vorherzusagen und die Fabrikprozesse zu optimieren.
Wir zeigen, wie die Werkstücke über NFC-Sensoren entlang der Verarbeitung verfolgt werden und ihr Status über einen Chat-Bot überprüft wird. Auch das Thema Arbeitssicherheit ist in der Fabrik implementiert. Der Produktionszyklus kann erst starten, wenn über das Watson API Visual Recognition erkannt wird, dass Schutzkleidung getragen wird.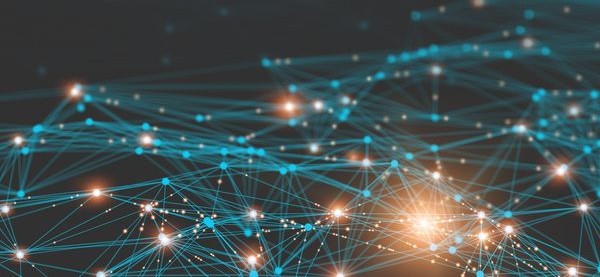 Cognitive Security mit dem IBM®Security Immune System
Das IBM®Security Immune System bietet eine integrierte Lösung mit Analytics, Echtzeit-Abwehr und bewährten Experten, die Kunden dabei unterstützt, die richtigen strategische Entscheidungen zum Schutz ihrer Unternehmen zu treffen.
Entdecken Sie mit der IBM®Security Immune System App den voll integrierten Ansatz des IBM®Security Immune Systems. Oder wagen Sie über eine virtual-reality Simulation einen Blick in ein Security Operations Center (SOC) und beobachten Sie, wie Cyber-Attacken in nahezu Echtzeit identifiziert und bekämpft werden.
IBM Client Center Discovery-Programm
IBM Client Center Discovery-Programm
Die IBM Expertise zum Greifen nah: Von der IBM Blockchain über das Internet der Dinge bis zu IBM Watson und vielem mehr.
Das IBM Client Center Discovery-Programm bietet eine Serie kostenloser Webinare im virtuellen IBM Client Center-Auditorium an und zeigt Ihnen, wie Sie von der Fachkompetenz des IBM Client Center Netzwerks profitieren können. In regelmäßigen Abständen stellen internationale Experten hier die IBM Produktpalette vor und verknüpfen sie mit aktuellen Themen der IT-Industrie.
Für die Registrierung klicken Sie bitte auf den entsprechenden Link. Die Webinare können auch jederzeit "on demand" abgerufen werden.
IBM Virtual Client Center
Entdecken Sie das IBM Client Center Netzwerk in der digitalen Welt.
Genauso wie in unseren physischen Client Centern auf der ganzen Welt, stellen wir auch in der digitalen Welt die innovativen Lösungen und das Expertenwissen der IBM vor.
IBM Business Partner und Kunden haben über das Virtual Client Center Zugang zu allen verfügbaren Webinaren und können ohne Setup-Kosten selbst Webinare auf die Plattform stellen.
Ihr Zugang zu einer Welt voller Wissen!
Besuchen Sie unsere verschiedenen IBM Client Center, indem Sie auf die aufgelisteten Länder klicken.
---
Europe
Austria
Belgium
Denmark
France
Germany
Böblingen (IBM Deutschland R&D)
Italy
Netherlands
Norway
Portugal
Russian Federation
Spain
Switzerland
THINKLab (Research - Zurich)
Sweden
United Kingdom
---
Middle East & Africa
Kenya
Morocco
Nigeria
South Africa
Turkey
United Arab Emirates
Infrastruktur
Unsere Seminar- und Tagungsräume sind mit moderner Audio/Video Konferenztechnik ausgestattet. Wir bieten HD Beamer, Flipcharts, digitale Whiteboards, Click-Share und mehr. Auch variable Setup-Optionen sind möglich – sprechen Sie uns einfach an.
Unser Center
In unserem modernen Konferenzzentrum finden Sie die perfekte Umgebung für die Diskussion von Business Themen und zum Networking.
Wir bieten erstklassige Räumlichkeiten für Ihre Veranstaltungen und Workshops. Unser erfahrenes Event-Team unterstützt Sie dabei, Ihre Veranstaltung zu einem Erfolg zu machen.
Wir bieten eine Plattform, wo Sie sich über Branchentrends, neue Geschäftsfelder und die IBM Technologiestrategie informieren können. Und Sie können hier von den Branchenkenntnissen und dem Expertenwissen der IBM und ihrer Partner profitieren.
Unser Ausstellungsbereich gibt Ihnen Einblicke in das IBM Lösungsportfolio. Der Fokus liegt auf dem Erzählen von Geschichten am Beispiel von aktuellen Kundenprojekten und Technologiedemos.
Wir freuen uns, Sie zu treffen!
Raumtyp 1
Raum Vilnius / Raum Tallinn
Raum Riga / Raum Helsinki
Personenzahl: max. 3 Personen
Tageslicht: ja
Klimaanlage: ja
Verdunkelbar: ja
Unterschiedliche Bestuhlungsmöglichkeiten: nein
Videotechnik/Live Videostreaming: nein
Raumtyp 2
Raum Ortenau (8 Pers.)
Raum Wien (8 Pers.)
Raum Rheingau (9 Pers.)
Raum Stockholm (12 Pers.)
Raum Paris (12 Pers.)
Raum Le Mans (14 Pers.)
Raum Oslo (14 Pers.)
Raum Kaiserstuhl (18 Pers.)
Raum Zürich (18 Pers.)
Personenzahl: 8 – 18 Personen
Tageslicht: ja
Klimaanlage: ja
Verdunkelbar: ja
Unterschiedliche Bestuhlungsmöglichkeiten: ja
Videotechnik/Live Videostreaming: ja
Raumtyp 3
Audi 1+2+3
Audi 1
Audi 3
Personenzahl: Audi 1 bis 250 Personen / Audi 2 + 3 jeweils bis 80 Personen / Gesamt Auditorium bis 500 Personen
Tageslicht: ja
Klimaanlage: ja
Verdunkelbar: ja
Unterschiedliche Bestuhlungsmöglichkeiten: Parlamentarische Bestuhlung, Kinobestuhlung, Reihenbestuhlung
Videotechnik/Live Videostreaming: ja
Cloud Lounge
Nutzen Sie unsere Cloud Lounge für Ihre Besprechungen!
Das Einrichtungskonzept bietet Ihnen ein optimales Umfeld für die Entwicklung von Ideen, Visionen und Strategien.
Tageslicht: ja
Klimaanlage: ja
Verdunkelbar: ja
Unterschiedliche Bestuhlungsmöglichkeiten: nein
Videotechnik/Live Videostreaming: ja
Besonderer Service
Nao
Bereichern Sie Ihre Veranstaltung mit NAO - einem liebenswerten und interaktiven Roboter, der seine Intelligenz von der IBM Watson Technologie bekommt.
Dieser kostenpflichtige Service ist nur auf Anfrage und nach Verfügbarkeit buchbar. Der Preis variiert je nach den Anforderungen und der Dauer der Veranstaltung.
NAO ist ein humanoider Roboter. Er unterhält und bewegt sich fast wie ein menschliches Wesen. Durch IBM Watson besitzt er die Fähigkeit, Sachverhalte zu verstehen, zu interpretieren und einzuordnen sowie mit jeder Interaktion zu lernen. Durch integrierte Mikrofone und Lautsprecher kann er zuhören und sprechen. Seine zwei Kameras ermöglichen es ihm, sein Gegenüber zu "sehen". Kurz gesagt: NAO ist ein kluges und hilfsbereites Kerlchen, das sich auch einfühlsam zeigen kann.
NAO ist so designed, dass er personalisiert werden kann: Durch verschiedene Watson APIs können Inhalte sowie eine Vielzahl an Fähigkeiten, die seine Persönlichkeit bereichern, hinzugefügt werden. Das API Visual Recognition zum Beispiel, ermöglicht NAO eine Person zu erkennen und ihr Alter zu schätzen.
In diesen Videos erfahren Sie mehr über NAO:
Allgemein: IBM Client Center Ehningen - NAO powered by IBM Watson
Visual Recognition: Können Roboter verstehen, was sie sehen?
Tone Analyzer/Sentiment: Können Roboter Emotionen verstehen?
Immer up-to-date mit der "IBM Ehningen Solutions Guide App"
Die App gibt Ihnen einen kurzen Überblick über die verschiedenen Showcases und Lösungen auf der Solution Area des IBM Client Center Ehningen. Außerdem dient sie als Orientierungshilfe im Center, sowie als Ergänzung zu der Informationsstele am Haupteingang. Mit aktiviertem Bluetooth kann Sie die App direkt zum Showcase Ihrer Wahl führen.
Die Sprache der App wird abhängig von den Einstellungen in deutsch oder englisch ausgegeben. Mehr Infos zu unserer App finden Sie in diesem Video
Laden Sie sich die "IBM Ehningen Solutions Guide" App herunter:
Think 2019 offers you the possibility to explore the technologies that are redefining industries.
From captivating solutions to transformative outcomes, technical deep dives to expert roundtables, Think is offering you more ways to learn about your favorite topics through a personalized journey that's meaningful to you.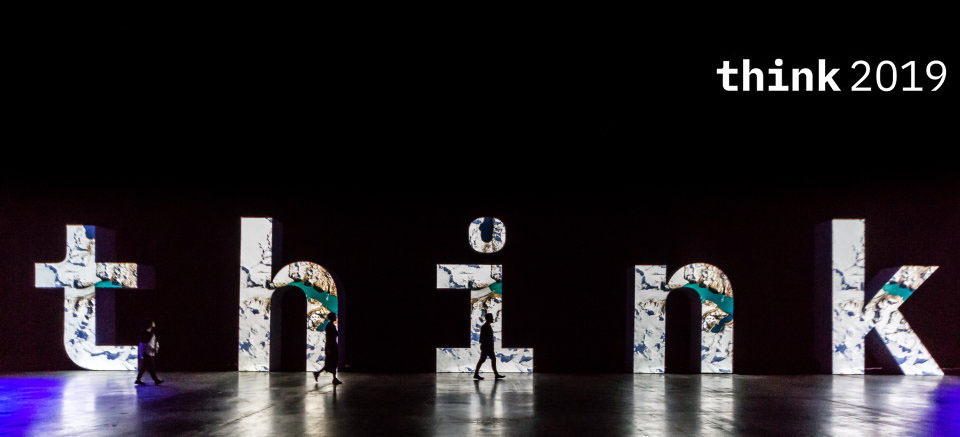 Teilen Sie diese Website: