PartnerWorld at Think
February 11-12, 2019
PartnerWorld at Think 2019 is a private event designed to make it easier, faster, and more rewarding for IBM Business Partners to combine their industry expertise with IBM technologies.
Our PartnerWorld event is currently sold out, but you can still enjoy the full Think 2019 conference experience with us at the Moscone Center in San Francisco.
PartnerWorld agenda
All sessions and events are designed for senior leadership within our Business Partner ecosystem.
8:00 AM - 9:45 AM
10:00 AM - 1:00 PM
1:00 PM - 2:30 PM
2:15 PM - 5:00 PM
6:30 PM - 7:30 PM
7:30 PM – 9:30 PM
[]
Kick off PartnerWorld at Think 2019 with breakfast and meet senior executives from across IBM for some casual coffee talk. It's your opportunity to drill down on the IBM business partner strategy for 2019 and beyond.
[]
Learn about IBM's 2019 strategy from IBM Partner Ecosystem General Manager, John Teltsch, and hear from IBM senior executives, Business Partners, and featured keynote speakers as they share their knowledge and experiences.
[]
Continue the conversation over a hot lunch and with some downtime between sessions.
[]
Jumpstart 2019 with a winning strategy. Hear about the future of IT with the acquisition of RedHat. We'll highlight the RedHat model and go over tools and resources that will help you get a fast start in strategy and drive demand for your key solutions.
[]
The Net Promoter Score system is a popular customer experience tool that measures customer satisfaction as well as loyalty, using a simple score between -100 and +100. Learn how IBM uses Net Promoter Score to improve client and Business Partner experiences, increase promoters of IBM and grow business through increasing customer loyalty.
[]
There's great opportunity to increase your earnings with IBM in 2019. Join us to learn what we've improved and what we're introducing to help protect your investments when developing new opportunities.
[]
Don't get defeated by disruption. Hear from IBM and industry experts on why disruption is happening and what you need to compete in today's shifting business landscape.
[]
Join us for cocktails before the IBM Beacon Award Gala Dinner begins.
[]
Celebrate 20 years of Business Partner excellence as IBM honors the Beacon Award winners at this annual celebration. All PartnerWorld at Think  attendees are invited to attend this special event.
7:45 AM - 9:00 AM
9:00 AM – 10:30 AM
11:00 AM - 12:15 PM
12:30 PM – 2:00 PM
[]
Get inspired by the remarkable achievements of the formidable Diana Nyad—a journalist, motivational speaker and record-breaking long-distance swimmer—plus the innovative entrepreneur Jenny Fleiss, co-founder of Rent the Runway and Jetblack.
[]
Optimize and refine your 2019 goals by connecting with teams in your region and gaining insights on local initiatives.
[]
To no one's surprise—enterprises must use digital capabilities to compete. Sometimes, this creates gaps in your ability to fully address client's needs. Join us to discover how partnering with other Business Partners is a great way to address the gaps as well as expanding the reach to customers outside your current geography or market focus area.
[]
See all that BP Café has to offer. Meet members of the executive team while enjoying lunch, consult with an IBM team member at the Smart Bar, hear exciting talks at the Spotlight Theater, or schedule a meeting room to connect with other Business Partners and IBMers. Located next to the Executive Meeting Center in Moscone's North Hall, the BP Café is open to all IBM Business Partners from Tuesday to Friday.
PartnerWorld speakers
Meet the leaders who will join us to share their knowledge during this exclusive program. Once you have registered for this exclusive event, you'll be able to access our full lineup.
If you're already registered for PartnerWorld at Think, sign in to view all speakers and add sessions to your agenda.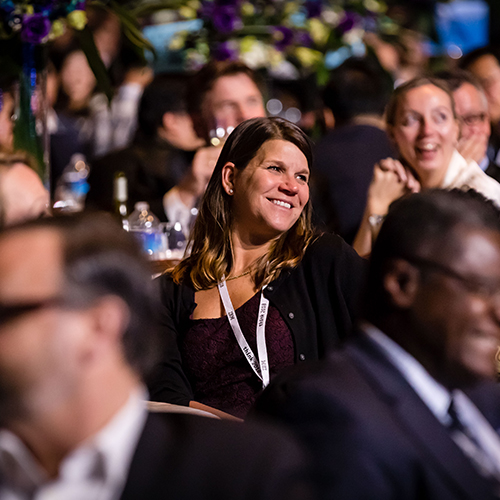 Exclusive benefits
Enjoy all the exclusive opportunities to connect with IBM executives, work with industry leaders, and grow your business — plus full conference access to Think 2019.
Meet with 2,000+ industry leaders and top IBM executives
Connect one-on-one with subject matter experts to discuss your strategy
Build lasting relationships with peers, engage new clients, and grow your network
Learn how to expand your business and drive short-term and long-term revenue
---
Business Partner sessions
All sessions and events are designed for senior leadership within our Business Partner ecosystem.
General sessions will be delivered by top IBM executives and industry professionals
Geography forums will address local initiatives
Business Partner networking events are open to all PartnerWorld at Think attendees