PartnerWorld at Think
February 11-12, 2019
PartnerWorld at Think 2019 is designed to make it easier, faster, and more rewarding for IBM Business Partners to combine their industry expertise with IBM technologies.
PartnerWorld will take place just before Think so you can enjoy the full conference experience of both events at the Moscone Center in San Francisco.
PartnerWorld agenda
All sessions and events are designed for senior leadership within our Business Partner ecosystem.
8:00 AM - 9:45 AM
10:00 AM - 1:00 PM
1:00 PM - 2:30 PM
2:30 PM - 5:00 PM
6:30 PM - 7:30 PM
7:30 PM - 9:30 PM
[]
Kick off PartnerWorld at Think 2019 with breakfast and meet senior executives from across IBM for some casual coffee talk. It's your opportunity to drill down on the IBM business partner strategy for 2019 and beyond.
[]
Learn about IBM's 2019 strategy from IBM Partner Ecosystem General Manager, John Teltsch, and hear from IBM senior executives, Business Partners, and featured keynote speakers as they share their knowledge and experiences.
[]
Engage with industry experts and gain insights from Business Partner success stories for fresh perspectives how to drive profitability and growth.
[]
Join us for cocktails before the IBM Beacon Award Gala Dinner begins.
[]
Celebrate 20 years of Business Partner excellence as IBM honors award winners at this annual celebration.
[]
Continue the conversation over a hot lunch and with some downtime between sessions.
8:00 AM – 9:00 AM
9:00 AM – 10:30 AM
11:00 AM - 12:30 PM
12:30 PM – 2:00 PM
[]
Start day 2 of PartnerWorld at Think with your peers prior to the Geography Forums.
[]
Optimize and refine your 2019 goals by connecting with teams in your region and gaining insights on local initiatives.
[]
Learn how teaming up within the IBM Business Partner ecosystem can help you compete in the Next-Gen World.
[]
At this Open House, you can meet members of the executive team while enjoying refreshments and lunch. Continue the experience throughout Think 2019 as the BP Café opens daily at 8:30 AM for you to consult with an IBM team member at the Smart Bar, hear exciting talks at the Spotlight Theater, or schedule a meeting room to connect with other Business Partners and IBMers.
PartnerWorld speakers
Meet the leaders who will join us to share their knowledge during this exclusive program. Once you have registered for this exclusive event, you'll be able to access our full lineup.
If you're already registered for PartnerWorld at Think, sign in to view all speakers and add sessions to your agenda.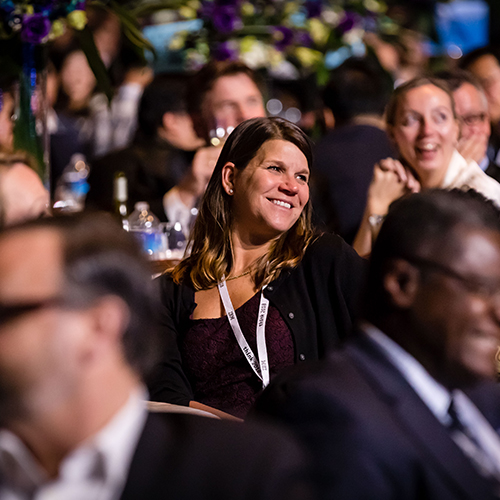 Exclusive benefits
Enjoy all the exclusive opportunities to connect with IBM executives, work with industry leaders, and grow your business — plus full conference access to Think 2019.
Meet with 2,000+ industry leaders and top IBM executives
Connect one-on-one with subject matter experts to discuss your strategy
Build lasting relationships with peers, engage new clients, and grow your network
Learn how to expand your business and drive short-term and long-term revenue
---
Business Partner sessions
All sessions and events are designed for senior leadership within our Business Partner ecosystem.
General sessions will be delivered by top IBM executives and industry professionals
Geography forums will address local initiatives
Business Partner networking events are open to all PartnerWorld at Think attendees
Did you receive an invitation to PartnerWorld at Think?
Invited participants will have full conference access to Think 2019 in addition to PartnerWorld at Think. Simply begin the 3-step process and we'll pre-select the appropriate conference pass for you.