Code @ Think
February 12–15, 2019
Combining the top curated open source demos, talks, and talent, Code @ Think is designed for developers and offers deep-dive sessions and labs on the latest open source and IBM technologies.
Join us for the full Code experience, or save $400 on a one-day pass for Code Day @ Think on February 13 with promo code DC19CODEDAY. One-day pass includes 50% off the Red Hat Certification exam of your choice.*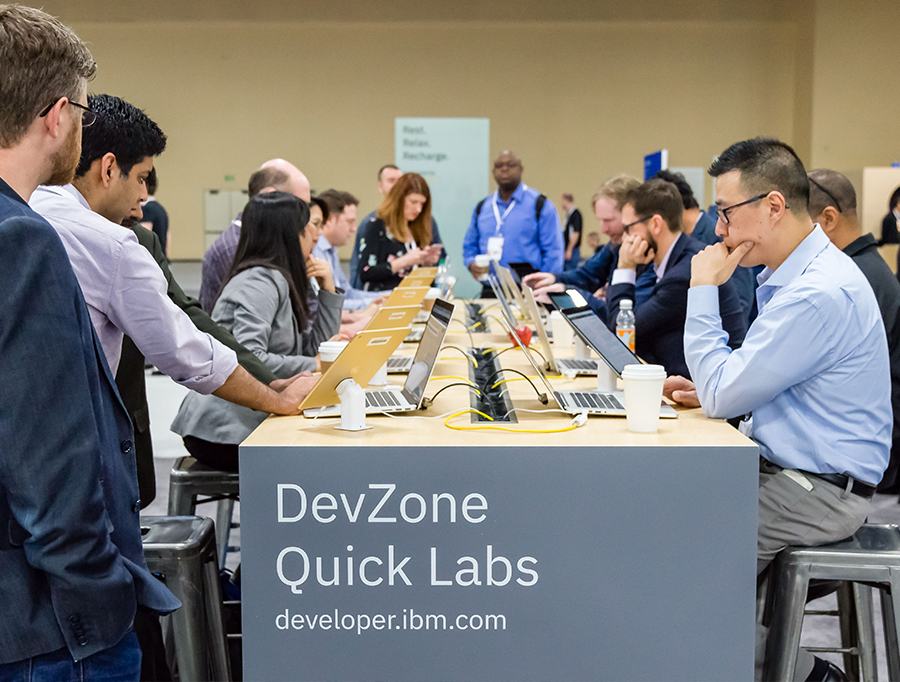 Code @ Think agenda
All sessions, deep dives, and events are designed for developers and technical practitioners.
8:30 AM – 8:00 PM
9:00 AM – 6:00 PM
6:00 PM – 8:00 PM
[]
Don't miss the best open source day of the year! Held in the Code Cafe and AMC Theatre, we're rolling out the red carpet for some of the biggest names in open source, giving you hands-on experiences with the latest tech and dedicated time with the experts. This curated open source experience will be unlike anything else in 2019.
[]
Code, Coffee, Cake. Join us for 101 labs designed for quick hands-on coding, Office Hours to get all your technical questions answered and Tech Talks on the latest open and IBM technologies.
[]
You're invited to this special evening of gaming on the big screens at the Code Cafe. Meet with your peers, challenge them to a game, and share your experience over great food and beverages!
[]
Join for even more 101 labs designed for further code exploration, more Office Hours for those last-minute technical questions, and additional Tech Talks for even more information and inspiration.
[]
Gain more hands-on experience with labs and certifications at Think Academy.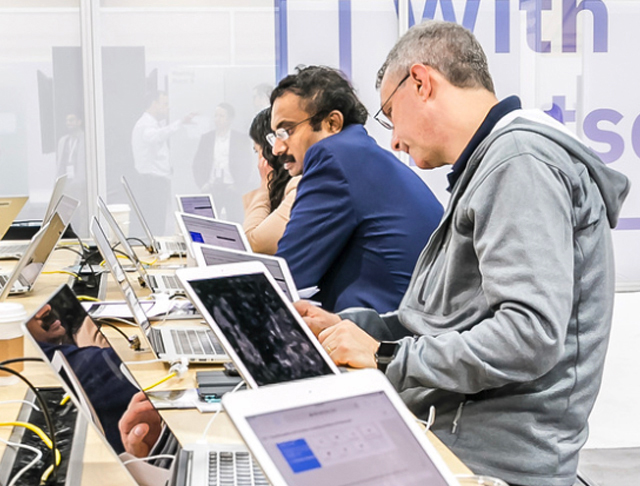 Exclusive benefits of Code @ Think
Meet the brightest minds in open source to discuss the most exciting advances in open technologies today — plus full conference access to Think 2019.
Spend time experimenting in our Master Classes, focused on the innovations you care about most
Schedule time with top experts during Office Hour sessions to receive strategic advice and tailored guidance that you won't find anywhere else
Sign up for any of our 8 Expert Sessions to meet the brightest minds in the open source landscape
Gain valuable insights from our Opening Keynote and Tech Talks at the Code Cafe
Dive deeper into the latest versions of the technologies you use every day in our 101 labs
Space is limited, so don't wait to secure your pass.
How to register for Code @ Think
Code @ Think full conference pass
To register for the full Code @ Think experience, select full conference pass and you'll receive complete access to conference activities from February 12 -15.
---
Code Day @ Think one-day pass
To register for Code Day @ Think on February 13, begin the 3-step registration process and enter the promotion code DC19CODEDAY to save $400. Registration for the one-day pass includes 50% off Red Hat Certification exam purchases for 60 days following the conference.*
*Some restrictions apply: Get this Red Hat discount code onsite. Code is good for one use per person and must be purchased within 60 days of the completion of the Think Conference, April 14, 2019.