Learn. Share your knowledge.
Explore the communities
IBM Champions
The IBM Champion program recognizes innovative thought leaders in technical communities. These experts go above and beyond to share their knowledge with the extended IBM community through articles, white papers, events, academia, and social media.
Get involved with the community
Contribute to an existing blog
The Invisible Thread
Posts here tend to challenge what we know about software development and focus on new trends in software usage, hence the invisible thread in our world today. To post here, contact Erika Horrocks.
Rational community blog
Our newest blog, we use it to deliver news about the latest releases of technical articles; but the blog is certainly open to anyone who has a thought-provoking entry to pose to the larger community. To post here, contact Erika Horrocks.
Jazz.net blog
If you use or develop for Jazz-based products, then this is the blog for you. To post here, IBMers can follow internal guidelines; non-IBMers, send a note to the blog webmaster to propose the topic for your post.
Featured trials
Explore UrbanCode on developerWorks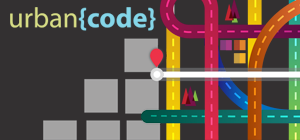 Your UrbanCode resource to learn the latest product news, obtain product education and documentation, and share knowledge with other users and experts regarding continuous release and deployment!
developerWorks DevOps

Explore content; try free evaluation software; and learn how to apply key principles, best practices and more.
Explore all things DevOps on developerWorks
JazzHub
Everything you need to build great software. Make your next project easy.
Connect with IBM developerWorks