The developerWorks Premium membership program is no longer available. This program, which bundled tools, learning, certification, and event discounts, has been discontinued.
However, you can still use Bluemix and Watson services to create great apps. Or use SoftLayer to create your development sandbox.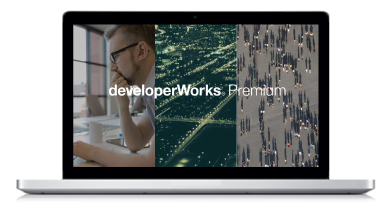 Bluemix
Go from prototype to production fast! Rapidly build and deliver your apps in the cloud using Bluemix. Develop apps with services including Watson, IoT, mobile, and many others. Learn more.
Always-on community support
Tap into a wealth of expert help. The developerWorks development team actively monitors this community, so you get the answers you need, when you need them.