On Friday we will release SVC software version 6.4 - it used to be simple, I could just reference SVC, but of course the same software package can be installed on V7000 systems. At present V7000 Unified systems remain at 6.3 features and functions. You've probably seen the news in the press, and IBM...
[Continue Reading]
One of the key benefits of the Storwize V7000 product is its built in Virtiualization capabilites. Or as some vendors like to call it  Federation? Its been almost 9 years since we first released SAN Volume Controller (SVC) and in that time, its been through 6 hardware iterations, and 16 major...
[Continue Reading]
orbist
060000HPM5
Visits (6449)
Hi all, lots of posts coming I promise, lets start with the most pressing, the next UK SVC/V7000 user group meeting. Open of course to end users from across the globe :     Where and when :  11th July 2012 at IBM Hursley Park, Winchester Abstract :   During the day you will be able to informally...
[Continue Reading]
orbist
060000HPM5
Visits (10119)
orbist
060000HPM5
Visits (10725)
... a mid-term interrupt...   The storage system behind IBM's PureFlex, PureSystems recent announcement, is of course the IBM Storwize V7000 controller... Check out more details at http://www.ibm.com/ibm/puresystems/us/en/index.html#tab:overview/subtab:default   (Hence all my expert video posts over...
[Continue Reading]
Configuring IBM Storwize V7000 and SVC for Optimal Performance Part 1 I've been involved in a quite a few pre-sales, proof of concept and after-sales accounts where people have setup their V7000 and then wondered about the performance they are achieving, is it optimal, can they do better...
[Continue Reading]
orbist
060000HPM5
Visits (8252)
Hi all,   Yet again, been a few weeks since i last posted, but we've been busy, and all will become clear soon. Meanwhile, in-case you didn't know some of the benefits SVC, V7000 and inband virtualization can provide, click on the image below to have a listen, or download the first part my chat with...
[Continue Reading]
orbist
060000HPM5
Visits (7781)
orbist
060000HPM5
Visits (5810)
orbist
060000HPM5
Visits (6412)
orbist
060000HPM5
Visits (6386)
just a quick one...   In every day life, we have appliances, or white goods, simple and easy to use, they do the job we need of them... In IT... most things are custom... not any more   Please do take the time to sign up to the April 11th webcast - it may not be going to crash live blogging,  but...
[Continue Reading]
orbist
060000HPM5
Visits (6578)
A couple of weeks back I got together with Nigel and Rick over at Infosmack , spending some time discussing what got me into computing, how I ended up in storage and what its like to work in IBM. I have to admit that I did go and get my old BBC Model B out the attic and have a night or too messing...
[Continue Reading]
orbist
060000HPM5
Visits (14269)
Well, i guess I should first wish, any readers I still have left a Happy New Year. Not only are we now into 2012, but hey its February too, where did January go... must be some kind of temporal locality thing going on (private joke - sorry, all will become clear all too soon) For those of you that...
[Continue Reading]
orbist
060000HPM5
Visits (23052)
Its just about year to the day since IBM announced the IBM Storwize V7000, today we've announed the next major step in the evolution of the product, and the SVC code base at its heart. The IBM Storwize V7000 Unified. This integrates IBM's Common NAS software which is used in the enterprise level...
[Continue Reading]
While catching up on some old and new posts out here I came across an interesting article from Chris Mellor discussing a report about various PCIe card benchmarks performed by the Swiss National Computing Centre (CSCS).   I was going to reply to his post but as I started typing realised I had a...
[Continue Reading]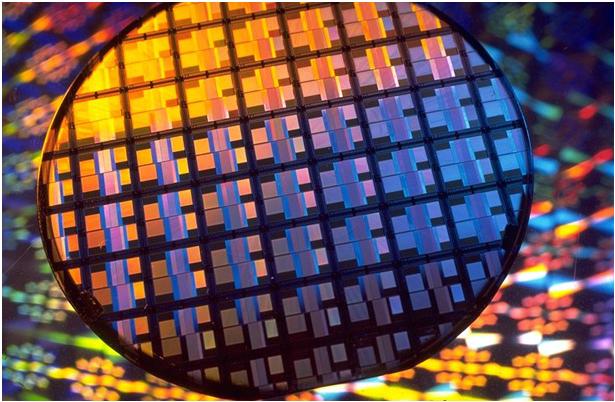 I am still alive.  I know I've been crap at posting for the last year or so, and really when it comes to it, I'm not going to say I'm sorry...  for those of you that like sci-fi, and are of a certain age... those of you that watched Star-Trek Voyager when it first aired, will remember the half...
[Continue Reading]
Greetings this week from the  Storage Buddhist  as I do a guest spot on this blog for Barry. I'm wondering if he's a little sensitive about  Nigel Poulton 's recent Infosmack jibe about how often this blog gets updated, so I'm stepping in while Bazza contemplates possible topics for his next blog...
[Continue Reading]
orbist
060000HPM5
Visits (10931)
I mentioned in the summary for 6.2 that we now fully support the VMware VAAI protocols, check out Anthony's blog for a great write up and some real life customer experience using vMotion and SVC offload.  ...
[Continue Reading]
  Its been a while since I opened up this blog.forum for anything you wanted to ask.... IBM has been in the tape and disk market for more than 60 of its 100 years... so where do we think its going? What do you think? and where do you see SVC and the new V7000 fit in your needs? What do you want from...
[Continue Reading]
 As I previewed back on the 9th May, the new 6.2 version of the SVC software is now generally available (GA in IBM speak). This software not only supports the latest generation of SVC CG8 node hardware, but the new Model 300 versions of Storwize V7000 - 8x 8Gbit Fibre ports, 4x 1Gbit iSCSI and now...
[Continue Reading]