Just over a week or so ago we completed the ITSO Redbook residency to create a book based on the SAN Volume Controller and the IBM FlashSystem 820. Now, normally we like to get these things out very quickly and the team, Danny Bryant, Christian Burns, Joao Marcos Leite, and Denis Senin worked very...
[Continue Reading]
A quick update from IBM Edge2013 at the Mandalay Bay, Las Vegas, and we are very pleased to have launched, announced, published as a draft paper the results of work that we have been doing with a company called Bridgeworks, and their SANSlide product. They are here at Edge and we were able to fine...
[Continue Reading]
orbist
060000HPM5
Visits (7303)
Just a quick one - while having a scan through IBM's new(ish) ability to review products on its main website, I found this : http://www-03.ibm.com/systems/storage/software/virtualization/svc/reviews.html It did make me chukkle... its cetainly no Invista either - and all this talk of...
[Continue Reading]
orbist
060000HPM5
Visits (9496)
Your Personal Invitation to the SVC and Storwize V7000 User Group Meeting This is an unrivalled opportunity for you to meet with and talk to IBM's leading SVC and IBM Storwize V7000 subject matter experts. Our team will formally present their views on the strategic directions of SVC and IBM...
[Continue Reading]
For the last few years we have often talked about 'flexible hardware' options for SVC. While we have offered the internal SAS HBA and SSD attachment within the nodes, and a 10Gbit iSCSI/FCoE capable upgrade, we've never quite made it to true flexible hardware, with respect to Fibre...
[Continue Reading]
Hi all, Happy New Year (are we almost in February already!)   This is just a quick heads up, the next UK based SVC, Storwize family User Group meeting is planned for the 8th of May 2013. To register, see here :...
[Continue Reading]
On Friday we will release SVC software version 6.4 - it used to be simple, I could just reference SVC, but of course the same software package can be installed on V7000 systems. At present V7000 Unified systems remain at 6.3 features and functions. You've probably seen the news in the press, and IBM...
[Continue Reading]
orbist
060000HPM5
Visits (13368)
Well, i guess I should first wish, any readers I still have left a Happy New Year. Not only are we now into 2012, but hey its February too, where did January go... must be some kind of temporal locality thing going on (private joke - sorry, all will become clear all too soon) For those of you that...
[Continue Reading]
While catching up on some old and new posts out here I came across an interesting article from Chris Mellor discussing a report about various PCIe card benchmarks performed by the Swiss National Computing Centre (CSCS).   I was going to reply to his post but as I started typing realised I had a...
[Continue Reading]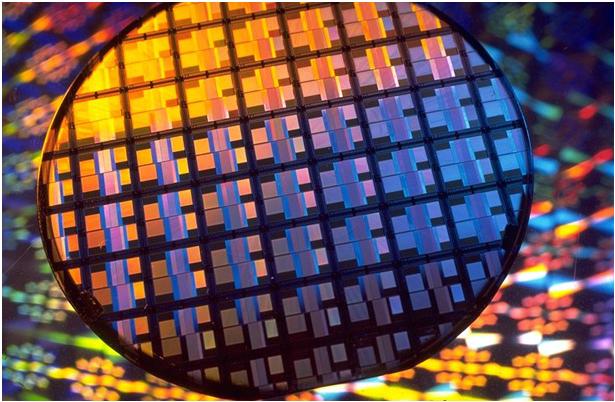 I am still alive.  I know I've been crap at posting for the last year or so, and really when it comes to it, I'm not going to say I'm sorry...  for those of you that like sci-fi, and are of a certain age... those of you that watched Star-Trek Voyager when it first aired, will remember the half...
[Continue Reading]
 Well as you have probably read, or heard, the Storwize V7000 is why the SVC team has been so busy over the last 18 months, and why my blogging has been sporadic at best. Hopefully the point of this series of posts is clear, although this is a brand new modular storage box - organically developed by...
[Continue Reading]
I, like a lot of you that take the time out of your lives to read blog ramblings, you probably have your top 3 or 4 authors that you will read no matter what they say - maybe the next 10 that you read just the title, and based on the grab line, may or may not read, then the others that may simply...
[Continue Reading]
Tony Pearson has posted a great set of FAQ questions that were answered during a session at last weeks IBM's 2009 Storage Symposium. For any current or prospective SVC users, its worth a read, and it got me thinking I haven't had one of my Q&A posts for a while.. So here is you chance. If its...
[Continue Reading]
Since my blog was moved from the old Developerworks site into the myDeveloperWorks framework I've been trying to get some widgets back and reset the theme. It seemed like beyond the scope of what the interface the new framework provides... until I found the hidden menu that appears when you change...
[Continue Reading]
orbist
060000HPM5
Visits (5579)
Yet another couple of weeks go by. July is our busy month at home and with family. 4 birthdays (including my own yesterday), 1 anniversary, and of course the start of the school holidays. For those that follow me on twitter and facebook, the Millenium Falcon was an epic Lego project for Callum and...
[Continue Reading]
I thought it was worth spending a few minutes describing a feature that SVC has been supporting for just over a year now. Call it what you want, "Split Cluster", "Split I/O Group", "Hyper-swap", "Pork" (Sorry HAM). After HDS made such a wet fish splash...
[Continue Reading]
bwhyte
310000B8UF
Visits (1024)
IBM Software Defined solutions take agility to the next level – the ability to easily move data and workloads to and from public clouds. "Today's businesses are driven by data and the infrastructure has to provide the agility needed to quickly address new requirements....
[Continue Reading]
Just to make life as difficult as possible for the development and test teams, and not content with refreshing the lower end Storwize V5000 products earlier this year, today IBM is announcing a refresh to the Storwize V7000, FlashSystem V9000 and SVC platforms, some new all-flash variants of...
[Continue Reading]
bwhyte
310000B8UF
Visits (1543)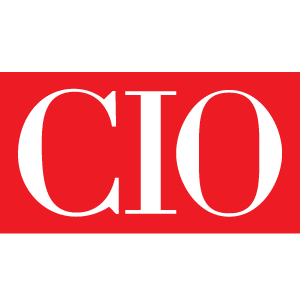 A few weeks back myself and Lloyd Vickery, from the IBM NZ Systems team, attended an IDG run CIO roundtable event. The insights from those attending give a great view into the concerns and needs of CIO's today - when it comes to data, getting useful information from the data, and the ethics...
[Continue Reading]
Last week I had a couple of meetings in Manchester (UK) with some SVC and V7000 end users, as well as the chance to pop in and say hi to our team in the IBM Manchester labs. About two days before heading up the M6 I was asked if I'd like to join in a roundtable session with UKFast - discussing the...
[Continue Reading]
orbist
060000HPM5
Visits (7769)
 IBM introduced smarter storage for midrange storage when we brought you the Stowize V7000, delivering enterprise level features, functions and availability to our midrange storage products. Please join us on November 6th at 10:45am US EST for a virtual briefing covering IBM's midrange storage...
[Continue Reading]
orbist
060000HPM5
Visits (8762)
As you may or may not have seen, IBM has agreed to acquire Texas Memory Systems : http://www-03.ibm.com/press/us/en/pressrelease/38594.wss   This has many implications (all good) for SVC, Storwize V7000, and Pure Systems. Better integration with existing RamSan products, and of course integrated...
[Continue Reading]
One of the key benefits of the Storwize V7000 product is its built in Virtiualization capabilites. Or as some vendors like to call it  Federation? Its been almost 9 years since we first released SAN Volume Controller (SVC) and in that time, its been through 6 hardware iterations, and 16 major...
[Continue Reading]
orbist
060000HPM5
Visits (6148)
Hi all, lots of posts coming I promise, lets start with the most pressing, the next UK SVC/V7000 user group meeting. Open of course to end users from across the globe :     Where and when :  11th July 2012 at IBM Hursley Park, Winchester Abstract :   During the day you will be able to informally...
[Continue Reading]
orbist
060000HPM5
Visits (10257)
... a mid-term interrupt...   The storage system behind IBM's PureFlex, PureSystems recent announcement, is of course the IBM Storwize V7000 controller... Check out more details at http://www.ibm.com/ibm/puresystems/us/en/index.html#tab:overview/subtab:default   (Hence all my expert video posts over...
[Continue Reading]
orbist
060000HPM5
Visits (7848)
Hi all,   Yet again, been a few weeks since i last posted, but we've been busy, and all will become clear soon. Meanwhile, in-case you didn't know some of the benefits SVC, V7000 and inband virtualization can provide, click on the image below to have a listen, or download the first part my chat with...
[Continue Reading]
orbist
060000HPM5
Visits (7390)
orbist
060000HPM5
Visits (5514)
orbist
060000HPM5
Visits (6054)
orbist
060000HPM5
Visits (5961)
just a quick one...   In every day life, we have appliances, or white goods, simple and easy to use, they do the job we need of them... In IT... most things are custom... not any more   Please do take the time to sign up to the April 11th webcast - it may not be going to crash live blogging,  but...
[Continue Reading]
orbist
060000HPM5
Visits (6336)
A couple of weeks back I got together with Nigel and Rick over at Infosmack , spending some time discussing what got me into computing, how I ended up in storage and what its like to work in IBM. I have to admit that I did go and get my old BBC Model B out the attic and have a night or too messing...
[Continue Reading]
orbist
060000HPM5
Visits (9945)
I mentioned in the summary for 6.2 that we now fully support the VMware VAAI protocols, check out Anthony's blog for a great write up and some real life customer experience using vMotion and SVC offload.  ...
[Continue Reading]
  Its been a while since I opened up this blog.forum for anything you wanted to ask.... IBM has been in the tape and disk market for more than 60 of its 100 years... so where do we think its going? What do you think? and where do you see SVC and the new V7000 fit in your needs? What do you want from...
[Continue Reading]
 As hinted by my last post, the next release of SVC software is on its way, available in early June, along with the new optional 10Gbit iSCSI support. Since SVC, and V7000 are essentially the same thing, just packaged in different hardware vehicles, all of the software updates apply to both...
[Continue Reading]
Well I'm almost recovered from the hectic day yesterday. My day started with the train from Southampton at 6:30am to get up to London in time to prep before the first session of the day. Before I get too far, thanks to all that came along to the UK Launch event at Tate Britain - it was great to see...
[Continue Reading]
 2000-2007 The "Virtual" Storage - SAN Virtualization Appliance Years First of all thanks again for all the feedback regarding this series of posts, great that people are enjoying a bit of a history lesson, or even a reminder into your own histories! So where was I... The Hursley team...
[Continue Reading]
orbist
060000HPM5
Visits (6369)
 The "Shark" and FC-AL Years - 1998-present Last time I briefly covered the Hursley Storage team's work on the 7133 - Serial Storage Architecture products. Thanks for all the emails about this, and I'm glad people still remember it - fondly?! Those screwdrivers - and Martin, i think most...
[Continue Reading]
The Serial Storage Architecture Years - 1990-1998 Its been a crazier than ever year. All will become clear soon. But one of the things I wanted to discuss with you all is just what kind of history comes with the team of ~150 storage people that I work with on a daily basis. Of course there are a...
[Continue Reading]
I knew it had been a while, but I wouldn't have guessed it was 14 weeks since I last posted. Nothing much changes thought, the NetApp fan boys are being just as defensive as ever, EMC (well Mr Symm) are still spending as much time writing about IBM and its dieing products, if DS8000 had died as many...
[Continue Reading]
 After a couple of weeks of car hell, that resulted in the entire removal of the intake manifold, just to get to the darn crappy sensor that had packed up (and Land Rover informed me was the 3rd re-design - in any other business that would mean ' 2x faulty design) but anyway, thanks Geoff for the...
[Continue Reading]
orbist
060000HPM5
Visits (5411)
 I just wanted to post a quick thanks to everyone that took the time out of their day jobs to come to Hursley yesterday for the User Group sessions. I'm hoping that everyone got as much as we did out of the day and it was great to see so many (not just UK) visitors. I've already started pushing...
[Continue Reading]
The kids very kindly passed on their latest 'bring-home' from school - a stinking cold! Been feeling pretty rotten since I got back from SNWE in Frankfurt a couple of weeks back - so hopefully I didn't pass it on to anyone I met there! Was a great couple of days, thanks to everyone that came...
[Continue Reading]
Seems like a lot of water, in the case of Farley and Burke - a lot of smack ups - but it feels like smack downs to me... ;) has gone under the bridge. Looking back at my first part work, some 24 months ago, it would look like Invista was still maybe being banded about as a 'serious' option, and many...
[Continue Reading]
orbist
060000HPM5
Visits (4507)
Today marks the next phase, or the beginning of a series of announcements, previews and strategy updates from IBM Storage. The splash page for todays launch is over on the storage news pages - this includes R4.3 of DS8000, adding thin provisioning for open systems and mutli-track support for System...
[Continue Reading]
As we approach SVC's 6th birthday its interesting to see the rest of the industry starting to catch up and realise not only that a modular commodity storage controller is the way forward, but that also clustering of said modular controllers has many benefits. We all await todays announcement of HDS...
[Continue Reading]
orbist
060000HPM5
Visits (2770)
I've been meaning to post this entry in my Storage Virtualization part work for some time now. Day to day work, testing some new functions and customer commitments have left little, if any, time to dump my thoughts. This weekend has proved to be a good respite, and allowed me not only time to catch...
[Continue Reading]
Cornerstone #5 The potential to increase system performance While this topic directly corresponds with 'Cornerstone #5' it does also contribute #2 Simplification of storage management and #4 Increased storage utilization Pooling and Striping Most enterprise level controllers, the likes of DS8000,...
[Continue Reading]
Greetings this week from the  Storage Buddhist  as I do a guest spot on this blog for Barry. I'm wondering if he's a little sensitive about  Nigel Poulton 's recent Infosmack jibe about how often this blog gets updated, so I'm stepping in while Bazza contemplates possible topics for his next blog...
[Continue Reading]
 As I previewed back on the 9th May, the new 6.2 version of the SVC software is now generally available (GA in IBM speak). This software not only supports the latest generation of SVC CG8 node hardware, but the new Model 300 versions of Storwize V7000 - 8x 8Gbit Fibre ports, 4x 1Gbit iSCSI and now...
[Continue Reading]
orbist
060000HPM5
Visits (6257)
When Nigel asked the question about IBM's age in Infosmack 101 I was initially amazed hat everyone didn't instantly know that IBM is 100 this years young this year, next week infact. I guess internally we've had a lot more press about this than there has been externally. Anyway, on 16th June 2011...
[Continue Reading]