com Marcações:
svc
X
As I try to get back to more regular posting, Part 3 of Configuring for Optimal Performance is getting its final polish to post hopefully next week. Meanwhile its some time since I opened this up for your questions.   This is Q & A #5, so feel free to ask away. Obviously I can't discuss...
[Continue Reading]
Configuring IBM Storwize V7000 and SVC for Optimal Performance Part 1 I've been involved in a quite a few pre-sales, proof of concept and after-sales accounts where people have setup their V7000 and then wondered about the performance they are achieving, is it optimal, can they do better...
[Continue Reading]
As you may have seen, today IBM announced the next product in the Storwize family, the IBM Storwize V3700. The Stowize V3700 builds on the amazing success that the Storwize V7000 has seen in the last two years- and of course SVC has had in the market for almost 10 years now. I could use the work...
[Continue Reading]
Its been so difficult to keep all this to myself over the last few months, especially last month when we actually reached our goal. 1 Million real life IOPs at less than 1ms - no caching, just pure raw performance. You may, or may not have seen the IBM press release , covering the first part of...
[Continue Reading]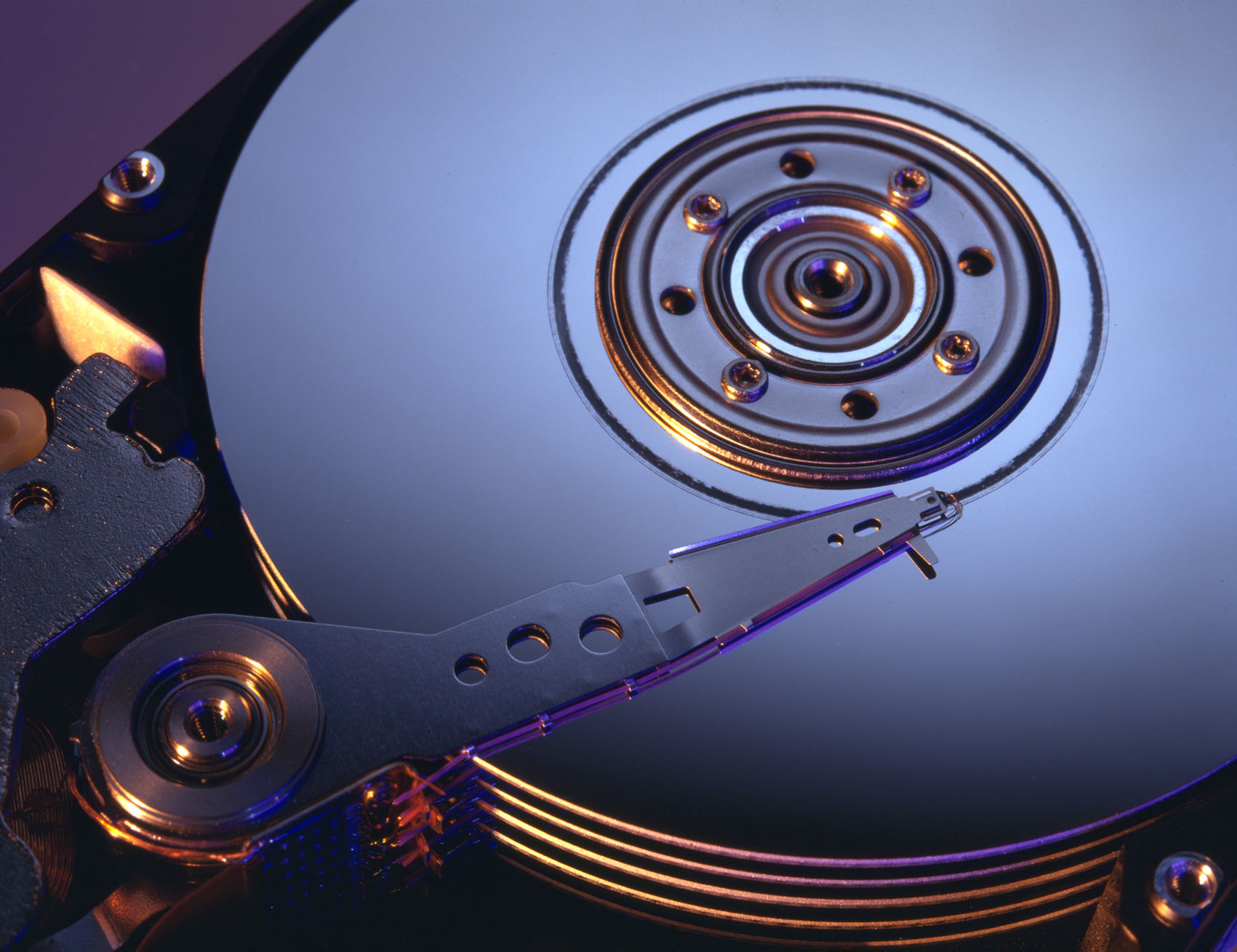 Configuring IBM Storwize V7000 and SVC for Optimal Performance Part 2 Thanks to everyone who responded to my Part 1 post, I'm amazed at how many people must read what I have to say! Based on the number of you that have either spoken to me in person, or emailed. I'm glad to be of some use Anyway,...
[Continue Reading]
Tony Pearson has posted a great set of FAQ questions that were answered during a session at last weeks IBM's 2009 Storage Symposium. For any current or prospective SVC users, its worth a read, and it got me thinking I haven't had one of my Q&A posts for a while.. So here is you chance. If its...
[Continue Reading]
The interop just keeps growing. As you would expect you can today attach the new IBM Storage products behind SVC, running the latest 4.3.0 software. SVC has actually supported XIV since August, we completed the controller qualification during our last SVT cycle, and the IBM Storage teams in the US...
[Continue Reading]
Following last Septembers "Information Infrastructure" launch, IBM today announced wave two subtitled Dynamic Infrastructure . The press release covers some of the higher level details, and a new "DI" portal has been created on the IBM website. From a disk and storage perspective the DS8000 gets...
[Continue Reading]
It depends... I've been heavily involved with the soon to be published 'SVC Best Practices and Performance' Redbook - I'll post a link as soon as the book is available, but it struck me that when quizzed by the writers for an opinion on X or Y that I found myself starting the reply with... "Well......
[Continue Reading]
 Looking back through my posts its been some months since I last opened the floor to you all, so here is you chance, a free floor. Ask anything you like, about SVC of course, but if I don't know I'm sure I know someone that will. Recently I've heard some quite elaborate FUD from the usual suspects,...
[Continue Reading]
 Well as you have probably read, or heard, the Storwize V7000 is why the SVC team has been so busy over the last 18 months, and why my blogging has been sporadic at best. Hopefully the point of this series of posts is clear, although this is a brand new modular storage box - organically developed by...
[Continue Reading]
Over at Burke HQ , I see that he's a little put out by a few questioning articles after EMCs 1Q broadcasts. In his latest post titled "Lions and Tigers and Bears" I can only but say "oh my!" Its unlike BarryB to tee himself up for such an obvious retort and to use his words not mine, let me explain....
[Continue Reading]
On Friday we will release SVC software version 6.4 - it used to be simple, I could just reference SVC, but of course the same software package can be installed on V7000 systems. At present V7000 Unified systems remain at 6.3 features and functions. You've probably seen the news in the press, and IBM...
[Continue Reading]
There has been a lot of twitter banter, and blog posts about Tiering. Netapp claiming you don't need to tier, EMC and IBM saying tiering is important and 3Par Farley going so far as to say that Netapp can't do tiering easily, hence their response, and discussion of PAM being the way to resolve. I...
[Continue Reading]
I'm in the middle of another take on the - Why Virtualize? story - looking at it from a subtly different angle - more of that later this week hopefully. But I have to quickly delve a little bit deeper into the concept of effective Tiering. Flash based disks have been a tantalizing prospect up until...
[Continue Reading]
I thought after the 4.3.0 release I'd have a bit more spare time to post more often, however I'm working on a couple of interesting projects that have really taken off over the last few months and I'm once again flat out, not to mention being asked to start benchmarking things already waiting to be...
[Continue Reading]
So I almost 'did a Tony' just now, spraying my coffee over my screen and keyboard. The reason for this, the recent post from Hu over at HDS. (Its been a while since I even bothered to read his posts, and even longer since I commented on them... I think I can see why Hu no longer 'interacts' with his...
[Continue Reading]
Cornerstone #5 The potential to increase system performance While this topic directly corresponds with 'Cornerstone #5' it does also contribute #2 Simplification of storage management and #4 Increased storage utilization Pooling and Striping Most enterprise level controllers, the likes of DS8000,...
[Continue Reading]
One of the internal, and IBM Business Partner mailing groups I subscribe and participate in ( Hi to all on Diskcore ) recently debated : Want to know whether IBM V3700 are true symmetric active active controllers. A response was made, but also asked : Can you define what you or the customer...
[Continue Reading]
 As hinted by my last post, the next release of SVC software is on its way, available in early June, along with the new optional 10Gbit iSCSI support. Since SVC, and V7000 are essentially the same thing, just packaged in different hardware vehicles, all of the software updates apply to both...
[Continue Reading]
I see that Hu thought he'd better make up some mumbo-jumbo about their 'chubby-provisioning' solution. I did post a comment but, as usual, his moderating means he ignores comments he doesn't like. I'd point you back to my discussion about random 4K writes randomly across a large volume, say one hits...
[Continue Reading]
As I promised yesterday this post is devoted to the technical details behind the new Space-Efficient Virtual Disk (SEV) and Space-Efficient FlashCopy (SEFC) functions available for no extra charge upon upgrade to the 4.3.0 software release of SVC. This post covers : SEV Implementation Details SEV...
[Continue Reading]
With the move to the new blog software, there is probably a bunch of you that found yourself here, not knowing what this post was going to contain - as well as my regulars that either reap the benefits of SVC every day, or know the patter , but may not know all the benefits. I liken SVC to a mobile...
[Continue Reading]
It seems a common thread in technology blogs to post some predictions for the coming year. However, as I'm not an analyst and don't profess to understand the entire storage industry, I thought I'd keep to a brief history of 2008 as I saw it - obviously with an IBM and SVC slant on things. This isn't...
[Continue Reading]
Quick interrupt to my partwork. The SVC Entry Edition and 4.3.1 code base is now available for download from the usual SVC download page . As usual, this is a no cost upgrade, and provides support for all existing SVC hardware, 4F2, 8F2, 8F4 and 8G4, not to mention the new EE SVC node hardware. The...
[Continue Reading]
I was excited about the press release and finally making public news of our work with SVC and NAND flash technology, but I wasn't prepared for the sheer scale of the press coverage we would get! Just google "IBM quicksilver" for an idea of the coverage - the first day of the release there was almost...
[Continue Reading]
I keep making excuses for not posting much recently, but I really have been very busy. One of the things I started what seems a long time ago now was a paper describing why, how and what we implemented back in the November 2007 release of SVC - with respect to Cache Partitioning. Since no SAN in...
[Continue Reading]
Back in June Chris Mellor stirred up a few people by suggesting that an unnamed source (I'm guessing someone at DataCore with a chip on their shoulder) was claiming IBM and HDS stole, or even reverse engineered the product to produce our respective SVC and USP products. Tony Pearson quite clearly...
[Continue Reading]
I promised a bit more detail on the very limited sample set used by EMC's latest blogger Dr Kartik , in response to his analysis that SPC-1 IOPs is directly proportional to the number of drives used by the system under test. So I cannot deny the fact that : larger number of drives = larger IOPs...
[Continue Reading]
Welcome. One of the good things to come out of the recent banter started by Chuck that dragged in Tony and Barry Burke , regarding the 'relevance of SPC' and storage benchmarking in general was a comment from BarryB regarding me having my own blog... So here it is. To set the record straight, from...
[Continue Reading]
Hi all, Happy New Year (are we almost in February already!)   This is just a quick heads up, the next UK based SVC, Storwize family User Group meeting is planned for the 8th of May 2013. To register, see here :...
[Continue Reading]
One of the key benefits of the Storwize V7000 product is its built in Virtiualization capabilites. Or as some vendors like to call it  Federation? Its been almost 9 years since we first released SAN Volume Controller (SVC) and in that time, its been through 6 hardware iterations, and 16 major...
[Continue Reading]
So after all the EMC hype, and all the claims that the DS8000 was "pushing up daises" it seems that IBM have managed to announce the GA of ship our sub-lun hot-spot management, aka Easy Tier before EMC have shipped their FAST function. Now, before you all jump and say EMC have been...
[Continue Reading]
Just a quick one to point you to the latest attempt from Chuck Hollis to spread more FUD about Storage Virtualization and why he wishes it would go away. I can tell you why he wants it to go away, and its nothing to do with the arguments he lays out... There is some interesting discussion in the...
[Continue Reading]
So I'm still on holiday, but while getting myself prepared for the final stage of the re-decoration efforts at home I was browsing while having my morning intake of caffeine and came across an interesting viewpoint reported at Blocks and Files claiming that HDS are the #1 in storage...
[Continue Reading]
John and the OSSG have been discussing various aspects of SVC and Virtual SANs and I thought it was worth answering some of these questions in depth as well as clarifying some of OSSG's answers. "It's essentially a Linux server cluster" While this statement is kind of true, it also has some nasty...
[Continue Reading]
While catching up on some old and new posts out here I came across an interesting article from Chris Mellor discussing a report about various PCIe card benchmarks performed by the Swiss National Computing Centre (CSCS).   I was going to reply to his post but as I started typing realised I had a...
[Continue Reading]
I've been traveling quite a bit over the last couple of months, both business and pleasure. Large amounts of this, especially the business travel has been in the car where I've been enjoying the use of the USB port in the glove box to upload mp3 files to the inbuilt flash drive in the car. Yes even...
[Continue Reading]
At the risk of re-gurgitating recent Storage benchmarketing scars and rumblings, its probably escaped most people that we just published another Storwize V7000 SPC-1 benchmark. Why another I hear you ask, well the first one we published was back in November when the product first GA'd. However, we...
[Continue Reading]
The Serial Storage Architecture Years - 1990-1998 Its been a crazier than ever year. All will become clear soon. But one of the things I wanted to discuss with you all is just what kind of history comes with the team of ~150 storage people that I work with on a daily basis. Of course there are a...
[Continue Reading]
I knew it had been a while, but I wouldn't have guessed it was 14 weeks since I last posted. Nothing much changes thought, the NetApp fan boys are being just as defensive as ever, EMC (well Mr Symm) are still spending as much time writing about IBM and its dieing products, if DS8000 had died as many...
[Continue Reading]
 After a couple of weeks of car hell, that resulted in the entire removal of the intake manifold, just to get to the darn crappy sensor that had packed up (and Land Rover informed me was the 3rd re-design - in any other business that would mean ' 2x faulty design) but anyway, thanks Geoff for the...
[Continue Reading]
As we approach SVC's 6th birthday its interesting to see the rest of the industry starting to catch up and realise not only that a modular commodity storage controller is the way forward, but that also clustering of said modular controllers has many benefits. We all await todays...
[Continue Reading]
In part 1 of this series I covered the terminology of SVC. Part 2 showed how you would introduce existing volumes into a virtualized environment using SVC. In part 3 I cover the 'now what'... Making the most of it Once you have imported the data, you now have a set of disks that are simply running...
[Continue Reading]
I thought it was time to get back to some technical content, and with recent blog posts, it clear that there is some confusion over how SVC works. In particular how the actual virtual to physical blocks are mapped, how they can be changed without application disruption, and how you get data into...
[Continue Reading]
IBM TV has been been running since 2006, as means to share marketing, educational and other informational videos with our customers, business partners and prospective customers. This is just one of the "new media" and "social media" methods being used by large multi-national corporations - not to...
[Continue Reading]
Been struggling to find the time over the last few weeks to pay you all as much attention as I should ;) Two weeks ago I had a flying visit to Austin, Texas for an internal Summit. In attendance were Distinguished Engineers, Senior Technical folks and other specialists in the topic at hand, covering...
[Continue Reading]
Talk to any storage or system administrator and one of their major pain points (after data movement pains) is making A work with B and keeping C at the right firmware level so that A works with C as well as B and so on. Sometimes this just isn't possible and can lead to infrastructure 'exceptions'...
[Continue Reading]
Less than one week into my blogging career, why not open a huge can of worms and let the 'fishermen' fight over the big fat juicy ones... I changed the title of this post several times before settling on the phrase "what do I mean" - this way I'm not dictating anything to anyone other than what I...
[Continue Reading]
There are two reasons that my blogging this year has been sporadic at best. One, the sheer volume of work, its become the norm at the moment for the whole team to be spending evenings and weekends working on our baby.Why have we been all so dedicated over the last year or so, mainly because we've...
[Continue Reading]