The port to local node communication is used for mirroring write cache as well as metadata exchange between nodes and is critical to the stable operation of the cluster. The DH8 nodes with their 8-port and 12-port configurations provide an opportunity to isolate the port to local node traffic from...
[Continue Reading]
bwhyte
310000B8UF
Visits (3543)
Hi all, A quick update to let you know of a new blog here on developerworks that should be worth adding to you RSS feeds/reader. Andrew Martin is one of my colleagues from the Hursley development team and currently works as the Support Architect for SVC/Storwize products and everything...
[Continue Reading]
bwhyte
310000B8UF
Visits (662)
IBM Software Defined solutions take agility to the next level – the ability to easily move data and workloads to and from public clouds. "Today's businesses are driven by data and the infrastructure has to provide the agility needed to quickly address new requirements....
[Continue Reading]
bwhyte
310000B8UF
Visits (3459)
First trip in new role has been to Christchurch for the last couple of days. Some good meetings with Business Partners to see the lay of the land here, and look over some interesting prospects being worked on. The recent FlashSystem V9000 announcement, which I didn't cover in my absence during...
[Continue Reading]
bwhyte
310000B8UF
Visits (1186)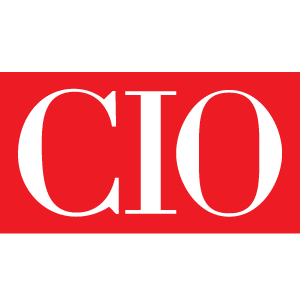 A few weeks back myself and Lloyd Vickery, from the IBM NZ Systems team, attended an IDG run CIO roundtable event. The insights from those attending give a great view into the concerns and needs of CIO's today - when it comes to data, getting useful information from the data, and the ethics...
[Continue Reading]
I know its been a long time since I posted the first to parts in my "optimal performance" series, and I've been promising parts 3 and 4 for some time, but they are more or less written - well the basic information has been distilled into a presentation... The world exclusive for...
[Continue Reading]
I know, I promised this some months ago, and I've been enjoying my spare time too much, and not blogging enough! So rather than keep you all waiting even more, here is a PDF of the presentation I gave at IBM Edge 2013 in Vegas. Hopefully most of it is self-explanitory, and I WILL post some more...
[Continue Reading]
"To err is human; to forgive, divine." Alexander Pope. Well we are mixing up poetry and Star Wars here today (or tomorrow, if it is already tomorrow where you are), and finish it off with a cryptic message. Anyway, let's cut to the chase here: a long time ago, in an IBM Redbook far,...
[Continue Reading]
Yesterday I spent an hour or so looking for something I knew was out in the blogosphere so I could pull down the reference to it, its frustrating that even when you know something is out there, and no amount of google search phrases can find it for you. But what I did find was a couple of my old...
[Continue Reading]
I think its true to say that the SVC and Storwize User Groups that IBM has helped to setup and run has created a real community of users and partners around the globe. There are very active groups in the UK, Germany, France, Belgium, Sweden and Finland and of course the USA. (Sorry if I missed some)...
[Continue Reading]
I see that EMC have finally pushed yet another technology family on its customers. Extreme I/O arrays. So now you have to decide which one of these things do I want. OK, let me buy an all flash array, so how will that fit with my VMax and VNX estate - oh it wont - you mean its...
[Continue Reading]
It is hard to look anywhere these days without seeing Flash being used. I think the word that marketing like to use, unless it has fallen out of favour is "pervasive". Mind you in the hands of some people it is definitely moving from "pervasive" to "invasive" but...
[Continue Reading]
Just over a week or so ago we completed the ITSO Redbook residency to create a book based on the SAN Volume Controller and the IBM FlashSystem 820. Now, normally we like to get these things out very quickly and the team, Danny Bryant, Christian Burns, Joao Marcos Leite, and Denis Senin worked very...
[Continue Reading]
I think that this Heartbleed bug is going to be an observational comedian's dream. Well I guess one that is a bit of an IT geek anyway. Not quite sure what the Pub Landlord will make of it, but I am sure that he will have some kind of an opinion. Probably not fit to print. Anyway, on to the...
[Continue Reading]
Recently we published an IBM Redbooks Solution Guide on Implementing IBM Easy Tier with IBM Real-time Compression. IBM® Easy Tier® is a performance function that automatically and non-disruptively migrates frequently accessed data from magnetic media to solid-state drives (SSDs). In that...
[Continue Reading]