'Pure dead brilliant, so it is' - Urban Dictionary This week, while recovering from the crazy busy week over in Vegas for IBM Think, I was sent an email by our competitive analysis team which reminded me of why I started this blog back in 2007....
[Continue Reading]
bwhyte
310000B8UF
Visits (5675)
Hi all, A quick update to let you know of a new blog here on developerworks that should be worth adding to you RSS feeds/reader. Andrew Martin is one of my colleagues from the Hursley development team and currently works as the Support Architect for SVC/Storwize products and everything...
[Continue Reading]
It's that Tuesday in 1Q where IBM announces a load of new products (SpectrumNAS) and enhancements to the existing products. There is so much being announced today, that I will refer you to Tony's post that covers them all, and I will concentrate on Spectrum Virtualize as usual - for...
[Continue Reading]
On Tuesday 22nd August we announced the latest code update that will be available soon for the Spectrum Virtualize family. For the first time since 2012 we have bumped the major version number to 8. This signifies some exciting new features that begin with this release in 3Q and will be expanded...
[Continue Reading]
Today we are lucky to have the first in a series of guest posts from Dr Bill Scales. Bill is one of the lead product architects in the storage team in Hursley. Bills depth and breadth of knowledge of storage systems is second to none, which means there is always a queue of people waiting to...
[Continue Reading]
bwhyte
310000B8UF
Visits (4029)
IBM Software Defined solutions take agility to the next level – the ability to easily move data and workloads to and from public clouds. "Today's businesses are driven by data and the infrastructure has to provide the agility needed to quickly address new requirements....
[Continue Reading]
bwhyte
310000B8UF
Visits (5842)
First trip in new role has been to Christchurch for the last couple of days. Some good meetings with Business Partners to see the lay of the land here, and look over some interesting prospects being worked on. The recent FlashSystem V9000 announcement, which I didn't cover in my absence during...
[Continue Reading]
bwhyte
310000B8UF
Visits (4923)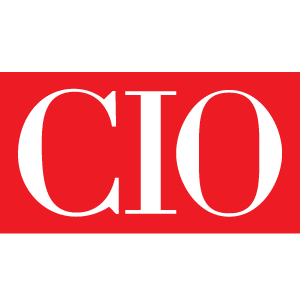 A few weeks back myself and Lloyd Vickery, from the IBM NZ Systems team, attended an IDG run CIO roundtable event. The insights from those attending give a great view into the concerns and needs of CIO's today - when it comes to data, getting useful information from the data, and the ethics...
[Continue Reading]
I know its been a long time since I posted the first to parts in my "optimal performance" series, and I've been promising parts 3 and 4 for some time, but they are more or less written - well the basic information has been distilled into a presentation... The world exclusive for...
[Continue Reading]
I know, I promised this some months ago, and I've been enjoying my spare time too much, and not blogging enough! So rather than keep you all waiting even more, here is a PDF of the presentation I gave at IBM Edge 2013 in Vegas. Hopefully most of it is self-explanitory, and I WILL post some more...
[Continue Reading]
Here's another topic I often get asked about. Things used to be quite simple and I covered this for many years in my Configuring for Optimal Performance series of technical university presentations (also here on the blog - parts 1, 2, 3) - and the basics are still the same when configuring...
[Continue Reading]
"To err is human; to forgive, divine." Alexander Pope. Well we are mixing up poetry and Star Wars here today (or tomorrow, if it is already tomorrow where you are), and finish it off with a cryptic message. Anyway, let's cut to the chase here: a long time ago, in an IBM Redbook far,...
[Continue Reading]
Yesterday I spent an hour or so looking for something I knew was out in the blogosphere so I could pull down the reference to it, its frustrating that even when you know something is out there, and no amount of google search phrases can find it for you. But what I did find was a couple of my old...
[Continue Reading]
Hopefully you manage(d) to join the Reducing Storage Costs webinar, but if not, here is a brief look at what we announced today - May 10th. Spectrum Virtualize v8.1.3 Data Reduction Pools - De-duplication I spent some time in my v8.1.2 post discussing how Data Reduction Pools were a...
[Continue Reading]
I think its true to say that the SVC and Storwize User Groups that IBM has helped to setup and run has created a real community of users and partners around the globe. There are very active groups in the UK, Germany, France, Belgium, Sweden and Finland and of course the USA. (Sorry if I missed some)...
[Continue Reading]