Well I'm almost recovered from the hectic day yesterday. My day started with the train from Southampton at 6:30am to get up to London in time to prep before the first session of the day. Before I get too far, thanks to all that came along to the UK Launch event at Tate Britain - it was great to see...
[Continue Reading]
orbist
060000HPM5
Visits (7638)
 Just a quick post to provide a link to the first batch of ISV Storwize V7000 deployment papers available for download now : Deploying Oracle 11g RAC Release 2 with IBM Storwize V7000 on Red Hat Enterprise Linux Practice guide: Backup and restore of native Oracle Database solutions using IBM Tivoli...
[Continue Reading]
There are two reasons that my blogging this year has been sporadic at best. One, the sheer volume of work, its become the norm at the moment for the whole team to be spending evenings and weekends working on our baby.Why have we been all so dedicated over the last year or so, mainly because we've...
[Continue Reading]
 It was nice to have a day back in the office today, the last couple of weeks have gone by in somewhat of a blurr, with several offsite customer visits, several more visiting Hursley, my vLab sesson at IP expo in London , then last week in Germany at the SVC User Group in Mainz and finally all...
[Continue Reading]
The port to local node communication is used for mirroring write cache as well as metadata exchange between nodes and is critical to the stable operation of the cluster. The DH8 nodes with their 8-port and 12-port configurations provide an opportunity to isolate the port to local node traffic from...
[Continue Reading]
bwhyte
310000B8UF
Visits (3318)
Hi all, A quick update to let you know of a new blog here on developerworks that should be worth adding to you RSS feeds/reader. Andrew Martin is one of my colleagues from the Hursley development team and currently works as the Support Architect for SVC/Storwize products and everything...
[Continue Reading]
orbist
060000HPM5
Visits (5195)
One of the key benefits of the Storwize V7000 product is its built in Virtiualization capabilites. Or as some vendors like to call it  Federation? Its been almost 9 years since we first released SAN Volume Controller (SVC) and in that time, its been through 6 hardware iterations, and 16 major...
[Continue Reading]
orbist
060000HPM5
Visits (20493)
Its just about year to the day since IBM announced the IBM Storwize V7000, today we've announed the next major step in the evolution of the product, and the SVC code base at its heart. The IBM Storwize V7000 Unified. This integrates IBM's Common NAS software which is used in the enterprise level...
[Continue Reading]
At the risk of re-gurgitating recent Storage benchmarketing scars and rumblings, its probably escaped most people that we just published another Storwize V7000 SPC-1 benchmark. Why another I hear you ask, well the first one we published was back in November when the product first GA'd. However, we...
[Continue Reading]
orbist
060000HPM5
Visits (12727)
Well, i guess I should first wish, any readers I still have left a Happy New Year. Not only are we now into 2012, but hey its February too, where did January go... must be some kind of temporal locality thing going on (private joke - sorry, all will become clear all too soon) For those of you that...
[Continue Reading]
orbist
060000HPM5
Visits (6060)
A couple of weeks back I got together with Nigel and Rick over at Infosmack , spending some time discussing what got me into computing, how I ended up in storage and what its like to work in IBM. I have to admit that I did go and get my old BBC Model B out the attic and have a night or too messing...
[Continue Reading]
bwhyte
310000B8UF
Visits (3277)
First trip in new role has been to Christchurch for the last couple of days. Some good meetings with Business Partners to see the lay of the land here, and look over some interesting prospects being worked on. The recent FlashSystem V9000 announcement, which I didn't cover in my absence during...
[Continue Reading]
bwhyte
310000B8UF
Visits (903)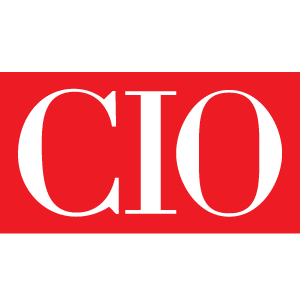 A few weeks back myself and Lloyd Vickery, from the IBM NZ Systems team, attended an IDG run CIO roundtable event. The insights from those attending give a great view into the concerns and needs of CIO's today - when it comes to data, getting useful information from the data, and the ethics...
[Continue Reading]