The "modular monolith" has arrived. Oh how the EMC spin doctors must have jumped for joy when they realised the next version of the almost 20 year old Symmetrix family, the DMX-5 could also mean DMX-V in roman numerals. Better still lets try and jazz it up furter, how about DMX V-"Max". Oh how...
[Continue Reading]
'Pure dead brilliant, so it is' - Urban Dictionary This week, while recovering from the crazy busy week over in Vegas for IBM Think, I was sent an email by our competitive analysis team which reminded me of why I started this blog back in 2007....
[Continue Reading]
Over at Burke HQ , I see that he's a little put out by a few questioning articles after EMCs 1Q broadcasts. In his latest post titled "Lions and Tigers and Bears" I can only but say "oh my!" Its unlike BarryB to tee himself up for such an obvious retort and to use his words not mine, let me explain....
[Continue Reading]
Its been so difficult to keep all this to myself over the last few months, especially last month when we actually reached our goal. 1 Million real life IOPs at less than 1ms - no caching, just pure raw performance. You may, or may not have seen the IBM press release , covering the first part of...
[Continue Reading]
It seems a common thread in technology blogs to post some predictions for the coming year. However, as I'm not an analyst and don't profess to understand the entire storage industry, I thought I'd keep to a brief history of 2008 as I saw it - obviously with an IBM and SVC slant on things. This isn't...
[Continue Reading]
Just back from a nice relaxing break over the holidays, while keeping one eye on things since the start of the week. It was nice to start back on a Friday though, as it meant I could catch up on the email, sort out a few hosts and drives that had died under the onslaught from two solid weeks of...
[Continue Reading]
orbist
060000HPM5
Visits (7087)
 Happy New Year to all. As you may know, or have seen the UK is currently under the grip of winter. A few inches of snow and the country comes to a stand-still. Maybe I'm getting old an cynical (some may say no maybe about it!) but I do remember walking to school in drifts of over 2 foot back in...
[Continue Reading]
orbist
060000HPM5
Visits (7045)
A lot of you may have seen the NASA satellite photo of the UK last week, certainly you can't deny that the snow has hit pretty much the whole country, the contrast compared to a normal satellite image is quite amazing. Images courtesy of NEODAAS/University of Dundee While most of last week I was...
[Continue Reading]
orbist
060000HPM5
Visits (6379)
Two posts in one week. Doing well. I set one of my resolutions this year to post at least once a week – hence my new numbering scheme. Maybe I'll use the fact that 2010-2.2 and further double posts count for the odd week I may miss :)   Benchmarketing. It's a dodgy term, and even dodgier maths. We...
[Continue Reading]
orbist
060000HPM5
Visits (7539)
I've just been through some of our detailed results for 4Q, given that we only announced availability of the new CF8 hardware back in November and exceeded expectations with their adoption. Over the quarter Tivoli Storage Software, which SVC comes under, saw double digit growth. The up-take of the...
[Continue Reading]
 Looking back through my posts its been some months since I last opened the floor to you all, so here is you chance, a free floor. Ask anything you like, about SVC of course, but if I don't know I'm sure I know someone that will. Recently I've heard some quite elaborate FUD from the usual suspects,...
[Continue Reading]
You may have already seen that SVC has yet again set a new world record benchmark when it comes to the Storage Performance Council's SPC-1 benchmark. The initial planning called for a full eight node test - as we normally do, and the manufacturing requests were put in to setup the 4000+ HDD...
[Continue Reading]
orbist
060000HPM5
Visits (5165)
Almost a month gone by, now we are in week 9 and 7 posts, so I'm already lagging behind my resolution to post once a week at least! I do have a post in draft covering a recent trip to Mainz in Germany to meet up with the German SVC User Group. Meanwhile, pop on over to Valeries "Yin meets...
[Continue Reading]
There has been a lot of twitter banter, and blog posts about Tiering. Netapp claiming you don't need to tier, EMC and IBM saying tiering is important and 3Par Farley going so far as to say that Netapp can't do tiering easily, hence their response, and discussion of PAM being the way to resolve. I...
[Continue Reading]
orbist
060000HPM5
Visits (6351)
I still haven't finished sorting out the photos from the German SVC User Group session I attended last month, but here is your chance to come and visit us in IBM Hursley, the home of SVC development. This event is open to SVC users, primarily in the UK, however if you fancy a trip to the UK in May...
[Continue Reading]
I wrote this a few weeks back - was waiting for the right time to post - and for once it seems Hu and I are coming from the same place! Its likely a lot of my regulars have heard of Yotta Yotta. To all extents and purposes they produced and interesting SAN cache prototype. It used lazy writes to...
[Continue Reading]
So after all the EMC hype, and all the claims that the DS8000 was "pushing up daises" it seems that IBM have managed to announce the GA of ship our sub-lun hot-spot management, aka Easy Tier before EMC have shipped their FAST function. Now, before you all jump and say EMC have been...
[Continue Reading]
orbist
060000HPM5
Visits (4901)
 Just a very quick post to remind anyone who hasn't yet registered for the first UK based SVC User Group Meeting in Hursley on the 11th May to get yer finger out. There are just a few places left for your chance to hear whats coming, and more importantly for us to hear what you want. See my original...
[Continue Reading]
orbist
060000HPM5
Visits (7262)
 I just wanted to post a quick thanks to everyone that took the time out of their day jobs to come to Hursley yesterday for the User Group sessions. I'm hoping that everyone got as much as we did out of the day and it was great to see so many (not just UK) visitors. I've already started pushing...
[Continue Reading]
 After a couple of weeks of car hell, that resulted in the entire removal of the intake manifold, just to get to the darn crappy sensor that had packed up (and Land Rover informed me was the 3rd re-design - in any other business that would mean ' 2x faulty design) but anyway, thanks Geoff for the...
[Continue Reading]
I knew it had been a while, but I wouldn't have guessed it was 14 weeks since I last posted. Nothing much changes thought, the NetApp fan boys are being just as defensive as ever, EMC (well Mr Symm) are still spending as much time writing about IBM and its dieing products, if DS8000 had died as many...
[Continue Reading]
The Serial Storage Architecture Years - 1990-1998 Its been a crazier than ever year. All will become clear soon. But one of the things I wanted to discuss with you all is just what kind of history comes with the team of ~150 storage people that I work with on a daily basis. Of course there are a...
[Continue Reading]
orbist
060000HPM5
Visits (8643)
 The "Shark" and FC-AL Years - 1998-present Last time I briefly covered the Hursley Storage team's work on the 7133 - Serial Storage Architecture products. Thanks for all the emails about this, and I'm glad people still remember it - fondly?! Those screwdrivers - and Martin, i think most...
[Continue Reading]
 2000-2007 The "Virtual" Storage - SAN Virtualization Appliance Years First of all thanks again for all the feedback regarding this series of posts, great that people are enjoying a bit of a history lesson, or even a reminder into your own histories! So where was I... The Hursley team...
[Continue Reading]
orbist
060000HPM5
Visits (5805)
2008-2010 plus... ??? With all that history of ground breaking products, real innovation, first to market with a real working virtualization solution - I guess the question is... What next??? Hopefully I'll see some of you in London on Thursday for the UK Launch event... if you haven't yet...
[Continue Reading]
 Well as you have probably read, or heard, the Storwize V7000 is why the SVC team has been so busy over the last 18 months, and why my blogging has been sporadic at best. Hopefully the point of this series of posts is clear, although this is a brand new modular storage box - organically developed by...
[Continue Reading]
Well I'm almost recovered from the hectic day yesterday. My day started with the train from Southampton at 6:30am to get up to London in time to prep before the first session of the day. Before I get too far, thanks to all that came along to the UK Launch event at Tate Britain - it was great to see...
[Continue Reading]
orbist
060000HPM5
Visits (10379)
 Just a quick post to provide a link to the first batch of ISV Storwize V7000 deployment papers available for download now : Deploying Oracle 11g RAC Release 2 with IBM Storwize V7000 on Red Hat Enterprise Linux Practice guide: Backup and restore of native Oracle Database solutions using IBM Tivoli...
[Continue Reading]
There are two reasons that my blogging this year has been sporadic at best. One, the sheer volume of work, its become the norm at the moment for the whole team to be spending evenings and weekends working on our baby.Why have we been all so dedicated over the last year or so, mainly because we've...
[Continue Reading]
 It was nice to have a day back in the office today, the last couple of weeks have gone by in somewhat of a blurr, with several offsite customer visits, several more visiting Hursley, my vLab sesson at IP expo in London , then last week in Germany at the SVC User Group in Mainz and finally all...
[Continue Reading]
One part of the celebration of 50 years of IBM at the Hursley site involves this great CBR supplement that covers those 50 years across all software, and hardware developments, and essentially innovation in the IT industry that have come out of Hursley. The lab is less than 5 miles from Winchester...
[Continue Reading]
Another couple of weeks fly by, and far too many evenings have been spent on conference calls and the like - such is life when many of your close colleagues and executive team are six to eight hours behind you. Anyway, thats my excuse for not having posted much recently. I've been following the...
[Continue Reading]
I find I start so many posts these days describing how busy I've been as an excuse to why my post frequency has been lower than normal. This has to have been a new record as I spotted my last post was over a month ago. This time however I do have a much better excuse, two weeks time off away...
[Continue Reading]
bwhyte
310000B8UF
Visits (5508)
Hi all, A quick update to let you know of a new blog here on developerworks that should be worth adding to you RSS feeds/reader. Andrew Martin is one of my colleagues from the Hursley development team and currently works as the Support Architect for SVC/Storwize products and everything...
[Continue Reading]
Welcome. One of the good things to come out of the recent banter started by Chuck that dragged in Tony and Barry Burke , regarding the 'relevance of SPC' and storage benchmarking in general was a comment from BarryB regarding me having my own blog... So here it is. To set the record straight, from...
[Continue Reading]
A work colleague asked if is RSS feed for my blog was broken the other day. Things have been sure crazy for the last few weeks - thats always my excuse! I did have this post in the sidelines, and wanted the mud slinging to stop before I set the record straight. Well, you can probably guess who's...
[Continue Reading]
orbist
060000HPM5
Visits (7221)
One of the key benefits of the Storwize V7000 product is its built in Virtiualization capabilites. Or as some vendors like to call it  Federation? Its been almost 9 years since we first released SAN Volume Controller (SVC) and in that time, its been through 6 hardware iterations, and 16 major...
[Continue Reading]
orbist
060000HPM5
Visits (5512)
While doing my late night catch up on whats being said out there, I had meant to post on Chris Evans' previous topic about 8Gb Fibre Channel. His latest post reminding me to explore this a bit further. In an answer to the question about why 8Gbit and not 10Gbit, 8Gbit has the advantage of being...
[Continue Reading]
orbist
060000HPM5
Visits (6162)
Two posts in the one day - that's probably a record for me, but this one is really just a link. An interesting interview with IBM Storage General Manager, Andy Monshaw over at eWeek . Andy describes, amongst other things, some of the customer business benefits Storage Virtualization can bring, some...
[Continue Reading]
orbist
060000HPM5
Visits (5009)
IBM today announced the next release of SVC - version 4.2.1 - which will be generally available as of November 16th. The key highlights of this release are : Copy Services Enhancements - including Incremental FlashCopy, Cascaded FlashCopy, configurable copy services space Aid business continuity by...
[Continue Reading]
It's that Tuesday in 1Q where IBM announces a load of new products (SpectrumNAS) and enhancements to the existing products. There is so much being announced today, that I will refer you to Tony's post that covers them all, and I will concentrate on Spectrum Virtualize as usual - for...
[Continue Reading]
orbist
060000HPM5
Visits (25420)
Its just about year to the day since IBM announced the IBM Storwize V7000, today we've announed the next major step in the evolution of the product, and the SVC code base at its heart. The IBM Storwize V7000 Unified. This integrates IBM's Common NAS software which is used in the enterprise level...
[Continue Reading]
On Tuesday 22nd August we announced the latest code update that will be available soon for the Spectrum Virtualize family. For the first time since 2012 we have bumped the major version number to 8. This signifies some exciting new features that begin with this release in 3Q and will be expanded...
[Continue Reading]
At the risk of re-gurgitating recent Storage benchmarketing scars and rumblings, its probably escaped most people that we just published another Storwize V7000 SPC-1 benchmark. Why another I hear you ask, well the first one we published was back in November when the product first GA'd. However, we...
[Continue Reading]
Today we are lucky to have the first in a series of guest posts from Dr Bill Scales. Bill is one of the lead product architects in the storage team in Hursley. Bills depth and breadth of knowledge of storage systems is second to none, which means there is always a queue of people waiting to...
[Continue Reading]
orbist
060000HPM5
Visits (16425)
Well, i guess I should first wish, any readers I still have left a Happy New Year. Not only are we now into 2012, but hey its February too, where did January go... must be some kind of temporal locality thing going on (private joke - sorry, all will become clear all too soon) For those of you that...
[Continue Reading]
orbist
060000HPM5
Visits (6408)
Today marks the next phase, or the beginning of a series of announcements, previews and strategy updates from IBM Storage. The splash page for todays launch is over on the storage news pages - this includes R4.3 of DS8000, adding thin provisioning for open systems and mutli-track support for System...
[Continue Reading]
bwhyte
310000B8UF
Visits (3669)
IBM Software Defined solutions take agility to the next level – the ability to easily move data and workloads to and from public clouds. "Today's businesses are driven by data and the infrastructure has to provide the agility needed to quickly address new requirements....
[Continue Reading]
About two years ago when our DVD player packed up we splashed out on a mid-range Sony DVD-R to replace the DVD player and the old VHS video recorder under the TV. This proved quite useful in finally putting those home movies onto DVD and saving the odd film for future viewing. Not to mention...
[Continue Reading]
orbist
060000HPM5
Visits (7670)
Yet another couple of weeks go by. July is our busy month at home and with family. 4 birthdays (including my own yesterday), 1 anniversary, and of course the start of the school holidays. For those that follow me on twitter and facebook, the Millenium Falcon was an epic Lego project for Callum and...
[Continue Reading]
So before Mr Burke, Chuck or the zilla get in there with the excuses let me have a guess at what's coming : They deliberately mis-configured it Its not a true comparison Its not a real life workload Its all about the number of drives ad infinitum... I am of course talking about the latest...
[Continue Reading]
orbist
060000HPM5
Visits (7757)
A couple of weeks back I got together with Nigel and Rick over at Infosmack , spending some time discussing what got me into computing, how I ended up in storage and what its like to work in IBM. I have to admit that I did go and get my old BBC Model B out the attic and have a night or too messing...
[Continue Reading]
bwhyte
310000B8UF
Visits (5662)
First trip in new role has been to Christchurch for the last couple of days. Some good meetings with Business Partners to see the lay of the land here, and look over some interesting prospects being worked on. The recent FlashSystem V9000 announcement, which I didn't cover in my absence during...
[Continue Reading]
bwhyte
310000B8UF
Visits (4667)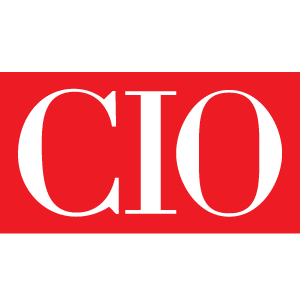 A few weeks back myself and Lloyd Vickery, from the IBM NZ Systems team, attended an IDG run CIO roundtable event. The insights from those attending give a great view into the concerns and needs of CIO's today - when it comes to data, getting useful information from the data, and the ethics...
[Continue Reading]
orbist
060000HPM5
Visits (10213)
Configuring IBM Storwize V7000 and SVC for Optimal Performance Part 1 I've been involved in a quite a few pre-sales, proof of concept and after-sales accounts where people have setup their V7000 and then wondered about the performance they are achieving, is it optimal, can they do better...
[Continue Reading]
I know its been a long time since I posted the first to parts in my "optimal performance" series, and I've been promising parts 3 and 4 for some time, but they are more or less written - well the basic information has been distilled into a presentation... The world exclusive for...
[Continue Reading]
I know, I promised this some months ago, and I've been enjoying my spare time too much, and not blogging enough! So rather than keep you all waiting even more, here is a PDF of the presentation I gave at IBM Edge 2013 in Vegas. Hopefully most of it is self-explanitory, and I WILL post some more...
[Continue Reading]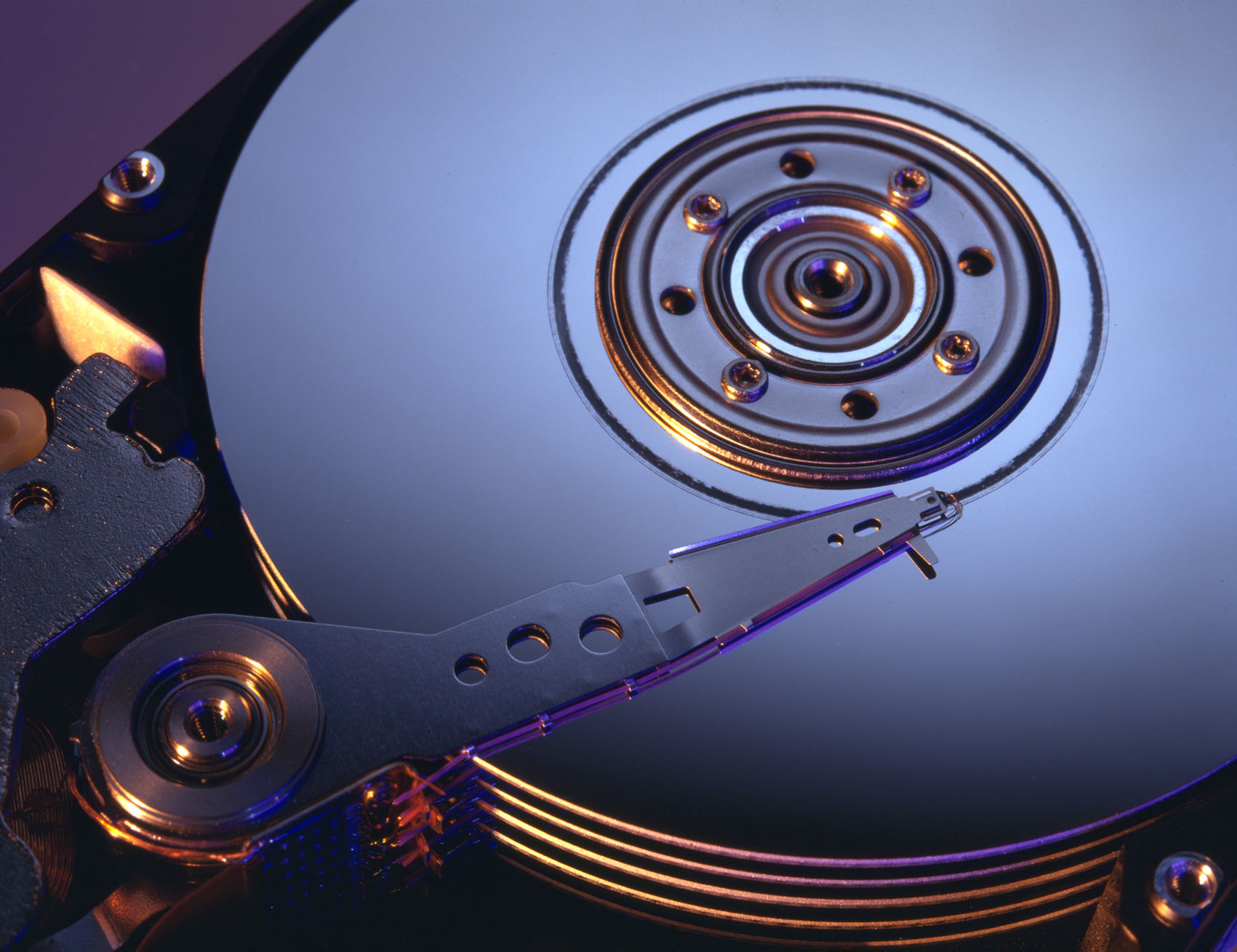 Configuring IBM Storwize V7000 and SVC for Optimal Performance Part 2 Thanks to everyone who responded to my Part 1 post, I'm amazed at how many people must read what I have to say! Based on the number of you that have either spoken to me in person, or emailed. I'm glad to be of some use Anyway,...
[Continue Reading]
Here's another topic I often get asked about. Things used to be quite simple and I covered this for many years in my Configuring for Optimal Performance series of technical university presentations (also here on the blog - parts 1, 2, 3) - and the basics are still the same when configuring...
[Continue Reading]
orbist
060000HPM5
Visits (5348)
Back in August I posted about the 'Stealth' announcement of Invista 2.0. It seems that our friends over at EMC decided that after almost 6 months, they'd try again and actually tell the world this time. I thought I'd wait till the end of the week to see if the rest of the marketing, analyists and...
[Continue Reading]
orbist
060000HPM5
Visits (6602)
If SVC put out a press release every time we qualified a new controller behind the cluster we'd be putting out one every couple of weeks. To claim in such a way that this was a new an interesting thing to do with a TMS RAMSAN is also a stretch... I am of course referring to yesterdays release from...
[Continue Reading]
"To err is human; to forgive, divine." Alexander Pope. Well we are mixing up poetry and Star Wars here today (or tomorrow, if it is already tomorrow where you are), and finish it off with a cryptic message. Anyway, let's cut to the chase here: a long time ago, in an IBM Redbook far,...
[Continue Reading]
I'm glad that BarryB is finding things amusing, while at least there is some humour there, I find it amusing how much time he spends advertising IBM products. Out of his last 6 posts 3 have been about IBM, in particular DS6000 and DS8000. I think we get your message BarryB, you *think* these...
[Continue Reading]
orbist
060000HPM5
Visits (8386)
My posts from last week have been generating a huge amount of interest, with customers both existing an prospective seeing that what we have done with SVC 5.1 and our intergrated SSD support is much more of a game changer than EMC's "bolt them into the array" approach. While IBM has the same...
[Continue Reading]
Yesterday I spent an hour or so looking for something I knew was out in the blogosphere so I could pull down the reference to it, its frustrating that even when you know something is out there, and no amount of google search phrases can find it for you. But what I did find was a couple of my old...
[Continue Reading]
I think its true to say that the SVC and Storwize User Groups that IBM has helped to setup and run has created a real community of users and partners around the globe. There are very active groups in the UK, Germany, France, Belgium, Sweden and Finland and of course the USA. (Sorry if I missed some)...
[Continue Reading]
orbist
060000HPM5
Visits (4697)
One of the nice things with working on SVC is actually helping customers to solve their day to day storage headaches. We all know and feel the pains caused by the ever increasing amount of storage media needed in our SANs. The management costs, from a people and resource point of view alone start to...
[Continue Reading]
orbist
060000HPM5
Visits (5155)
Over on eWeek there is a long (24 min) podcast interview hosted by Mike Vizard, and the director of product marketing for IBM System Storage, Charlie Andrews. Charlie explains amongst other things why the rise of virtualization is going to lead to tighter coupling between server and storage...
[Continue Reading]
orbist
060000HPM5
Visits (7969)
just a quick one...   In every day life, we have appliances, or white goods, simple and easy to use, they do the job we need of them... In IT... most things are custom... not any more   Please do take the time to sign up to the April 11th webcast - it may not be going to crash live blogging,  but...
[Continue Reading]
orbist
060000HPM5
Visits (9272)
orbist
060000HPM5
Visits (6963)
I'm sure more than a few of you will know what I mean when I say I've been in "PowerPoint Hell" recently... With various internal executive visits, updates on where we are, where we are going and technical discussion points, its always amusing how much time a decent "slide" takes...
[Continue Reading]
I see that EMC have finally pushed yet another technology family on its customers. Extreme I/O arrays. So now you have to decide which one of these things do I want. OK, let me buy an all flash array, so how will that fit with my VMax and VNX estate - oh it wont - you mean its...
[Continue Reading]
It is hard to look anywhere these days without seeing Flash being used. I think the word that marketing like to use, unless it has fallen out of favour is "pervasive". Mind you in the hands of some people it is definitely moving from "pervasive" to "invasive" but...
[Continue Reading]
Just over a week or so ago we completed the ITSO Redbook residency to create a book based on the SAN Volume Controller and the IBM FlashSystem 820. Now, normally we like to get these things out very quickly and the team, Danny Bryant, Christian Burns, Joao Marcos Leite, and Denis Senin worked very...
[Continue Reading]
orbist
060000HPM5
Visits (6006)
I've been head down for the last few weeks, getting a chance to enhance a chunk of code in the middle of the SVC code stack for the next release, the cache. SVC caching is based on an LRU (Least Recently Used) cache model with partitioning added to make things cope with differing capabilities of the...
[Continue Reading]
After a few hectic months, I'd booked a week or so off work so that we could take the kids up to see their grand-parents. I originally hale from Glasgow and my parents still live there. My sister works in Edinburgh as a special-needs teacher and recently had a baby girl, so the plan was during the...
[Continue Reading]
Over at 'zilla central Mark is discussing the many millions of dollars devoted to research and development products, and in particular how few of them actually make it out into the field as fully fledged products. Back in the late 90's IBM's Research lab in Almaden were busy constructing just such...
[Continue Reading]
Greetings this week from the  Storage Buddhist  as I do a guest spot on this blog for Barry. I'm wondering if he's a little sensitive about  Nigel Poulton 's recent Infosmack jibe about how often this blog gets updated, so I'm stepping in while Bazza contemplates possible topics for his next blog...
[Continue Reading]
orbist
060000HPM5
Visits (3557)
Before I forget I wanted to wish SVC all the best in its 6th year in production. I guess it seems a lot longer, but then I have been (like a lot of the team) working on it for over 8 years now. IBM just celebrated its 50th year at the Hursley site . For those of you that don't know Hursley, its...
[Continue Reading]
Its been a while, and recently I've not had the time or inclination to comment about Hu's blogketing, but a few of us found his recent post amusing. (As we often do) I guess Hu has a dilemma . On the one hand he's been telling us for a couple of years that Storage Virtualization in the array is the...
[Continue Reading]
I think that this Heartbleed bug is going to be an observational comedian's dream. Well I guess one that is a bit of an IT geek anyway. Not quite sure what the Pub Landlord will make of it, but I am sure that he will have some kind of an opinion. Probably not fit to print. Anyway, on to the...
[Continue Reading]
orbist
060000HPM5
Visits (4767)
I was pointed to an article on TechTarget by Tory Skyers where he vents his frustration / asks what aren't people making products that will solve their data migration issues. Whether he's been looking at software or backup solutions, and missed the key killer app that storage virtualization... he...
[Continue Reading]
So I almost 'did a Tony' just now, spraying my coffee over my screen and keyboard. The reason for this, the recent post from Hu over at HDS. (Its been a while since I even bothered to read his posts, and even longer since I commented on them... I think I can see why Hu no longer 'interacts' with his...
[Continue Reading]
Just a quick one to point you to the latest attempt from Chuck Hollis to spread more FUD about Storage Virtualization and why he wishes it would go away. I can tell you why he wants it to go away, and its nothing to do with the arguments he lays out... There is some interesting discussion in the...
[Continue Reading]
Is it me? I was wondering, but I was glad to see 'the bod' agreed with me. SAN Virtualization, now I'm sure Cisco would claim the term, VSAN's, logical abstractions etc etc. Storage Virtualization, thats what I do for a living, thats what our customers know they are buying when they implement an SVC...
[Continue Reading]
orbist
060000HPM5
Visits (5824)
I was a little out of my normal loop the last week or two. This week is full with customer and potential customer visits. Today we had an SVC stalwart customer visit, to not only provide some great feedback on how SVC has over the last 5 years helped them to reclaim their lives (storage admins can...
[Continue Reading]
  Its been a while since I opened up this blog.forum for anything you wanted to ask.... IBM has been in the tape and disk market for more than 60 of its 100 years... so where do we think its going? What do you think? and where do you see SVC and the new V7000 fit in your needs? What do you want from...
[Continue Reading]
orbist
060000HPM5
Visits (8359)
When Nigel asked the question about IBM's age in Infosmack 101 I was initially amazed hat everyone didn't instantly know that IBM is 100 this years young this year, next week infact. I guess internally we've had a lot more press about this than there has been externally. Anyway, on 16th June 2011...
[Continue Reading]
Recently we published an IBM Redbooks Solution Guide on Implementing IBM Easy Tier with IBM Real-time Compression. IBM® Easy Tier® is a performance function that automatically and non-disruptively migrates frequently accessed data from magnetic media to solid-state drives (SSDs). In that...
[Continue Reading]
orbist
060000HPM5
Visits (7402)
I was recently interview by Antony Ashead at ComputerWeekly to fill in some details behind IBM's recent FlashSystem announcements. To see Antony's write up, check out his article :...
[Continue Reading]
There's been much discussion on the inter-web thing and the blogosphere regarding the various RFA (Release for Announce) documents IBM provides prior to official press-releasing products. Well with so much to cover the IBM Information Infrastructure event in France this week was chosen as the launch...
[Continue Reading]
We are delighted to announce an exciting addition to the distribution channel of IBM Redbooks – now available at the Apple iBookstore is the ability to download, for free, (I probably should add some disclaimer about network charges may apply so this is it!) selected books. Not all books...
[Continue Reading]
In this very concise IBM Redpaper we describe the procedure for making use of an IBM SAN Volume Controller (SVC) Standby Storage Engine in a SAN which is not a part of any cluster, but is a candidate and able to join a cluster at a moment's notice. The purpose of this is to reduce the impact...
[Continue Reading]
Hi all, Just a quick one to remind people in this part of the world that the annual Australian IBM Systems Technical Symposium is this year running in Melbourne at the Crowne Conference center from 15th to 17th August. We are just finalising the agenda for the Storage sessions, and we...
[Continue Reading]
bwhyte
310000B8UF
Visits (3331)
Just a reminder, and there is still time to register if you haven't already, but this years Systems Technical University is in Orlando next week. I hope to see you there and will be covering several sessions, a few on performance as usual, and some technical deep dives, as well as the NDA...
[Continue Reading]
bwhyte
310000B8UF
Visits (1324)
For those of you attending Think 2018 next month, here are a few useful links to help build your agenda for the week. If you haven't already signed up, there is still time! Registration and Conference Link https://www.ibm.com/events/think/ There is a link to register in the top right hand...
[Continue Reading]