A Service Stream Enhancement to zSecure 2.3.0 has been released.
This provides enhanced ACF2 support:
* analysis of protection of CICS transactions
* mapping of z/OS UNIX UIDs and GIDs to ACF2 logonids and groups
* user interface extensions (divisions; installation defined LID fields)
And enhanced compliance features:
* easy checking of individual DB2 object permissions
* automatically tagging data sets with multiple sensitivities
* reporting improvements
And more zERT connection encryption data is sent to IBM QRadar SIEM
You can find technical details on the Service Management Connect - System z blog, in this entry.
Hi all,
It's been a whirlwind this past year for me as I managed the developerWorks Security hub. As we close out 2017, I thought I'd post here on all the stuff you might have missed out on:
Securely connect your private VMware workloads in the IBM Cloud
A developer's guide to complying with PCI DSS 3.2 Requirement 6 (Updated)
Manage account approval in an OpenWhisk application
The top ten security articles you need to read
Think your apps are secure in the cloud?
Develop an IBM i2 Analyze data access on-demand connector
Validating CSRF vulnerabilities reported by automated scanners
New and enhanced Guardium Outlier Detection
Authorize with a Cloudant proxy
Scan your app to find and fix OWASP Top 10 - 2017 vulnerabilities (Updated)
Know which authentication methods to use for your hybrid cloud (Updated)
Series: Building distributed applications with ZeroMQ
If you are interested in writing for developerWorks Security for 2018, please email me at kimjina@us.ibm.com.
Happy holidays!
IBM Security zSecure 2.3.0 is now available.
It provides currency support for z/OS 2.3 and RACF:
* policies for pervasive encryption of data with key labels
* connection protection with z Encryption Readiness Technology (zERT)
* extended reporting for Integrated Cryptographic Services Facility
* extended multi-factor authentication (MFA) options
It extends security intelligence and analytics capabilities:
* a zSecure Alert feed to HPE Security ArcSight
* a zSecure Admin Access Monitor feed to IBM Operations Analytics for z Systems
It provides currency support for:
* Db2 12
* Security Technical Implementation Guide (STIG) 6.31
Details can be found on the Service Management Connect - System z blog
in this blog entry by Jeroen Tiggelman.
JSON Web Tokens (JWTs) are a popular option in the authentication space, but there are some inherent risks. While you gain flexibility by using a JWT, you lose the ability to revoke a token once it's issued. To minimize the time between an administrator locking a user account and the time at which a previously issued token expires, the JWT should be short lived. This time window, while designed to be brief is a common security concern. Traditional solutions to this problem defeat the benefits of using a portable identity. Inversoft has come up with a novel way to solve this issue in a complementary method. Brian Pontarelli will cover how to implement this JWT revoke strategy to reduce the vulnerability window.

Join Brian Pontarelli in this live coding event on Jul 27, 2017 2:00 PM, Eastern Time (US and Canada). Brian Pontarelli is the CEO of Inversoft, a Denver-based company that allows developers to offload their authentication, authorization and user management needs. Before Brian bootstrapped Inversoft, he studied computer engineering at the University of Colorado Boulder. After graduating, he worked at a variety of companies including Orbitz, US Freightways, XOR and Texturemedia.

EDITED on August 1, 2017:
Missed the live coding event? See the replay here: https://developer.ibm.com/tv/learn-how-to-revoke-json-web-tokens/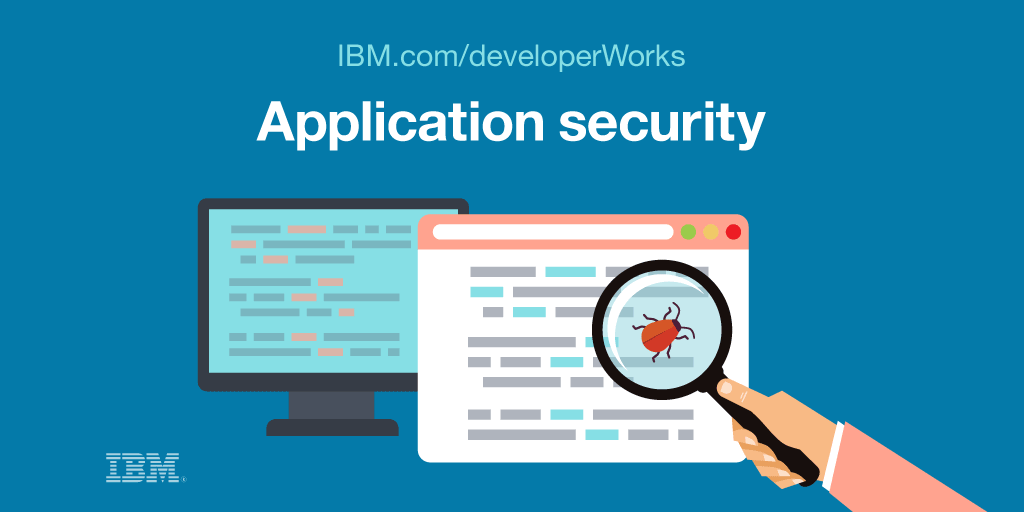 We've got another article for you! This one's on incorporating ISAM 9.0.2 with social media authentication. The authors show you how you can incorporate ISAM with Facebook Login for Apps (https://developers.facebook.com/docs/facebook-login/overview).
Here's a snippet from the article:
"ISAM 9.0.2 introduces a new, highly flexible authentication mechanism to the authentication service known as InfoMap. This new mechanism allows rich and sophisticated authentication logic to be built by using server-side JavaScript and client-side HTML page templates. The server-side JavaScript is able to leverage ISAM-specific platform APIs (similar to federation mapping rules), such as account-linking functions, an HTTPS client, and temporary and expirable storage."
In addition, the authors provide you with the resources you need to recreate the steps with the popular social media sites, LinkedIn and Instagram. Comment if you recreated the steps!
The different options within Bluemix bear diverse requirements to the authentication of users. This new article explains the various possibilities on how Bluemix users are managed and authenticated. The authentication covered in this article focuses on users of the Bluemix platform, i.e., developers, administrators, or operators. Applications running on top of Bluemix can use any authentication method that is appropriate for the application's purpose.
Read more on how you can manage your users.
Jeroen Tiggelman posted a summary of newly available STIG compliance checks for zSecure Audit 2.2.1 on the Service Management Connect - System z blog.
The new checks are centered around CA-ACF2 data set related controls.
An overview of all available compliance controls can be found in an updated technote.
You might also be interested in recent CICS 5.4 support in zSecure
A Service Stream Enhancement to zSecure 2.2.1 has been released to support DB2 12 features.
This provides service for new DB2 region security settings, new SMF log event records, and a new DB2 object privilege.
These updates apply to the integrations between zSecure and IBM QRadar SIEM and IBM Security Guardium Vulnerability Assessment.
You can find technical details on the Service Management Connect - System z blog, in this entry.
At InterConnect IBM Operations Analytics for z Systems showed analytics based on data from IBM Security zSecure Admin Access Monitor.
The IBM Security zSecure team published a service stream enhancement (SSE) providing this Access Monitor data feed on March 30, 2017.
The IBM Operations Analytics for z Systems team published Insight Pack 3 providing the capability to interpret the data feed on March 29, 2017.
Technical details can be found in this blog entry by Jeroen Tiggelman on the Service Management Connect - System z blog.