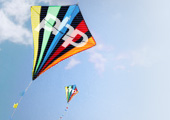 Easily integrate into your own PHP application and connect to IBM SmartCloud or IBM Connections using Basic Authentication or OAuth. A WordPress plugin lets you quickly add social capabilities to your existing WordPress deployment. More >
Tabs showing key topics and featured content for developerWorks IBM Collaboration Solutions.
Download

Get the no-charge download today!
The premier Eclipse-based open development environment for the IBM Notes and Domino software platform.
Utilize your existing development skills to build industry-standard Web and IBM Notes and Domino applications.
Experience
Start here if you are new to XPages and IBM Domino Designer.
Explore Domino Designer and XPages with this guide that will help get you up to speed quickly.
Learn how to use the Lotus Expeditor Toolkit to build and test Java™ applications for IBM Notes.
---
XPages & Composite apps
XPages utilize JavaScript, Cascading Style Sheets (CSS) and HTML. Yet, deep programming skills are not required to build powerful, compelling Web and IBM Notes and Domino applications.
Composite applications are a key element in a service-oriented architecture (SOA). They enable you to easily integrate different types of components and technologies to create contextual applications.
Experience
Start here to learn about XPages with links to overview content, videos, tutorials, and other content that will get you up to speed quickly.
Watch this two-part video series demonstrating how you can use XPages components in an IBM Notes application.
Discover the power and benefits of composite applications.
Explore detailed examples, sample projects, and more in the IBM Composite Applications wiki.
Connect
Read the XPages blog to learn from a worldwide group of IBM Domino XPages experts.
Listen to Pete Janzen, Senior Product manager for IBM Domino Designer, talk about the decision to offer a no-charge development license for Domino Designer.

XPages demo app


Sample composite app
---
Technical content for IBM Collaboration Solutions products
Product documentation in wikis

IBM Collaboration Solutions continues to innovate by publishing product documentation in a wiki where it can be edited, commented on, and added to by everyone who uses it.
---
Learning resources for IBM Collaboration Solutions products
Find media resources including demonstrations, videos, tutorials, reference cards, and web seminars to help you get started with IBM Collaboration Solutions products.
---
IBM Redbooks in IBM Collaboration Solutions wikis
IBM Redbooks® is developing high-quality Redbooks content using wiki technology. Below are some of IBM Redbooks developed and published in the IBM Collaboration Solutions product wikis. A complete list is available here.
---
WebSphere Portal and IBM Web Content Manager
Forums
This is a new dedicated forum specifically for discussing XPages development topics. It is built on XPages and is being championed by a group of enthusiasts inside and outside of IBM who are committed to making sure that forum discussions are active and valuable and that the forum design itself is improved over time.
---
Community
IBM Champions represent top business leaders, IT professionals, developers, and educators who lead and mentor others to help them make the best use of IBM solutions and services.
---
Blogs
News and thoughts on becoming a business that is engaged, transparent and nimble. Join us in cultivating a spirit of collaboration and community.

The short URL is http://ibm.com/blogs/socialbusiness.
---