IBM Community
IBM Security Community
Join security conversations, network globally, and bolster your knowledge.
IBM Developer
Join the Call for Code
Answer the Call for Code by developing solutions for disaster preparedness and relief.
IBM Developer
IBM Coder Program
Join challenges, earn points and swag, and engage with fellow developers.
Our panel of cyber experts will discuss and debate the trends and stories that defined cybersecurity in 2017, and offer their predictions for what to expect in 2018.
Financial cybercrime saw some important shifts in 2017, including the IBM discovery of brand new banking Trojan IcedID. Complex banking Trojans are increasingly the domain of international organized crime groups, and in this year-end webinar we will to cover the new Trojan and what it can mean to the banking sector in 2018.
In this webinar, attendees will hear first hand stories from the field of the worst mistakes in data security planning and deployments, then learn about best practices to avoid them – or address them if it's too late! Our experienced webinar speakers will discuss best practices based on years of client-facing experiences, so that listeners can learn from both mistakes and triumphs.
In this podcast, Chris Hockings, chief technology officer (CTO) and master inventor for IBM Security, talks about the implications of the changes to the Australia Privacy Act, how organizations can prepare and what steps they can take to build an effective incident response plan.
Just in time for the U.S. president's annual address before Congress, Paul and Chris deliver their very own cybersecurity state of the union. In a nutshell, following the many headline-dominating cyber incidents and data breaches of 2017, the prognosis for security in the year ahead is not good.
In this podcast, IBM Security VP of Threat Intelligence Caleb Barlow discusses the top five trends that emerged from a recent poll of IBM X-Force experts. The list includes AI vs. AI battles and a new plague of ransomware, but you'll have to tune in to hear the rest.
IBM Knowledge Center
Welcome to the IBM Security QRadar product documentation, where you can find information about how to install, maintain, and use these products.
IBM Knowledge Center
IBM Security Guardium safeguards sensitive data with a simple, robust solution that supports customers throughout their data security lifecycle. Find documentation and connect with experts.
IBM Cloud Catalog
Read documentation on how to build security into application design with IBM Cloud Security offerings.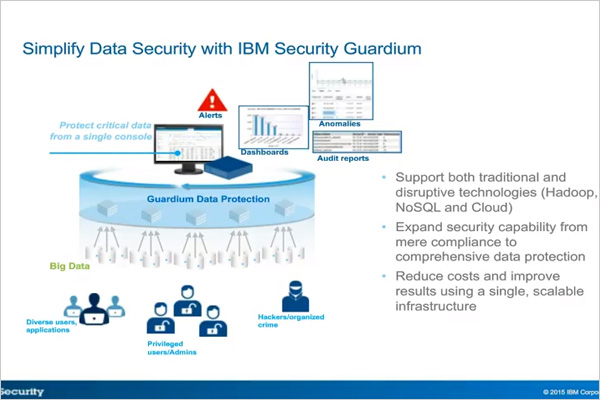 56:02
Explore IBM Guardium's rich set of APIs and how they are mapped to REST web services in this overview and live demo.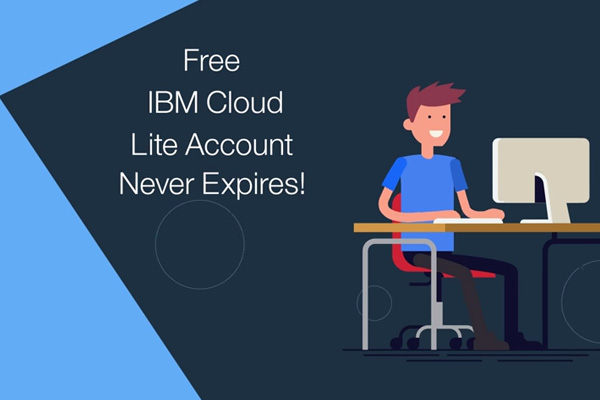 1:23
The IBM Cloud Lite Account is ideal for working in the cloud and testing Watson services, Kubernetes and more. With IBM Cloud Lite, you can start building proof of concepts using the many components available on IBM Cloud. Get started: https://www.ibm.com/cloud/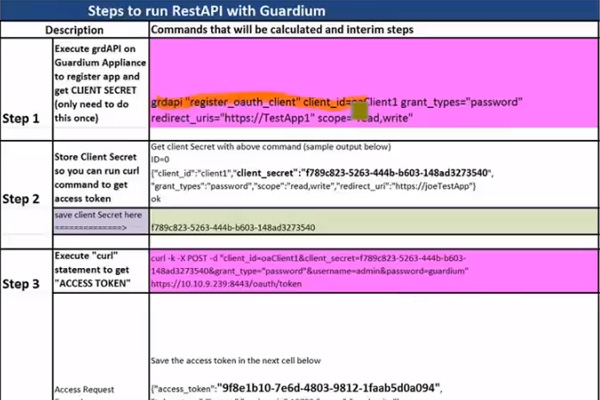 44:40
Learn the details of how Guardium integrates with Cloudera Navigator to provide a solution that integrates Navigator audit events into Guardium for enterprise-wide monitoring, alerting, and reporting. A demonstration is included.

Secure Gateway is a hybrid-cloud software solution that connects cloud and on-premise resources without the need for complex security configurations. In this tutorial You will learn to use secure gateway with NodeRed.

Applying transport level security (TLS) to your distributed key-value store transactions.

In this recipe you will learn how to secure and expose (publicly) a basic application running inside your a minikube cluster. You will configure kube-lego running inside your cluster to automate the generation of certificates for your application.
Technical books and white papers