Series
IBM and Pivotal collaborate to support Spring developers
Spring developers now have more tools for creating new enterprise applications and extending existing enterprise applications to new areas. Tight integration provides fast access to IBM software directly from Spring platform.
Show more

Series




12:24
Holly Cummins talks with Mark Stoodley and Dan Heidinga about the Runtimes Technology team and its expanded mission beyond the Java language.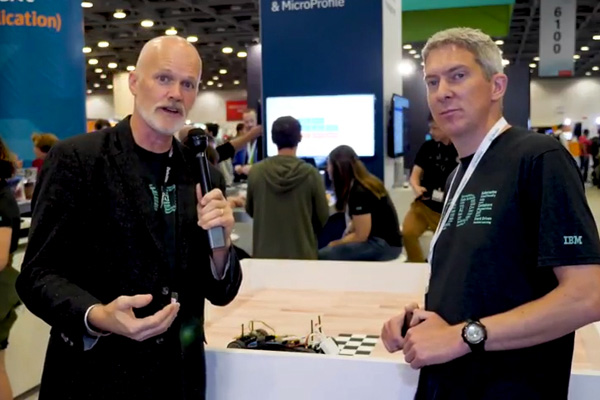 1:47
Geoff Pirie demonstrates the WebSphere Liberty runtime running on Raspberry Pi at JavaOne.
JavaOne videos
JavaOne 2017 was the most exciting in years. This collection of videos from our team at JavaOne showcases some of the big announcements.

Use Eclipse to build and run rich, responsive GUI applications using the Vaadin framework.

Learn how polymorphism works using the Java language. Includes videos and step-by-step instructions.