developerWorks Blog
How cloud, fog, and mist computing can work together
As more devices get connected to the Internet on a daily basis, using these technologies correctly can help you determine that your applications and systems are able to scale accordingly.
IBM Cloud Blog
IBM Bluemix is now IBM Cloud
It's the same platform you love, but with a new name.
We are excited to announce that we are merging the Bluemix brand with IBM Cloud brand, since they've grown to be synonymous. All the Bluemix products, services, support, etc. that you know and love will continue being offered with no changes, except for a simpler name -- IBM Cloud.
IBM Code
Go deeper with IBM Code
Solve real-world cloud computing challenges. IBM Code resources include code patterns, tech talks, open source projects, developer advocates, dynamic communities, and more.
Show more

Newsletter
developerWorks Cloud newsletter
Staying current is hard work. The developerWorks editors can make it a little easier. Each month we hand-pick the best cloud-computing tutorials, videos, announcements, and events -- and package them in a newsletter that's delivered to your inbox.
It's a fast read that will keep you in the know. Browse the current issue.
Developer Center
IBM Cloud Developer Center
Develop, deploy, and manage your apps in the cloud. Start your free trial, and browse tutorials, courses, sample code, and events to get proficient in a hurry!
The IBM Cloud platform handles the implementation, hosting, and scaling details, so you can focus on building great apps.

Learning paths and courses


Show more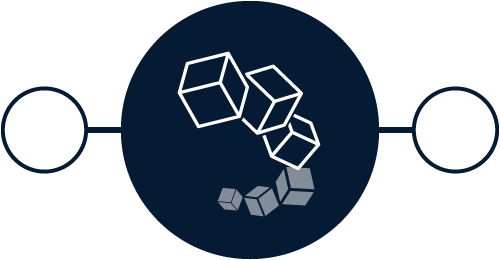 This learning path is designed for developers to quickly understand IBM's direction with blockchain technology and to give hands-on experience with a sample use case.

Explore the key concepts that can help you prepare to pass the IBM Cloud Platform Application Development V1 exam.
developerWorks Mailbag (video series)
Engineer and Developer Advocate Doug Tidwell answers your questions on a variety of development topics. Trust us, you want to see these videos!
Build a persistent, Offline First app with JS and PouchDB
Learn how to build your own Offline First shopping list app with vanilla JavaScript and PouchDB in this step-by-step demo.
IBM Code Day – Cloud track
Pradeep Balachandran shows how IBM Cloud can provide you with the necessary framework, tools, and runtimes to get your concepts to product while incorporating industry best practices into your development process in a seamless, scalable, and sustainable way.
Show more
It's a Kubernetes and quantum kind of world
Learn how IBM can help you stay out in front in a rapidly changing technology world. This video examines how Simplified Kubernetes makes container clustering easier, as well as how to figure out quantum computing, one step at a time.
Video
Microservices TV: Game On, Part Deux!
If you're bored with your daily microservices learning and want to have some fun, definitely check this week's episode out! Because playing games is always much better than working!
Artificial Intelligence Powered by Kubernetes
Jake Kitchener, Senior Technical Staff Member at IBM Cloud, shows you how to deploy and operate Watson cognitive services on the IBM Cloud Container Service leveraging Kubernetes.
Highlights from KubeCon + CloudNativeCon 2017
Didn't make it to Austin this year? These videos offer valuable insights into the thought leadership going on at the event.
Video
Use the IBM Cloud Container Service in your IBM Cloud Dedicated environments
Sachi Pradhan and Sanjay Nayakwill teach you how to get the most out of the IBM Cloud Container Service. You'll Learn how to create clusters and deploy containers in your dedicated environments.
The Developer Dojo (video series)
Angel Diaz, IBM's VP of Developer Tech & Advocacy, explores the future of software and application development with some of the leading minds in the industry.
Technical books and white papers