Aunque la
primera entrada
en este Tablero de Mensajes es del 12/04/2010, el aniversario lo celebraremos hoy,
14 de abril
, porque ese mismo día hace un año,
Martín
(un forofo del AS400 y de Lotus) realizó
su primera entrada
en el Blog reconociendo las posibilidades de
IBM developerWorks
como lugar de encuentro para nuestra comunidad.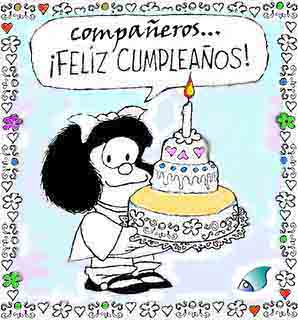 Personalmente, también creí que era la mejor opción para dar una continuidad más dinámica a
Recursos-AS400.com
utilizando las nuevas tecnologías y sus posibilidades. Para mí sólo existía un problema: en ninguna de las webs del IBM developerWorks se mencionaba el
IBM i
... No era el único, citando a
CarlesBell
Conste que, desde el principio, he encontrado incoherente formar parte de unos recursos web de IBM (developerWorks) en donde ni tan siquiera se menciona al sistema operativo IBM i y así lo he manifestado públicamente en mi columna habitual en la revista ServerNEWS.
Esta inquietud, mantenida a lo largo del tiempo, está reflejada en los mensajes del tema
The Power of IBM i: i-vangelizar a los responsables de IBM developerWorks
. Sin embargo, todo esfuerzo tiene su recompensa y, como regalo de cumpleaños, hace 2 días, justo el mismo día en que hace un año por primera vez se habló de AS/400 y de
IBM i en developerWorks,
Steve Will
(Chief Architect for the IBM i operating system, used by hundreds of thousands of enterprises world wide.  IBM i runs on IBM Power Systems.)
lanzaba este
tweet
al entorno AS400...
¡Ya era hora!
¡¡ En un año hemos logrado i-vangelizar a los responsables de developerWorks !!
Por fin el sistema operativo IBM i ha sido reconocido por IBM y tiene su propio espacio junto con AIX and UNIX en la nueva web en inglés de
developerWorks
(al pié).