Hi there.
I went into the
Community Wikis
area. Did a search for "exchange" in the Connections search box next to Public Wikis (not the "Search developerworks" box, the one below it) and get the error shown in the screenshot. Tried with Firefox 5 as well as Chrome.
I then changed the scope of the search to "all my developerWorks" and did a search for "test". I got a different error back, shown in the following screenshot: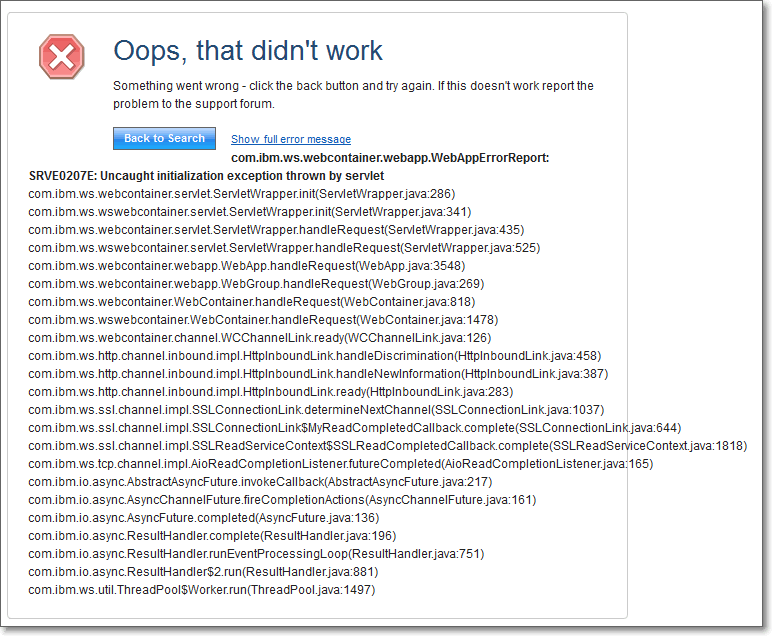 As all IBM employees know, we use Lotus Connections internally and it works fine with these searches. So, my questions:
1) Is there a system status page showing current outages on developerWorks? I checked on the internal helpdesk outages page but they don't show any developerWorks stuff.
2) Is this a known issue?
3) Should I be submitting this outage report somewhere else other than this forum?
Thanks and regards
Wayne Lockhart
IBM Initiate | Phoenix, AZ