Judith Hurwitz on cloud, development and the skills students need
We recently caught up with Judith Hurwitz, president and CEO of Hurwitz & Associates at Innovate 2012.
On the subject of the conference, she points out how interesting it is to see the threads of software and hardware coming together in IBM to present unified way of leveraging software assets to transform businesses.
She explains the exciting developments in the application lifecycle management space which allows for creating software that can be changed and modified based on business changes.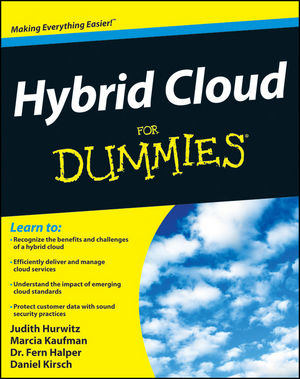 Judith has recently co-authored the Hybrid Cloud for Dummies to help organizations get started with cloud computing and to understand that cloud computing isn't one thing: there are public clouds, private clouds and clouds in the datacenter. 
Regarding the academic initiative, Judith points out it is important for students to take a holistic view rather than just learning a computer language. They need to understand how to combine development with service management, security and software management, and be able to work in a collaborative development environment.
More on Hurwitz & Associates
More on the IBM Academic Initiative
https://www.ibm.com/developerworks/university/academicinitiative/