There has been a lot of twitter banter, and blog posts about Tiering. Netapp claiming you don't need to tier, EMC and IBM saying tiering is important and 3Par Farley going so far as to say that Netapp can't do tiering easily, hence their response, and discussion of PAM being the way to resolve. I...
[Continue Reading]
It depends... I've been heavily involved with the soon to be published 'SVC Best Practices and Performance' Redbook - I'll post a link as soon as the book is available, but it struck me that when quizzed by the writers for an opinion on X or Y that I found myself starting the reply with... "Well......
[Continue Reading]
Edited to clarify a few points 23/7 I was catching up on a few interesting comments on BarryB's post about the evolution of DMX - notice how he deftly ignored my loaded questions about host side IOPs / MBs - but then we all know EMC, for some reason, just won't publish any kind of yardstick for...
[Continue Reading]
I wrote this a few weeks back - was waiting for the right time to post - and for once it seems Hu and I are coming from the same place! Its likely a lot of my regulars have heard of Yotta Yotta. To all extents and purposes they produced and interesting SAN cache prototype. It used lazy writes to...
[Continue Reading]
  Its been a while since I opened up this blog.forum for anything you wanted to ask.... IBM has been in the tape and disk market for more than 60 of its 100 years... so where do we think its going? What do you think? and where do you see SVC and the new V7000 fit in your needs? What do you want from...
[Continue Reading]
orbist
060000HPM5
Visits (10923)
As you may or may not have seen, IBM has agreed to acquire Texas Memory Systems : http://www-03.ibm.com/press/us/en/pressrelease/38594.wss   This has many implications (all good) for SVC, Storwize V7000, and Pure Systems. Better integration with existing RamSan products, and of course integrated...
[Continue Reading]
 It was nice to have a day back in the office today, the last couple of weeks have gone by in somewhat of a blurr, with several offsite customer visits, several more visiting Hursley, my vLab sesson at IP expo in London , then last week in Germany at the SVC User Group in Mainz and finally all...
[Continue Reading]
So before Mr Burke, Chuck or the zilla get in there with the excuses let me have a guess at what's coming : They deliberately mis-configured it Its not a true comparison Its not a real life workload Its all about the number of drives ad infinitum... I am of course talking about the latest...
[Continue Reading]
orbist
060000HPM5
Visits (10728)
Your Personal Invitation to the SVC and Storwize V7000 User Group Meeting This is an unrivalled opportunity for you to meet with and talk to IBM's leading SVC and IBM Storwize V7000 subject matter experts. Our team will formally present their views on the strategic directions of SVC and IBM...
[Continue Reading]
Quick interrupt to my partwork. The SVC Entry Edition and 4.3.1 code base is now available for download from the usual SVC download page . As usual, this is a no cost upgrade, and provides support for all existing SVC hardware, 4F2, 8F2, 8F4 and 8G4, not to mention the new EE SVC node hardware. The...
[Continue Reading]
The "modular monolith" has arrived. Oh how the EMC spin doctors must have jumped for joy when they realised the next version of the almost 20 year old Symmetrix family, the DMX-5 could also mean DMX-V in roman numerals. Better still lets try and jazz it up furter, how about DMX V-"Max". Oh how...
[Continue Reading]
I keep making excuses for not posting much recently, but I really have been very busy. One of the things I started what seems a long time ago now was a paper describing why, how and what we implemented back in the November 2007 release of SVC - with respect to Cache Partitioning. Since no SAN in...
[Continue Reading]
As I promised yesterday this post is devoted to the technical details behind the new Space-Efficient Virtual Disk (SEV) and Space-Efficient FlashCopy (SEFC) functions available for no extra charge upon upgrade to the 4.3.0 software release of SVC. This post covers : SEV Implementation Details SEV...
[Continue Reading]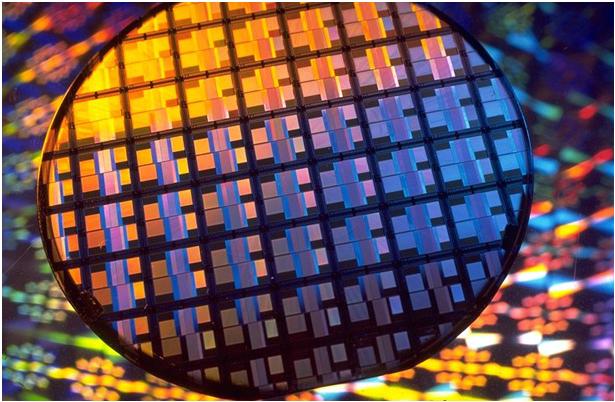 I am still alive.  I know I've been crap at posting for the last year or so, and really when it comes to it, I'm not going to say I'm sorry...  for those of you that like sci-fi, and are of a certain age... those of you that watched Star-Trek Voyager when it first aired, will remember the half...
[Continue Reading]
I've been traveling quite a bit over the last couple of months, both business and pleasure. Large amounts of this, especially the business travel has been in the car where I've been enjoying the use of the USB port in the glove box to upload mp3 files to the inbuilt flash drive in the car. Yes even...
[Continue Reading]