Hi all, Happy New Year (are we almost in February already!)   This is just a quick heads up, the next UK based SVC, Storwize family User Group meeting is planned for the 8th of May 2013. To register, see here :...
[Continue Reading]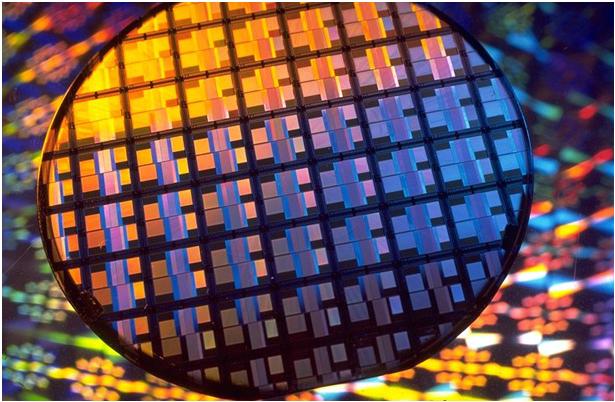 I am still alive.  I know I've been crap at posting for the last year or so, and really when it comes to it, I'm not going to say I'm sorry...  for those of you that like sci-fi, and are of a certain age... those of you that watched Star-Trek Voyager when it first aired, will remember the half...
[Continue Reading]
Quick interrupt to my partwork. The SVC Entry Edition and 4.3.1 code base is now available for download from the usual SVC download page . As usual, this is a no cost upgrade, and provides support for all existing SVC hardware, 4F2, 8F2, 8F4 and 8G4, not to mention the new EE SVC node hardware. The...
[Continue Reading]
  Its been a while since I opened up this blog.forum for anything you wanted to ask.... IBM has been in the tape and disk market for more than 60 of its 100 years... so where do we think its going? What do you think? and where do you see SVC and the new V7000 fit in your needs? What do you want from...
[Continue Reading]
I think that this Heartbleed bug is going to be an observational comedian's dream. Well I guess one that is a bit of an IT geek anyway. Not quite sure what the Pub Landlord will make of it, but I am sure that he will have some kind of an opinion. Probably not fit to print. Anyway, on to the...
[Continue Reading]
 It was nice to have a day back in the office today, the last couple of weeks have gone by in somewhat of a blurr, with several offsite customer visits, several more visiting Hursley, my vLab sesson at IP expo in London , then last week in Germany at the SVC User Group in Mainz and finally all...
[Continue Reading]
So before Mr Burke, Chuck or the zilla get in there with the excuses let me have a guess at what's coming : They deliberately mis-configured it Its not a true comparison Its not a real life workload Its all about the number of drives ad infinitum... I am of course talking about the latest...
[Continue Reading]
orbist
060000HPM5
Visits (8097)
 Just a quick post to provide a link to the first batch of ISV Storwize V7000 deployment papers available for download now : Deploying Oracle 11g RAC Release 2 with IBM Storwize V7000 on Red Hat Enterprise Linux Practice guide: Backup and restore of native Oracle Database solutions using IBM Tivoli...
[Continue Reading]
orbist
060000HPM5
Visits (7971)
Less than two weeks to go before the start of the IBM Edge 2013 conference in Las Vegas. I've finally finished my presentations for the two main sessions I am hosting as part of the Virtualization track Monday 10th 9:30am Session 1610 A Brief History of SVC and Storwize Family : What, How, Why?...
[Continue Reading]
I wrote this a few weeks back - was waiting for the right time to post - and for once it seems Hu and I are coming from the same place! Its likely a lot of my regulars have heard of Yotta Yotta. To all extents and purposes they produced and interesting SAN cache prototype. It used lazy writes to...
[Continue Reading]
It depends... I've been heavily involved with the soon to be published 'SVC Best Practices and Performance' Redbook - I'll post a link as soon as the book is available, but it struck me that when quizzed by the writers for an opinion on X or Y that I found myself starting the reply with... "Well......
[Continue Reading]
orbist
060000HPM5
Visits (7847)
Hi all,   Yet again, been a few weeks since i last posted, but we've been busy, and all will become clear soon. Meanwhile, in-case you didn't know some of the benefits SVC, V7000 and inband virtualization can provide, click on the image below to have a listen, or download the first part my chat with...
[Continue Reading]
Over two weeks ago, we released v7.5.0 of the recently re-branded 'Spectrum Virtualize' software, that software that we all know as the code running in both SVC and Storwize products. The major new feature in 7.5.0 is HyperSwap - which you can think of as a new and improved Stretched Cluster...
[Continue Reading]
orbist
060000HPM5
Visits (7769)
 IBM introduced smarter storage for midrange storage when we brought you the Stowize V7000, delivering enterprise level features, functions and availability to our midrange storage products. Please join us on November 6th at 10:45am US EST for a virtual briefing covering IBM's midrange storage...
[Continue Reading]