Its been a while, and recently I've not had the time or inclination to comment about Hu's blogketing, but a few of us found his recent post amusing. (As we often do) I guess Hu has a dilemma . On the one hand he's been telling us for a couple of years that Storage Virtualization in the array is the...
[Continue Reading]
I'm glad that BarryB is finding things amusing, while at least there is some humour there, I find it amusing how much time he spends advertising IBM products. Out of his last 6 posts 3 have been about IBM, in particular DS6000 and DS8000. I think we get your message BarryB, you *think* these...
[Continue Reading]
Just back from a nice relaxing break over the holidays, while keeping one eye on things since the start of the week. It was nice to start back on a Friday though, as it meant I could catch up on the email, sort out a few hosts and drives that had died under the onslaught from two solid weeks of...
[Continue Reading]
The house is feeling quite Christmas-e, with the tree and lights having been up for a few weeks, the collection of presents under the tree growing and the usual 'spring cleaning' sessions before the big day. One more day to go, and yet another working year draws to a close. I thought I'd take a few...
[Continue Reading]
I can't help it. It seems that every post that Mr Yoshida makes strikes me as being somewhat questionable. I have much respect for how long he has been in the blogging game. I have no respect for his lack of reader comment acceptance - I've long since given up replying as he decides to ignore those...
[Continue Reading]
This morning one of my colleagues in my office bay started a discussion about the fine line between divulging useful technical information on this blog-o-sphere while maintaining the confidentiality of technical information, product plans and general intellectual property of IBM. I explained to him...
[Continue Reading]
There has been much said about the VMware certification process, why isn't SVC fully supported etc; particularly in comments on my blog. Today IBM and VMware jointly announced full certification of SVC 4.2.0 with VMWare ESX 3.0.2. Read the full press release here . As I had previously commented, we...
[Continue Reading]
bwhyte
310000B8UF
Visits (511)
Just a reminder, and there is still time to register if you haven't already, but this years Systems Technical University is in Orlando next week. I hope to see you there and will be covering several sessions, a few on performance as usual, and some technical deep dives, as well as the NDA...
[Continue Reading]
bwhyte
310000B8UF
Visits (675)
Hi all, Just a quick notices post to remind everyone that the next Spectrum Virtualize UK User Group sessions are happening at IBM Hursley on 8th and 9th of May. 8th May - Business Partner Day 9th May - Customer Day For more details, and registration information, see the...
[Continue Reading]
bwhyte
310000B8UF
Visits (1413)
IBM Software Defined solutions take agility to the next level – the ability to easily move data and workloads to and from public clouds. "Today's businesses are driven by data and the infrastructure has to provide the agility needed to quickly address new requirements....
[Continue Reading]
bwhyte
310000B8UF
Visits (2303)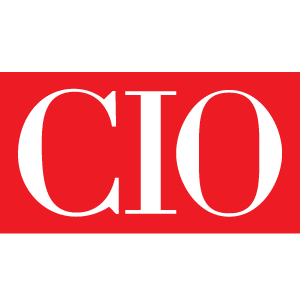 A few weeks back myself and Lloyd Vickery, from the IBM NZ Systems team, attended an IDG run CIO roundtable event. The insights from those attending give a great view into the concerns and needs of CIO's today - when it comes to data, getting useful information from the data, and the ethics...
[Continue Reading]
bwhyte
310000B8UF
Visits (4412)

New "Differential" Licensing Over the years its become clear that a TB isn't what it used to be, for example the maximum tier of SVC license capacity back in 2003 was 32TB… so things have changed. We wanted to reflect this in the managed (mdisk) capacity licensing. Not all...
[Continue Reading]
bwhyte
310000B8UF
Visits (2675)
Hi all, Another quick post, before I start my long trek back to the UK... The next SVC and Storwize User Groups in the UK will be held next week in IBM Hursley, still time to register and come along. Hope to see you there : Monday 12th October, IBM Hursley House (Business...
[Continue Reading]
bwhyte
310000B8UF
Visits (2945)
bwhyte
310000B8UF
Visits (4012)
Hi all, A quick update to let you know of a new blog here on developerworks that should be worth adding to you RSS feeds/reader. Andrew Martin is one of my colleagues from the Hursley development team and currently works as the Support Architect for SVC/Storwize products and everything...
[Continue Reading]