John and the OSSG have been discussing various aspects of SVC and Virtual SANs and I thought it was worth answering some of these questions in depth as well as clarifying some of OSSG's answers. "It's essentially a Linux server cluster" While this statement is kind of true, it also has some nasty...
[Continue Reading]
Its that time again, another six months since our last software update and we bring you version 7.6 of the Spectrum Virtualize software. Applicable to all SVC and Storwize systems currently supported out there, but not the end of life for support of 8G4 and 8A4 systems in the RFA details issued last...
[Continue Reading]
While catching up on some old and new posts out here I came across an interesting article from Chris Mellor discussing a report about various PCIe card benchmarks performed by the Swiss National Computing Centre (CSCS).   I was going to reply to his post but as I started typing realised I had a...
[Continue Reading]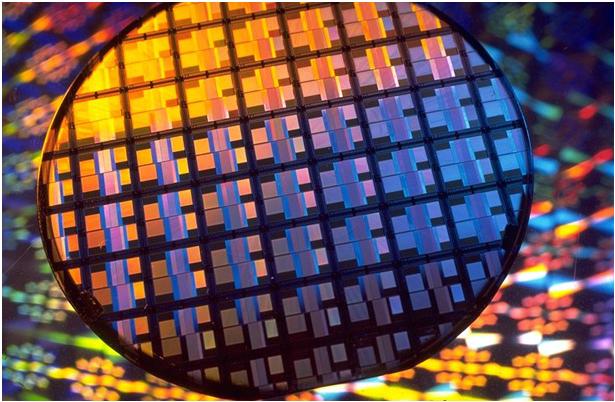 I am still alive.  I know I've been crap at posting for the last year or so, and really when it comes to it, I'm not going to say I'm sorry...  for those of you that like sci-fi, and are of a certain age... those of you that watched Star-Trek Voyager when it first aired, will remember the half...
[Continue Reading]
I've been traveling quite a bit over the last couple of months, both business and pleasure. Large amounts of this, especially the business travel has been in the car where I've been enjoying the use of the USB port in the glove box to upload mp3 files to the inbuilt flash drive in the car. Yes even...
[Continue Reading]
At the risk of re-gurgitating recent Storage benchmarketing scars and rumblings, its probably escaped most people that we just published another Storwize V7000 SPC-1 benchmark. Why another I hear you ask, well the first one we published was back in November when the product first GA'd. However, we...
[Continue Reading]
The Serial Storage Architecture Years - 1990-1998 Its been a crazier than ever year. All will become clear soon. But one of the things I wanted to discuss with you all is just what kind of history comes with the team of ~150 storage people that I work with on a daily basis. Of course there are a...
[Continue Reading]
I knew it had been a while, but I wouldn't have guessed it was 14 weeks since I last posted. Nothing much changes thought, the NetApp fan boys are being just as defensive as ever, EMC (well Mr Symm) are still spending as much time writing about IBM and its dieing products, if DS8000 had died as many...
[Continue Reading]
 After a couple of weeks of car hell, that resulted in the entire removal of the intake manifold, just to get to the darn crappy sensor that had packed up (and Land Rover informed me was the 3rd re-design - in any other business that would mean ' 2x faulty design) but anyway, thanks Geoff for the...
[Continue Reading]
As we approach SVC's 6th birthday its interesting to see the rest of the industry starting to catch up and realise not only that a modular commodity storage controller is the way forward, but that also clustering of said modular controllers has many benefits. We all await todays announcement of HDS...
[Continue Reading]
In part 1 of this series I covered the terminology of SVC. Part 2 showed how you would introduce existing volumes into a virtualized environment using SVC. In part 3 I cover the 'now what'... Making the most of it Once you have imported the data, you now have a set of disks that are simply running...
[Continue Reading]
I thought it was time to get back to some technical content, and with recent blog posts, it clear that there is some confusion over how SVC works. In particular how the actual virtual to physical blocks are mapped, how they can be changed without application disruption, and how you get data into...
[Continue Reading]
IBM TV has been been running since 2006, as means to share marketing, educational and other informational videos with our customers, business partners and prospective customers. This is just one of the "new media" and "social media" methods being used by large multi-national corporations - not to...
[Continue Reading]
Just a quickie folks to let you know that 4.3.0 code is now available for download one day ahead of our planned GA. This has been a major undertaking by all involved with SVC inside IBM, and those beta customers out there that provided useful feedback and helpful insights into how this new release...
[Continue Reading]
Another couple of weeks fly by, and far too many evenings have been spent on conference calls and the like - such is life when many of your close colleagues and executive team are six to eight hours behind you. Anyway, thats my excuse for not having posted much recently. I've been following the...
[Continue Reading]