bwhyte
310000B8UF
Visits (3317)
IBM Software Defined solutions take agility to the next level – the ability to easily move data and workloads to and from public clouds. "Today's businesses are driven by data and the infrastructure has to provide the agility needed to quickly address new requirements....
[Continue Reading]
bwhyte
310000B8UF
Visits (4364)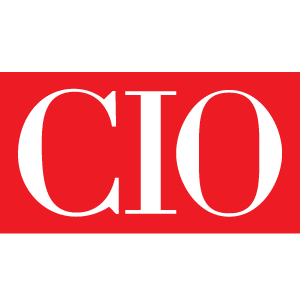 A few weeks back myself and Lloyd Vickery, from the IBM NZ Systems team, attended an IDG run CIO roundtable event. The insights from those attending give a great view into the concerns and needs of CIO's today - when it comes to data, getting useful information from the data, and the ethics...
[Continue Reading]
bwhyte
310000B8UF
Visits (3821)
Hi all, Another quick post, before I start my long trek back to the UK... The next SVC and Storwize User Groups in the UK will be held next week in IBM Hursley, still time to register and come along. Hope to see you there : Monday 12th October, IBM Hursley House (Business...
[Continue Reading]
bwhyte
310000B8UF
Visits (4044)
bwhyte
310000B8UF
Visits (5375)
Hi all, A quick update to let you know of a new blog here on developerworks that should be worth adding to you RSS feeds/reader. Andrew Martin is one of my colleagues from the Hursley development team and currently works as the Support Architect for SVC/Storwize products and everything...
[Continue Reading]
bwhyte
310000B8UF
Visits (4890)
Storwize Customer UGM Wednesday 6th May 2015, IBM Hursley IBM Storwize Family of Products (including SVC) User Group Meeting Come and meet the Storwize Team at the IBM Laboratory, based in Hursley Park, Winchester. The team will...
[Continue Reading]
bwhyte
310000B8UF
Visits (5513)
First trip in new role has been to Christchurch for the last couple of days. Some good meetings with Business Partners to see the lay of the land here, and look over some interesting prospects being worked on. The recent FlashSystem V9000 announcement, which I didn't cover in my absence during...
[Continue Reading]
In this very concise IBM Redpaper we describe the procedure for making use of an IBM SAN Volume Controller (SVC) Standby Storage Engine in a SAN which is not a part of any cluster, but is a candidate and able to join a cluster at a moment's notice. The purpose of this is to reduce the impact...
[Continue Reading]
orbist
060000HPM5
Visits (5104)
Hi all, Just a quick update for November which is now know as "User Group Month"... I will be attending all of these and hope to see you there : Date Country Location Attendees Registration Contact 5-6th November USA IBM EBC Raleigh Business Partners (Requires partnerworld login)...
[Continue Reading]
I think that this Heartbleed bug is going to be an observational comedian's dream. Well I guess one that is a bit of an IT geek anyway. Not quite sure what the Pub Landlord will make of it, but I am sure that he will have some kind of an opinion. Probably not fit to print. Anyway, on to the...
[Continue Reading]
Starting with IBM Storwize Family Software V7.2, including IBM SAN Volume Controller, we introduced native replication over IP networks. As this IBM Redpaper describes, you will see that it is easy to configure in an existing IP infrastructure. This is a lower-cost alternative to the Fibre...
[Continue Reading]
orbist
060000HPM5
Visits (12421)
I think I missed January, it certainly seems like February has snuck up on us - maybe its because every day here in the UK is merging into one... since us Brits love to talk about the weather... its been kinda boring, rain rain, oh look its raining. It feels more like being back in Scotland where we...
[Continue Reading]
orbist
060000HPM5
Visits (8671)
Your Personal Invitation to the SVC and Storwize V7000 User Group Meeting This is an unrivalled opportunity for you to meet with and talk to IBM's leading SVC and IBM Storwize V7000 subject matter experts. Our team will formally present their views on the strategic directions of SVC and IBM...
[Continue Reading]
As most people are aware (see Barry's post) we just announced the Storwize V5000. It fits neatly between the Storwize V3700 and the V7000. And of course no product is complete without an accompanying IBM Redbook. So, here goes: One new one: ...
[Continue Reading]
Recently we published an IBM Redbooks Solution Guide on Implementing IBM Easy Tier with IBM Real-time Compression. IBM® Easy Tier® is a performance function that automatically and non-disruptively migrates frequently accessed data from magnetic media to solid-state drives (SSDs). In that...
[Continue Reading]