While catching up on some old and new posts out here I came across an interesting article from Chris Mellor discussing a report about various PCIe card benchmarks performed by the Swiss National Computing Centre (CSCS).   I was going to reply to his post but as I started typing realised I had a...
[Continue Reading]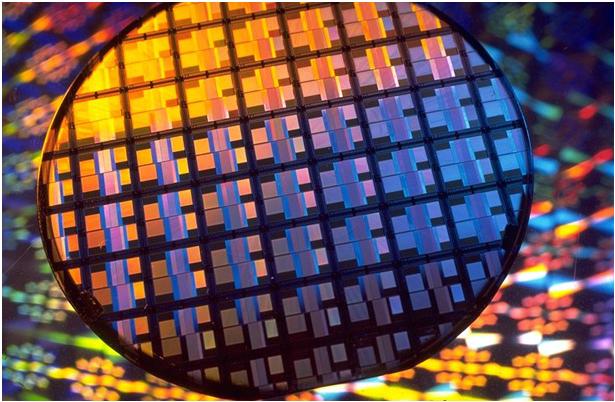 I am still alive.  I know I've been crap at posting for the last year or so, and really when it comes to it, I'm not going to say I'm sorry...  for those of you that like sci-fi, and are of a certain age... those of you that watched Star-Trek Voyager when it first aired, will remember the half...
[Continue Reading]
 Well as you have probably read, or heard, the Storwize V7000 is why the SVC team has been so busy over the last 18 months, and why my blogging has been sporadic at best. Hopefully the point of this series of posts is clear, although this is a brand new modular storage box - organically developed by...
[Continue Reading]
Tony Pearson has posted a great set of FAQ questions that were answered during a session at last weeks IBM's 2009 Storage Symposium. For any current or prospective SVC users, its worth a read, and it got me thinking I haven't had one of my Q&A posts for a while.. So here is you chance. If its...
[Continue Reading]
Since my blog was moved from the old Developerworks site into the myDeveloperWorks framework I've been trying to get some widgets back and reset the theme. It seemed like beyond the scope of what the interface the new framework provides... until I found the hidden menu that appears when you change...
[Continue Reading]
orbist
060000HPM5
Visits (4139)
Yet another couple of weeks go by. July is our busy month at home and with family. 4 birthdays (including my own yesterday), 1 anniversary, and of course the start of the school holidays. For those that follow me on twitter and facebook, the Millenium Falcon was an epic Lego project for Callum and...
[Continue Reading]
I thought it was worth spending a few minutes describing a feature that SVC has been supporting for just over a year now. Call it what you want, "Split Cluster", "Split I/O Group", "Hyper-swap", "Pork" (Sorry HAM). After HDS made such a wet fish splash...
[Continue Reading]
Last week I had a couple of meetings in Manchester (UK) with some SVC and V7000 end users, as well as the chance to pop in and say hi to our team in the IBM Manchester labs. About two days before heading up the M6 I was asked if I'd like to join in a roundtable session with UKFast - discussing the...
[Continue Reading]
orbist
060000HPM5
Visits (6063)
 IBM introduced smarter storage for midrange storage when we brought you the Stowize V7000, delivering enterprise level features, functions and availability to our midrange storage products. Please join us on November 6th at 10:45am US EST for a virtual briefing covering IBM's midrange storage...
[Continue Reading]
orbist
060000HPM5
Visits (6988)
As you may or may not have seen, IBM has agreed to acquire Texas Memory Systems : http://www-03.ibm.com/press/us/en/pressrelease/38594.wss   This has many implications (all good) for SVC, Storwize V7000, and Pure Systems. Better integration with existing RamSan products, and of course integrated...
[Continue Reading]
One of the key benefits of the Storwize V7000 product is its built in Virtiualization capabilites. Or as some vendors like to call it  Federation? Its been almost 9 years since we first released SAN Volume Controller (SVC) and in that time, its been through 6 hardware iterations, and 16 major...
[Continue Reading]
orbist
060000HPM5
Visits (5122)
Hi all, lots of posts coming I promise, lets start with the most pressing, the next UK SVC/V7000 user group meeting. Open of course to end users from across the globe :     Where and when :  11th July 2012 at IBM Hursley Park, Winchester Abstract :   During the day you will be able to informally...
[Continue Reading]
orbist
060000HPM5
Visits (8475)
... a mid-term interrupt...   The storage system behind IBM's PureFlex, PureSystems recent announcement, is of course the IBM Storwize V7000 controller... Check out more details at http://www.ibm.com/ibm/puresystems/us/en/index.html#tab:overview/subtab:default   (Hence all my expert video posts over...
[Continue Reading]
orbist
060000HPM5
Visits (6145)
Hi all,   Yet again, been a few weeks since i last posted, but we've been busy, and all will become clear soon. Meanwhile, in-case you didn't know some of the benefits SVC, V7000 and inband virtualization can provide, click on the image below to have a listen, or download the first part my chat with...
[Continue Reading]
orbist
060000HPM5
Visits (5812)