The developerWorks Connections platform will be sunset on December 31, 2019. On January 1, 2020, this blog will no longer be available. More details available on our FAQ.
I'd mentioned we (the SVC performance team) have a few bits of fine tuning and investigations to perform for the next (4.3.0) release of SVC. This is the part of my job that I enjoy the most, getting the latest builds from development and putting them through their paces, drilling into the running...
[Continue Reading]
I've been seeing a lot of discussion around the topic of Thin Provisioning vs Storage Virtualization as we know it today. While its true that when compared with other uses of Virtualization, todays storage devices don't pretend to have more space than there is - unless you use Thin Provisioning or...
[Continue Reading]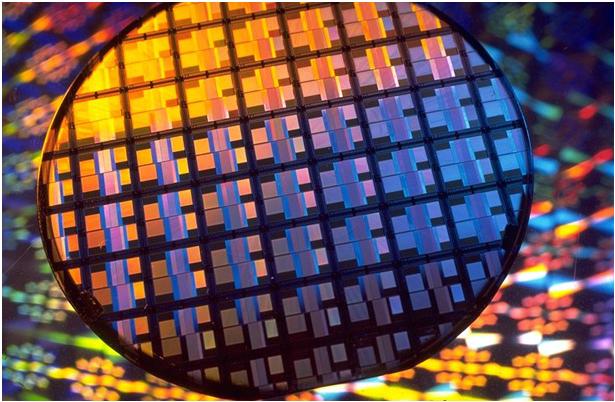 I am still alive.  I know I've been crap at posting for the last year or so, and really when it comes to it, I'm not going to say I'm sorry...  for those of you that like sci-fi, and are of a certain age... those of you that watched Star-Trek Voyager when it first aired, will remember the half...
[Continue Reading]
As I try to get back to more regular posting, Part 3 of Configuring for Optimal Performance is getting its final polish to post hopefully next week. Meanwhile its some time since I opened this up for your questions.   This is Q & A #5, so feel free to ask away. Obviously I can't discuss...
[Continue Reading]
These days I'm spending more and more of my time with customers visiting Hursley wanting to hear about our smart planet initiatives, how we can help to make their infrastructure dynamic and of course most of my involvement in this is around presenting how and where SVC and storage...
[Continue Reading]
As most people are aware (see Barry's post) we just announced the Storwize V5000. It fits neatly between the Storwize V3700 and the V7000. And of course no product is complete without an accompanying IBM Redbook. So, here goes: One new one: ...
[Continue Reading]
I'm in the middle of another take on the - Why Virtualize? story - looking at it from a subtly different angle - more of that later this week hopefully. But I have to quickly delve a little bit deeper into the concept of effective Tiering. Flash based disks have been a tantalizing prospect up until...
[Continue Reading]
Oh My God. I'm sorry, but OMG*! Read cache hits. OK, so we can all do them, we can all do lots of them, but it seems only HDS, or maybe Hu (or whoever writes his marketing page that passes for a blog) thinks that Storage users are blinded by science. We don't, and even EMC don't on this one. There...
[Continue Reading]
I must admit that one of the things I have looked forward to this year has been the Saturday qualifying and Sunday race days in the Formula 1 calendar. It's been a great F1 season so far, not just because I'm a Brit (well Scotsman abroad - Coulhtard was always British when he won... ) Nobody, least...
[Continue Reading]
orbist
060000HPM5
Visits (4971)
One of the few things that really does wind me up is the utter nonsense that certain cosmetics companies try to claim as having "age-purifying" or "wrinkle-decrease" abilities. I remember a few years back a classic "aqua-sphere's" ad campaign... so your product contains water... But I fell about...
[Continue Reading]
I've been off the radar for a few weeks... A decision I'd made myself, its been a hectic year, and I realised I'd been spending too much time at/with work and not enough with the family. So I decided, despite only being a Scotsman abroad (ok abroad meaning south of the border) I'd take at least the...
[Continue Reading]
I've been traveling quite a bit over the last couple of months, both business and pleasure. Large amounts of this, especially the business travel has been in the car where I've been enjoying the use of the USB port in the glove box to upload mp3 files to the inbuilt flash drive in the car. Yes even...
[Continue Reading]
bwhyte
310000B8UF
Visits (4603)
IBM Technical University - Sydney Wrapup This time last week, IBM's Sydney Technical University was in full flow. I wanted to provide a quick summary of last week, including our 'stand room only' AP FlashSystem 9100 launch event and thank everyone involved, from the organising...
[Continue Reading]
There is a lot of talk - dare I say Hype - around NVMe , and I've found that a lot of people don't understand what it means, not only in terms of the technology, but also why is it important from a business, getting things done, perspective. We recently ran a Meet-up in Auckland for local...
[Continue Reading]
bwhyte
310000B8UF
Visits (3678)
It's almost scary that we are already 1/4 of the way through 2019… where does the time go. I've been even more remiss than usual on posting… I guess you've come to expect that now, but I have excuses, with multiple trips in Australia, Singapore, Malaysia and Switzerland in the last few weeks, as...
[Continue Reading]