The developerWorks Connections platform will be sunset on December 31, 2019. On January 1, 2020, this blog will no longer be available. More details available on our FAQ.
bwhyte
310000B8UF
Visits (5160)
Join us on May the 10th to hear about the latest developments in Cognitive Support and Systems AI for our Virtualize platforms, as well as the latest enhancements coming soon to a Virtualize platform near you. Click on the image above, or this registration link .
bwhyte
310000B8UF
Visits (4783)
There is still time to register and attend this years TechU in Orlando, As with previous years this is the main Technical University for 2018, with the largest worldwide coverage for all of IBM Systems, Storage, Power and Z. I will be there with a few others from the Hursley develiopment...
[Continue Reading]
'Pure dead brilliant, so it is' - Urban Dictionary This week, while recovering from the crazy busy week over in Vegas for IBM Think, I was sent an email by our competitive analysis team which reminded me of why I started this blog back in 2007....
[Continue Reading]
bwhyte
310000B8UF
Visits (7964)
For those of you attending Think 2018 next month, here are a few useful links to help build your agenda for the week. If you haven't already signed up, there is still time! Registration and Conference Link https://www.ibm.com/events/think/ There is a link to register in the top right hand...
[Continue Reading]
It's that Tuesday in 1Q where IBM announces a load of new products (SpectrumNAS) and enhancements to the existing products. There is so much being announced today, that I will refer you to Tony's post that covers them all, and I will concentrate on Spectrum Virtualize as usual - for...
[Continue Reading]
bwhyte
310000B8UF
Visits (7045)
Hi all, A quick post to remind people, and notify those that don't know, of the dates for the 2H17 UK User Group meetings. As usual held over a 2 day period, with first day (15th November) for Business Partners and second day (16th November) for Customers. For links to the...
[Continue Reading]
On Tuesday 22nd August we announced the latest code update that will be available soon for the Spectrum Virtualize family. For the first time since 2012 we have bumped the major version number to 8. This signifies some exciting new features that begin with this release in 3Q and will be expanded...
[Continue Reading]
bwhyte
310000B8UF
Visits (5897)
Hi all, Some more advertising, if you are in North America and want to attend this years Spectrum Virtualize User Group be sure to register via the link on the user groups page . This year the event is back in Raleigh RTP Executive Briefing Center, and...
[Continue Reading]
Hi all, Just a quick one to remind people in this part of the world that the annual Australian IBM Systems Technical Symposium is this year running in Melbourne at the Crowne Conference center from 15th to 17th August. We are just finalising the agenda for the Storage sessions, and we...
[Continue Reading]
bwhyte
310000B8UF
Visits (6807)
Just a reminder, and there is still time to register if you haven't already, but this years Systems Technical University is in Orlando next week. I hope to see you there and will be covering several sessions, a few on performance as usual, and some technical deep dives, as well as the NDA...
[Continue Reading]
bwhyte
310000B8UF
Visits (6436)
Hi all, Just a quick notices post to remind everyone that the next Spectrum Virtualize UK User Group sessions are happening at IBM Hursley on 8th and 9th of May. 8th May - Business Partner Day 9th May - Customer Day For more details, and registration information, see the...
[Continue Reading]
I completely missed the announcement a couple of weeks ago for version 7.8.1 of the Spectrum Virtualize software. Traveling too much at the end of last month and forgot to post an update on whats new. This release I am dubbing the 'customer council' release. Last year we started a...
[Continue Reading]
Here's another topic I often get asked about. Things used to be quite simple and I covered this for many years in my Configuring for Optimal Performance series of technical university presentations (also here on the blog - parts 1, 2, 3) - and the basics are still the same when configuring...
[Continue Reading]
Spectrum Virtualize Quorum Happy New Year to all. I've been getting a few questions relating to quorum devices, and in particular the IP quorum and what happens when various different failure scenarios occur. I thought it was worth detailing things here. So first some background. What are...
[Continue Reading]
7.8.0 Spectrum Virtualize Back in November we announce the 7.8 updates for SVC, Storwize and V9000 - the products running Spectrum Virtualize software, and a new expansion enclosure offering over 1.4PB RAW capacity in just 5U rack space… Transparent Cloud Tiering TCT is IBM's general...
[Continue Reading]
Today we are lucky to have the first in a series of guest posts from Dr Bill Scales. Bill is one of the lead product architects in the storage team in Hursley. Bills depth and breadth of knowledge of storage systems is second to none, which means there is always a queue of people waiting to...
[Continue Reading]
bwhyte
310000B8UF
Visits (6059)
IBM Software Defined solutions take agility to the next level – the ability to easily move data and workloads to and from public clouds. "Today's businesses are driven by data and the infrastructure has to provide the agility needed to quickly address new requirements....
[Continue Reading]
Yesterday I spent an hour or so looking for something I knew was out in the blogosphere so I could pull down the reference to it, its frustrating that even when you know something is out there, and no amount of google search phrases can find it for you. But what I did find was a couple of my old...
[Continue Reading]
Just to make life as difficult as possible for the development and test teams, and not content with refreshing the lower end Storwize V5000 products earlier this year, today IBM is announcing a refresh to the Storwize V7000, FlashSystem V9000 and SVC platforms, some new all-flash variants of...
[Continue Reading]
bwhyte
310000B8UF
Visits (6666)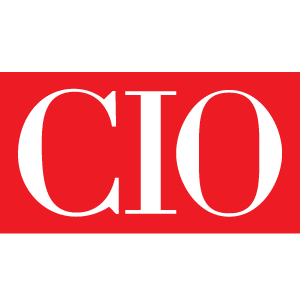 A few weeks back myself and Lloyd Vickery, from the IBM NZ Systems team, attended an IDG run CIO roundtable event. The insights from those attending give a great view into the concerns and needs of CIO's today - when it comes to data, getting useful information from the data, and the ethics...
[Continue Reading]