Just to make life as difficult as possible for the development and test teams, and not content with refreshing the lower end Storwize V5000 products earlier this year, today IBM is announcing a refresh to the Storwize V7000, FlashSystem V9000 and SVC platforms, some new all-flash variants of...
[Continue Reading]
bwhyte
310000B8UF
Visits (4826)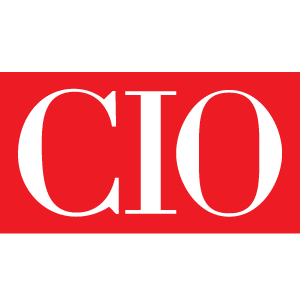 A few weeks back myself and Lloyd Vickery, from the IBM NZ Systems team, attended an IDG run CIO roundtable event. The insights from those attending give a great view into the concerns and needs of CIO's today - when it comes to data, getting useful information from the data, and the ethics...
[Continue Reading]

New "Differential" Licensing Over the years its become clear that a TB isn't what it used to be, for example the maximum tier of SVC license capacity back in 2003 was 32TB… so things have changed. We wanted to reflect this in the managed (mdisk) capacity licensing. Not all...
[Continue Reading]
Last week I covered some of the main updates in the 7.7.0 release of Spectrum Virtualize, this week I am in IBM RTP in North Carolina and can fill you in on yet more! New Flash and Drive Options Lower Cost Flash Drives Just as we have had different price and performance point spinning HDD...
[Continue Reading]
Last week while in Sweden and Denmark I posted about the new 7.7.0 Spectrum Virtualize software that was announced while I was there. Back home in New Zealand now, and got some time to fill you in on the rest of the features this new release brings to SVC, Storwize, FlashSystem V9000 and VersaStack....
[Continue Reading]
Introducing Spectrum Virtualize Version 7.7.0 Software This week I have been travelling in the Nordics. Despite now living in New Zealand, I can't escape from the great User Group events that the Swedish team have been running for many years now, and its great to actually visit Stockholm in...
[Continue Reading]
Hi all, I know over the years I've had hundreds of enquiries regarding the XML statistics, what they contains and how they can be decoded. Some of you have written your own parsers and need to know when new things have been added or items changed. Google isn't much help as it finds, the old...
[Continue Reading]
Its that time again, another six months since our last software update and we bring you version 7.6 of the Spectrum Virtualize software. Applicable to all SVC and Storwize systems currently supported out there, but not the end of life for support of 8G4 and 8A4 systems in the RFA details issued last...
[Continue Reading]
bwhyte
310000B8UF
Visits (4000)
Hi all, Another quick post, before I start my long trek back to the UK... The next SVC and Storwize User Groups in the UK will be held next week in IBM Hursley, still time to register and come along. Hope to see you there : Monday 12th October, IBM Hursley House (Business...
[Continue Reading]
bwhyte
310000B8UF
Visits (4214)
A very quick post, the North American SVC and Storwize User Groups are being held on 16th and 17th September in Austin this year. See Andy's post for more details... We will both be there, hope to see you too! Told you, very quick one!