So after all the EMC hype, and all the claims that the DS8000 was "pushing up daises" it seems that IBM have managed to announce the GA of ship our sub-lun hot-spot management, aka Easy Tier before EMC have shipped their FAST function. Now, before you all jump and say EMC have been...
[Continue Reading]
 Well as you have probably read, or heard, the Storwize V7000 is why the SVC team has been so busy over the last 18 months, and why my blogging has been sporadic at best. Hopefully the point of this series of posts is clear, although this is a brand new modular storage box - organically developed by...
[Continue Reading]
orbist
060000HPM5
Visits (6505)
As you may or may not have seen, IBM has agreed to acquire Texas Memory Systems : http://www-03.ibm.com/press/us/en/pressrelease/38594.wss   This has many implications (all good) for SVC, Storwize V7000, and Pure Systems. Better integration with existing RamSan products, and of course integrated...
[Continue Reading]
I see that Hu thought he'd better make up some mumbo-jumbo about their 'chubby-provisioning' solution. I did post a comment but, as usual, his moderating means he ignores comments he doesn't like. I'd point you back to my discussion about random 4K writes randomly across a large volume, say one hits...
[Continue Reading]
Hi all, Happy New Year (are we almost in February already!)   This is just a quick heads up, the next UK based SVC, Storwize family User Group meeting is planned for the 8th of May 2013. To register, see here :...
[Continue Reading]
Last week I had a couple of meetings in Manchester (UK) with some SVC and V7000 end users, as well as the chance to pop in and say hi to our team in the IBM Manchester labs. About two days before heading up the M6 I was asked if I'd like to join in a roundtable session with UKFast - discussing the...
[Continue Reading]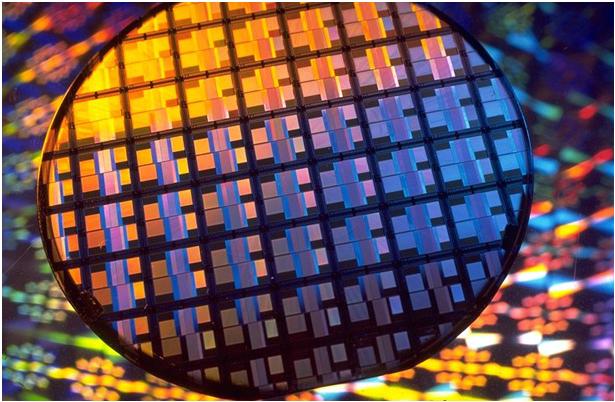 I am still alive.  I know I've been crap at posting for the last year or so, and really when it comes to it, I'm not going to say I'm sorry...  for those of you that like sci-fi, and are of a certain age... those of you that watched Star-Trek Voyager when it first aired, will remember the half...
[Continue Reading]
It seems like only a few weeks ago I was covering the release of SVC 4.3.0 with support for Space-efficient Vdisks and Vdisk Mirroring, and here we are again with today's announce of SVC 4.3.1 software. This time round however its more than just a software release. Until today, mid-sized businesses...
[Continue Reading]
The Serial Storage Architecture Years - 1990-1998 Its been a crazier than ever year. All will become clear soon. But one of the things I wanted to discuss with you all is just what kind of history comes with the team of ~150 storage people that I work with on a daily basis. Of course there are a...
[Continue Reading]
orbist
060000HPM5
Visits (6081)
 Just a quick post to provide a link to the first batch of ISV Storwize V7000 deployment papers available for download now : Deploying Oracle 11g RAC Release 2 with IBM Storwize V7000 on Red Hat Enterprise Linux Practice guide: Backup and restore of native Oracle Database solutions using IBM Tivoli...
[Continue Reading]
orbist
060000HPM5
Visits (5977)
I think I missed January, it certainly seems like February has snuck up on us - maybe its because every day here in the UK is merging into one... since us Brits love to talk about the weather... its been kinda boring, rain rain, oh look its raining. It feels more like being back in Scotland where we...
[Continue Reading]
orbist
060000HPM5
Visits (5956)
Hi all,   Yet again, been a few weeks since i last posted, but we've been busy, and all will become clear soon. Meanwhile, in-case you didn't know some of the benefits SVC, V7000 and inband virtualization can provide, click on the image below to have a listen, or download the first part my chat with...
[Continue Reading]
Cornerstone #5 The potential to increase system performance While this topic directly corresponds with 'Cornerstone #5' it does also contribute #2 Simplification of storage management and #4 Increased storage utilization Pooling and Striping Most enterprise level controllers, the likes of DS8000,...
[Continue Reading]
Quick interrupt to my partwork. The SVC Entry Edition and 4.3.1 code base is now available for download from the usual SVC download page . As usual, this is a no cost upgrade, and provides support for all existing SVC hardware, 4F2, 8F2, 8F4 and 8G4, not to mention the new EE SVC node hardware. The...
[Continue Reading]
orbist
060000HPM5
Visits (5821)
 IBM introduced smarter storage for midrange storage when we brought you the Stowize V7000, delivering enterprise level features, functions and availability to our midrange storage products. Please join us on November 6th at 10:45am US EST for a virtual briefing covering IBM's midrange storage...
[Continue Reading]