Join us for an informative webcast - ClearCase and ClearQuest 8.0 performance, storage solutions and virtualization

Date: Thursday, February 14, 2013
Time: 12:00 PM Eastern Standard Time
Duration: 1 Hour
Event registration: http://event.on24.com/r.htm?e=557621&s=1&k=76E1430E2E2E9DFD547B929898DA8067 
Hosted by: Howie Bernstein, Rational Product Manager, ClearCase, ClearQuest and Jazz Integrations
Presenter: Mike Donati, Software Performance Analyst, Rational Configuration Management


This Webcast will provide information about how to take advantage of performance improvements in the ClearCase and ClearQuest 8.0 release. It will include recent performance analysis of storage solutions and a discussion on virtualization strategies.

Topics of discussion will include:
ClearCase and ClearQuest 8.0 deliver performance improvements due to improved web architecture.
 
ClearCase UCM has improvements across many operations.
 
ClearQuest web performance and scalability have both increased up to 30%.
 
ClearCase deployments with VOB DBs hosted over iSCSI can increase performance 2-4 times faster.
 
Using virtualization can provide flexibility and consolidation of hardware resources, however, bad deployments can result is very poor performance.

Learn about how Rational has been testing different virtualized configurations to maximize ClearCase performance and avoid pitfalls of virtualization.

Reference:  Rational Support Technical Exchange Open Mics and Webcasts
I have been asked by a couple of customers using IBM Rational Team Concert (RTC) to see if there is a way to make 'Links' as a required attribute with regards to RTC Work Items. A sample scenario they've noted, where having 'Links' as required attribute being useful, is something like this:
A user creates a Work Item, say a defect, in RTC and the work flow demands that any newly created defect be linked to a requirement artifact. In such case, having 'Links' as required attribute will help the users, so that they do not skip on adding the link to another artifact.
This capability has not yet been implemented and as such it is not yet possible to make the 'Links' attribute as required in RTC. There has, however, been a Request For Enhancement (RFE) raised against this, visible at the jazz.net work item link:
https://jazz.net/jazz/resource/itemName/com.ibm.team.workitem.WorkItem/93796

I hope this answers users, who have such a requirement or a query.
Need (or want) even better insights into the RTC tool and development structure? Start at the dashboard here and learn about the development plans, roadmaps, and ongoing work to improve RTC and Jazz!
Author: Sumant Renukarya
What you can expect:
The IBM Support Portal will be operational, and Site Availability and News portlet will contain information on the outage
Search will provide results; but links will not reach content
Also, if you have been relying on redirects to get to our support content (i.e. htt
p://www.ibm.com/rational/support), those redirects will not work during the outage, so this would be a good time to change your bookmarks, and bookmark the Portal at:

http://www.ibm.com/support/entry/portal

In the meantime, if you need me ...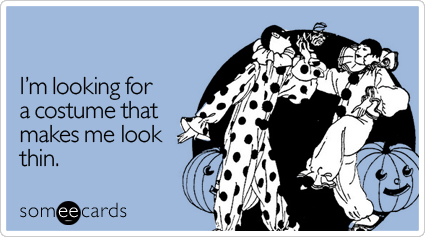 Analyst reports and recommendations are all well and good (really, we love them!), but when it comes down to it, a Users' Choice award shows us that YOU think we're pretty darn good too; and that means the world to us! 
To quote from the EDC Report's May 29th press release (highlights are my own):
"Users of IBM's Rational tool suite are more satisfied with its features and capabilities than users of any other major software development platform according to the just released Evans Data annual User's Choice Software Development Platform survey, a competitive user satisfaction survey of over 1200 developers conducted in April. Rational was rated as the best in several categories, including application modeling, parallel programming or high performance computing, support for multiple servers and remote development. It also generated the best overall score and topped eight other major competitors. "

This isn't just a survey of 1200 developers, it is a relative ranking from 1200 globally dispersed developers who actually use the tools included in the report, which is unique for most published surveys (EDC notes that they do have a minimum number of developers for any given product in the report).

What does this mean to us? Well, it means that you, the people actually using our Rational tools suite, see us as the top in our competitive markets. While we take this as a huge compliment, rest assured we don't intend to rest on our laurels. In order to stay at the top we are constantly working to improve on our capabilities to deliver fixes and features and make sure that our tools address your needs, the needs of the developers on the ground using our products, to make sure YOU can deliver with success.            

You can read the EDC Press Release here (registration required), which also provides ability to purchase the full report: http://www.evansdata.com/press/viewRelease.php?pressID=188