with Tags:
support
X
On 12 August 2014, IBM announced the support withdrawal of Rational Robot. The name Robot goes back to the year 1999. What happened before?


The early days

SQA Robot is part of SQA TeamTest . This bundle consists of SQA Robot and SQA Tester.


As the years go passing by

1999, February: the first release under the name of Rational Robot v.7.1 comes out.


2002: Robot wins the Yphise award for the best functional testing tool.
Yphise is a leading independent analyst company from Paris, France. Yphise assessed Robot through Yphise's ISO-9001-certified methodology.


2003, February: IBM acquisition of Rational Software.


The name changes from Rational Robot to IBM Rational Robot.


2004 Robot development moves from Lexington MA to Bangalore, India. From that time until today, Hari Ananth has been the core developer.


2014, August 12: IBM announces withdrawal from marketing and withdrawal from support.


2014, November 11: IBM withdraws Robot from marketing.

Now the plan is to sunset Rational Robot on 30 April 2016. If you still use Rational Robot, you might like my story Rational Robot end of life: fair early warning?






New functions, new opportunities
Since version 2002.05.00, Rational added a function SQAVpGetCurrentActualFileName in IBM Rational Robot 7.0.0.1 Fix Pack. That came out 18 December 2006. See for more information the following white paper: How to manipulate the verification point's actual.

IBM Rational Robot Version 7.0.3.4 introduced the OpenComparator function in stand-alone mode. This version also introduced support for 64-bit operating system and made the step into the 64-bit world possible after the end of life of Windows XP. See The rebirth of Rational Robot after XP's death
Thanks to Hari, this was all possible.


Robot and her husbands

In the days before Rational Software renamed SQA Robot to Rational Robot, SQA Manager was the tool to organize Robot scripts. After that, Rational Software renamed to Rational Robot and Rational TestManager.

Release 7.0.0.1 was the first release where you could work in stand-alone mode, freed from Rational TestManager. Only for performance testing, you need to integrate with TestManager.

From 6 June 2006 until 30 April 2013, the integration with Rational ClearQuest Test Manager (CQTM) was supported. The newest tool IBM Rational Quality Manager has integrated with Rational Robot since 19 December 2008.


Integrations: Robot does its share

Somewhere in 2005, Rational Robot could act as the so-called robotic monitor for a Tivoli monitoring tool: Integration with Tivoli Monitoring for Transaction Performance (TMTP). In this Tivoli integration, Rational Robot checks the availability or performance of an online application by running test scripts. Now the Tivoli product name is: IBM Tivoli Composite Application Manager for Transactions (ITCAM fT).


End of the road

I hope you've got an impression how Robot developed in the 22 years of its life. If you'd like to discuss this further or add information, leave a comment here or connect with me on Twitter @GunangWaney.



Consciously or unconsciously, we see history lightly in the form of a conflict between the old and the new. - Johan Huizinga.
Rational Developer for System i (v9.0): Activation kit for ESS orders - This article details the steps needed in order to successfully download the activation kit for ESS or AAS orders.
To obtain licenses for orders placed either via econfig (AAS - Advanced Administrator System) or ESS (Entitled Software Support) customers should access our ESS support site to download the activation kit. Also, the activation kit is included within the media received from IBM.

1. Logon to the ESS Support site.
2. On the left side of the screen under 'My entitled software' click on Register IBM customer number if this is a new order or new user.
3. After completing the registration click on 'Software downloads', verify the customer number and continue.

4. Select the OS version, Product number and continue. Check V6R1M0 version first since most of our keys are placed under this version regardless of your iSeries version.
5. Under 'Software downloads' verify the product and continue.

6. Accept the license agreement.
7. Select 'Click here to use HTTP'.


8. Right click on the activation kit and save it to the local harddrive.

9. Burn the .iso image to a disk to obtain the *.jar file or use a 3rd party software to open the .iso file.
Technical hiccups? Error messages? 'How to' questions?
We are very excited to announce the launch of the Rational Common Licensing Support Community, we at IBM Rational are constantly striving to reduce the time it takes for you to gain value from our products and solutions for the technical problems you may have.
We'll do our level best to help you. This is the place to engage and report your technical problems, make suggestions, get involved in testing, learn more about the site, keep up on changes, learn about new features and functions being released and what's new, and ask questions about getting around the online community.
This community is a central hub for →
Finding information and references to help plan, set up, and maintain your Rational licenses
Discussing ideas with, and ask questions to the Rational Licensing team
Getting updates, news, and event information
Explore it now on IBM developer Works => https://www.ibm.com/developerworks/mydeveloperworks/groups/service/html/communityview?communityUuid=3073bdfa-c8f7-4af3-ae91-43f3fa0f0fa6&lnk=uctug_ratl_dw_2013-06-18_license_community
Each ICON displayed below will help you understand, what this community is all about and how we have assembled the information keeping in mind the ease of access. As we understand that juggling your business commitments can be hectic, so we have assembled information we think will ease the stress a little. Check out different blocks like, Troubleshooting, Questions, News & events, Contact information, Plans, etc., and find important release information and access to resources ( testing ) offered by our experts. Need to change your business load or direction, or talk to someone about your migrations and upgrades? We've got that covered too. It is all part of our commitment to supporting you in enhancing performance.
How to Participate:
Register and log in to IBM developer Works
Join the Rational Common Licensing Support Community
Find answers by searching the forums
Plan or optimize your license deployment by reading materials and references
Check out updates and news about Rational licensing
Share your comments and experiences with others!
We hope that sharing this sort of information with in the community will be helpful to your teams as you work on your projects. Also, we hope that you'll comment and participate in sharing your own tips and tricks from your experiences, both for the benefit of other community members and to help us build tools that better suits your needs.
I'll keep this information short to allow you to explore the new community and share your views on the same.
We've got some amazing speakers from Rational Client Support presenting some wonderfully informative sessions at Innovate the new IBM Technical Summit this year!
Take a look at the table below and be sure to add the sessions to your agenda! Where possible, the session ID links to the InnovateSmartSite.com agenda search for that particular session to make it easy to add in to your daily view!
As we did last year, we will also remind you of the sessions for the day during Innovate on the days they will be presented... so keep an eye on the blog and make sure you don't miss out on these great talks!
Session ID #

Day

Time

Room

Topic

SUMMARY

HOSTS

WKS-2017

Open

Open

Europe 5

A virtual scenario for practice performing a CLM server rename

There are various reasons to desire to change the server name: corporate policies change, changing subnets, or to have a fully qualified domain name. There are several use cases which are supported by the server rename capabilities in Rational CLM from creating a new staging environment to going from pilot to production. This hands-on workshop will enable the user to understand the planning and activities involved with renaming a CLM server.

Gerald Mitchell, Rational Global Response Team (GRT)
Heather Sterling, Rational Jazz Development

DR-1883

Sunday

11:45 - 12:45

Swan 3

Introduction to Rational Team Concert and Scrum

Scrum is one of the most popular approaches used by agile teams and Rational Team Concert one of the best tools available to support it. We briefly review the Scrum framework and then work through an example of setting up a product backlog and planning and executing the first sprint.

Millard Ellingsworth, Community Leader - Collaborative Lifecycle Management

RCS
Monday
12:15 - 1:15

Oceanic 7

Supportability - smartly solving product problems
Come discuss the manner in which you manage IBM Rational deployments and troubleshoot problems. What works for you and what is lacking? The session leader will review recent serviceability work in the CLM Solution, RDz, and other tools. Use this opportunity to provide the Rational team requirements for the information and tools you need to manage solution deployments. Will touch on the recently introduced Deployment Wiki, Smarter Server (a prototype), recent product upgrades for RDz, RQM, RTC, RRC.
Sharon Tavilla, Program Director Client Solutions Support
Gerald Mitchell, Rational Global Response Team (GRT)
Susan LaFera, Program Director, Rational User Technologies

RCS

Monday

2:00 - 3:00

Europe 4

RCS Session: Achieving success with the right technical information

Come join the Rational content development leads to discuss how the world of technical information is changing. Here is your chance to tell us what you need! The information to help you succeed lives in many places and many forms. Learn about recent changes that make it quicker and easier to find Rational technical content.

Susan LaFera, Program Director, Rational User Technologies

AVP

Tuesday

1:00 - 2:00

Europe 4

AVP Knowledge Sharing Roundtable: Learning/Enablement Needs

Knowledge Sharing is a key initiative of the Accelerated Value Program. In this roundtable discussion, we'll exchange ideas for how Rational solution architects and administrators obtain the advanced knowledge necessary to effectively plan, deploy, and maintain their Rational infrastructure. We'll discuss the best sources of online information, explore opportunities for more formal learning, and exchange ideas for other enablement strategies aimed at ensuring that knowledge gained translates into improved stability and performance for your Rational tool environment.

Craig Branham, Curriculum Architect for Enterprise Modernization - Rational User Education




Jim Tykal, IBM Accelerated Value Leader

1957

Tuesday

3:00 - 4:00

Oceanic 8

Jazzing up Rational Customer Service with Rational Team Concert and Rational ClearQuest using Open Services for Lifecycle Collaboration (OSLC)

With a number of disparate systems used to handle the various aspects of customer issues, we had a process of organized chaos that lacked efficiency and was full of communication issues. We needed to implement a new system that closed these gaps, improved efficiency, and customer satisfaction all while utilizing our products and current technology to the best of its abilities. We utilized a combination of Rational ClearQuest (CQ) and Rational Team Concert (RTC) to handle customer escalations, situations, enhancements, and defects. The use of OSLC allowed us to create an integrated solution with RTC work items and CQ records to reduce information duplication and operational costs, foster collaboration between support and development, improve metrics gathering, and simplify the user experience. Rational is sharing our best practices with our customers so they have a better understanding of how we use our own tools and how they can help you get issues resolved.

Christopher Quinones, Software Programmer Manager - IBM Package Developer, CCB, ROCR

RDA-1481

Tuesday

4:15 - 5:15

Swan 9

Strategies for planning and completing a successful CLM upgrade

Rational CLM products are powerful tools and as time goes on, it may be come time to upgrade to the latest version to make use of more features, add in a product offering, or migrate to a different application server. Upgrading and migrating as time goes on can require additional planning for downtime, additional product and version dependencies. Designing and implementing a strategy for success is crucial for a smooth transition. As an example, moving from an older version of Rational CLM products such as 2.0.1.1 to the latest versions require moving through intermediate steps and a thorough understanding of system setup and requirements through the process is critical to success.

Gerald Mitchell, Rational Global Response Team (GRT)
Paul Ellis, Rational Global Response Team (GRT)
Rosa Naranjo, Jazz Jumpstart - CLM Upgrades, OSLC, RRC/RM

RDA-2590

Wednesday

10:00 - 11:00

Swan 9

Common CLM administrator deployment challenges

This session will explore issues and strategies for CLM administrators, and how to avoid some of these problems when planning and enacting deployments, including presentation of some resources to enable administrator success. The presenters will introduce themselves and their roles and duties and speak on common escalations issues for Administrators as seen by Rational client success organizations. There will be a brief overview of resources for administrators. An example of resources for administrators will be demonstrated.
The presenters will then answer questions and take comments.
Gerald Mitchell, Rational Global Response Team (GRT)
Ginny Ghezzo, Rational Client Relations
Craig Chaney, Jazz Server Development

RDA-1856

Wednesday

1:45 - 2:45

Swan 9

Fast-Tracking the Deployment and Management of Multi-Instance Rational Team Concert Implementations and Integrations in a Multi-Network Environment

In this presentation, the audience will see innovative concepts in the areas of architecture, virtualization, and automation to support robust and complex Rational Team Concert environments – developed to reduce deployment overhead and increase ROI..
By leveraging virtual technologies and common best practices have helped in the development of a more modular, standardized implementation approach and architecture for RTC along with supporting services and integrations. This solution looks at an approach to solve the challenges of deploying across disconnected networks, allowing for a lean team of administrators to manage over 60 disparate environments both consistently and predictably. You will see innovative concepts in the areas of architecture, virtualization, and automation to support robust and complex RTC environments – developed in the name of survival.
Stephen Seifert, IBM Accelerated Value Leader
Gray Ross, Raytheon Missile Systems

RCS

Wednesday

3:00 - 4:00

Europe 4

Tips & Tricks for Efficient IBM Online Support – Learn What's Changed & How to Get Your Answers Quickly

IBM has made many updates to its online support tools over the past year. Learn the best practices for utilizing these exciting tooling changes and policy updates. We'll discuss and demo the best ways to work with IBM's online tools, obtain fixes, manage licenses, and engage IBM's support engineers. This session is a "must-see" for all IBM clients – large and small.
Additional bonus: We'll be demoing dramatic design changes planned for later in 2013! See what's coming and provide feedback directly to IBM's web team leadership!

Patrick O'Connor, Communications Strategist, IBM Electronic Support Adoption

RPT-2377

Wednesday

4:00 - 5:00

Swan 10

Delivering Mobile CLM Reporting through RRDI

Are you ready to take your reports on the road? Within the CLM solution, IBM now offers an enterprise level reporting solution called Rational Reporting for Development Intelligence (RRDI). RRDI delivers dashboard style reports in a variety of formats. With the RDDI-compatible mobile extension in IBM Cognos, you can deliver highly interactive and self-contained reports to your mobile users. Managers and executives who require high-level and drill-down reports can make business decisions within their organizations on the go. Our goal is to demonstrate the mobile solution using the Cognos 10 Go! Mobile components. We will discuss the deployment, design, implementation, and user experience of IBM Cognos Active Reports. This report delivers powerful capabilities based on data from the CLM applications that your organization can use to make informed business decisions. Take your CLM reports to the next level and join us for a live demonstration on an Apple iPad.

Ben Silverman, SWAT/Escalation Engineer - RequisitePro/Requirements Composer/Rational Insight
Chris Fleischer, Technical Support Engineer - Collaborative Lifecycle Management (CLM)

RDA-1969

Thursday

9:45 - 10:45

Swan 9

Case Study: Lessons Learned Deploying Rational Products at Telllabs

As IBM moves to a common install technology, a number of challenges and opportunities arise in large enterprise environments. In particular, using the IBM Installation Manager technology to manage large scale deployments in environments with limited user control requires careful planning to complete successfully. This session looks at real world examples that use the Installation Manager to deploy a number of IBM Rational products including Rational Software Architect, Rational Functional Tester, and Rational Team Concert. Learn how one customer used the opportunities to overcome some of the challenges they faced. We will also look at broader lessons learned from these examples, and discuss best practices around the use of Installation Manager in large enterprise environments

Mark Guertin, Software Engineer - Rational Team Concert L3 Development
Christopher Quinones, Software Programmer Manager - IBM Package Developer, Common Component Build


Eric Dirks, Tellabs
Go on, add the session to your InnovateSmartSite.com agenda and be sure you don't miss out!
During August and September, we will be conducting a Customer Orientation Webcast series, geared specifically for our new Green Hat clients, but open for anyone to attend.
We are inviting you to attend our August/Sept Customer Orientation Webcast series, and to help ensure that you get the maximum utilization out of your IBM products.
During this informative 45 minute presentation and Q&A, we'll explain how to:
Obtain the most out of your IBM Support experience. We will walk you through FAQs, tech bulletins, forums and much more.
We will discuss/demo how you can create cases, update existing cases, escalate cases, generate case reports and submit enhancement requests using the IBM Support Website.
we'll also discuss the high level of service you can expect from our existing customer care program.
If you know any people in your organization that are involved in administration or utilization of any Green Hat products, please let them know about this webcast that can be helpful in introducing them to IBM Support.

We look forward to meeting you at our next webcast!

This webcast will take place weekly Aug 15-Sept 30, on a rotating schedule to accommodate all time zones. You need only attend one session at a time convenient for you.
Photo credit:

Winning is Easy! Here's how to play....

1. Visit the IBM Support Portal - http://ibm.com/support - Use your smart phone, tablet or computer.

2. Sign in using your IBM ID
- Don't have an IBM ID? Visit My IBM registration to make one - its easy and free!

3. Take a screen capture of the "Support home" page.
- Make sure we can see your name.
- See below for hints on capturing your screen.

4. Email that image to "socrcs@us.ibm.com" with "IBM Support Portal Game" as the subject.

5.You're almost done! Now visit the Rational Client Support Café to pick out your prize! (See the map to the left)

 

Have an IBM Support question or need help with our game?
Visit the Rational Client Support Café all week - we can help with signing in to the IBM Support Portal, provide demos of IBM's online support tools and answer any support-related question you may have!

---

What is the IBM Support Portal?

The IBM Support Portal is a unified, customizable view of all technical support tools and information for all IBM systems, software, and services.


Why is signing in so important?

Signing in to the IBM Support Portal allows you to better save your product and page settings.
Signing in will allow you to use the IBM Service Request tool. Note: Beginning in June 2012, IBM Software is requesting clients to open and update requests for software technical support using our electronic IBM Service Request (SR) tool. Complete details may be found here: http://ibm.com/support/ece/
Lastly, signing in allows you to easily obtain your product fixes from IBM Fix Central


How do I capture an image of my computer's screen?

Apple iPhone: Briefly hold down the "Power button" and the "Home button" at the same time. Your screen should flash momentarily, and your screenshot should be saved in a new folder under Photos. Find this latest image and paste into email.
Apple Mac OS X: Use "Command-Shift-3" , then paste into email .
Microsoft Windows: Select your "PrintScreen" key, then paste into email.

---

Detailed game rules:

You must be an IBM Innovate attendee to receive a prize.
Every IBM Innovate attendee who enters is eligible for a prize.
Prizes must be claimed in the Rational Support Café during Innovate 2012.
Only one prize per attendee.
Game participants are responsible for declaring their winnings to their organization.
Game participants are responsible for any associated taxes.
Government employees may enter the contest but are ineligible to receive a prize.


---
Did you know there's a way for you to get priority service request handling, as well as weekly reports and notifications and deeper connections to the skilled support engineers you need to help solve those tricky PMRs? Well now you know, and knowing is half the battle! (Ok, I MAY have just given away that I grew up on the GI Joe morning cartoons, I'm sure you won't hold it against me.) Now that you know about this program, what's the other half of the battle? Easy: knowing what it provides and how to get this for yourself!
 
The IBM Software Accelerated Value Program has introduced the Express Level Support option as a comprehensive level of support focused on rapid, high-quality issue resolution for critical IBM Rational (as well as Lotus, IBM Security System, Tivoli) software implementations. This program was specifically developed for small to mid-sized businesses who need a higher level of support but do not need all the features of the larger scale Accelerated Value Program. You can purchase the Express Level option in addition to Standard Software Subscription & Support to provide you with access to an advanced level of assisted support services for specific deployments or business areas throughout North America and Europe.
This program provides you with broad access to standard support, while allowing you to choose the business areas that require more enhanced support services. Of course, it includes product continuation and online support, but also adds a comprehensive set of additional support features that help you toward rapid and complete issue resolution.
Convinced yet? How about some bullet points to really drive home the value you'll see from this program?
Why you need Accelerated Value Program Express Support:
You get a skilled team of product experts (that's us!) -

As an Express Level customer, you will collaborate with specialized support analysts (some of whom have been

highlighted on this very blog

) who have in-depth knowledge of IBM Rational (plus Lotus, IBM Security System, or Tivoli) software in key functional areas. IBM software support analysts provide thorough and targeted knowledge during the resolution of all issues, which improves your understanding of possible challenges and can help prevent future issues.

You're treated to Priority Service Request Handling -
Under the Express Level Support option opening PMRs via Service Request (SR) will ensure the same support analyst maintains ownership of the service request until resolution. This continuity means issues can be resolved more efficiently or escalated when needed.

You'll see exceptional resolution time -
With the Express Level program we've established smaller Support Engineer-to-client ratios which means faster resolution times for your technical issues.

You will gain access to regular problem management reports (PMRs) -
Detailed PMRs include metrics so you can gain a better understanding of the status of your support requests and how they impact your business. By reviewing these reports internally with your team, you will deepen your understanding of your support activity and priorities.

You'll also receive weekly authorized program analysis reports (APARs) -
APARs, client reported defects regarding your software, are delivered to you in a timely way, along with hyperlinks to information on when and how they were resolved. These are available by product and on a subscription basis, so you can track defect resolutions of interest to your organization.

And best of all, you get all this at a fraction of the cost of the full Accelerated Value Program offerings, so as a small to mid-sized business you can reap the advantages of higher level support at an affordable price.

 

For more information:  To learn more about how we can create a customized Accelerated Value Program offering to meet your needs, visit us online at: http://ibm.com/software/support/acceleratedvalue or contact us directly at: software_accelerated_value@us.ibm.com 
Need downloads, documentation, training, or other support resources? Having trouble finding what you need on IBM.com? Looking for help and you just don't know where to go? Fear no more, my loyal readers, this document lists resources for IBM Rational products to assist you with learning the products, getting help, or just getting started:
Just look at the Table of Contents of topics and you'll see how useful this doc really is!
Truly a smörgåsbord of information right at your fingertips.... or, mouse tip... or pointer tip to be even more pedantic. A bevy of information and assistance awaits you!
Of course, this list reflects a small portion of our knowledge base. If your problem or question is not featured here, head on over to the Support Portal to customize your portal experience and navigate to relevant content or perform keyword searches based on your needs. You can also click the developerWorks tab to seek answers, advice, or opinions from other users in the Rational Community.

     

image credit: (cc) Some rights reserved by Croixboy
IBM Electronic Support has been busy producing and posting a series of videos designed to help you gain even more benefits from IBM as it relates to using the Support Portal to find support solutions and information:
IBM Support Portal Overview:

This video provides an overview of the IBM Support Portal, a unified, centralized view of all technical support tools and information for IBM systems, software, and services worldwide. The IBM Support Portal is your gateway to all of your technical support resources.  

Getting started with IBM Support Portal using Quick Start:

The IBM Support Portal is your one stop spot for technical support resources. It gives you a unified, centralized view of all technical support tools and information for all IBM systems, software, and services worldwide. This video demonstrates how to get started with this website.    
Rational Support was very busy at
Innovate 2011 this week
! Lots of great conversations and sessions - Take a look back at this week's blog posts from Notes from Rational Support and our friends at IBM Electronic Support for all the details!            
Of course Innovate wasn't
JUST
for the attendees! If you weren't able to make it out to Orlando this year, you can still reap some fabulous benefits from the conference through our blog posts, but especially through the
IBM Rational Livestream feeds
for the conference! Take some time and check out all the great keynote presentations we recorded and hosted just for you! I think you'll find some fabulously useful information there!    
    
Notes from Rational Support blog articles:
Plus you can find more photos from the conference over at our Innovate 2011 album on the IBM Rational Support Facebook page!
                                             
Of course, our friends over at the

IBM Electronic Support Community

have also been busy at Innovate and posting their blog articles too:
Plus you can find more photos from the IBM Electronic Support team over at

their

Innovate 2011 album on the

IBM Electronic Support

Facebook page!
             
                    
                      




When you contact our support team for help resolving Rational product issues, we often we request additional troubleshooting information from your problem system.  For some products, obtaining this information is easy to do, but often the info or particular files are not that easily located.   On occasion, additional logs are requested based on new information found or it may have simply been missed.    
   
What can we do to make it easier?
For select products, we've enabled an automated data gathering tool called IBM Support Assistant Lite (ISALite for short).  This tool will gather appropriate troubleshooting information for a particular product. This will help reduce the amount of back and forth communications between you and support, and help our support team get to the core of the problem more effectively and efficiently.
                   
Our newest ISALite product additions are:  
                                       
Are you new to ISA or ISALite? Here's some great resources to help you out:
even more information on the IBM Support Assistant or ISALite? Why not check out the ISA support portal page!
                           
Go on, give it a try and let us know what you think!
                           



Jason wrote a most excellent blog post over on his personal blog that you simply MUST read:   
Jason continues to hit it out of the ballpark with his thoughtful and thought-provoking articles on what we are trying to accomplish in these spaces, and provides a unique and refreshing perspective from the usual lead- and revenue-generating slant you get from most articles on social business.    
Please check it out! What do you think?
7007823: This document contains a list of the updates that have been made generally available (GA) for the IBM Rational Application Developer for WebSphere Software version 6.0, 7.0, 7.5, and 8.0 releases, with links to the download documents currently published for these updates. The most recent available update appears at the top of the list.

7019500: This document serves to supplement the installation and upgrade instructions by summarizing the system requirements for IBM System Requirements for Rational Application Developer for WebSphere Software, Version 8.0.x

1207779: The template explained in this technotes extracts all changes made to a Requirement in Requisite Pro®, after a specific attribute has been set to value="xxxxx". This can be useful to see what attributes and requirement text has changed since a requirement was e.g. validated or approved.


1255195: Attempts to launch one of the desktop products of the Rational Software Delivery Platform, such as Rational Software Architect, Rational Application Developer for WebSphere Software, Rational Performance Tester, results in the error "JVM terminated Exit Code = 1" or the javaw.exe process takes 100% of the CPU and hangs.


1260953: This technical explains how to tune Microsoft® Windows® to allow more simultaneous socket connections to be allocated to an application such as IBM® Rational® Performance Tester (RPT).


1269946: This technote addresses import issues that might occur during the installation of the following IBM® Rational® Software Delivery Platform (SDP) products: IBM Rational Software Architect (RSA), Rational Systems Developer (RSD), Rational Software Modeler (RSM), Rational Application Developer (RAD), Rational Functional Tester (RFT), Rational Manual Tester (RMT) and Rational Performance Tester (RPT).


1286215: EJBDeploy fails with "java.lang.IllegalStateException: Unable to acquire application service."


1288832: To successfully start WebSphere® Application Server (WAS) version 6.x in profiling mode, the WAS process needs to launch the piAgent module object. In some cases, operating systems such as Linux® or Microsoft® Windows® cannot locate the module. This technote tells how to resolve messages that display in the Rational Application Developer (RAD) or Rational Software Architect (RSA) console view and the WAS native_stderr.log.


1303233: Why does specifying a Shared Library on an EAR in a WebSphere® Application Server (WAS) v6.x administration (admin) console not work in Rational Application Developer (RAD) v7.x. or v6.x?
  ... to do the same.      
Problem:
Ineffectual meetings. Meetings that take longer than they should. Too many meetings. Meetings that consistently sound like this five minute video... "
The Conference Call
" by David Grady.    
Solution(s):  
Don't go. No, really... hear me out on this. If meetings are ineffectual, then no one will look at you poorly for bowing out. I can assure you, if you think the meeting is ineffectual, your colleagues likely do too. Now, I don't mean "just don't go" (this isn't "Office Space" after all), I mean respectfully decline the invitation noting your inability to attend and make yourself available to the host to discuss why. Don't make excuses, be clear about why you've declined, but choose the right setting for that discussion; a meeting invite decline with comments is not the right venue.
     

Speak up and help drive the meeting focus. Don't let the meeting get bogged down in the minutiae of "solutioning" when discussing a high level problem. Only solution issues when that is the specific purpose of gathering together. If you sense that the meeting is taking a turn for the worse, speak up and refocus the group. If you're becoming annoyed with the spiraling, more than likely the other people on the call are as well.
   

Having too many meetings on your calendar will likely take care of itself if you effectively implement the first two suggestions... divesting yourself from the ineffectual meetings, and more effectively participating in the ones you do attend will magically see your time slots open up to a point where you can easily and effectively manage your meeting AND work time. Imagine that!
     

Only call meetings when it is critical to have all individuals present, or when a quick solution is critical to success. Don't call meetings to 'keep people informed'. Share results, but demand participation from the attendees in the form of calls to action or direct unfettered discussion.
But what about those meetings you HAVE to attend just in case something comes up, or to stay informed about developments and progress on projects or programs? Easy. That is what wikis, discussion forums, blogs, and
RSS feeds
are for; staying informed when it matters!     
Collaboration does not mean scheduling a one hour meeting. Collaboration can be done at any time of the day, regardless of your colleagues' availability. Using internal wikis, blogs, and discussion forums, you can not only collaborate more effectively and have written record of your progress, but you can do so across time zones and geographic boundaries. Using RSS feeds, you can keep an eye on any updates from a single location across communities and functional groups.     
(Ooooooh, here comes the work plug! In the interest of transparency, yes, I work for IBM, and yes IBM owns Lotus. That said, I honestly -do- think the tooling I am about to discuss is effective and worthwhile, and I don't say that about much!)
Using
Lotus Connections
, you can build communities to support collaboration and reduce the number of "essential" meetings you attend. Because Lotus Connections has wiki, blogging, discussion, bookmarks, file storage, and many other capabilities, the online collaboration can take place at your discretion. Priority management can now be more effectively accomplished as you no longer need to balance those silly meetings with getting actual work done. And because Connections is built with RSS features, you can set up your feeds in the tool of your choice to stay up to date with all the items YOU care about and participate on your own terms.     
While I use Lotus Connections for a wealth of reasons in IBM, I find the most beneficial part of it all is the RSS capabilities. The RSS feeds I watch for the various communities I participate in allow me to quickly glance at updates and determine if the information is something I need to focus on now, if it can wait, or if I need to pay attention to it at all. Information triage, as it were, in milliseconds. This has truly been the single most effective tool to combat information overload I have used to date.    
So, now that you've divested your self from those ineffectual meetings... are driving the meetings you do attend with a new vigor and granular focus based on specific agenda items posted to your wiki (and updated later with details of the discussions)... and are globally collaborating with colleagues across time zones, what more can you do to reduce meetings and influence people? The answer: Work on your meeting etiquette.    
Here are a few tips I've picked up along the way...  and I'll say right up front, I have broken every single one of these at one time or another, so don't think I am throwing stones in a glass house here:
Mute. Use it. As a participant, use it immediately after you dial in. Stay on mute unless you are speaking. When you're done speaking, go back on mute. As a host, use "mute all" and use it often. There really is nothing worse than a great meeting being derailed or sidetracked by an accidental un-muted interruption.
     
For larger meetings/conference calls, turn off the dial-in beep notifications when callers join or hangup. These beeps are the downfall of most every conference call. A late party will invariably interrupt the speaker (who likely has already started late waiting for people to join) resulting in a five to ten minute loss of productivity over the start of the meeting.
     
Get to the meeting on time. Seriously. Showing up late is disrespectful to everyone else on the call who arrived on time. When you show up late, you've wasted their time. Once or twice are forgivable, but when it happens consistently, those three or four minutes start adding up quickly. Imagine if everyone showed up on time, a meeting could start when scheduled, and END when scheduled, or gasp, maybe even early! Show respect for everyone else, show up on time.
    
Know your audience. When speaking, whether hosting a call or just talking during someone else's meeting, know when it is ok to joke around and when you need to stay focused on the task/topic at hand. There is a fine line between joking around but staying professional (call it casual professionalism) and wasting time joking when there are better things to discuss. Don't make a long meeting longer by joking around. Laugh, and move on; we all have better places to be and better things we could be doing.
      

Don't multi-task. Actually this could have gone above as well as an indicator of an inefficient meeting: are you multitasking during it? Then you can probably divest yourself from it. If a meeting doesn't require your full attention, it is a meeting you shouldn't be attending. Conversely, any meeting you attend should be given your full attention, and by virtue, your participation as well. 
But don't take my word for it all... check out "
The 22 minute meeting
" a six minute iGNiTe video presentation by Nicole Steinbok. Here's the
link to the instructional poster
too. Nicole makes some stellar points via some very amusing fashions.     
I truly hope this has given you some good tips, tricks, or tools to use to make your day to day job more effective and efficient. If for nothing else, I hope it gave you pause to think about what you can do as an individual to help make sure your meetings are run as crisp and concisely as possible, with few distractions, clear goals, and shorter run times. After all, if you can make a small difference, imagine what we can accomplish if we ALL make those small differences....     
image credit: (cc) flickr user Ha-Wee
Get on the KCS train! We've run the numbers, reviewed the data, and found the top support documents from last month. These are the docs which were most commonly reused over the course of our TSEs assisting with calls.  
With our KCS (Knowledge centered support) ideals in mind, our reuse data tells us these docs should be of great benefit to you all.... We hope highlighting this content here will help you as well, and maybe even save you some time in resolving issues or finding the right answers...        
image credit: flickr user Mike Miley
   

This week, we asked Rational Support IBMers what tip or trick they'd like to share...  below you'll find some great advice about global collaboration, using Lotus Notes and associate applications more effectively, and information on making Support Portal more effective for YOU!      
First up is
Wendy Page
, an RCS Software Advisory Team manager, with some recommendations for collaborating with global teams. Wendy notes:
"When working with remote colleagues, especially in foreign labs, I take a couple of minutes to ask them about something in their locale before beginning a work conversation. 
For instance, when I next talk to my CDL development team, I will ask them about their New Year's  Holiday, whether they traveled to see family, what traditions they cele
brated. Sometimes I ask about the weather, especially if I know that a team may be battling extremely cold weather (Europe), or ask if my colleague has family near flooding in Brazil. This helps me understand the context under which the team is working, extra strains in their work day that I may not be aware of. It also builds a sense of connection with our remote teammates and labs."
    
Paula Cox, a Rational Client Programs manager, has some great tips for using tables in Lotus Notes: 
 In Lotus Notes (perhaps we can have a thread on JUST Notes tips)...two things have made everything easier.

When you have a table in a Notes document (email, teamroom document) you can move a row up or down in the table. To do this, highlight just that row, and press CTRL + Up arrow (or CTRL down arrow) to move that row up (or down)
 

To get a table into a Notes document that you edit (not a image), you can:
a) copy the cells from a spreadsheet
b) in Notes choose Edit -> Paste Special ->Rich Text
If you -just- paste, you'll get a screen image, not an editable table.
  
Hope it has helped as much as it has helped me!

   
Debra Johnson, another Rational Client Programs manager, has even more advice surrounding Lotus Notes:
 One of the things in Lotus Notes Teamrooms, email, databases etc., that Paula Cox (thanks Paula- she is our Lotus Notes guru) taught our team was to use the 'shift' plus the 'minus' key to minimize the open documents. This helps if you need to find a category or event from the list. To use this function, click in the results, then press the 'shift' and 'minus' keys; it will collapse everything in that window to the highest level.
 
Lastly, our eSupport guru Pat O'Connor gives us some simple but highly effective tips on using the Support Portal: 
For the IBM Support Portal: 

Customize your experience - this is YOUR IBM Support Portal, so first select the products that you are interested in - you can always change them later.  This will help you find your answers quicker and easier - your navigation and searches will be scoped to only the products you have active on your page!
  

SIGN IN - Very, very important! Once you are in the IBM Support Portal, there is light blue box in the upper right corner: "Sign in to access your authorized content and to customize your pages."  Signing in will save your customization on the IBM site, so that deleting your browser's cookies or changing computers doesn't result in you having to re-customize your IBM Support Portal pages every time you arrive at YOUR IBM.com site!
     
So, there you have some great tips and tricks from the people who work with these tools, sites, and distributed teams every day... do YOU have any tips to share? Anything that you find makes your life a little easier or efficient? Work related or otherwise, we're all ears and eager to learn new ways to improve!
   
image credit: (cc) the incomparable flickr user AndyP UK
  . 


Rational VoiCE India 2011
will be held on Wednesday, February 22, 2011 at the
Leela Place
Hotel. 
To
register
and see a complete agenda,
go here>
Rational World Wide VoiCE Events
-
VoiCE Bangalore, India
To whet your appetite, here's a quick list of the tracks...
Architecture Management, Rational Software Architect and Rational Rhapsody

Enterprise Modernization, Host Access Client Package (HACP) and Host Access Transformation Services (HATS)

Rational Quality Management Solutions
Rational Requirements Definition and Management Solutions, DOORS and Rational Requirements Composer

Rational ClearCase/ClearQuest
Rational Synergy and Change
Jazz Collaborative Lifecycle Management and Rational Team Concert

Project, Product & Portfolio Management Solutions: Rational FocalPoint & Rational Insight
Want more info? Check out the more detailed
session abstracts for these VoiCE tracks
to be presented in Bangalore on February 22nd, 2011 (Additional information is available on the Private VoiCE community for those who have registered for this event). See instructions on this page for
joining the VoiCE Community
. 
If you would like more information about these VoiCE events, please contact the VoiCE team at voiceibm@us.ibm.com
Memo to IBM Rational Clients about upcoming changes to our remote Technical Software Support:


Currently, when calling for technical support on a limited set of Rational products, U.S. and Canadian clients experience live call transfers to our technical support teams.

Effective January 12, 2011,
remote technical software support for all IBM Rational products for these clients will be provided exclusively in call-back mode. You can expect a more consistent support experience, improved skill-based routing, and will gain flexibility in managing your time when interacting with our support team.
You will still be able to open support requests electronically via our Web-based
Service Request (SR) tool
. This option allows you to provide very detailed information about your issue and environment with the same response times you will experience via the call-back model above. Additionally, the award-winning
IBM Support Portal
allows you to streamline it to meet your specific product information needs and ensures the resources you require are always at your fingertips. If you haven't visited the Support area of our website recently, we invite you to take a fresh look at:
http://www.ibm.com/support/entry/portal
More information on this change can be found in the
IBM Rational Support communication here
.
All of us in the Rational Client Support organization are here to help you achieve maximum benefit from your investment in IBM software and support services and look forward to assisting with your software support needs.
.
Today we are excited to spotlight Sean Logue. As the Business Intelligence manager for RCS, Sean has his hands directly in guiding the organization's ability to adjust and adapt to the changes in Rational Client Support's business space. But don't think for a moment that just makes him a boring metrics guy, as you'll see from his interview below Sean has a diverse and telling list of people whom he admires and even some impressive writing talents! But don't stop there, checkout some of our
previous interviews
too! 

Tell us a little about yourself: who are you, what is your role in Rational Client Support?
I manage the Business Intelligence team for WW Rational Support.  We provide the metrics and analysis that is used to help make intelligent business decisions for the area.
How long have you been working for IBM and Rational?
I started with IBM right out of college back in 1989.  So, I've been working here over twenty years.  I moved to Rational about 2 ½ years ago from Tivoli, another Software Group brand.
Have you had any other roles in Rational?
No, but I've managed pretty much everything over in Tivoli.  Software Development, System Verification Test, Globalization, Information Development, Performance Test.  Basically anything that has anything to do with software.  I've also been a team lead, project manager, and technical writer.  But, I've never flown a helicopter, so there are still a few opportunities left.
Describe a normal day for you.
I've stopped trying to plan my day in the morning before it starts. When I try to do that, I'm invariably disappointed.  One of the basic truths of a first line manager's job is that it is extremely reactive. Each day is defined by that urgent phone call that came in at 9:00, or the concerns raised in a 1x1, or that sametime from the VP.  The really great thing about this, though, is that every day is different, so they don't all just fade into a sea of monotony.
What project are you the most proud of?
Last year I was proud of our dashboard, because it really went a long way toward giving a clear, high-level picture of the state of the organization. That made it valuable to the executives, but wasn't as valuable to first and second-line managers.  This year I'm extremely proud of the scorecard, because it brings the same, clear picture, but can be zoomed into whatever role you are in.  So, it is useful for TSEs, first-lines, second-lines, and, yes, even executives.

Do you have an "on the job" hero? If you could "follow" anyone for 24 hours, who would it be?
I don't really want to follow anyone, as that might get me arrested.  I don't have a single hero, but I can say there are characteristics of people that I truly admire.  For example,
Dale Hobill
has tremendous KT skills, and can reduce any problem to rubble in mere minutes using a carefully placed SA.  Johnny Scarborough is one of the most genuinely kind people I've ever met.  And
Kelly Smith
is the only one in the area unique enough to get all of my jokes on the first try.

Are you a gadget person? What type of gadgets do you use?
Oh, yes.  I'm typically an early adopter, too, though I'm trying to hold back and buy version 2 from now on because it is cheaper and less stressful.  I love my iPhone 4, and really don't know what I did without it. I'll never buy a car without a good GPS system.  I have so much remote control equipment that I'm a certified installer.  I really like AV equipment in general, and I love the trend to tie them all into a network.
Any new technologies that you think are about to break into the big time?
I've been very surprised at how quickly we are moving away from physical media.  It is very clear to me that movies, television, music – even books -- are now easier to handle if they exist out on a cloud, and not in real life.  I'm a big book and DVD collector, but even I can see that they aren't going to be around much longer.
How do you grow your technical skills?
I surround myself with experts, ask lots of questions, and, most importantly, I listen carefully and ask follow-up questions to make sure I truly understand.

How do you prefer to find answers to your questions?
Google.  What we did before this is a mystery.

How are you using social networking today?
I'm an active participant on Facebook, but I use it mostly for friends and family rather than work.  It is amazing how it can be used to create and maintain connections to so many people,
In your spare time, if you have any, what hobbies or activities interest you?
Here's something very few people know about me. I'm a top 500 Amazon reviewer.  (I used to be top 250 but I haven't written enough reviews lately so my rank went down a bit.)  I have written hundreds of reviews.  I do it to keep my writing skills up.  My first job at IBM was as a technical writer, and I did that for seven years before moving on to other things.  Writing is still one of my passions.
.
This week we have the pleasure of spotlighting Annie Cheng. Annie is a Software Service Analyst for RCS specific to the XL C++ and Fortran Compilers space and has some great insights to share about debuggers and what she sees as vital skills to success. Plus, don't miss some of her favourite websites as well; you may find them quite useful and enlightening in your own space! And, of course, check out our
previous interviews
too!
Tell us a little about yourself: who are you, what is your role in Rational Client Support?
I am a Software Service Analyst for IBM Rational XL C/C++ and Fortran Compilers Support team located in Toronto, Canada. Our team help clients around the world to resolve complex compilation technology problems ranging from language standards, coding problems, compiler defects, linking, debugging, parallelism, optimization to questions and best practices on various platforms such as AIX, Linux, BlueGene and z/OS. We collaborate with clients and various system components across IBM to get to the root cause and solution. We also contribute in product release life cycle, product features, testing, documentation and process improvements.
Before joining IBM Canada, I worked in Silicon Valley as a developer on emerging mobile technologies after my graduate school study. I currently live in Vancouver, Canada with my husband and 4-year-old daughter.  
How long have you been working for IBM and Rational?
I joined the IBM Rational Compiler team in Toronto in November, 2005.  
Describe a normal day for you.
I live on the West Coast, my teams are mostly on the East Coast and my clients are worldwide. To get the most overlap, I start early.  The morning is usually packed with meetings and discussions with clients and development teams all around the world for problem analysis, brainstorming, collaboration and issue tracking. After a late lunch, I turn to individual investigation and a lot of the heavy work such as emails, mining data, gathering information for knowledge sharing, etc. I also check emails at night sometimes.
What is your favorite part of working for Rational Client Support?
Overseeing our clients to succeed and realize their technical investment from using our products is my favorite part. Understanding client's pain points built my knowledge about their diverse industries. The complex nature of our client's problems makes everyday challenging and fulfilling. Working with a global team with incredible talent is also very rewarding.
What inspires you in your work?
The problems we face everyday and the people around  us. I am learning something new everyday.

What are you passionate about?
I am passionate about helping clients to succeed and realize their technical investments.
In your spare time, if you have any, what hobbies or activities interest you?
I love running. In summer, I run outside in the neighborhood or in the parks; and in the winter, on the treadmill. I participate in local fund-raising running events. I also enjoy hiking and skiing in the mountains.   
What type of gadgets do you use?
I am not a gadget person. My cell phone is 8 years old! But I love Amazon Kindle. When we moved from Toronto to Vancouver, we donated a lot of books. I now keep many titles and PDF files in the Kindle. My home is a lot cleaner now! No more half opened books scattered around and the space for the bookcases was replaced with a treadmill which I also love so much!
When did you first become interested in technology?
Maybe at 6 years old, when my 12-year-old brother was building a model ship with remote control circuit boards from scratch. I helped by passing him the tube-like transistors (It was more than 20 years ago and those things are still very bulky!). I sorted them by shapes and colors. I was scorched by the welder and I still have a scar on my wrist. But it was so cool to see the little ship sail in the pond with the remote control later!
What tools / skills have you acquired that you feel are vital to your success in this field?
Problem solving, thinking out of the box and maintaining a high level of curiosity are important in technical fields. However, communication, interpersonal skills, business skills (aka, soft skills) are the ones that make the difference in the long run.  
What is on your nightstand with regard to reading?
In my Kindle, I am currently reading "Delivering Happiness" by Zappos's CEO Tony Hsieh. Tony has given some interesting insights about exceptional customer service.
What are you doing to make the planet smarter?
I work from home and do not commute.

How are you using social networking today?
I use Facebook to connect with friends, families and colleagues.  I use LinkedIn to connect with colleagues and clients and share product and support news. I also contribute to our
C/C++ Cafe blogs
for proactive support and knowledge sharing with clients. I am starting to use Twitter to follow interesting people that I could learn from.
What are some of your favorite websites/feeds/twitter accounts to follow?
There are too many to name. I found a lot of the IBM Lotus Connections blogs interesting! Among them are
C/C++ Cafe
and Notes from Rational Support, of course. And outside of work, I like watching minimalist chef Mark Bitman's cooking videos on NYTimes, and reading on marketing guru Seth Godin's blogs.
Any other fun tidbits of information about you, your job, or RCS that you'd like to share?
Many people may not know that the C/C++ compiler for AIX also ships a GUI debugger called IBM Debugger for AIX. It's a great tool for your debugging needs! And with Rational Developer for Power, it combines the whole edit-compile-debug experience together!
Also, I work remotely, so I don't get to see many of my colleagues face-to-face, so don't be afraid to call and don't be surprised if I call you to catch up!
.
Ah, Friday at last! As you've come to expect, our latest interview is below; this will have to last you for two weeks though, as we will be taking a break next week for the U.S. Thanksgiving holiday (during which your humble authors/editors will be out of the office and likely up to our ears in house projects, and stuffed to the gills with turkey, gravy, cranberry sauce, and dressing, not to mention the pies).
But what luck luck we have! Today we are honoured to feature Danny Mace, our Director of Rational Client Support Strategy and Business Programs. As a new addition to the RCS family, Danny has been busy getting up to speed with the various teams and business challenges. Of course I doubt it will take him long at all, as he isn't exactly a newcomer to IBM as you'll discover in his interview. If you find yourself in need of more interviews next week, take some time and look back on
all our prior interviews this year
, because as Danny notes below, the people of RCS are indeed exceptional!

Tell us a little about yourself: who are you, what is your role in Rational Client Support?
Director of Rational Client Support Strategy and Business Programs.  I have a wide range of projects from WW Client Programs, AVP, Support Planning, Support Business Intelligence, and Tools.

How long have you been working for IBM and Rational?
20 years at IBM, but only 3 with Rational.  
Have you had any other roles in Rational?
Yes.  I joined Rational as a 2nd line development manager in the Enterprise Modernization space.  After that, I worked as a Technical Assistant to Hayden Lindsey who is the VP of EM, ADC, and EA Development in Rational.

What are you currently working on?
Getting on board in RCS
Describe a normal day for you.
My normal day is a full day meetings while worried about how to answer all the email!    While this can seem boring, I love interacting with teams in person and on the phone.  I would be happy to ban email and Instant messaging!
Are you a gadget person? What type of gadgets do you use?
Serious gadget person.  If it plugs in, I usually want one
  I would have to credit my iPhone as the best gadget of all time for me.  I use it throughout the day and night
What is your favorite part of working for Rational Client Support?
I'm still learning the parts of RCS, but clearly the people are joy to work with and exceptionally talented!

What are you passionate about?
My passions are driving positive change in an organization, and working with my team to make them successful.   I get frustrated when my time is taken up by daily operations, and I work hard to make time for setting future directions and strategies.  
In your spare time, if you have any, what hobbies or activities interest you?
My 'non-work' passion is my family.  We enjoy each other through active events,  occasional travel, and quiet evenings at home.
Have you worked on any projects that you feel were exceptionally exciting for you?
I've always been attracted to startup projects and teams.  I love helping IBM start a new business or product and especially creating a new team from scratch.
What is on your nightstand with regard to reading?
I have Scientific American, Discover, and Mac Life on my night stand.  Yes, I am a technology geek
What is your favorite technology that fizzled or failed to live up to the hype?
I was sure IBM was going to conquer the personal computer world with the Power PC and a new operating system we called Workplace/OS.   10 years ago, we had the technology to run Mac, Windows, and OS/2 all on the same platform at the same time.  After a series of challenges,  the Power PC platform succeeded while the Workplace/OS operating system was shelved.  The combined product was never release to the world..   In the end, Microsoft and Intel had their heyday
Any new technologies that you think are about to break into the big time?
Mobile computing is in its infancy, and I think it will be a serious investment for software developers including Rational in the future.  I think we are going to see more than 50% of the current desktop computer market disappear in favor of a mobile computing platform (like the iPhone).

How do you grow your technical skills?
As an executive, my technical skills have drastically faded since leaving the technical ranks.  I learn best in a hands on environment, but my current role doesn't allow me the time for hands on activities.  As a substitute, I get my technical knowledge by talking and learning from experts during meetings and 1-1's.  I just have to ask a lot of questions!
.
IBMElectronicSupport
explains some of the more common terms and acronyms used in the IBM Support infrastructure.
This week we spotlight another "behind the scenes" guy: Mike McCawley. Mike, in addition to being a 'wicked smaht guy', also has a propensity for verbosity as you'll find in his interview below (and a trait shared by your humble editor at times). But don't be scared by all the words, Mike has some outstanding insights and advice to share, and he has even provided a multitude of links to help! So read on and discover what Mike really thinks about gadgets, search, social media, and so much more!
Tell us a little about yourself: who are you, what is your role in Rational Client Support?
Hi, I'm Mike McCawley (yes,
Beth McCawley's
husband, you met her a few weeks ago) and I'm an IT Architect for eSupport applications.  I work on IT projects that IBM Clients use to get help, answer questions, and communicate with IBM engineers, once they own IBM stuff.
My official title, however, is Wicked Smaht Guy.  This was hung on me by my former manager
Kelly Smith
(thank you very much) and she put it on my business cards.  No, this is not
your father's IBM
.

How long have you been working for IBM and Rational?
Since 2003 / 2002 respectively.
Have you had any other roles in Rational?
I was the manager of the Downloads and Upgrades department, and of the telephony systems for the Rational Support worldwide organization.
What are you currently working on?
IBM Search systems.  I mean the big beastly Search applications that everyone uses at the
Masthead of IBM.com
, the one within the
IBM Electronic Support Portal
, and a variety of special purpose search applications we use internally.  Additionally, I consult for the content management guys (who write all those Technotes and so forth) regarding Search Engine Optimization.
Describe a normal day for you.
First, I wake up and ask Beth if I'm the "early" or "late" IBMer parent.  Since we are a two-IBMer marriage, we need to figure out how we stagger our schedules to care both for our agendas and our son.
Four days a week I commute the grueling 4.1 miles to the
Littleton MA
office, through one traffic light and beautiful New England scenery.  Sometimes on a bike.  One day a week I commute twenty feet to my home office.
My job is mostly bringing ideas together to solve a practical technical problem.  I work on a few teams that have people from all over the planet.  For instance, if I'm talking about Enterprise Search, my direct working team has IBMers from
Haifa
, 
Moscow
,
Paris
,
Toronto
,
Chicago
,
Boulder
,
Poughkeepsie
, and
Rochester MN
.  Scheduling meeting times is a chore!
I read email, arrange my schedule of meetings, get some fresh single-origin organic coffee, and get on the phone, which is still the primary collaboration tool.  10:30am every day is
scrum
, and we protect that time and always go, except when we don't.  When I get a block of a couple of hours in a row, I open up my
Thinkpad W500
and use
Rational Team Concert
, find a couple of tasks on my backlog, and start writing code in
Rational Application Developer
.  If I don't find a lot of contiguous time, I work on conceptual plans for the next release or some new project vision, using
Lotus Symphony
.
I work until I run out of time, then I commute home, sometimes with a stop at the
farm
for fresh groceries, and plan dinner.  We eat as a family every night and don't talk shop.  Often one or both of us needs to cover an early or late meeting with IBMers in Europe or Asia, so we are pretty tightly scheduled.
What project are you the most proud of?
Well, this is hard.  I've had the opportunity to do some really cool, and some really useful, and sometimes even stuff that is both cool and useful.  I'm actually rather proud of something that was really simple, a robot (called Marvin <grin /> ) that would move files from one place to another within IBM, with the twist that the files were very sensitive (client support data) and everything had to be secure, encrypted, highly available, and bomb-proof.  I built it very quickly using old technology (lftp, Perl) and it was expected to only run for a few weeks, but it had a two year run in production with a perfect track record.  It never complained about aching diodes.  Not once.
Do you have an "on the job" hero? If you could "follow" anyone for 24 hours, who would it be?
Well, absolutely, but it's so hard to choose.  My position in IBM puts me in daily contact with some of the world's best and brightest people.  Dare I name names and risk giving someone a big head?  OK, I will,
Matt Cutts
at Google.
Are you a gadget person? What type of gadgets do you use?
"Gadgets" is so old skool.  There is only one gadget: the Smartphone.  I use an iPhone, myself.  We don't talk about gadgets anymore, we talk about apps.  (Can you tell I work in Software Development?)  Have you seen
PayPal's iPhone check cashing
?   
What's the coolest piece of tech news you've heard lately?
What's up with a 7" tablet and why does everyone need to make one?  You got a 4" phone, and a "page-sized" tablet, why on earth do we need something in the middle?  Cool?  Not so sure, but a whole lot of folks seem to be betting they will be.
What is your favorite part of working for Rational Client Support?
Oh, now this is gonna be the part of this interview that raises eyebrows.  And it's not just a Rational statement, but an IBM statement.  
I love the peoples.  Everyone says "the people" but I do mean "peoples," as in diversity.  Here, in IBM Rational, I am surrounded by folks of every possible physical, ethnic, sexually-oriented, religious, national, economic, political, tattooed, and yes even blue-suited description you can imagine.  (Some  executives have tattoos and some engineers wear suits - whatever.)  None of those labels matter here. The only thing that matters, once an IBMer walks in the building, is what they got in their heads, how they can contribute to solving a client's problem and making the planet a little smarter.  I really mean it, the way we all inter-operate, work together, respect each other is, in my mind, a model of how the rest of the world should work.  I'm surrounded by the best people, and people at their best.  Sounds like a commercial, but it's real.  Almost unreal.  This is a very special place.

What inspires you in your work? What are you passionate about?
Oh, Search.  I mean, the next kind of search engines, the linguistically aware ones.  There is a problem with search as you know it now, and that is: you are a human and you need to ask a computer to find stuff for you.  You, the human, need to understand something about computers to be successful.  You need to know the right words to type into that little box.  Authors need to know how to classify and publish data so it will be found.  I want to reverse that.  I want to teach computers how humans work.  I want authors to do what they do, I want searchers to ask in plain language, and the machines have enough intelligence to understand not only what authors and searchers are saying, but what they mean, and connect the two.  
Ultimately I want computers to know what you meant to say, not just what you said. Then give you what you need, not just what you asked for. Fortunately, we are very likely to see this happen, perhaps very soon, and I'm proud and pleased to be working on these technologies every day.
In your spare time, if you have any, what hobbies or activities interest you?
Well, my spare time profile has changed dramatically now that we're parents.  However, in addition to being a professional nerd, I am a somewhat accomplished scuba diver, a private pilot, and a pretty good cyclist, however not so good as my wife.  At one point I've had seven salt-water reef aquariums.  I cook with passion using whatever ingredients show up from our CSA farm membership.  I play drums, guitar, and now bass with more enthusiasm than talent.  But not so much of that now; mostly I practice at being a good father.
When did you first become interested in computers?
Oh, interested ... around 1982 when I got my Commodore 64.  When I went through college (the first time) at Penn State, I had joined a research team in the Physics department (electron optics and high vacuum) and was infected with a passion for computers.  Ah, those were the days - late nights debugging FORTRAN with my punch cards spread out all over the floor .... When I got a
PC/AT model 5170
in 1986, it very literally changed my life.  I fell in love with my test equipment and stopped caring so much about the science I was exploring.  I changed careers and never regretted it.
What tools / skills have you acquired that you feel are vital to your success in this field?
The ability to focus on something for hours/days at a time.  Seriously, IT is about problem solving; and it's a deadline oriented business.  As phenomenal as IBM is regarding work-life balance (and I mean it), there will be deadlines and promises you gotta keep.  So, sometimes you grab a problem and don't let go until it's solved, however long it takes. Sometimes you do it because a client has a severity one issue, or sometimes because you simply can't move on until you have closure.  To steal a line from
another colleague
, we reward
RESULTS
, not effort.
What message would you give to someone just starting out in the IT industry?
Learn another language, and let me suggest Chinese.  The importance of this cannot be overstated.  The planet is shrinking, and all this business of shoveling bits around is fundamentally about empowering people to do their thing.  Always remember - science is science, but technology is a humanity, and if humans don't benefit, you're wasting your time.
What specifically drew your interest to become involved in the IT Architect field specifically?
Well, I finally found the career that best suits a "jack of all trades" such as myself.  I am not the world's foremost authority on anything, despite trying, but I can command a 'B' average in a whole lot of different things.  This is fundamental to good Architecture - you need to know something about everything, not everything about something.  When I do need that deep skill, I reach out to my team - I can find an expert on any given topic in seconds via
Sametime
.

What is on your nightstand with regard to reading?
A stack of stuff.  I mix up a bag of science fiction / fantasy (currently reading Patricia Briggs "Mercy" series) with self help (James Martin's "The Jesuit Guide to Almost Everything") and classics (Hemmingway's "For Whom the Bell Tolls"  -- again).
What has been your biggest surprise you have witnessed in the technology industry?
The Prell bottle.  No question.
What, you ask, about MRIs, the Jarvic heart, the polio vaccine?  Lemme ask you: if you drop an MRI machine down a flight of stairs, can you still use it?  OK, Mel Brooks aside, I'm still simply stunned that film photography died so suddenly.  I mean, I've got a great digital camera setup (I'm still a Nikon partisan) but film is art.  Now, E-6 is dead, dead, dead.  No one has enough business to keep the developer chemicals fresh.  When
Kodak stopped production of Kodachrome
, Paul Simon and I cried all night.  
Is there any technology that you think should get more respect and adoption but does not?
What does it take to get Linux on desktops?  It's good enough.  For anything.  Really.
What is your favorite technology that fizzled or failed to live up to the hype?
Segues.  Firewire.  SCSI.
Any new technologies that you think are about to break into the big time?
Within a couple of years, every telephone will have bidirectional video.  I'm not certain I'm ready for this.  I mean, do I really want to see who's calling me?  Will telemarketers now have to hire photogenic operators?  Do I want them to see me?  How do you turn your camera off socially?  (No, honey, I'm not at the pub.  My camera must be hosed again.)  Will there be a mass market for software that alters your appearance with real-time CGI?  What will my avatar be?  If I'm not seeing the real you, what's the point?  Makes my head hurt.
What future technology would make your life easier?
Professionally: 
Really good machine translation, or a cheap real-time translating machine.  (er, app for your smartphone - gadgets are so old skool.)  I mean, I want
Douglas Adams' babel fish
.  And I expect he had it right (may he rest in peace), that something like that could be the greatest source of peace and prosperity in the history of the Universe.   Imagine if we didn't misunderstand each other so much?
Personally: 
Putting technology in its place. I want things to take the drudge out of life.  Eliminate the repetitive, moronic, soul-destroying tasks, and generally let me focus on activities of value.  But, I have to say, I lead a rather privileged life already and I'm thankful for it.  I'd rather that inventors use their brains figuring out cheap ways to purify drinking water, or grow food with less fertilizers, or get from point 'A' to point 'B' without using so much fossil fuel.  I don't need a new gadget, thank you very much.  
What are you doing to make the planet smarter?
I used to teach people how to work with computers.  Now, I teach computers how to work with people.
How do you grow your technical skills?
My manager supports my addiction to O'Reilly Press ("
Dojo, The Definitive Guide
" is on my desk now.) and I take on-line classes at the
University of Massachusetts
.  Additionally, I complete a few IBM Global Campus training modules every year, but mostly, I get involved in a project where I don't know all the answers, and I gotta figure it out on the job.
How do you prefer to find answers to your questions?
Oh, need I say it?  Even a dude like me, who works on Search for a living, still uses Google routinely, but... additionally, I very frequently use my technology communities.  Much of my work is confidential, so I cannot use what you commonly call social media, but we have team-based equivalents inside IBM and I can use them to connect with experts on practically any subject.
Are you a blogger in the blogosphere? ... Are you a YouTuber? ...Are you an Author? .... Do you Tweet? ...
I was.  I would like to be, but you know, not so much anymore.  First off, it was a time suck, and my spare time is at a premium.  Second, as I was following along this curve, I decided the social media things (Facebook, Twitter, etc) were filling up with noise.  The value of the whole thing seems to be declining now, since the signal to noise ratio is decreasing.  I don't need to know what breakfast cereal you just discovered, thanks.  I am interested in really only a small amount of this stuff, like the fact
Ubuntu decided to pick a different default UI
in the next release.  I need some sort of way to filter all of the social noise out, so I can only see the stuff going on in my digital neighborhood I am interested in, without requiring me to slog through the useless (gratuitous, salacious, inflammatory) other stuff.  Yeah, yeah, social media is wet and messy just like real life.  Great, there is just so much of it, is my point.  I expect this will work itself out presently - I know I'm not the only one who feels like this.
Oh, wait, last point:  grammar matters, people.  (Or, maybe that's
my
problem.)
What publications / websites do you read / visit?
Wired.  Freshmeat.  Slashdot.  VeloNews.  Bon Appitite.  The Onion.  Wine Spectator.
.
Wanted to let you know that this weekend, we'll be performing some critical maintenance on our systems, and as such, our technical support content will be unavailable for a period of time
between 9:00 pm ET November 6 2010 and 7:00 am ET November 7 2010.
What you can expect:
The IBM Support Portal will be operational, and Site Availability and News portlet will contain information on the outage
Search will provide results; but links will not reach content

Our apologies for the temporary inconvenience. You can use the time to
change the batteries in your smoke detectors
.
Photo credit: (cc) flickr user oskay
This week we bring the spotlight to Sabrina Hippert / Wimsatt. Don't let both her names fool you, Sabrina really is just one person providing all that Accelerated Value support along with the rest of her team in RCS. You may THINK she is two people, though, as she seems to have her hands in a number of projects in addition to her role in AVP. I'm not sure where she even finds the time to travel, but she does! And while you're spending the time here, don't forget to see
our previous interviews
with our other busy peeps in RCS!
Tell us a little about yourself: who are you, what is your role in Rational Client Support?
My name appears as both Sabrina Wimsatt and Sabrina Hippert. I am one of the Accelerated Value Leaders in Rational Client Support.

How long have you been working for IBM and Rational?
I have been with Rational since April of 2000. I started in Modeling support as a TSE for Rose, XDE, RSA, and RMC, went to a Staff TSE, team lead and then come to AVP about 2 1/2 years ago.
What are you currently working on?
I am currently focused primarily in the Requirement Management (RM) space, but I also assist in modeling and RMC. I am working with a particular client on helping them implement a short term (RM) solution.
Describe a normal day for you.
There is no normal day for me, they vary. I am generally on the phone in meetings with my clients, development, DPP /beta team, or support. 
Are you a gadget person? What type of gadgets do you use?  
Not really, but I can't live without my cell phone. I use it all the time and it helps me stay connected to what is going on.
What is your favorite part of working for Rational Client Support?
I love working with all the different teams in support and actually talking to them face to face.
What are you passionate about?
I am passionate about keeping my clients happy, being close to my family/friends and I love to bake.
What tip or trick would you like to share with the class?
It is very important to network with people both in Rational and outside, don't be afraid to reach out to them and ask for help or ask if you can help them.
How do you define success?
Success means that I don't compromise my integrity, working with people who need my help, having time to spend with my family so an equal work life balance, providing value to others, meeting my commitments, and being happy with where I am today.
In your spare time, if you have any, what hobbies or activities interest you?
I enjoy traveling, I just got back from Aruba in September and that was such a beautiful island with so many nice people. I enjoy going antiquing, collecting vintage costume jewelry. I also love to bake, and play Texas Holdem poker with my husband.
Have you worked on any projects that you feel were exceptionally exciting for you?
I have been excited about a few projects (audit / internal tooling training) and also teaching client management modules. I enjoy teaching since it allows me to share my experiences, get to know people. And also, I get excited to bake.
If you were stuck on a technology deprived island, what single technology could you not live without?
My cell phone
How do you grow your technical skills?
I learn new things by participating with clients in the Betas and DPP programs along with attending the RCS training courses.
.
What you can expect:
The IBM Support Portal will be operational, and Site Availability and News portlet will contain information on the outage
Search will provide results; but links will not reach content
Also, if you have been relying on redirects to get to our support content (i.e. htt
p://www.ibm.com/rational/support), those redirects will not work during the outage, so this would be a good time to change your bookmarks, and bookmark the Portal at:

http://www.ibm.com/support/entry/portal

In the meantime, if you need me ...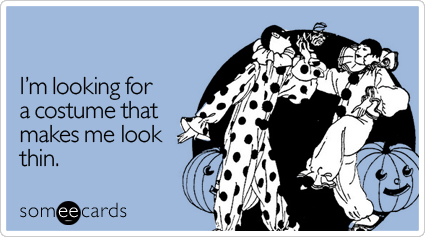 We're spotlighting Craig Sutliff today! Craig is another of our Littleton, Massachusetts superstars, acting (in part) as a Support Product Manager. A busy guy with family and work balancing, Craig has some great insights on success, skills, and one of the best tips/tricks I've seen! Read on to learn more about what makes him tick, and don't miss our
previous interviews
too!
Tell us a little about yourself: who are you, what is your role in Rational Client Support?
My name is Craig Sutliff.  I'm 32 years old, living in Methuen, MA with my wife Erin (Who works for Rational's TeleSales team in Westford, MA) and 3 yr old son Aiden.  I'm currently on Holly Bloomer's Release Readiness team as the Support Product Manager & Global Enablement Program Manager for the Enterprise Arch
itecture/Analysis, Design & Construction Segment.  I am also the Rational Brand Consumablity Strategist.

How long have you been working for IBM and Rational?  
I started with Rational in 1999 and was with the company up through the IBM acquisition in 2003, when I was laid off.  I was hired back as a TSE in 2004 (more details below in next answer)

Have you had any other roles in Rational?  
I started with Rational as a Temp, working in the mail room in 1999.  I was hired on Full time on the Rational Facilities team shortly after starting, and managed the Lexington office shipping department through 2003.  During this time I was going to school at night, finishing my BS in Information Systems at UMASS Lowell.  When I returned to IBM in 2004 (after completing my degree), I joined the Integrations Support team in Lexington.  After 1.5 years with the Integrations team, I joined the SPM team, and have been there till this day


What are you currently working on?  
2011 Consumability Strategy for the Rational Brand, among standard SPMGE duties (enablement planning and delivery, Release quality tracking, interacting with Development)

Describe a normal day for you.  
Wake up at 5:30am, and either head to the office (or my couch if I'm working form home).  Have a coffee and then put my bluetooth in my ear for a long day of calls/meetings.  Pick up my son from day-care and hang out with him for a bit.  Then Dinner, and some TV (occasionally with the lap top open) before going to bed.

What project are you the most proud of?  
This is an old project, but in my early years with Rational, the company was growing/expanding and a very fast rate and outgrew it's 20 Maguire building.  The project of expanding our offices in the Lexington area (to the 12 Hartwell, 81 +83 Hartwell and 91 Hartwell buildings) was very fascinating and a big undertaking.

Do you have an "on the job" hero? If you could "follow" anyone for 24 hours, who would it be?
Hmm...Too many to count.  I'd like to have a round robin shadow opportunity for a lot of different roles in Rational for the learning experience and potential for identifying/defining my career path.

Are you a gadget person? What type of gadgets do you use?  
I guess I have to say no.  I try to keep up to date, but usually don't get to dive too deep into getting around to using them.  

What type of gadgets do you use?  
Blackberry is probably about it on a regular basis.  IPod/ITouch.  Does a PS3 count?  Considering a IPad or some e-reader to replace actually reading the physical newspaper each day (yeah, I'm old fashioned like that!)

What gadget, which you currently own, can you not live without?  
Since it's also my cell phone, my blackberry.  

What's the coolest piece of tech news you've heard lately?  
3D television.  Will be interesting to see if this really takes off or not.  

What is your favorite part of working for Rational Client Support?  
The people.  I know this is a stock answer, but since I started working with Rational when I was 20 years old, I really have grown up with many of the people in Rational and RCS.

What inspires you in your work?  
Challenges, meeting them, and getting the job done.  

What are you passionate about?    
Passionate might a strong word, as I like to view myself as pretty even keel.  Outside of work, I'm a big fan of Professional sports (NFL/MLB/NBA/Golf/Tennis).  I'm also a big music fan.

What tip or trick would you like to share with the class?  
If you don't know, don't be ashamed to ask

How do you define success?  
Understanding what is being asked of you, and executing to those requirements. 

In your spare time, if you have any, what hobbies or activities interest you? 
Being with my son.  I'm also a huge NE Sports fan and a Red Sox season ticket holder.  I love music and when I can, getting on my PS3 for some "sanity time".  In the summer, my family goes boating, and now that my son is getting older, we'll be starting to ski more in the winter.

What tools / skills have you acquired that you feel are vital to your success in this field?  
Negotiation would be at the top of the list.  Learning to understand and analyze business metrics, and presentation skills would follow.

What specifically drew your interest to become involved in your field?  
To be honest, not sure.  Just kind of fell into it.  Originally went to college to be a Veterinarian


Do you have any big plans for the future?  
I try not to look too far ahead, and not take the present for granted.

If you were stuck on a technology deprived island, what single technology could you not live without? 
Good question.  I think I'd have to have some form of music around, whatever form it takes.

What is on your nightstand with regard to reading?  
"Caught" by Harlen Coben, latest Rolling Stone magazine and some section of a recent Boston Globe and/or Boston Herald

What is your favorite technology that fizzled or failed to live up to the hype?  
Mini discs.  Man did I waste money on a bunch of those!

How do you prefer to find answers to your questions?  
My own research whenever possible.  The process of doing it myself helps me learn/remember.  But usually due to time constraints, I find an SME and ask.

How are you using social networking today?  
Twitter and Facebook.  Mainly to keep up with old fiends, and gaming (on FB)

How could you see yourself using it in 5 years?  
Probably in the same manner

Are you a blogger in the blogosphere? no ... Are you a YouTuber?  not really ...Are you an Author?  no .... Do you Tweet? ..occasionally, but not much.

What are some of your favorite websites/feeds/twitter accounts to follow?  
Don't really have any.  Mostly just follow friends on Twitter

What publications / websites do you read / visit?  
Read the Boston Globe and Boston herald every day.  Typically visit ESPN.com once a day.  For Magazines, I read Entertainment Weekly, Rolling Stone, Spin, Game Informer

.