Mainframe and Mobile - Are your back-end apps ready? Register now for the April 18 Webcast:
http://bit.ly/XUExuB
Mobile is about anytime, anywhere access to information. It improves productivity and is driving business innovation in the enterprise. Mobility enables quicker access to customer data, improved customer satisfaction and support, customer access to business and important functionality, and the capability to respond to customer demands.
Mobile is not only one of the most exciting trends affecting IT today, but an inevitable one. Indeed, most companies already have some type of mobile strategy. However, in order to take it to the next level and offer five-star apps, businesses will have to integrate mobile applications with business-critical back-end data sources.
Join us for this complimentary webcast as our subject matter experts discuss a unique IBM solution that combines end-to-end application lifecycle management with both mobile and mainframe development features all integrated into one package. The experts will spotlight a new mobile app that uses the selling of office supplies as an example. They will also show you how to bring a green-screen application into the mobile era using Rational Developer for System z and Worklight.
Topics:
Fragmentation of devices and platforms

Speed and frequent iteration of the mobile lifecycle and continuous delivery

Connectivity to back-end systems and enterprise clouds

Security to protect corporate data and managing BYOD

Mobile Context taking advantage of unique capabilities such as geo-location

Delivering high-quality apps and rapidly incorporating customer feedback
Speakers:
Leigh Williamson, Distinguished Engineer, Rational Software CTO Team, Mobile Software Development Strategy

Michael Lavacca, Client Technical Professional, Rational Software on System z
Broadcast date: April 18, 2013 at 11:00 a.m. EDT / 3:00 p.m. GMT / 4:00 p.m. BST
Developed for: Application programmers and managers; system programmers; operations managers
Technical level: Basic
Join us after the webcast for a live question-and-answer session. The webcast will also be available for replay after the event.
Register now: http://bit.ly/XUExuB
 There are some new white papers from Rational Support that cover integrations for ClearQuest, DOORS, Focal Point, and Rational Publishing Engine. There are also two new white papers for Rational Licensing. Check them out!
 Title: Configure the Rational ClearQuest Web and Rational DOORS Web Access integration with SSL
Abstract: This white paper covers the configuration steps for the Rational ClearQuest Web and Rational DOORS Web Access integration with SSL enabled. You can use this integration to create links and enable traceability between a Rational DOORS requirement and a Rational ClearQuest change request. Open Services Lifecycle Collaboration (OSLC) provides the integration between the two products.
Released: November 1, 2012
 Title: Integrate Rational Focal Point with Rational Publishing Engine for effective reporting
Abstract: This white paper provides you with the details on the architecture of integrations between Rational Focal Point and Rational Publishing Engine. This white paper also describes how to customize report templates in Rational Publishing Engine Studio based on your reporting needs in Rational Focal Point. This white paper outlines the benefits, advantages, and scope of the integration.
Released: October 19, 2012
 Title: High availability options for Rational License Key Server
Abstract: Rational License Key Server backup alternatives exist to keep your critical Rational applications up and running. The backup alternatives also to reduce downtime from unplanned outages. This white paper covers different methods to establish backup recovery.
Released: October 15, 2012
 Title: Rational Token Licensing Concepts and Management
Abstract: This white paper describes how Rational Token based licensing works. This paper includes information on token based license advantages, license key generation, logging, and best practices.
Released: October 24, 2012
What you can expect:
The IBM Support Portal will be operational, and Site Availability and News portlet will contain information on the outage
Search will provide results; but links will not reach content
Also, if you have been relying on redirects to get to our support content (i.e. htt
p://www.ibm.com/rational/support), those redirects will not work during the outage, so this would be a good time to change your bookmarks, and bookmark the Portal at:

http://www.ibm.com/support/entry/portal

In the meantime, if you need me ...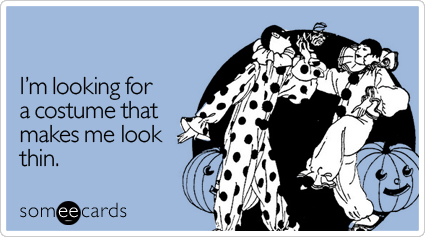 Information courtesy of Laurel Dickson-Bull, Rational Beta Program Manager
As part of IBM Rational's various client programs, you can become instrumental in the design and development of future releases! By participating in these programs, you will have the opportunity to provide feedback to the development team to help improve the product, gain experience with the product release under development and assurance that it will work in your environment, and receive development assistance during your testing.
The varied types of early programs are:
Three different Beta programs (managed, closed, and open)
Design partner programs
Technology preview programs
Technology for developers
and Early deployment programs
Each of these is defined further on the IBM software Early programs definitions page.
While you are at the Rational software early programs page, don't forget to take a look at the other Rational programs listed, including the developerWorks communities and the Software Accelerated Value program!
For even more up to the minute information on the Rational VoiCE program, follow us on Twitter at: http://www.twitter.com/rationalvoice
Here is an example requirement that one of my clients was looking for in IBM Rational Team Concert who asked: "Is it possible to select an enumeration value for an attribute and this in-turn based on the value selected, display text area in RTC?"

There is an attribute named 'Location' and the enumeration values for this attribute are 'USA, UK, India'. Now if the users select any of these enumeration values, say 'USA', they should get a field next to this selected enumeration value displaying a text, say 'Miami' or so a field where users can write the location manually.

Is this feature available in RTC 4.0.1, 4.0.2 or 4.0.3? At the time of writing this article, there is no straight forward way to achieve this requirement for the RTC versions mentioned.

--> This requirement can essentially be broken into 2 sub-requirements:
Attribute visibility
Attributes with values dependant on another value.

Here is a jazz.net article which should help one in customizing the requirement:
'Read-only control for Work Item attributes in Rational Team Concert 4.0' https://jazz.net/library/article/997/

--> However, there are a few RFE's which are in discussion for CLM 4.0.x, as mentioned below:

**********

A. 'Support for marking a field in the GUI as being read-only based on a dynamic computation':
https://jazz.net/jazz/resource/itemName/com.ibm.team.workitem.WorkItem/137976

B. 'Role-driven attribute visibility':
https://jazz.net/jazz/resource/itemName/com.ibm.team.workitem.WorkItem/148946

C. Also, there is a defect 'Unable to make attributes have a default value or visible/uneditable dependent on value in another attribute'
and is actioned as a Story WI':
https://jazz.net/jazz/resource/itemName/com.ibm.team.workitem.WorkItem/155733

**********

Anyone interested on this specific topic can subscribe to the above Work Items and add any relevant comments or suggestions.