Back from a very exciting Rational Software Conference where I was run off my little tiny glass slippers... blogging, twittering, and taking photos.
It was a great time, filled with lots of information, and good people. I really do think the best part of these conferences is getting to connect with peers, clients, and business partners, and I'm pretty fond of our Open Mic program for much the same reason.
Rational's Open Mic series allows for some informal discussion and Q&A around some very interesting topics and products, and we are in the process of getting three more queued up for you!
Visit our
Open Mic page on ibm.com
for more information.
Here is a link to the meeting itself (including all of the details):
http://www.rational-ug.org/groups.php?groupid=127
Please look to attend. Also ... bring a friend. There will be food, drink, a door prize, and some good conversation.
Date: Tuesday, May 26, 2009
Time: 5:30pm-8:30pm
Location: IBM Rational, 20 Maguire Road, Lexington, MA 02421
Please come, enjoy some food & drink, network, get educated on a couple of high-level items, and have a chance to win a really cool prize.
Hope to see you there!
[
Read More
]
Recycle, reuse, and most importantly... Share! 
Following are the top ten technotes our TSEs shared with you over April to help resolve your Focal Point, Change, and Quality Manager PMRs. Are you running into any of the same issues as well? If so, check out these technotes and let us know if they helped solve your issues too! 
 Rational Change Top 10
 Rational Focal Point Top 10
 Rational Quality Manager Top 10
I have a new favorite technote.
I know, I know. A knowledge manager is not supposed to play favorites. But there's enough love to go around, and every once in a while, a technote goes above and beyond and just deserves a little additional recognition.
So today I want to share with you the brand-new, shiny,
Rational Asset Manager Featured Documents
document. This page contains the most requested support documents as well as those recommended by the IBM Rational Asset Manager support team.
And we're not just talking technotes here. LInks to education, user groups, forums, social media ... it's all here!
This new document is featured prominently on the Support Portal RAM Overview page and elsewhere, and I think really represents a useful slice of important information to help you be successful with Rational Asset Manager.
Of course, this list reflects a small portion of our knowledge base. If your problem or question is not featured here, perform a keyword search from the
Rational Asset Manager support page.
Check it out and let us know what you think by leaving a comment below.
Happy reading!

image credit: (cc) lotyloty
What you can expect:
The IBM Support Portal will be operational, and Site Availability and News portlet will contain information on the outage
Search will provide results; but links will not reach content
Also, if you have been relying on redirects to get to our support content (i.e. htt
p://www.ibm.com/rational/support), those redirects will not work during the outage, so this would be a good time to change your bookmarks, and bookmark the Portal at:

http://www.ibm.com/support/entry/portal

In the meantime, if you need me ...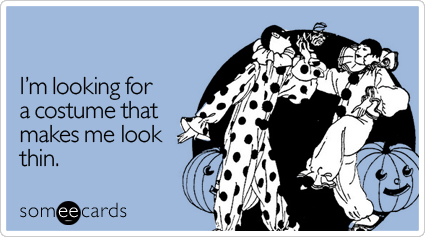 Recycle, reuse, but most importantly... share the knowledge!
Below are the top twenty reused docs for April, 2012 all relating to Rational Licensing. These are the docs which were used most often to helped solve your reported cases (PMRs) on licensing over the month of April. We figure if our TSEs are using these docs to help you, then it stands to reason that those of you who aren't calling in can also use these to help solve your licensing questions or issues as well! 
How to obtain your Rational license keys

How to move licenses to a new server

How to obtain Rational license keys

Stay connected to IBM Rational Client Support

How to install Rational License Key Server 8.1.x on Microsoft Windows

How to create and manage Enhancement Requests in the Rational RFE Community

Rational License Server Delivery and Support

How to point to a Rational License Server to get licenses

Unable to apply maintenance to the licenses using Rational License Key Center

Download location of IBM Rational Software for Passport Advantage customers

Enabling a permanent license key over a temporary one in Rational Software Delivery Platform - desktop products

How to configure Rational Telelogic based license keys in Rational License Server 8.1.x on Microsoft Windows

How to serve a license key to client machines through a firewall

License Troubleshooting Guide

Rational Directory Server (Tivoli) Certificate expires on 28 April 2011

Rational RFE Community now Preferred Method for Requests for Enhancements

Common features used in the FLEXlm Licensing options file

License Error: Cannot checkout an uncounted license within a Windows Terminal

Services guest session.

Rational License server versions and the corresponding FLEXnet versions



Rational Team Concert




What is IBM Education Assistant? IBM Education Assistant is a collection of multimedia educational modules designed to help you gain a better understanding of IBM software products and use them more effectively to meet your business requirements.
Take a tour of IBM Education Assistant
Find more great education modules
here
.
Did you miss IBM's Watson on Jeopardy last night?
Fear not!  Here's
the recap of day 1.
Two more nights of Watson on Jeopardy - tonight and tomorrow night - and for those unable to watch live, video will be at
http://ibmwatson.com
on Feb 17
.

Go, Watson!

It was recently announced that
IBM My Notifications
was successfully updated at the end of November. The release includes new features and improvements for you, our clients, to make the application more efficient and effective! The major call out for this release is noted below:
This update enables the translation of the web user interface, and notification messages to 9 languages ( including Japanese, Chinese – traditional & simplified, Korean, French, German, Italian, Spanish & Portugal – Brazil).    
The translation capability is now included within:   
    
Web Folders – based on User Interface selections. The language displayed will be based on the country selected in the IBM masthead at the top of the web page, or the preferred language selection in your 

IBM profile

, or the language setting in your browser - in that order.

               

E-mails – translated content only – Content will be translated to the language identified in the preferred language selection in your 

IBM profile

.

               
Syndication Feeds (RSS/Atom)
      

Note: Not all languages are available at this time. If your preferred language is not available, notifications and the user interface will continue to be displayed in English.

    

This new translation capability should help make My Notifications even more  useful for our global clients and those who want to consume content in their preferred languages. In addition to the translation improvements, the User Interface has also been updated to match our recently released Support Portal standards and templates

And don't forget, with MyNotifications you can be notified via email and/or RSS feed when support content, downloads, flashes, fixes, webcasts, and other product information is published. Let our content come to you, set up your subscriptions here today: http://www.ibm.com/support/mynotifications
Information courtesy of Laurel Dickson-Bull, Rational Beta Program Manager
As part of IBM Rational's various client programs, you can become instrumental in the design and development of future releases! By participating in these programs, you will have the opportunity to provide feedback to the development team to help improve the product, gain experience with the product release under development and assurance that it will work in your environment, and receive development assistance during your testing.
The varied types of early programs are:
Three different Beta programs (managed, closed, and open)
Design partner programs
Technology preview programs
Technology for developers
and Early deployment programs
Each of these is defined further on the IBM software Early programs definitions page.
While you are at the Rational software early programs page, don't forget to take a look at the other Rational programs listed, including the developerWorks communities and the Software Accelerated Value program!
For even more up to the minute information on the Rational VoiCE program, follow us on Twitter at: http://www.twitter.com/rationalvoice