Here is a quick post to pull together all the conference material that has been shared by IBM MQ presenters at WTU 2014 on slideshare. Follow the hyperlink on the session number to be taken to the slideshare material.
For the IIB Session material go here.
For the Internet of Things and Mobile Messaging session material go here.
Read the whole story here.
Tuesday

Wednesday

Thursday

Friday

10:30

Opening General Session- IBM Digital Experience and WebSphere Technical University

09:00

Lab AL6: Developing a First Application with IBM WebSphere MQ Light

Session A16: Using IBM MQ Pub/Sub in an MQ network

10:30

Session A35: How to Develop Responsive Applications with IBM MQ Light

Lab AL6:

Developing a First Application with IBM WebSphere MQ Light

13:15

11:45

Session C7: Messaging in the Cloud with IBM MQ Light and IBM Bluemix

14:30

Session A4: WebSphere MQ for z/OS: Performance and Accounting

14:00

Session A17: Managing work-loads, scaling and availability with IBM MQ clusters

CONFERENCE ENDS

16:00

Session I26: DataPower-MQ Connectivity Deep Dive (Theory)

15:15

Lab IL5: DataPower-MQ Connectivity Deep Dive (Hands-On)

17:15

Session Z1: WebSphere MQ for z/OS V8: Latest Features Deep Dive

16:45

Lab IL5: DataPower-MQ Connectivity Deep Dive (Hands-On)

Session A9: WebSphere MQ for z/OS: The Inside Story
---
Morag Hughson is the WebSphere MQ Base Architect
Find her on: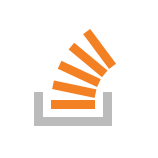 and within IBM on: