This blog post pulls together all the sources of information telling you all about MQ V8. We'll continue to add to it so come back and visit often.
Over the months since MQ V8 GAed in May 2014, there have been quite a number of different sources of information telling you all about MQ V8. Some of those sources have been here on the MQDev Blog and then there have been others too. I wanted to pull these all together into one location that I could then point people to instead of giving them a page full of different links. I'll try to keep this page updated when other new sources appear, but please do add comments to point me at any sources I have missed.
Reading material
The first stop for all MQ V8 information is Knowledge Center.
There is also a redbook, IBM MQ V8 Features and Enhancements, and a number of blog posts:-
Videos
These are the videos/demos that have been recorded about MQ V8.
Presentation material
MQ V8 has been covered at a number of conferences since it was announced. The materials from those conferences are available in a variety of different places depending on the conference in question.
---
Morag Hughson MQ Technical Education Specialist at MQGem Software Limited
Find her on: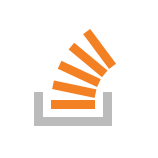 and within IBM on: