The developerWorks Connections Platform is now in read-only mode and content is only available for viewing. No new wiki pages, posts, or messages may be added. Please see our FAQ for more information. The developerWorks Connections platform will officially shut down on March 31, 2020 and content will no longer be available. More details available on our FAQ. (Read in Japanese.)
with Tags:
youtube
X
Reviewing global configurations in the GCM application - Part two in Kathryn Fryer's series on configuration management (see part one here). This video explores global components and configurations and how they group contributions from across application domains to provide a holistic view of your products and components, and determine which versions of which artifacts make up each product version or variant. This video shows version 6.0.4 of the IBM CLM/CE solution.  
IBM Rational Engineering Lifecycle Manager: Running dependency analysis in views - In this demo you'll learn how to run dependency analysis in a view to see the impact of a change across several lifecycle management applications. You will save a snapshot to record the analysis. This video was recorded using IBM Rational Engineering Lifecycle Manager version 6.0.5.
For more information, see Working with Rational Engineering Lifecycle Manager views
Configuration Management - In this video Kathryn Fryer provides an overview of the basics and benefits of configuration management capabilities in the IBM Collaborative Lifecycle Management and Continuous Engineering solutions. The video introduces key concepts and provides high-level adoption guidance.
Maximo Work Centers: Object Structure and Query Overview - Provides an overview of the MaximoX Work Centers, and the role of Object Structures and Queries. Video by Pam Denny, Maximo Analytics Architect
Maximo Work Centers: Demo: Object Structures and Queries - Demonstration of the role of Object Structures and Queries in Maximo Work Centers. This video by Pam Denny, Maximo Analytics Architect is a follow up the Overview video
Maximo Reporting - Export and Import of MaximoSystemLibrary: How to export and import the Reports MaximoSystemLibrary by Juliet Mosiadz
Maximo - Hover dialogues ( rechovers ): Using and creating Record Hovers by Patrick Nolan
Continuous Engineering with Digital Twin - IBM has great support for the Digital Twin. Have a look at the Continuous Engineering story.
IBM Rhapsody: Test Conductor for Systems - In this video IBM Technical Specialist Andy Lapping takes you through an introduction to Model Based Testing for Systems Engineering models using Rhapsody's Test Conductor tool
Maximo 76 Cognos11 Data Set Dashboard Introduction - With the new Cognos 11 (or Cognos Analytic), your business users can quickly create insightful, visual dashboards in a governed environment! This video provides an introductory view of this functionality using Maximo data sets. Video by Pam Denny, IBM Analytics Architect
Maximo Email File Options Configuration - Starting with Maximo 7.6.0.9, a new dialog enables you to configure the file options available when emailing/scheduling BIRT reports. This 5 minute recording provides an overview and demo of this new feature! Video by Pam Denny, Analytics Architect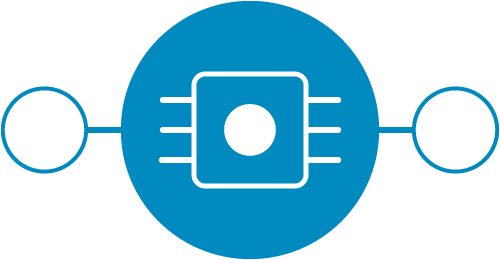 IoT 301: Mastering IoT development - In the first learning path, IoT 101: Getting started with IoT development, you were introduced to the key concepts and skills you need to build IoT solutions. In the previous learning path, IoT 201: Building skills in IoT development, you dug a little deeper into developing innovative IoT systems. In this IoT 301 learning path, you'll put all the pieces together and begin mastering some of the more advanced capabilities of IoT solutions. 
In this IoT 301 learning path, you first discover the top security challenges for IoT solutions. Next, you learn how to make sense of all the data generated by your IoT devices. Then, you learn about IoT device management. Finally, this IoT 301 learning path culminates in a video-based tutorial where you extend the IoT project, — a healthy habits tracker, that you built at the end of the previous IoT 201 learning path. [Read more...]
Downloadable resources - PDF of this content
Related topics 
Maximo 76 Cognos11 Certification Introduction - The new Cognos 11 (or Cognos Analytic) release introduces a rich feature set of analytic functionality targeting business and power users! Learn more about these new features by watching this video! Video by Pam Denny, IBM Analytics Architect
RPE: Generating Microsoft Excel documents - Microsoft Excel output is available when generating documents from the Rational Publishing Engine desktop client or Document Builder. Supported template elements are Paragraph, Container, Text, Hyperlink, Image, Table, Row, and Cell. For more information, see Microsoft Excel output reference for designing templates: https://www.ibm.com/support/knowledgecenter/SS6RHZ_6.0.5/com.ibm.rational.pe.reference.doc/topics/r_excel.html  
This video was recorded using IBM Rational Publishing Engine version 6.0.5.
Jazz Reporting Service Overview - See how you can use Jazz Reporting Service (JRS) to quickly and easily consolidate data across IBM Rational Collaborative Lifecycle Management (CLM) and other tools. JRS is included in CLM, as well as in the IBM Internet of Things Continuous Engineering Solution.
IBM Rational Engineering Lifecycle Manager: Overview - In this demo you'll learn about IBM Rational Engineering Lifecycle Manager. The video shows an overview of the main product capabilities. This video was recorded using IBM Rational Engineering Lifecycle Manager version 6.0.5. For more information, see Rational Engineering Lifecycle Manager Overview: https://www.ibm.com/support/knowledgecenter/SSYMRC_6.0.5/com.ibm.team.jp.relm.doc/topics/c_node_overview.html
You may also like:  
IBM Rational Engineering Lifecycle Manager: Creating traceability views
IBM Rational Engineering Lifecycle Manager: Exporting and importing views
IBM Rational Engineering Lifecycle Manager: Running dependency analysis in views