with Tags:
tririga
X
When running IBM TRIRIGA Platform Installer, you may turn on LAX_DEBUG parameter for installer to run in DEBUG mode:
LAX_DEBUG=true <installer command line>
... where:
a) LAX_DEBUG, it is the parameter per si;
b) =true(or false), activates/deactivates the installer debug mode;
c) <installer command line>, it is the regular installer command line, same command you'd use if not using LAX_DEBUG;
For Linux/Unix, use bash or sh shell for executing the installer using LAX_DEBUG.
For Windows, use command prompt / shell and make sure you use "Run As Administrator" right-click option when executing, so that administrator security rights is correctly set to the session.
The extra DEBUG log lines are printed out to the console, the ant.log isn't impacted. Copy and paste the console output lines as text so that you can better check the installer tracing information. It may be really useful when troubleshooting IBM TRIRIGA installer runs and this is part of the required information IBM TRIRIGA support would request for these cases.
image credit: (cc Some rights reserved) Michael Mol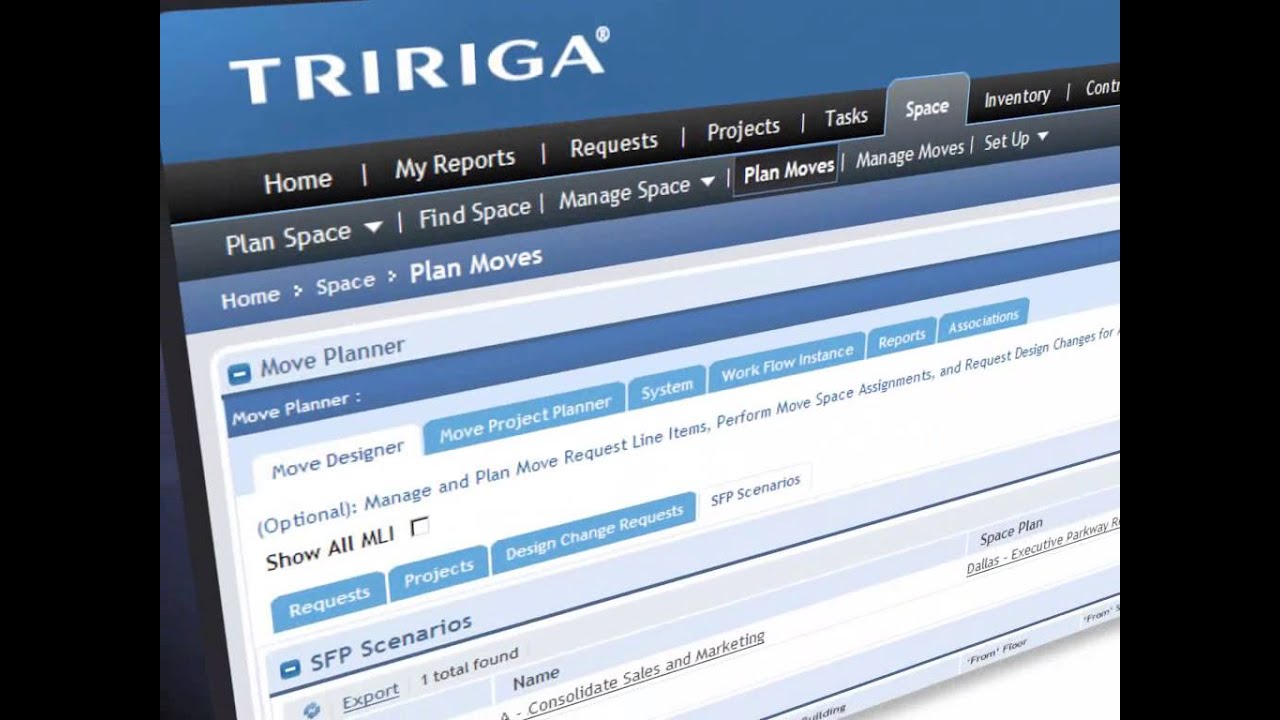 When TRIRIGA got started, the entire focus was to leverage web-based tools to improve process in Capital Projects. The short version was 'stop sending data to everyone and start bringing everyone to the data. This allows the entire project lifecycle to be captured in a more portable way. The benefit to the contractor is savings in time and money via improved communication and greater procurement visibility. The benefit to the owner and end users is better information about what was done during the project, when and why.
Over the years, we have added an additional layer on top of the TRIRIGA project record type called "Program". This new layer allows for greater funding control across projects and fits neatly with the observed behaviors of the majority of our institutional and government clients.
Understanding the value of project management is key to gaining value from the TRIRIGA Projects module. At the heart of a project, budgeting and task data are captured during the entire project lifecycle, allowing a given user a view into the pulse of the project. This information allows for more informed, more timely, decisions for both tasks and resource allocation. In addition, this real-time capture of plans vs actuals enable a clearer view of budgetary trends. Even more capability includes secondary functions, such as permitting, design control / validation, and formal risk management.
TRIRIGA Projects was developed and driven by necessity and has evolved into a powerful solution to capital project management that most organizations cannot live without.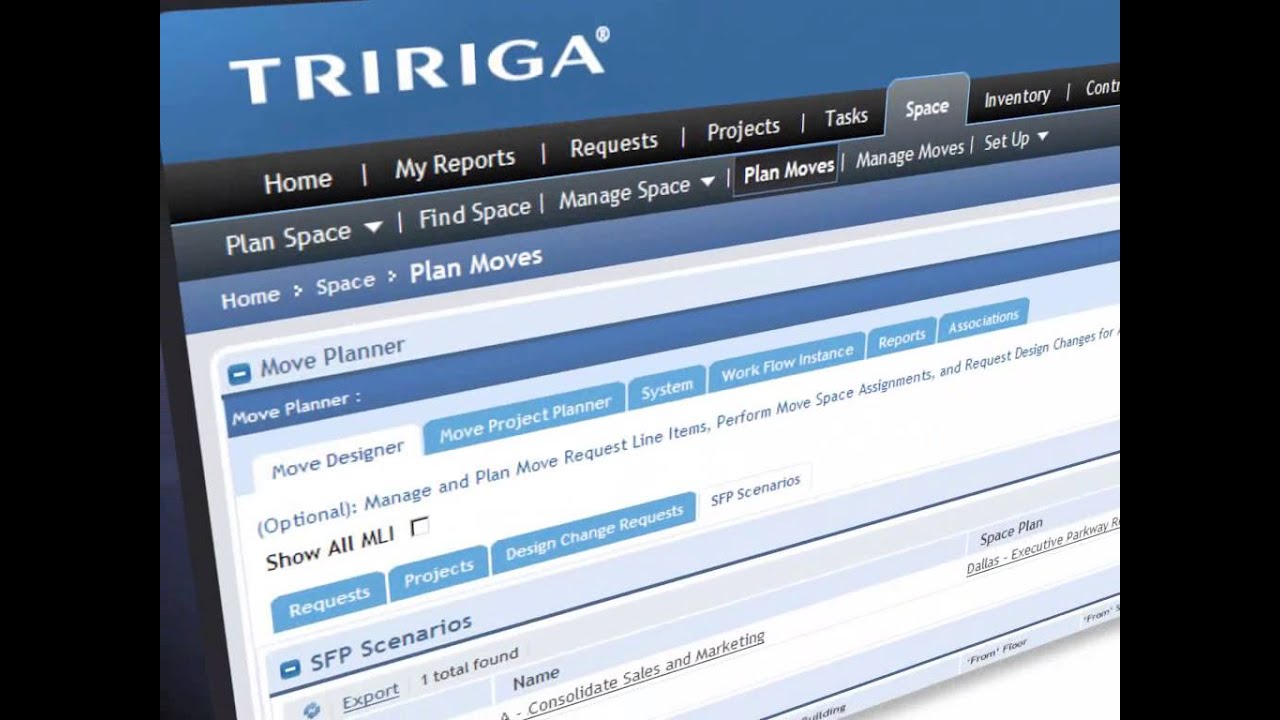 IBM TRIRIGA Support works on addressing problems through a problem ticketing system where each issue is logged as an IBM Service Request (SR) or Problem Management Report (PMR). IBM TRIRIGA Support manages problems reported via this process.

IBM TRIRIGA Support provides a support landing page titled, "IBM TRIRIGA Information and Support Resources" which has a lot of very helpful information. It is available here: https://ibm.biz/BdiUwf
This page has a Support Resources Home section that provides numerous links to some great resources, including a link to our IBM Service Request system where you can open a Service Request (SR). For convenience, the link for creating a Service Request (SR) is here: http://www.ibm.com/support/servicerequest
Alternatively, on the IBM TRIRIGA Information and Support Resources page there are also IBM Support phone numbers that can be used to call for support.
Once an SR/PMR is opened, it can be tracked for updates via the SR tool. You may also request an update at any time and this will notify the Support team to follow up with you as soon as possible.
For the most efficient IBM TRIRIGA support experience, a few guidelines should be followed:
There should only be one problem per SR/PMR per customer environment. This helps to keep the focus on a particular issue for the duration of the SR/PMR, and removes any chance for confusion in communication. This makes the SR/PMR easier to navigate, consolidates troubleshooting information such as logs, steps to recreate the issue, etc. both for Support and for the customer end. This also allows any people new to the SR/PMR on the Support side or customer side to be quickly be brought up to speed on the issue at hand.

This policy of only addressing one problem per PMR is very important for IBM TRIRIGA Support as well because TRIRIGA is enterprise software residing in an n-tier environment which means that a problem may involve many different components and/or multiple products. This can result in SRs/PMRs being investigated by multiple people and/or teams within IBM to come to a resolution. Having the SR/PMR concise and focused makes this all much easier to manage and will result quicker resolution.
Also, it is important to have one problem per SR/PMR because if the problem reported is determined to be a defect, we will create an APAR for it and an APAR also can only cover one distinct problem and we can only create on APAR per SR/PMR. More information about SRs, PMRs, and APARs can be found here: https://ibm.biz/BdiUwq
SRs/PMRs also have the concept of "severity". This is a ranking that is set by the customer to indicate the urgency and importance of the issue. This setting is how the Support team determines the priority to give to each issue. Please be be pragmatic in choosing a severity for the problem being reported. The Support team does realize that all issues are important to our customers. However, in order to ensure that when a very critical issue is encountered and needs immediate resolution is handled properly, we need our customers to prioritize their issues realistically.

The SR/PMR severities range from 1 (most critical) to 4 (not critical).
Please keep in mind that if all issues are logged as severity 1 issues, this is a misrepresentation, and IBM will be unable to provide adequate timely resolution for truly critical issues for all customers.
Also, when opening your SR/PMR, try to be as complete as possible in the description of your issue and provide as much of the critical information as possible. More information related to what information is needed can be found here: https://ibm.biz/BdiUwM
Keep in mind that any inside knowledge about your particular problem or environment is good to provide as well because Support deals with a wide variety of issues and test cases and might not be aware of how a particular customer has customized their environment/install, how they are testing their application or what the expected result is. The more complete you are in your initial description the quicker we can get the SR/PMR on the correct track to resolution.
Finally, try to be prompt and clear in your responses as we communicate during the resolution process. Especially with high priority issues. The quicker you can reply that you have received any updates and let us know your response, the better. Again, due to the large volume of issues coming in, by quickly responding it can ensure that your issue remains at the forefront of the minds of those involved.
For additional guidance on the IBM TRIRIGA Support process, please see the following link for our IBM Support Handbook: https://ibm.biz/BdxmXH
I am new to the IBM TRIRIGA Support organization, working as a Level 2 Support Engineer. It has been my observation when reviewing PMR's that there is a lot of time spent going back and forth between the customer and the support engineer. It seems to me that this is due, in part, because not enough information was initially provided. Many times I have seen, in a PMR, that the customer is getting some error. Sometimes they just say they are getting an error or they may report the specific error with no information about how it happened, what version they were using or what they were doing. Many times there are vague steps with our client thinking that TRIRIGA engineers should know what they are trying to do.
I wanted to share what happens in support so that clients might understand why information about a problem is so important. When support receives a PMR we try to reproduce the issue based on the information given to us. If we are not given enough information, we are forced to collect it by making requests that can take days or even weeks to accomplish. Time zones play a role where each email can take a full day to get to the right people and get a response. In some cases, if we are provided with not enough information we may fail to replicate the problem which does not mean it is not an issue, it just means we may have replicated incorrectly because we are missing information or there are configurations or customized workflows that we do not have. There could be something in the way that the customer is doing something versus how the support engineer is doing something, because with software, there can be more than one way of doing something. If we need to get additional information it just takes that much more time.
We recognize that your time is valuable and it can be frustrating going back and forth to get the necessary information to reproduce an issue. What would help us in IBM TRIRIGA Support, is when entering a PMR, clients provide detailed step by step instructions as if you were asking your non tech-savy grandmother to reproduce. It may sound corny but it really is all in the details. As I mentioned, there could be more than one way to do something and left to our own devices, we might not do it the same way as you (the customer), so the more details the better.
If you have ever cooked and followed a recipe you are following steps. You might think of that approach for entering your steps to reproduce an issue.
Who are you logged in as? (what security rights are involved)

Use click by click instructions since using an icon vs a menu selection may produce different results
For example:
Login,

click <link>,

click <icon>,

choose <action>,

press enter
etc
Your time is valuable and we recognize that. The more detailed you are with your initial entry on the PMR, the less time spent going back and forth trying to get the steps and more time can be spent on reproducing and resolving your issue.
Remember, we do have a document we often call a "Must Gather" or "Information To Collect" document for TRIRIGA PMRs. You should always submit this when you open a PMR. You can generally fill it out and save it so you always have it handy to attach to PMRs, just remember to update it when something changes. See it here:
http://www.ibm.com/support/docview.wss?uid=swg21961411
In this day in age, security is a very hot topic and as soon as one vulnerability pops up, it is addressed and mitigated, another one is found. It is a vicious circle of identifying and addressing that does not seem to let up. In our fixpack release notes, information regarding mitigation of vulnerabilities that were addressed without an APAR is listed. And sometimes, a vulnerability could be addressed as an APAR.
The reason I am mentioning security vulnerabilities is that sometimes, when they are resolved, there is an effect that impacts existing functionality and it may not always be clear. Sometimes, the result of fixing these vulnerabilities can "change" functionality.
As an example, in the 3.5.2 release, there is mention of an APAR related to external URL navigation items will now open in a new window to avoid cross origin scripting vulnerabilities. Prior to the 3.5.2 release, if you used an external URL in the navigation, it just opened in the same window. We have seen some issues where clients wanted the original design, but that is no longer possible since the change was made as a result of fixing a security vulnerability. The current behavior is correct and cannot revert to the old design. So in this case, there was an APAR referenced. But in others, there may not be. You can look at the 3.5.2.1 release notes (found here https://www.ibm.com/developerworks/community/groups/service/html/communityview?communityUuid=9e3a5b9d-6a06-4796-a6c1-5137b626e39c#fullpageWidgetId=W89a8af160e64_4167_a047_b5bc553dcaf4&file=9ce63739-95fd-4309-aeb2-02048732d806) to see what I am referring to.
As the product develops and security vulnerabilities are found and addressed, it could mean a change in how something works. Reading the release notes can be a source of information but it may not always be clear why something changed. We all know change is hard, especially when we are so used to it working a certain way. I don't know about you, but if the change was made to address a security vulnerability, I can live with that and accept the change.
Have you have ever had performance issues with loading data into your location hierarchies? Or making large changes to hierarchical data? Are you reorganizing your company, adding new departments, moving or combining others? Is it taking a long time to process these changes?
When an update is made to the hierarchy, the entire tree is rebuilt. So if you have multiple updates you are making, it is rebuilding the entire tree. If you have a rather large tree with many layers or branches, this could be quite time consuming and frustrating while you wait for it to update. Do not fear! There are some things that can be done to make it less time consuming!
One of the things to look at is in your Admin Console. You would go to Cache Manager and look for System Cache Processing Mode. By default this is set to Normal.
You would want to set this to Data Load Mode and then click on Change Cache Processing. It is worth noting that when using Data Load Mode, it will not update the tree but it will be faster to process because it is not updating the tree after every single update. Once the process is done, the tree can be rebuilt once and not after every update.
You don't have to necessarily go into the Console to set that every time you are adding something into a hierarchy or making an update. If you have a workflow that is currently used to process your hierarchy inserts and/or updates, you can add a custom task to turn on Data Load Mode and then turn it back to Normal after your processing is complete.
To set it to Data Load Mode, in the custom task, you would set the class name to com.tririga.platform.admin.cache.web.CacheProcessingCustomTask
$SetDataLoadMode
To set it back to normal, in the custom task, you would set the class name to com.tririga.platform.admin.cache.web.CacheProcessingCustomTask
$SetNormalMode
An example of how you would set this up in workflow is demonstrated in the screen shot below.
For additional information regarding custom tasks, you can reference the following wiki:
https://www.ibm.com/developerworks/community/wikis/home?lang=en#!/wiki/IBM%20TRIRIGA1/page/Using%20Data%20Load%20mode%20for%20Hierarchy%20Record%20Processing
If you are an administrator for TRIRIGA, chances are you have access to Security Manager, which is responsible for granting access to the TRIRIGA applications through the security groups. Prior to 3.5.2, the only way to view security access was to go to the Access tab and then select the Access Configuration sub-tab. That is where you would grant (or remove) access. However, it is not very user friendly in terms of finding something and looking what the overall picture of the access of the selected security group. So in 3.5.2, a new sub-tab was access to the Access tab called Access Summary.
The Access Summary tab will show you in a column format, the permissions of the module/business object, form, tab and section. You are able to filter by each of those fields. But only the module/business object and form filters will have a drop down list. The rest of the filters are free form text so be careful when entering data into them.
It is worth noting that when you go to the Access Summary, it will take a little bit for the data to come up. This is because of the query used to extract all that data. Once you have the data up, you can start using the filters to look at the access. what modules/business objects it has. Or if there is a specific form you want to look at. The permissions field will show the specific permission, if it's Read, No Access or the name of the action, like AssetLeaseParent::Find.
This tab should now make it much easier to identify what a security group has access to. If you find yourself limited with what you want to do within the tab, there is an Export button, that will export the data into a tab delimited .txt file. When you click on the Export button, you will get a message letting you know that it will run in the background and you will receive a notification when it is complete. You will want to monitor your Notification notices. It should also be noted that the file is exported to the application server, not your local server. The path of where the file can be found will be in your notification. If you don't have access to the servers, you will need to reach out to your system administrators to get the file for you. Here is what the file will look like when it is imported into Excel.
So there you have it - an easier way to view the access of a security group.
As we approach the end of the first quarter we thought we'd send a reminder about some of our Watson IoT product versions and supported platforms that are coming up for End of support.
The following product versions are currently scheduled for end of support in April 2017:
| | | | |
| --- | --- | --- | --- |
| Program number | Program release name | VRM | Withdrawal from support date |
| 5724-U29 | IBM Maximo® Asset Navigator | 7.1.x | April 30, 2017 |
| 5725-F25 | IBM TRIRIGA® Portfolio Data Manager | 10.2.x | April 30, 2017 |
Related announcements:
IBM TRIRIGA Portfolio Data Manager 10.2.x
Note:

Because the upgrade process can be complex, it is highly recommended that you reach out to IBM Global Services or a certified IBM Business Partner for assistance.



Refer to this previous blog post for general information about Watson IoT Support Lifecycle Resources:
Are you new to using TRIRIGA and wonder how do you ever get started with your Preventive Maintenance schedules? I know that when I came over to TRIRIGA, I had some trouble so I am going to go through creating a work plan that includes a service plan and what that means for your task creation. Most preventive maintenance schedules have some kind of job plan - a list of tasks that need to get done and will occur on a schedule, be it weekly, monthly, quarterly, yearly, etc.
The first step is to create your job plan, which is called Plan Work inside of TRIRIGA. This is found under Maintenance -> Preventive Maintenance -> Plan Work. Your job plan is then based on assets, locations or systems. What is a system? A system is a collection of assets or locations. After you have identified if your job plan is for assets or locations, you can go create your Preventive Maintenance (PM) schedule. That's where it really gets "fun"!
So create a new Work Plan that will have the Resource type set to All Resources in Selected Systems. And add 2 Assets to it. Then go to the PM Schedules tab and let's add a schedule for those Assets.
You are going to need to define a Request Class. This request class defines the type of work, like if it's for HVAC , Electrical, Plumbing, etc. Associated with this Request class is what is called a service plan. This service plan identifies information about task creation, SLA's, priority, etc. Knowing the service plan you are using is really important to know but I will get into more on that later.
Now you need to create the pattern or frequency of the schedule. How often will this be needed - daily, weekly, monthly, quarterly, yearly, etc. You can also choose to do shadowing PM's but for this we will not be including that. Once you have identified all that, your tasks are now created. This could take a little bit of time depending on the length of your schedule and how many assets/locations are on it.
Now about those service plans. Here are some examples of how they work.
You have a work plan with 2 assets on it. Create the Preventive Maintenance schedule so that it occurs daily for 5 days. And the service plan is set to create tasks for single tasks. The end result is that it will create 10 tasks in total. 5 tasks for each asset. If you go back and add another asset to the work plan, then another 5 tasks will be added. So each asset will get their own set of tasks. If you are using a system, the functionality will work the same way. The key is the service plan is set to create tasks for single tasks.
Now in another scenario that will also have 2 assets on it but the service plan is going to be set to create single task for all assets. So you have a work plan with 2 assets on it. Create the Preventive Maintenance schedule so that it occurs daily for 5 days. Set the service plan to create a single task for all assets. The end result will be that it will only show 5 tasks because the same task will be applied to all the assets on the work plan. You would have to go look at the association of the task to see all the assets lists. See the screen shot below for an example.
And if you add a new asset to this scenario, it will not add a new task. It will just add another association to the new asset from the task.
So now that you know this, go on and create your work plan for your maintenance schedules!
For additional information on this, you might want to go check out the documentation found here
https://www.ibm.com/support/knowledgecenter/SSFCZ3_10.5.2/com.ibm.tri.doc/msm_topics/c_ops_and_maint_mgt.html
Attend IBM IoT Exchange 2019 to learn how industry-tested solutions from IBM and our partners have solved the most critical IoT challenges facing companies today. Much like a university, this unique event will be structured into four dedicated academies:
Maximo Academy - Enterprise asset management and operations.

A comprehensive curriculum delving into enterprise asset management, asset performance management and Industry 4.0 practices.

 
TRIRIGA Academy - Real estate and facilities management.

With the growth of smart buildings, facilities managers have to worry about more than roofs and boilers. In this academy, you'll explore innovative offerings powered by IoT and AI, and learn how to better manage all aspects of facilities, real estate and building lifecycles. Engage and network with your TRIRIGA peers, practitioners and leaders across industries, connect with experts and learn from technical deep-dives.

 
Engineering Academy - Software and systems engineering.

Product development today relies more on software to address complexity and data throughout development and creation. Engineers, quality and project managers can learn about the latest AI technologies and agile techniques to develop a go-to-market competitive advantage.

 
IoT Platform Academy - Connecting devices and obtaining insights.

The academy explores how you can improve business productivity, lower costs and deliver innovative services by making the most of your IoT data. No matter what industry you're in, you'll discover how successful IoT outcomes start with a proven platform – one that allows you to start small, scale quickly, and minimize cost and complexity – all in a secure environment.
Register now to attend! 
Planning for a new install or migration of an existing IBM Tririga install can be a complicated endeavor because there are so many different possible configurations for the IBM Tririga n-Tier architecture. Below are some links that will help you with your planning.
This is a lot of information to go through, but taking the time to review this information during your planning phase of your install or migration will allow you to make informed decisions based on your intended use of the IBM Tririga product and plan accordingly.
We were recently asked for guidance on setting up SSL (Secure Sockets Layer) between the Tririga Application and the Tririga Database. Although this may be technically possible, setting up SSL between the Tririga Application and the Tririga Database is not recommended and it is not supported by IBM TRIRIGA Support.
If you have a need for enhanced security for your IBM Tririga solution, please contact IBM TRIRIGA Support for assistance. We will work with you to offer supported solutions that meet your needs.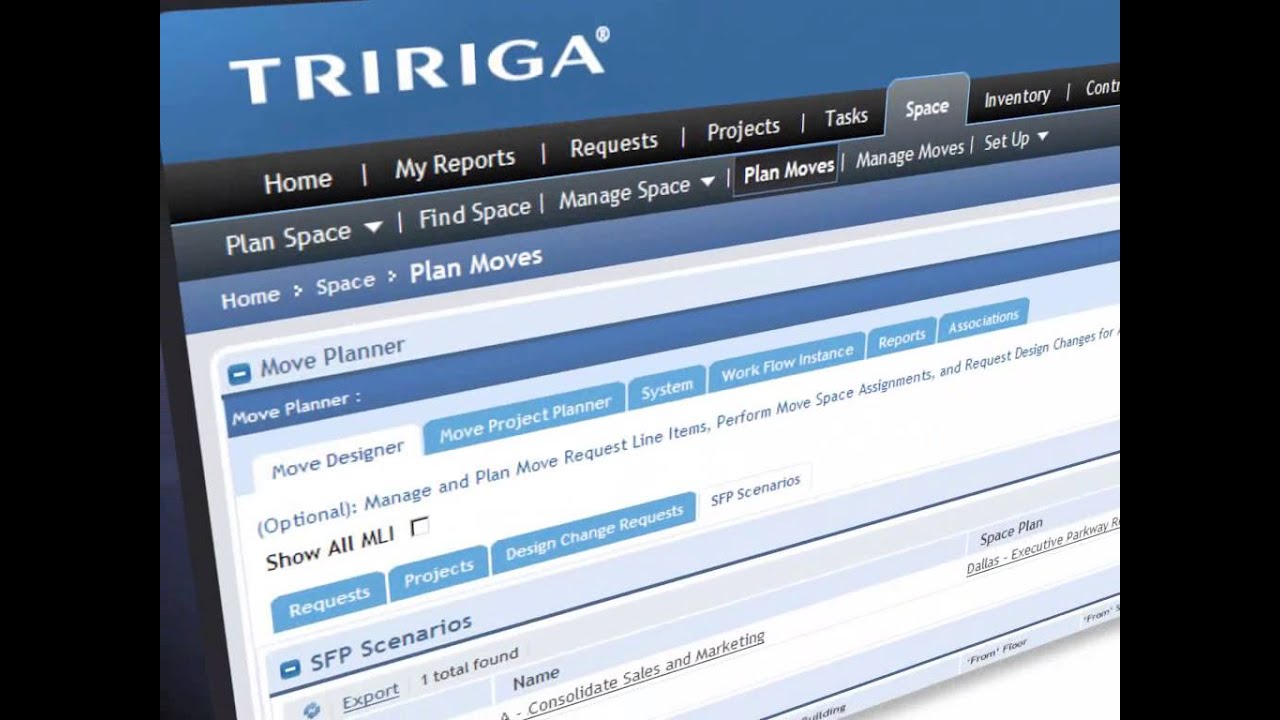 Occasionally we have IBM TRIRIGA customers who need clarification on the differences between Fixpacks and Limited Availability fixes. I want to share this information with you and state best practice guidelines here:
GENERAL AVAILABILITY FIXPACK (GA FIX)
GA Fixpacks deliver product defect fixes that have undergone a full development release cycle and the most extensive QA testing of all maintenance releases.
These fixes are delivered for any issue reported either internally or externally regardless of severity. Fixpacks occasionally deliver minor functional enhancements and modifications to add or update supported platforms, browsers, databases, middleware, etc.
Fixpacks are cumulative and each new fixpack contains all fixes from all previous fixpacks/interim fixes for that release.
LIMITED AVAILABILITY FIX (LA FIX)
An LA Fix is an unofficial mechanism to deliver emergency fixes for severe product issues that cannot be delayed until the next regular maintenance delivery. LA Fixes also go by the names "1-off" or "1-off Hotfix" but they all mean a single APAR fix delivered directly to a customer from Support.
Conditions that may warrant an LA Fix
A high severity issue in production without a fix already published in the standard maintenance streams and no work around is available.

A high severity issue that is blocking a go-live for an upgrade where the fix is not available in an interim fix for the recently upgraded fixpack level.

A high severity issue on a system that can not have published maintenance applied in a reasonable amount of time.
Risks associated with LA Fixes
LA Fixes are not fully tested prior to delivery

They are often specific to the client's individual environment

Subsequent maintenance or additional LA Fixes can cause regressions

Increases difficulty for support to perform diagnostics and increased likelihood that issues cannot be reproduced in-house or are unique to that environment
BEST PRACTICES FOR FIXES
It is perfectly acceptable to take an LA FIX to address an issue when warranted. However, the risk associated with taking an LA FIX should always be weighed against the perceived benefits. If at all possible, it is always best to wait for a fully tested GA Fix. Also, if you do take an LA Fix, it should only remain in place until a GA Fix containing the fix needed is available. At that point, the GA Fix should be applied.
Sometimes, when reviewing the associations tab in Tririga, the lines connecting the associated objects are not solid/intact. They look "broken".
The cause of this is that the rendering of Native SVG graphics is handled on the client side in the client's web browser, and different browsers render the Native Scalable Vector Graphics files in different ways. This can result in the same SVG file looking different depending on the browser chosen.
If you are reviewing Tririga associations and you are having trouble viewing them, try to find a different web browser that renders Native SVG in a way that better meets your requirements. If this is not an option, you can also contact support for the browser vendor for additional assistance.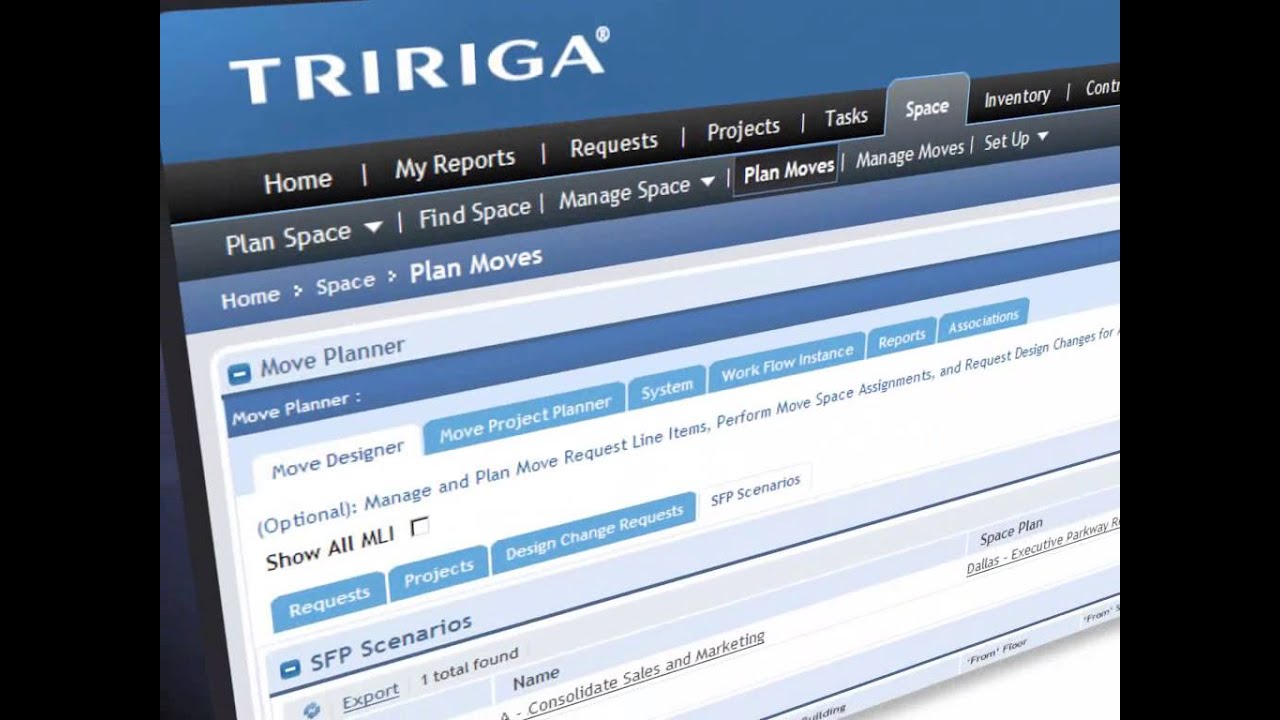 So, you upgrade your version of CAD Integrator and now, when you try to login, you get an error indicating that no valid application definitions exist. Do you think "What sort of dark magic is this?" or do you think something a bit more normal like "What? But I was able to login via CAD Integrator before, why am I getting this error now?" Either way, it can be quite frustrating. Fortunately, the SMC wikis and forums can help shed some light on the issue and help get you to a point where this problem is a thing of the past.
When the 12.x release of CAD Integrator (CI) was first released, Ryan Koppelman created a Wiki on the Service Management Connect (SMC) site regarding application definitions. If you are seeing errors when you are attempting to connect via CI to your IBM TRIRIGA Application, review the information at his wiki entry via the link below.
https://www.ibm.com/developerworks/community/wikis/home?lang=en#!/wiki/IBM%20TRIRIGA1/page/12.x%20Application%20Definitions%20In-Depth
When the 12.1.x release first came out, Martin Burch created a wiki specifically about the "No valid standard application definitions were found. Check the server environment and log." message when attempting to connect to TRIRIGA. The information at the wiki, which you can access via the link below, was for a very specific set of circumstances. Review the information at the very start of the wiki to determine if this may be the cause of the issue in your case.
https://www.ibm.com/developerworks/community/wikis/home?lang=en#!/wiki/IBM%20TRIRIGA1/page/Troubleshooting%20%2812.1.x%29%20-%20No%20valid%20standard%20application%20definitions%20were%20found%20%28Upgrade%20Oracle%20DB%20from%20Clean%2010.3.x%29
Since the Application Definitions require an application component, if you only upgrade your platform and leave your application at a 10.2.x release, you would need to manually load the application definition components. Martin created the following wiki entry about how to do this via the URL shown below specifically for the CI 12.1.x releases.
https://www.ibm.com/developerworks/community/wikis/home?lang=en#!/wiki/IBM%20TRIRIGA1/page/Manual%20Import%20of%20a%2012.1.x%20Application%20Definition
Along these same lines, Martin created another wiki entry on performing the same manual import for the CI 12.0.x releases.
https://www.ibm.com/developerworks/community/wikis/home?lang=en#!/wiki/IBM%20TRIRIGA1/page/Manual%20Import%20of%20a%2012.0.x%20Application%20Definition
You might also want to post a question in the CAD Integrator forum via the link below. You will see entries in that forum from Martin as well as Ed Silky, a principle architect and developer for the IBM TRIRIGA Platform. In addition to posting questions there, you may be able to find an answer in one of the existing forum threads. There are several pages worth of entries in the IBM TRIRIGA CAD Integrator/Publisher forum and I have not searched that forum for all of the possible Application Definition questions that may be found there. But it just may be worth a quick peek, cause you never know who will give you the answer that resolves your problem.
https://www.ibm.com/developerworks/community/forums/html/forum?id=11111111-0000-0000-0000-000000002907