with Tags:
tririga
X
After installing CAD Integrator on a CAD users machine and assigning the appropriate security groups and licenses, does the user get an error indicating that they do not have a valid CAD Integrator license? Do not panic! This blog is meant especially for you.
The likely cause of the problem is that a problem occurred during the license assignment process. First, double check that the users profile contains the license. If it is missing there, be sure to add it. Second, go to License Manager and click on the radio button next to IBM TRIRIGA CAD Integrator/Publisher and review the list of users. If the user is not listed there, add them to it through License Manager. Doing this should allow that user to login without getting that message.

Have you upgraded your IBM TRIRIGA platform only to find that you cannot see any of the graphics that were visible in your previous platform release. If so, you may want to reprocess your drawings.Please note that reprocessing your drawings can take some time, so you might want to plan this process to run during off peak hours.
To reprocess your drawings, follow these steps.
1 - As an application administrator, login to the IBM TRIRIGA Admin Console.
2 - Click on the radio button next to Database Manager
3 - Click on the link titled "Reprocess published drawings".
Under certain conditions, the reprocessing of your CAD drawings may have encountered issues during the upgrade process. It is important to always review the server log file from the 1st server startup after an upgrade. In the case of your drawings, look for "Reprocessing" in the log file. Most of the entries after that line will contain information about the reprocessing of each individual drawing. If a drawing is processed without issue, you should see a series of 7 informational messages starting with "DXF: Processing Header "to "DXF: EOF" if there is a problem during the reprocessing process, you will likely see either an error or warning message between those two informational messages. If that is the case, you will want to follow the steps outlined above once the upgrade processing has completed on that 1st server.
GiuCS
270003E2P0
Visits (10256)
A common question in a new installation is where is the Real Estate Lease Abstract Offline Form as it is not in the Lease Abstract Offline in Tools Data Utilities?
Why is that so?
When you have a new install and you go to the manual to follow the instructions how to use the Real Estate Lease Abstract Offline Form the instructions point out that you must navigate to the Tools -> Data Utilities -> Lease Abstract Online and work with the Real Estate Lease Abstract Offline Form there.
But when you do so, the list is empty... Is the Real Estate Lease Abstract Offline Form a separate download in Passport Advantage or IBM Fix Central you might ask.
Not really, the Real Estate Lease Abstract Offline Form is indeed in TRIRIGA, but in another place.
The form must be downloaded first, and the spreadsheet populated, check out how:
Navigate to Tools -> System Setup -> Integration -> Offline Content
Download the triRELeaseAbstract form, we also have one for each language we support.
Fill out the form (General section: Units sub section, Premise Location table, Rent Section: Rent Schedules table and all mandatory data..)
Save the form in your local machine.
Upload by going to Tools -> Data Utilities -> Lease Abstract Online. Click 'Add' to add the form.
There you go, a fresh new form out of the oven for you
Where documents go when they are uploaded may not make a difference to the average user as long as they are uploaded and can be viewed. However, to some people, where they get uploaded to does make a difference. Do they go into named folders or do they go elsewhere? Where do the files go when they are uploaded?
Where a document goes is determined by the context of the record. How does one tell what the context is? The context is determined by the 2 "buttons" at the upper right hand corner of the main portal screen for Company and Project, as shown below.
If you select Project, which you can see by the screen shot below, it shows the project name, when a document is uploaded, it will go into a named folder as shown below.
If you select Company, then it will upload into a file structure like the screen shot below illustrates.
So if support ever asks you what the context of the record is, it is referring to those 2 buttons at the top of the screen: Company or Project. We are looking for where your document went. You will not see those folder structures unless you are in Document Manager. And in many cases, users are not going to have access to Document Manager so they will not have access to it. Overall, it is good knowledge to where your document is going so if problems arise, you know where to look.
Problem Description:
If you are getting an error message that states, "Current browser does not support native SVG." Internet Explorer 11 64bit (IE11) does support native SVG as delivered.
Customer tested with Firefox and did not get the message. However, when the customer tests other environments at their location with their IE11 browser native SVG works ok.
The conflicting tests of IE11 working on other environments and FireFox working in the environment where IE11 does not makes this tricky to troubleshoot. We will use a test SVG file to test the browser locally and then test the SVG file on the web server to see if it works from both locations in IE11. If the file will test ok on the local PC, but fails on the web server, this indicates a web server configuration issue.

Testing Browser:
First, create a simple SVG file for testing. Simply create a new text document and copy and paste this into it"
<svg xmlns="http://www.w3.org/2000/svg">
<circle r="90"/>
</svg>
Once this is copied into the file save the file to a known location on your computer and name it "simple.svg".
Now, open your browser and find and open the simple.svg file that you created. If you can see part of a black circle in the top-left corner of your browser after opening the file, your browser should work with native SVG. The circle part will look something like the example below:
Testing the web server:
Place the same file that you tested on your PC onto your web server and using the web server url with the file location and name included, see if your browser loads the SVG file and if you see the circle part as you did in the previous test. If this test fails, you most likely have a web server configuration problem. If that is the case, please consult your web server vendor for help with configuring your web server to work with native SVG.
How To: Reassign Pending Approval Records for a Person in IBM TRIRIGA
A person could leave a company or an organization for various business reasons including termination, retirement, layoffs, new job role / promotion in a different organization, or departmental re-organization. In the IBM TRIRIGA, this person (user) could have pending Approval records in the system that needs to be reassigned. IBM TRIRIGA has a process to address this business need. It can be accessed from the menu: Requests > Manage Requests > Other > Reviewer Admin.
The "Reviewer Admin" form allows an admin user to reassign the Approval records that are pending the person leaving the organization. On the form, the user will select the 'Currently Assigned To' person and the 'Reassign To' person then click 'Create Draft' and 'Issue' to process it. Then, processing occurs to update the 'Currently Assigned To' person's Approval records to indicate each has been reassigned. The system also creates a new Approval records and assigns to the 'Reassign To' person. Standard request processing continues and it completes the Reviewer Admin record. At this point, the 'Reassign To' person has pending approvals assigned to review and take action on.
In summary, the 'Reviewer Admin' functionality in IBM TRIRIGA assures that pending approval records are not lost in the system when the business situation of a person leaving the company or an organization occurs.
Reblogged from the TRIRIGA Wiki:
https://www.ibm.com/developerworks/community/wikis/home?lang=en#!/wiki/IBM%20TRIRIGA1/page/Reassigning%20Pending%20Approval%20Records
Managing your security groups in TRIRIGA
There are some things to know about managing your security groups in TRIRIGA. Out of the box, TRIRIGA comes with pre-defined groups based on various roles. You might be able to map one of your roles to an existing security group. But if you have a need to make additions to an existing group, then it would be best to copy the group that it closely resembles. Then you can modify it for your needs. It is best to know what out of the box groups offer and what your needs will be. Then you can determine if you can use an existing one or create a new one. It is a best practice to copy an existing group and make changes to the copy if you need to remove or add access. This way if something is not being granted correctly, you can refer to the out of the box role to see if the problem still occurs.
It should also be noted that you do not have to define one giant security group if you have a user who might have multiple roles. For instance you might have a user who is a Lease Manager but might also have a role with Facilities Maintenance. You would associate the user to 2 different security groups – one for Lease Manager and the other for Facilities Maintenance. This way, if you end up with security issues, the best way to troubleshoot them is to remove groups until there is 1 associated to the user. Test. Then remove that group and add another one.
The exception to coming security groups is the Administrative group. This is a group that should not be copied. This is because it is a special group with special privileges. Copying this group would not copy all the privileges. You can certainly add users to this group. But as mentioned, this is a special group. You might not want to have all users in this group. Instead, you would want to consider putting your Administrative users in the TRIRIGA Application Administration group. This group has most, if not all Administrative privileges that would be needed by an Administrator.
If you do have a need to create your own security group, then it is best to first map out the access that you want it to have. See if there is an existing group that resembles what you are looking for. Then copy it and modify to what you need. Copying an existing group and then modifying is certainly easier than creating a new group scratch.
Another important note regarding managing your security groups is defining if they are specific to a specific organization or geography. Depending on how widespread you use TRIRIGA, you could have your data defined across multiple organizations and geographies. You could have Lease Managers in different organizations and geographies but they would not want to see each other's data so you would have a Lease Manager role for each organization. But there might be some people in a role who would want to see the data across multiple organizations so then the group would have the same access but the organization and geography level would be one level higher to incorporate children in the hierarchy. Once you have defined System Organization and System Geography, then only records that have those fields defined can be accessed. So you need to be careful with the data and access. It is important to note that your group structure can be difficult to manage if your groups combine System Organization, System Geography and application security in the same group. The best practice is to use multiple groups and layer groups for each user.
For example, Group 1 defines System Organization security as \Organizations\Greenpoint. Group 2 defines System Geography security as \Geography\North America\United States. Group 3 defines a level of application security as Read access to triBudget. You assign a user to Group 1, Group 2, and Group 3, and the user has the combined security of all groups.
For more information regarding System Organization and System Geography please check out the wiki
https://www.ibm.com/developerworks/community/wikis/home?lang=en#!/wiki/IBM%20TRIRIGA1/page/Security%20Groups
After creating or modify your security groups, it is a good practice to go into the Admin Console -> Cache Manager and clear the Security Scope cache.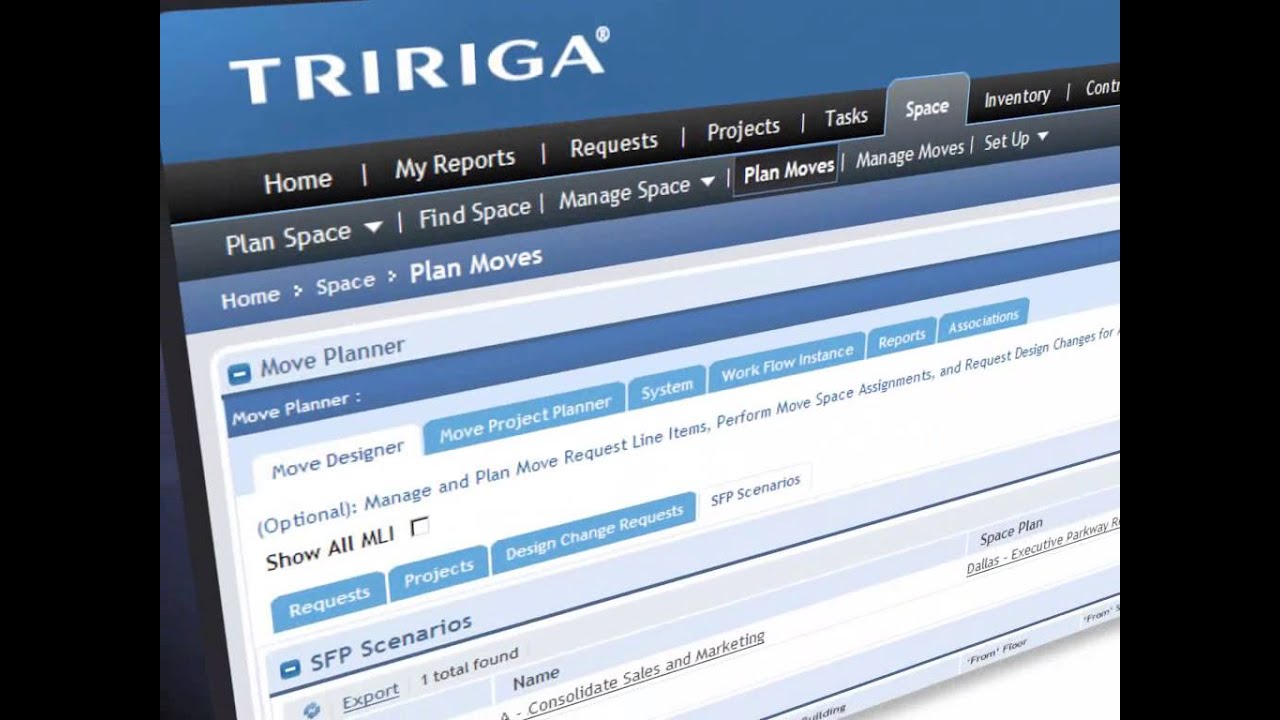 So, you upgrade your version of CAD Integrator and now, when you try to login, you get an error indicating that no valid application definitions exist. Do you think "What sort of dark magic is this?" or do you think something a bit more normal like "What? But I was able to login via CAD Integrator before, why am I getting this error now?" Either way, it can be quite frustrating. Fortunately, the SMC wikis and forums can help shed some light on the issue and help get you to a point where this problem is a thing of the past.
When the 12.x release of CAD Integrator (CI) was first released, Ryan Koppelman created a Wiki on the Service Management Connect (SMC) site regarding application definitions. If you are seeing errors when you are attempting to connect via CI to your IBM TRIRIGA Application, review the information at his wiki entry via the link below.
https://www.ibm.com/developerworks/community/wikis/home?lang=en#!/wiki/IBM%20TRIRIGA1/page/12.x%20Application%20Definitions%20In-Depth
When the 12.1.x release first came out, Martin Burch created a wiki specifically about the "No valid standard application definitions were found. Check the server environment and log." message when attempting to connect to TRIRIGA. The information at the wiki, which you can access via the link below, was for a very specific set of circumstances. Review the information at the very start of the wiki to determine if this may be the cause of the issue in your case.
https://www.ibm.com/developerworks/community/wikis/home?lang=en#!/wiki/IBM%20TRIRIGA1/page/Troubleshooting%20%2812.1.x%29%20-%20No%20valid%20standard%20application%20definitions%20were%20found%20%28Upgrade%20Oracle%20DB%20from%20Clean%2010.3.x%29
Since the Application Definitions require an application component, if you only upgrade your platform and leave your application at a 10.2.x release, you would need to manually load the application definition components. Martin created the following wiki entry about how to do this via the URL shown below specifically for the CI 12.1.x releases.
https://www.ibm.com/developerworks/community/wikis/home?lang=en#!/wiki/IBM%20TRIRIGA1/page/Manual%20Import%20of%20a%2012.1.x%20Application%20Definition
Along these same lines, Martin created another wiki entry on performing the same manual import for the CI 12.0.x releases.
https://www.ibm.com/developerworks/community/wikis/home?lang=en#!/wiki/IBM%20TRIRIGA1/page/Manual%20Import%20of%20a%2012.0.x%20Application%20Definition
You might also want to post a question in the CAD Integrator forum via the link below. You will see entries in that forum from Martin as well as Ed Silky, a principle architect and developer for the IBM TRIRIGA Platform. In addition to posting questions there, you may be able to find an answer in one of the existing forum threads. There are several pages worth of entries in the IBM TRIRIGA CAD Integrator/Publisher forum and I have not searched that forum for all of the possible Application Definition questions that may be found there. But it just may be worth a quick peek, cause you never know who will give you the answer that resolves your problem.
https://www.ibm.com/developerworks/community/forums/html/forum?id=11111111-0000-0000-0000-000000002907
If you have developed an interface submitting thousands of Workflow Events to be executed by your process server, they will likely create a huge queue to be processed leading following required and essential user & system Workflows to get queued up as well, waiting for those Events to be processed. At this point your system will get stuck, with sessions waiting for required Workflows to run.
Ideally you should be submitting such Workflow events in "chunks" or small batches so that system is not impacted with lots of Workflows queued up waiting for processing to finish.
If it is too late and you have submitted those thousands of records already, this may take a consider amount of time to process; hours or even days depending on the quantity, complexity and system resources available.
The current count of Workflow Events can be confirmed by checking "IBM TRIRIGA Admin Console" -> "WorkFlow Events" managed object page. You may have an idea of how much time all those queued up Workflow events and the recently added ones (user & system) will take to process by checking that regularly and taking notes of how many records have been moved out from the queue (number of Events queued up, trend).
For managing this situation properly, review the following actions:
A01) Make sure you do have IBM TRIRIGA Best Practices for System Performance recommendations in place. If you have performance issues, this will slow down all Workflow runs. Make sure all recommendations are in place and your system is correctly tuned. You may need to stop Workflow agent(s), change system to be compliant with those recommendations, and start Workflow agent again so that system can continue processing the Workflow queue.
A02) Make sure you only have one Workflow agent running with open filter (no filter, no list of users). Having two or more Workflow agents running with no filter criteria will slow down process likely since they might be competing for the same resources and records. See more information on our IBM TRIRIGA Wiki page "When to use Multiple Workflow Agents" (see that this recommendation is also included on our IBM TRIRIGA Best Practices for System Performance guide);
If adjusting your system to those recommendations does not help, you may try the following alternative way for handling this situation.
***NOTE! The following procedure is NOT a supported process. This document is intended to assist clients find a workable solution when they have not followed best practices and the system function properly. The steps below are presented as an option but may present a risk if not executed correctly;
AL01) First, you need to get familiar with how Workflow Events work, so please review our IBM TRIRIGA Wiki page "Workflow Event Processing";
AL02) Make sure you do have a good backup of your database in place. It is strongly recommend you try the following steps on a lower environment first (testing, sand-box, development).
AL03) You need to determine the criteria for selecting the Workflow records you are bringing from your Interface, so that you can separate them from the user & system required ones. Once you have this information you are able to proceed;
AL04) Review, adapt, and follow the instructions below:
1) Stop the Workflow agent (IBM TRIRIGA Admin Console -> Agent Manager);
2) Create a table wf_event_backup as the current wf_event table. Truncate the wf_event after that (Make sure you do have a good database backup in place);
Example given:
drop table wf_event_backup;
select * into wf_event_backup from wf_event;
select * into wf_event_backup_backup from wf_event; (see this is a additional backup of your table)
truncate table wf_event;

3) Start the the Workflow agent (IBM TRIRIGA Admin Console -> Agent Manager);
4) Insert into wf_event table selecting the workflows for the users that are not involved in your interface process, delete those out of the wf_event_backup table once inserted and processed;
Example given (note, you need to user your criteria here, you need to adapt and replace the where clauses below);
insert into wf_event select * from wf_event_backup where user_id <> [user-id];
delete from wf_event_backup where user_id <> [user-id];
... or ...
insert into wf_event select * from wf_event_backup where event_id not like '%Associate%';
delete from wf_event_backup where event_id not like '%Associate%';
5) Once those Workflows above have processed, insert 500 records at a time into the wf_event table, from the wf_event_backup table based on row_number (where row_number < 500). See that now you will be working with the Workflow Events coming from your interface Delete from wf_event_backup where row_number < 500.
Example given (for Oracle):
insert into wf_event select top(500) * from wf_event_backup where event_id like '%Associate%' ;
delete top(500) from wf_event_backup where event_id like '%Associate%' ;
6) Repeat step 5 above until all of those records have been processed (the ones coming from Interface).
When running IBM TRIRIGA Platform Installer, you may turn on LAX_DEBUG parameter for installer to run in DEBUG mode:
LAX_DEBUG=true <installer command line>
... where:
a) LAX_DEBUG, it is the parameter per si;
b) =true(or false), activates/deactivates the installer debug mode;
c) <installer command line>, it is the regular installer command line, same command you'd use if not using LAX_DEBUG;
For Linux/Unix, use bash or sh shell for executing the installer using LAX_DEBUG.
For Windows, use command prompt / shell and make sure you use "Run As Administrator" right-click option when executing, so that administrator security rights is correctly set to the session.
The extra DEBUG log lines are printed out to the console, the ant.log isn't impacted. Copy and paste the console output lines as text so that you can better check the installer tracing information. It may be really useful when troubleshooting IBM TRIRIGA installer runs and this is part of the required information IBM TRIRIGA support would request for these cases.
image credit: (cc Some rights reserved) Michael Mol
The Tririga workflow fired is "triREPaymentAuditSetup - SCHEVENTSTART - Create Payment Reconciliation and send Notification to Contract Administrator". It will create the Payment Reconciliation records.
This is how it works:
a) When a lease is activated, This workflow "triLeaseClause - Synchronous - Create Audit Service Included from Selected" is fired on Lease Clause to create Payment Audit Setup record.
b) Then the "triREPaymentAuditSetup - SCHEVENTSTART - Create Payment Reconciliation and send Notification to Contract Administrator" workflow is fired on Payment Audit Setup record to create Payment Reconciliations based
on scheduled start dates.
If you see no WorkFlow being started for the Schedule Events created for the Payment Reconciliation on Leases with Audit Clauses and you have Microsoft SQL Server in place, check if you have the following fix included on your IBM TRIRIGA Platform version:
APAR #: IV76293
Defect: 188946
Description: Scheduled events now start consistently when you run the Microsoft SQL Server.
If you are still seeing issues with this process and you can be reproduced on a lower environment (testing, sand-box, QA), it is good temporary set Workflow Instance Recording on this lower environment for tracing the Workflows & actions fired for the lease record, and check the flow and warning/error messages issued during the process. But see that using Workflow Instance Recording can cause slow downs and performance issues all over system, so it needs to be used only for lower environments (it should never be used for Production environments!) for temporary tracing and debugging workflows, meaning this needs to be changed from "Always" to "Errors Only" as soon as you are done with your analysis.
For more information on using Workflow Instance Recording, kindly review our Debugging Workflows in TRIRIGA page.
When firing Action/Transition triRetire for the triPeople BO the following workflows will be fired in Tririga:
a) triPeople - triRetire - Remove TRIRIGA User and Read Only Dependant Records
b) triPeople - Synchronous - Remove TRIRIGA User My Profile
This move the record to Retired state, meaning they are still retained in the system. The only transitioning able to remove them from the database is setting them to NULL.
Each People BO record occupies 50 KB in average, so if you are performing massive deletion, for instance, deleting 100,000 records, this means about 5 GB being processed and worked by triRetire process at that time.
Using triRetire is the only supported process for archiving triPeople BO records.
If there is need to perform a massive retire process in system, Data Integrator may not be a good choice. Using WebServices will be a better option, but this could be enhanced to look at the number of workflows in the queue by looking at the "monitor.jsp" - Monitor a single value.
The web service code would parse and check for the numeric value returned from a URL like http://<<PROCESSSERVER>>:<<PORT>>/<<CONTEXT>>/html/en/default/admin/monitor.jsp?username=<<TRIRIGAOSUSER>>&action=WF_EVENT_COUNT.
If the value is over a number (start with 9000 for example) then it would pause the integration and wait for a while until the queue is halved (4500 for example).
See that there isn't a direct way to call a workflows using WebServices. You would cause it to be executed for a given record by performing the action(transition) on the record that the workflow it tied to. For instance, if you have a workflow tied to an 'Activate' action, then using the WebService to activate the record will cause the required workflows to execute.
More information about IBM TRIRIGA WebServices can be found on our Integrating data with external applications page.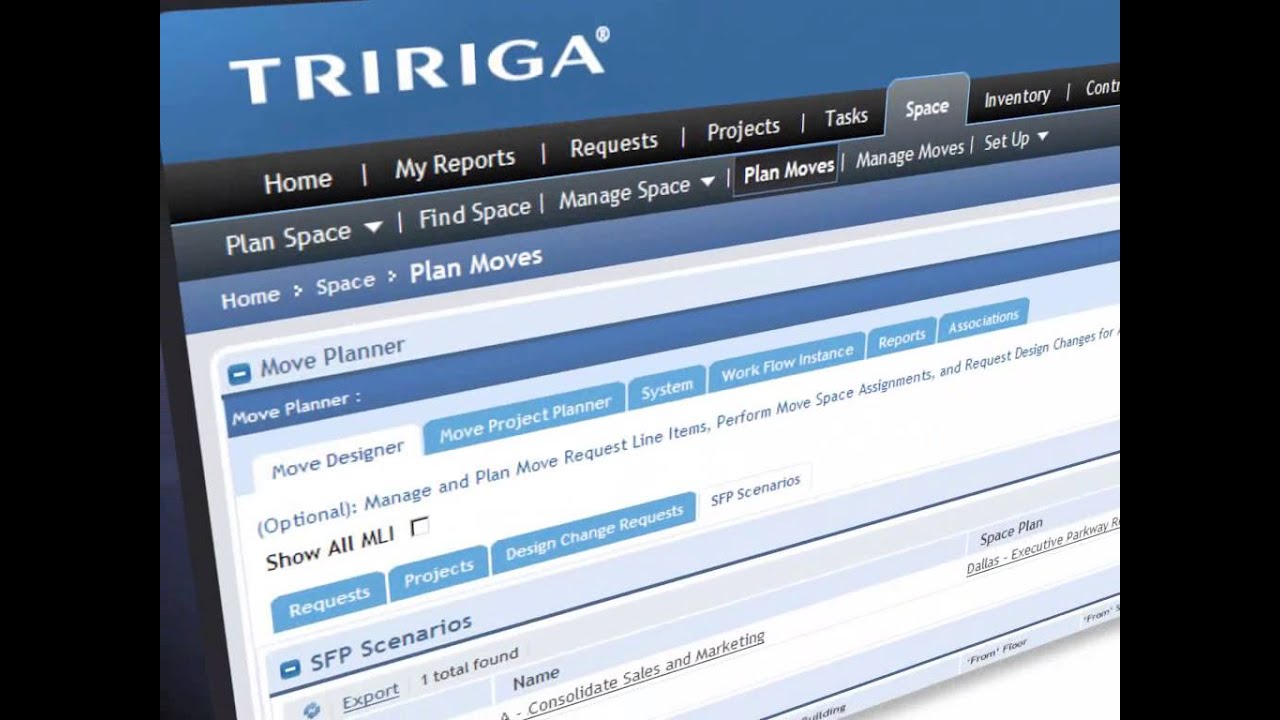 When TRIRIGA got started, the entire focus was to leverage web-based tools to improve process in Capital Projects. The short version was 'stop sending data to everyone and start bringing everyone to the data. This allows the entire project lifecycle to be captured in a more portable way. The benefit to the contractor is savings in time and money via improved communication and greater procurement visibility. The benefit to the owner and end users is better information about what was done during the project, when and why.
Over the years, we have added an additional layer on top of the TRIRIGA project record type called "Program". This new layer allows for greater funding control across projects and fits neatly with the observed behaviors of the majority of our institutional and government clients.
Understanding the value of project management is key to gaining value from the TRIRIGA Projects module. At the heart of a project, budgeting and task data are captured during the entire project lifecycle, allowing a given user a view into the pulse of the project. This information allows for more informed, more timely, decisions for both tasks and resource allocation. In addition, this real-time capture of plans vs actuals enable a clearer view of budgetary trends. Even more capability includes secondary functions, such as permitting, design control / validation, and formal risk management.
TRIRIGA Projects was developed and driven by necessity and has evolved into a powerful solution to capital project management that most organizations cannot live without.
I am new to the IBM TRIRIGA Support organization, working as a Level 2 Support Engineer. It has been my observation when reviewing PMR's that there is a lot of time spent going back and forth between the customer and the support engineer. It seems to me that this is due, in part, because not enough information was initially provided. Many times I have seen, in a PMR, that the customer is getting some error. Sometimes they just say they are getting an error or they may report the specific error with no information about how it happened, what version they were using or what they were doing. Many times there are vague steps with our client thinking that TRIRIGA engineers should know what they are trying to do.
I wanted to share what happens in support so that clients might understand why information about a problem is so important. When support receives a PMR we try to reproduce the issue based on the information given to us. If we are not given enough information, we are forced to collect it by making requests that can take days or even weeks to accomplish. Time zones play a role where each email can take a full day to get to the right people and get a response. In some cases, if we are provided with not enough information we may fail to replicate the problem which does not mean it is not an issue, it just means we may have replicated incorrectly because we are missing information or there are configurations or customized workflows that we do not have. There could be something in the way that the customer is doing something versus how the support engineer is doing something, because with software, there can be more than one way of doing something. If we need to get additional information it just takes that much more time.
We recognize that your time is valuable and it can be frustrating going back and forth to get the necessary information to reproduce an issue. What would help us in IBM TRIRIGA Support, is when entering a PMR, clients provide detailed step by step instructions as if you were asking your non tech-savy grandmother to reproduce. It may sound corny but it really is all in the details. As I mentioned, there could be more than one way to do something and left to our own devices, we might not do it the same way as you (the customer), so the more details the better.
If you have ever cooked and followed a recipe you are following steps. You might think of that approach for entering your steps to reproduce an issue.
Who are you logged in as? (what security rights are involved)

Use click by click instructions since using an icon vs a menu selection may produce different results
For example:
Login,

click <link>,

click <icon>,

choose <action>,

press enter
etc
Your time is valuable and we recognize that. The more detailed you are with your initial entry on the PMR, the less time spent going back and forth trying to get the steps and more time can be spent on reproducing and resolving your issue.
Remember, we do have a document we often call a "Must Gather" or "Information To Collect" document for TRIRIGA PMRs. You should always submit this when you open a PMR. You can generally fill it out and save it so you always have it handy to attach to PMRs, just remember to update it when something changes. See it here:
http://www.ibm.com/support/docview.wss?uid=swg21961411