The developerWorks Connections Platform is now in read-only mode and content is only available for viewing. No new wiki pages, posts, or messages may be added. Please see our FAQ for more information. The developerWorks Connections platform will officially shut down on March 31, 2020 and content will no longer be available. More details available on our FAQ. (Read in Japanese.)
with Tags:
supiwms
X
Internet of Things for Everything: Smart Exit Sign - Smart Exit Sign solution is going to significantly reduce costs it takes to manually test each individual device, eliminate human error and remove obstruction of hospital day to day operations and reduce time it takes to generate regulation reports.  This Solutions shows the combination of Tririga, Maximo, IoT Platform as well as the Willard IoT Smart Exit Sign.
Do you need extra assistance deploying IBM software that has been sitting on the shelf? Need assistance with managing your upgrades? Would it help to have a single point of contact within IBM Support who can help you connect with a team of subject matter experts? If you are struggling to manage your IBM Software deployment with limited resources, the Accelerated Value Program (AVP) may be able to help.
So, what's in it for me you ask?
Trusted Advisor – Single point of contact
Direct connect to Development
Priority Call Handling
Proactive Services
Complimentary Enablement
Onsite Engagements
If you plan on attending the upcoming TRIRIGA University event on November 28-29, you can learn more by attending the Accelerated Value Program session hosted by our AVP Program Director, Betsy Autry. Further information and registration details are available in
TRIRIGA University – 2018 TRIRIGA User Conference Nov 28-29.
Additional resources:
IBM TRIRIGA University - Join us Nov 28-29 for the premier event for facilities management and building innovators.
This year's TRIRIGA user group conference spans all aspects of the facilities, real estate, and building lifecycles – delivered by clients, partners and the IBM product and business teams. See partner and IBM demonstrations, and speak with product experts to deepen your understanding of the capabilities available to achieve greater ROI for your business.
Here are 6 key Reasons to attend TRIRIGA University:
Register now: http://conference.learnquest.com/TririgaUniversity18/
Companies are instrumenting and connecting their industrial equipment, buildings and facilities, and vehicles with billions of sensors to create what is known as the Industrial Internet of Things (IIoT).
To learn more, read Industrial "Things" Produce "Industrial-Sized" Outcomes, by Kareem Yusuf, General Manager for IBM Watson IoT.
The "Get Connected" series with Chris O'Connor discusses a range of Internet of Things (IOT) topics in the areas of Facilities Management, Asset Management, System Engineering and AI. Get Connected will provide you with insights to help you start your own digital transformation.
Take a look at the latest edition Optimize your building operations from the ground up where Chris talks about Facilities Management and using data to optimize your buildings for the best occupant experience.
You catch also up on previous editions in the Get connected series here: http://www.ibm.com/blogs/internet-of-things/tag/getconnected/
Attending Think 2018 and looking to keep on top of what's happening this week? Need help planning your agenda?
You may want to check out the schedule to see what's going on during the conference, plan what you want to see live, and make it easy to catch up with everyone else on demand.
If you need some assistance with planning your Think 2018 experience, Watson is ready to help. You can explore sessions and tell Watson what your interests are so Watson can make recommendations for you. Find out how at Ask Watson.
You can watch live broadcasts of presentations, replay sessions, and discover inspiring conversations with influencers and thought leaders. See the live streaming agenda for details.
IBM continually strives to seek new and better ways to improve the support experience we provide. With that in mind, we are pleased to announce the upcoming improvements to our support model for our On-Premise products. When these offerings are migrated to the new Support Community, Support Portal or Service Request will redirect you to it where you can log in using your existing IBM ID & password. For your convenience a "Provide Feedback" link has been provided at the top & bottom of the page.
You can find a list of common FAQs for your offerings in the following technotes: 
We hope you enjoy the enhancements of this new IBM support experience and welcome your feedback.
We all know that knowledge assets are an invaluable resource for any support organization. On a daily basis, our support engineers gleam a wealth of insights from their problem-solving investigations. From those insights, they have taken the necessary steps to publish that knowledge to ensure that the solutions are made available for all our clients.
As we wrap up the 3rd quarter of this year we thought it would be a good time to post an updated list of our top technotes. Below we've compiled a list of our 20 most used troubleshooting technotes for our Continuous Engineering, Maximo and TRIRIGA products. We hope that highlighting them here will help to improve the troubleshooting process for you.
Enjoy!!
Continuous Engineering
| | | |
| --- | --- | --- |
| Doc Number | Title | Product |
| | DB2 error during server rename: Batch failure. The batch was submitted, but at least one exception occurred on an individual member of the batch | Rational Team Concert |
| | Error 404 No target servlet configured for uri:/jazz/admin | Rational Team Concert |
| | Error "A WebGroup/Virtual Host to handle /jts has not been defined" on WebSphere ND deployment | Rational Team Concert |
| | Error: The Eclipse executable launcher was unable to locate its companion launcher jar | Rational Team Concert |
| | Configuring reverse proxy using IHS results in error "GSK_ERROR_BAD_CERT(gsk rc = 414) PARTNER CERTIFICATE" | Rational Team Concert |
| | Performance issues and CRRRW7556E after upgrading IBM Rational DOORS Next Generation (DNG) repository | Rational DOORS Next Generation |
| | Error code=8096 reported when working with RTC Eclipse client | Rational Team Concert |
| | Installing DOORS causes Microsoft Word to prompt "Insert Smart Card" during startup | Rational DOORS |
| | Tuning the configuration cache for IBM Rational DOORS Next Generation | Rational DOORS Next Generation |
| | HTTP 400 Bad Request: server to server communication fails when system clocks are not synchronized | Rational Team Concert |
| | Connecting to Jazz Repository results in "Failed to contact the repository <Servername>" error | Rational Team Concert |
| | Error "failed to create the Java Virtual Machine" while launching IBM Rational Publishing Engine | Rational Publishing Engine |
| | Running the "repotools-jts -reindex all" or "repotools-rm -reindex all" command results in Java out of memory CRJZS5856E errors in Rational DOORS Next Generation | Rational DOORS Next Generation |
| | RQMCopyUtility error: SSL_TLS SSLContext not available. Certificate does not conform to algorithm constraints | Rational Quality Manager |
| | Error 404: No target servlet configured for uri: /jazz/web/console/QM | Rational Quality Manager |
| | Opening a Microsoft Word document results in "A certificate has expired" error in Rational DOORS | Rational DOORS |
| | Installing or updating Rational Team Concert on Linux platforms results in "Too many open files" error | Rational Team Concert |
| | Opening a DOORS module results in error "Unable to open module... No such file or directory" | Rational DOORS |
| | Starting IBM Rational DOORS results in error "Cannot connect to server" | Rational DOORS |
| | Export to DOORS icon is missing in Microsoft Word | Rational DOORS |
Maximo
| | | |
| --- | --- | --- |
| Doc Number | Title | Product |
| | Clearing WebSphere temporary file caches for Maximo Asset Management | Maximo Asset Management |
| | Maximo Upgrade Resources | Maximo Asset Management |
| | Adding Lookup Functionality to a Field in Maximo Using a Table Domain | Maximo Asset Management |
| | Setting up Attached Documents | Maximo Asset Management |
| | Maximo BMXAA7901E - You cannot log in at this time | Maximo Asset Management |
| | Logging in Maximo | Maximo Asset Management |
| | Unable to Turn Off the Admin Mode in Maximo | Maximo Asset Management |
| | Unable to View Workflow Process in Workflow Designer or Gantt View in Scheduler | Maximo Asset Management |
| | Advanced date queries for Maximo (SQL Server) | Maximo Asset Management |
| | BMXAA6421E Could not establish a secure connection to SQL Server by using SSL | Maximo Asset Management |
| | BMXAA7901E - You cannot log in at this time | Maximo Asset Management |
| | BMXAA6712E - The MBO record could not be fetched from the database in the mboset. | Maximo Asset Management |
| | Unable to Login to WebSphere Console after enabling LDAP Security | Maximo Asset Management |
| | Setting Up Crossover Functionality in Maximo | Maximo Asset Management |
| | Error 500 While Trying to Login Into Maximo | Maximo Asset Management |
| | "Error 404: javax.servlet.ServletException: java.io.FileNotFoundException: SRVE0190E: File not found" when downloading Result set | Maximo Asset Management |
| | To Search For Records in a Maximo Database | Maximo Asset Management |
| | Adding a valuelist (ALN Domain) in Maximo | Maximo Asset Management |
| | NoClassDefFoundError after deploying a new Web Service. | Maximo Asset Management |
| | Crontasks Are Not Running in Maximo | Maximo Asset Management |
TRIRIGA
| | | |
| --- | --- | --- |
| Doc Number | Title | Product |
| | Collecting Data: Read first for IBM TRIRIGA | IBM TRIRIGA Application Platform |
| | Error during TRIRIGA installation on Windows 2012 R2 | IBM TRIRIGA Application Platform |
| | How to run WebSphere Application Server (WAS) Liberty profile as a Windows service. | IBM TRIRIGA Application Platform |
| | TRIRIGA Web Services is not working on WebSphere 8.5.5 with TRIRIGA 3.4.2 and reports "IncompatibleClassChangeError" error | IBM TRIRIGA Application Platform |
| | Making Google Mail work for incoming mail in the case of TRIRIGA 3.4.1 running over WebSphere 8.5.5.x | IBM TRIRIGA Application Platform |
| | TRIRIGA Outage-Cannot Login | IBM TRIRIGA Application Platform |
| | IBM TRIRIGA custom BIRT Reports previews correctly in BIRT Eclipse but does not run on TRIRIGA | IBM TRIRIGA Application Platform |
| | How to set Field Level Auditing | IBM TRIRIGA Application Platform |
| | org.apache.catalina.connector.CoyoteAdapter exception shows in log after upgrade | IBM TRIRIGA Application Platform |
| | Document preview not working in TRIRIGA 3.5.1.1 and the Download button is not showing for non-admin users | IBM TRIRIGA Application Platform |
| | IBM TRIRIGA Workflow Builder not loading tasks after Microsoft Security Patch install (KB3032359,KB3038314,KB3049563) | IBM TRIRIGA Application Platform |
| | Unable to login to TRIRIGA Anywhere Work Task Management 'Your user name and password could not be validated. Connect to the server and try again.' | IBM TRIRIGA Anywhere Workplace Operations |
| | TRIRIGA 3.5.1 BIRT report fails as no report can be found in the location it is stored | IBM TRIRIGA Application Platform |
| | Enabling LOG4J loggers on Oracle Weblogic platform after a successful install | IBM TRIRIGA Application Platform |
| | TRIRIGA Workflow Agent failed to run after upgrade | IBM TRIRIGA Application Platform |
| | How to disable specific notifications in TRIRIGA | IBM TRIRIGA Application Platform |
| | The TRIRIGA graphics tab does not display a drawing when a user is connected through Siteminder | IBM TRIRIGA Application Platform |
| | TRIRIGA AP v3.4.2 Installer does not deploy to WebSphere v8.5.5 | IBM TRIRIGA Application Platform |
| | Intermittent 'Application Build Mismatch' error upon login after upgrading | IBM TRIRIGA Application Platform |
| | In TRIRIGA workflow and adding system functions to a switch task | IBM TRIRIGA Application Platform |
image credit: By Ansonlobo (Own work) [CC BY-SA 4.0], via Wikimedia Commons
Recommended better practices when using Lease Accounting Payments in TRIRIGA - Edgar Mengelberg discusses some simple steps you can consider that are seen as recommended best practices where it concerns your Lease Accounting Payment Schedule run. [Read more...]  
More posts from Edgar:  
See even more posts on the IBM Real Estate and Facilities Management blog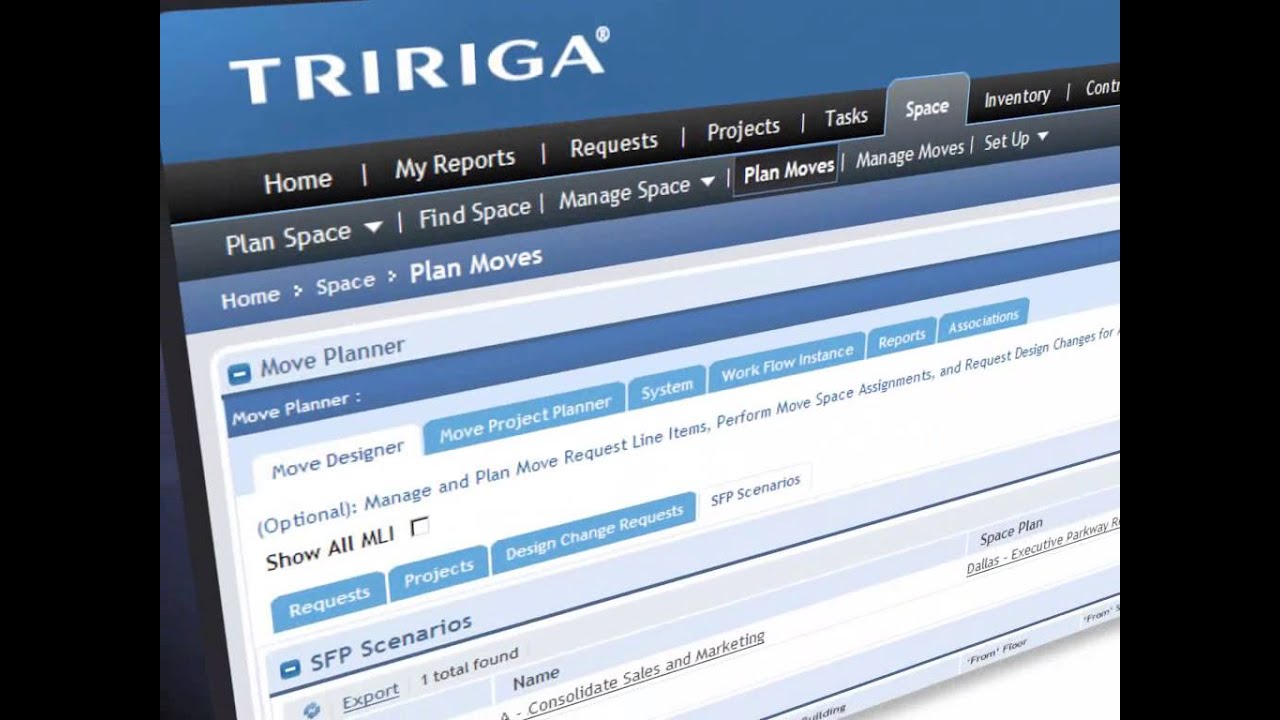 IBM TRIRIGA Support works on addressing problems through a problem ticketing system where each issue is logged as an IBM Service Request (SR) or Problem Management Report (PMR). IBM TRIRIGA Support manages problems reported via this process.

IBM TRIRIGA Support provides a support landing page titled, "IBM TRIRIGA Information and Support Resources" which has a lot of very helpful information. It is available here: https://ibm.biz/BdiUwf
This page has a Support Resources Home section that provides numerous links to some great resources, including a link to our IBM Service Request system where you can open a Service Request (SR). For convenience, the link for creating a Service Request (SR) is here: http://www.ibm.com/support/servicerequest
Alternatively, on the IBM TRIRIGA Information and Support Resources page there are also IBM Support phone numbers that can be used to call for support.
Once an SR/PMR is opened, it can be tracked for updates via the SR tool. You may also request an update at any time and this will notify the Support team to follow up with you as soon as possible.
For the most efficient IBM TRIRIGA support experience, a few guidelines should be followed:
There should only be one problem per SR/PMR per customer environment. This helps to keep the focus on a particular issue for the duration of the SR/PMR, and removes any chance for confusion in communication. This makes the SR/PMR easier to navigate, consolidates troubleshooting information such as logs, steps to recreate the issue, etc. both for Support and for the customer end. This also allows any people new to the SR/PMR on the Support side or customer side to be quickly be brought up to speed on the issue at hand.

This policy of only addressing one problem per PMR is very important for IBM TRIRIGA Support as well because TRIRIGA is enterprise software residing in an n-tier environment which means that a problem may involve many different components and/or multiple products. This can result in SRs/PMRs being investigated by multiple people and/or teams within IBM to come to a resolution. Having the SR/PMR concise and focused makes this all much easier to manage and will result quicker resolution.
Also, it is important to have one problem per SR/PMR because if the problem reported is determined to be a defect, we will create an APAR for it and an APAR also can only cover one distinct problem and we can only create on APAR per SR/PMR. More information about SRs, PMRs, and APARs can be found here: https://ibm.biz/BdiUwq
SRs/PMRs also have the concept of "severity". This is a ranking that is set by the customer to indicate the urgency and importance of the issue. This setting is how the Support team determines the priority to give to each issue. Please be be pragmatic in choosing a severity for the problem being reported. The Support team does realize that all issues are important to our customers. However, in order to ensure that when a very critical issue is encountered and needs immediate resolution is handled properly, we need our customers to prioritize their issues realistically.

The SR/PMR severities range from 1 (most critical) to 4 (not critical).
Please keep in mind that if all issues are logged as severity 1 issues, this is a misrepresentation, and IBM will be unable to provide adequate timely resolution for truly critical issues for all customers.
Also, when opening your SR/PMR, try to be as complete as possible in the description of your issue and provide as much of the critical information as possible. More information related to what information is needed can be found here: https://ibm.biz/BdiUwM
Keep in mind that any inside knowledge about your particular problem or environment is good to provide as well because Support deals with a wide variety of issues and test cases and might not be aware of how a particular customer has customized their environment/install, how they are testing their application or what the expected result is. The more complete you are in your initial description the quicker we can get the SR/PMR on the correct track to resolution.
Finally, try to be prompt and clear in your responses as we communicate during the resolution process. Especially with high priority issues. The quicker you can reply that you have received any updates and let us know your response, the better. Again, due to the large volume of issues coming in, by quickly responding it can ensure that your issue remains at the forefront of the minds of those involved.
For additional guidance on the IBM TRIRIGA Support process, please see the following link for our IBM Support Handbook: https://ibm.biz/BdxmXH
GiuCS
270003E2P0
Visits (8838)
Question
I would like an example of running an ETL Job Item as simply Running the process fails.
Cause
Users see the Activated record and assume they can click Run Process and will get results. There is actual need to enter a set of restraining data to get results.
Answer
Every ETL Job Item is different. You need to fill in information to the record in order to get the results necessary for the transformation or processing.
A complete list of field requirements and processing possibilities can be found in the manual link below.
This blog entry is for a sample run of a Survey Fact ETL Job Item.
Related information
IBM TRIRIGA - Running ETL transforms
In this day in age, security is a very hot topic and as soon as one vulnerability pops up, it is addressed and mitigated, another one is found. It is a vicious circle of identifying and addressing that does not seem to let up. In our fixpack release notes, information regarding mitigation of vulnerabilities that were addressed without an APAR is listed. And sometimes, a vulnerability could be addressed as an APAR.
The reason I am mentioning security vulnerabilities is that sometimes, when they are resolved, there is an effect that impacts existing functionality and it may not always be clear. Sometimes, the result of fixing these vulnerabilities can "change" functionality.
As an example, in the 3.5.2 release, there is mention of an APAR related to external URL navigation items will now open in a new window to avoid cross origin scripting vulnerabilities. Prior to the 3.5.2 release, if you used an external URL in the navigation, it just opened in the same window. We have seen some issues where clients wanted the original design, but that is no longer possible since the change was made as a result of fixing a security vulnerability. The current behavior is correct and cannot revert to the old design. So in this case, there was an APAR referenced. But in others, there may not be. You can look at the 3.5.2.1 release notes (found here https://www.ibm.com/developerworks/community/groups/service/html/communityview?communityUuid=9e3a5b9d-6a06-4796-a6c1-5137b626e39c#fullpageWidgetId=W89a8af160e64_4167_a047_b5bc553dcaf4&file=9ce63739-95fd-4309-aeb2-02048732d806) to see what I am referring to.
As the product develops and security vulnerabilities are found and addressed, it could mean a change in how something works. Reading the release notes can be a source of information but it may not always be clear why something changed. We all know change is hard, especially when we are so used to it working a certain way. I don't know about you, but if the change was made to address a security vulnerability, I can live with that and accept the change.
Sometimes a user that supposedly has licenses for a form or portal is not being able to see it, so how do I determine if some license is missing or if the licenses I have are enough? This question often comes up when users start reporting they can not access portions of the application and call in complaining about it.
Answer:
The best way to see it is to log as an Admin user, for instance "system" and follow these instructions:
Go to Tools - Administration - License Manager.
Click on "Matrix View"
User the browser find function and look for the FORM or Business Object.

The necessary licenses are marked with a check sign (or R for read-only)
In the below example you see that a user accessing via Cloud needs license "IBM Facilities and Real Estate Management on Cloud Enterprise" to access the Contact Center (form triContactCenter).
If you have questions on specific licenses, contact your sales representative from IBM or Business Partner. They are able to see what you are entitled of.
GiuCS
270003E2P0
Visits (9641)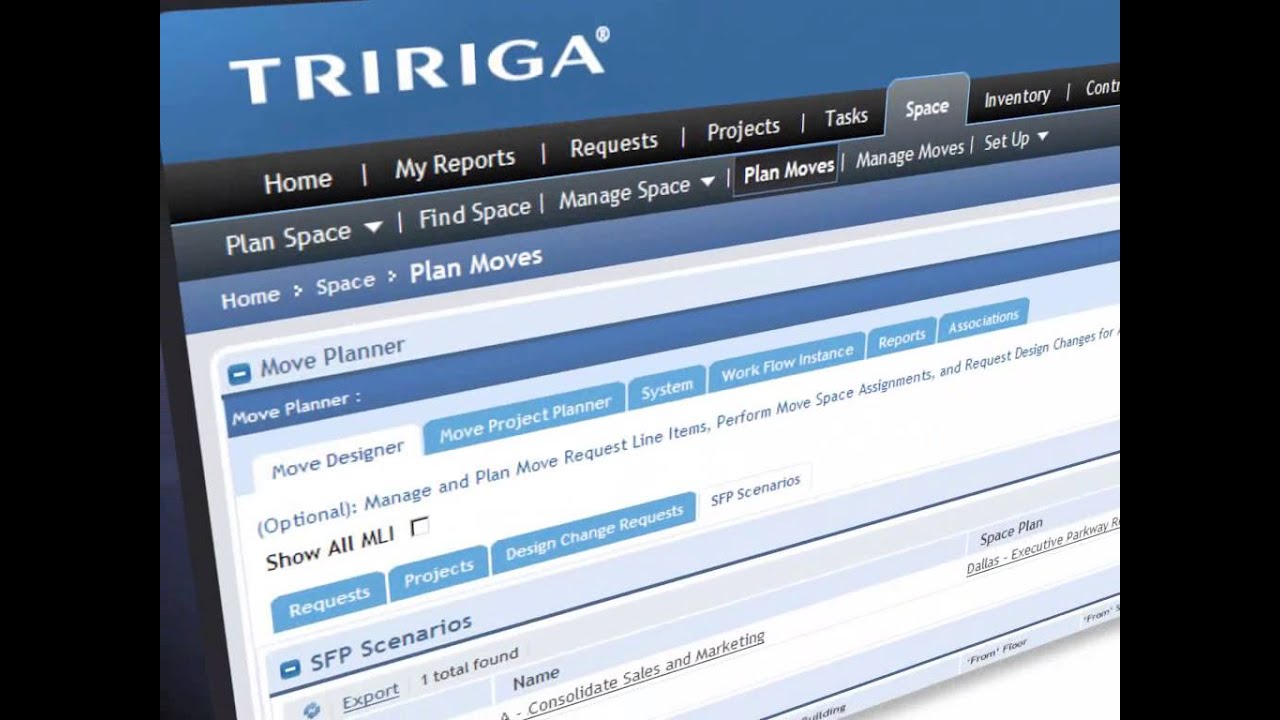 There are many reasons and installation scenarios that can cause Report, specially BIRT ones to fail to export due time out.
Excel exports are often the ones you can observe because all the file formatting happening during export.
Let's focus on Liberty installations, but this recommendation can be used to other web server with some tweaks.
Most of the times this is related to time-out settings, specially for HTTPS (SSL/TLS) connections. A good troubleshooting is performing the same in a HTTP connection, does the report exports? If so, take note of the time you need to export it and plan to extend time-out in HTTPS connections to at least the double of the time.
This is documented in the HTTP Endpoint entry in Liberty Knowledge Center link below:
https://www.ibm.com/support/knowledgecenter/en/SSEQTP_8.5.5/com.ibm.websphere.wlp.doc/ae/rwlp_config_httpEndpoint.html
Look for the sslOptions and also double check the ones for http, all time-outs be equally increased.
If you are an administrator for TRIRIGA, chances are you have access to Security Manager, which is responsible for granting access to the TRIRIGA applications through the security groups. Prior to 3.5.2, the only way to view security access was to go to the Access tab and then select the Access Configuration sub-tab. That is where you would grant (or remove) access. However, it is not very user friendly in terms of finding something and looking what the overall picture of the access of the selected security group. So in 3.5.2, a new sub-tab was access to the Access tab called Access Summary.
The Access Summary tab will show you in a column format, the permissions of the module/business object, form, tab and section. You are able to filter by each of those fields. But only the module/business object and form filters will have a drop down list. The rest of the filters are free form text so be careful when entering data into them.
It is worth noting that when you go to the Access Summary, it will take a little bit for the data to come up. This is because of the query used to extract all that data. Once you have the data up, you can start using the filters to look at the access. what modules/business objects it has. Or if there is a specific form you want to look at. The permissions field will show the specific permission, if it's Read, No Access or the name of the action, like AssetLeaseParent::Find.
This tab should now make it much easier to identify what a security group has access to. If you find yourself limited with what you want to do within the tab, there is an Export button, that will export the data into a tab delimited .txt file. When you click on the Export button, you will get a message letting you know that it will run in the background and you will receive a notification when it is complete. You will want to monitor your Notification notices. It should also be noted that the file is exported to the application server, not your local server. The path of where the file can be found will be in your notification. If you don't have access to the servers, you will need to reach out to your system administrators to get the file for you. Here is what the file will look like when it is imported into Excel.
So there you have it - an easier way to view the access of a security group.