The developerWorks Connections Platform is now in read-only mode and content is only available for viewing. No new wiki pages, posts, or messages may be added. Please see our FAQ for more information. The developerWorks Connections platform will officially shut down on March 31, 2020 and content will no longer be available. More details available on our FAQ. (Read in Japanese.)
with Tags:
learning
X
Engineering Academy comes to you: IBM is sponsoring learning opportunities throughout the U.S.
Our first Engineering Academy Comes To You event in Huntsville, AL promises to be very popular, so we urge you to register quickly to assure your place at the conference.
Huntsville, Alabama, July 9-11
Brockwell Technologies, Inc.
4970 Corporate Dr. NW Ste 110
Huntsville, Alabama. 35805
July 9 – July 11, 2019
9:00AM – 5:00 PM
Engineering Lifecycle Management (ELM) solutions – July 10, 2019, 9:00AM – 1:00 PM
Beyond Requirements Engineering: Solving the really hard problems in engineering and development
Requirements Verification with Test Management
Requirements Management for the Lifecycle

Agile Planning – Software Development and SAFe

Federal Self-Serve Reporting with Jazz Reporting Service
Each afternoon, and on the morning of the final day, July 11, participants can participate in labs most suited to their own roles and interests:
Requirements Management

Design Management
Continuous Engineering
Collaborative Lifecycle Management (CLM)

Scaled Agile Framework (SAFe)

Report Management
Register to attend!
Mark your calendar for additional Engineering Academy Comes To You events that will be occurring throughout the country.
Model Based Systems Engineering (MBSE) and Requirements Management
Annapolis Junction, Maryland
August 20 – 22, 2019
Requirements Quality Assistant (RQA) and Artificial Intelligence (AI)
San Ramon, California
August 28, 2019
Model Based Systems Engineering (MBSE) and Requirements Management
Washington, DC
September 17 – 18, 2019
If you have IoT devices in your home, or on your corporate network (or both), an IoT malware attack might have already happened to you. And if it has not happened, it almost certainly will. The truly frightening thing is that your devices might have already been attacked and compromised. And you might not even know. Article author J Steven Perry walks us through device anatomy, the attacks themselves, recent examples, and most importantly; How to protect ourselves!
Anatomy of an IoT malware attack - If you have IoT devices in your home, or on your corporate network (or both), they are under attack. They might have already been attacked and compromised. And you might not even know. In this article, I will address these three questions: What does an IoT device look like under the hood, what does an IoT malware attack look like, and what do you do to protect your IoT devices from attack? [Read more....] 
 Related topics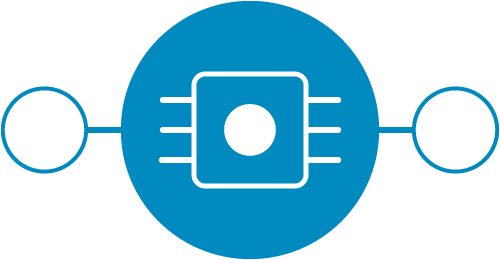 IoT 201: Building skills in IoT development - In the previous learning path, IoT 101: Getting started with IoT development, you got an overview of the concepts and skills that IoT developers need. In this IoT 201 learning path, you'll dig deeper into the skills you need to develop innovative IoT solutions. In this IoT 201 learning path, you're first introduced to some of the key tools and technologies for large-scale IoT development. Next, you'll explore IoT developer kits and IoT architectures. Then, you discover lessons learned in developing connected cities, an ultimate large-scale IoT project. Finally, this IoT 201 learning path culminates in a video-based tutorial where you get to build your next IoT project — a healthy habits tracker.
Downloadable resources:
 PDF of this content
Get a monthly roundup of the best tools, training, and community resources to start developing your own IoT solutions.
There are quite a few ways to engage in extended learning in IBM and obtain both professional certifications as well as open badges recognizing your achievements and knowledge.  
For professional certifications surrounding the Watson Internet of Things unit, check out IBM's Professional Certification Program here: http://www.ibm.com/certify/certs/index_unit_wi.shtml
You may also want to investigate the IBM Open Badge Certification Program here: http://www.ibm.com/certify/badges.shtml
The Certified badge is awarded to IT professionals who have successfully completed the requirements associated with selected solutions, selected advanced/expert certifications and to individuals who have made significant contribution to the development of IBM certification exams. This badge is typically associated with the learner who has achieved and demonstrated an exceptionally high level of understanding of the topic represented by the certification. All IBM certification credentials can be shared on Linkedin (Watch Now). When a certification is eligible for a badge, that badge can also be shared on social media.  
Of course, you can also take a look at the IBM Skills Gateway and their use of the Open Badge system. What is an Open Badge? An open badge is a digital representation of an outcome or achievement. Open badges refer specifically to badges that adhere to an open standard being led by the Mozilla Foundation for recognizing and validating learning. They are secure, web-enabled credentials that contain granular, verified information employers can use to evaluate an individual's potential.  
IBM credentials are recognized, respected and valued globally in the IT industry, but communicating your credentials in today's ever-expanding online marketplace can be challenging. IBM has established this opportunity so you may easily and quickly share verified proof of your achievement wherever and whenever you choose. Where applicable, your IBM credentials will be represented by a digital image that contains verified metadata describing your qualifications and the rigorous process necessary to earn them.  
You can use the Find a Badge link to search and locate the badges you're interested in (here's a hint, use the Filter drop list to select "Watson" for all the Watson and IoT related badges available): https://www.ibm.com/services/learning/ites.wss/zz-en?pageType=badgesearch
Lastly, there is a great Coursera program that will guide you through using the Watson IoT Platform on Bluemix, and once completed, you can receive a certificate: https://www.coursera.org/learn/developer-iot/
There is even a Cloud Application Developer course which covers IBM Bluemix as well: https://developer.ibm.com/courses/all-courses/cloud-app-developer-cert-prep/
With so many options, we're certain you can find something that is just right for your own journey in the IoT world!