The developerWorks Connections Platform is now in read-only mode and content is only available for viewing. No new wiki pages, posts, or messages may be added. Please see our FAQ for more information. The developerWorks Connections platform will officially shut down on March 31, 2020 and content will no longer be available. More details available on our FAQ. (Read in Japanese.)
with Tags:
ibm-iot
X
I am new to the IBM TRIRIGA Support organization, working as a Level 2 Support Engineer. It has been my observation when reviewing PMR's that there is a lot of time spent going back and forth between the customer and the support engineer. It seems to me that this is due, in part, because not enough information was initially provided. Many times I have seen, in a PMR, that the customer is getting some error. Sometimes they just say they are getting an error or they may report the specific error with no information about how it happened, what version they were using or what they were doing. Many times there are vague steps with our client thinking that TRIRIGA engineers should know what they are trying to do.
I wanted to share what happens in support so that clients might understand why information about a problem is so important. When support receives a PMR we try to reproduce the issue based on the information given to us. If we are not given enough information, we are forced to collect it by making requests that can take days or even weeks to accomplish. Time zones play a role where each email can take a full day to get to the right people and get a response. In some cases, if we are provided with not enough information we may fail to replicate the problem which does not mean it is not an issue, it just means we may have replicated incorrectly because we are missing information or there are configurations or customized workflows that we do not have. There could be something in the way that the customer is doing something versus how the support engineer is doing something, because with software, there can be more than one way of doing something. If we need to get additional information it just takes that much more time.
We recognize that your time is valuable and it can be frustrating going back and forth to get the necessary information to reproduce an issue. What would help us in IBM TRIRIGA Support, is when entering a PMR, clients provide detailed step by step instructions as if you were asking your non tech-savy grandmother to reproduce. It may sound corny but it really is all in the details. As I mentioned, there could be more than one way to do something and left to our own devices, we might not do it the same way as you (the customer), so the more details the better.
If you have ever cooked and followed a recipe you are following steps. You might think of that approach for entering your steps to reproduce an issue.
Who are you logged in as? (what security rights are involved)

Use click by click instructions since using an icon vs a menu selection may produce different results
For example:
Login,

click <link>,

click <icon>,

choose <action>,

press enter
etc
Your time is valuable and we recognize that. The more detailed you are with your initial entry on the PMR, the less time spent going back and forth trying to get the steps and more time can be spent on reproducing and resolving your issue.
Remember, we do have a document we often call a "Must Gather" or "Information To Collect" document for TRIRIGA PMRs. You should always submit this when you open a PMR. You can generally fill it out and save it so you always have it handy to attach to PMRs, just remember to update it when something changes. See it here:
http://www.ibm.com/support/docview.wss?uid=swg21961411
IBM continually strives to seek new and better ways to improve the support experience we provide. With that in mind, we are pleased to announce the upcoming improvements to our support model for our On-Premise products. When these offerings are migrated to the new Support Community, Support Portal or Service Request will redirect you to it where you can log in using your existing IBM ID & password. For your convenience a "Provide Feedback" link has been provided at the top & bottom of the page.
You can find a list of common FAQs for your offerings in the following technotes: 
We hope you enjoy the enhancements of this new IBM support experience and welcome your feedback.
In this day in age, security is a very hot topic and as soon as one vulnerability pops up, it is addressed and mitigated, another one is found. It is a vicious circle of identifying and addressing that does not seem to let up. In our fixpack release notes, information regarding mitigation of vulnerabilities that were addressed without an APAR is listed. And sometimes, a vulnerability could be addressed as an APAR.
The reason I am mentioning security vulnerabilities is that sometimes, when they are resolved, there is an effect that impacts existing functionality and it may not always be clear. Sometimes, the result of fixing these vulnerabilities can "change" functionality.
As an example, in the 3.5.2 release, there is mention of an APAR related to external URL navigation items will now open in a new window to avoid cross origin scripting vulnerabilities. Prior to the 3.5.2 release, if you used an external URL in the navigation, it just opened in the same window. We have seen some issues where clients wanted the original design, but that is no longer possible since the change was made as a result of fixing a security vulnerability. The current behavior is correct and cannot revert to the old design. So in this case, there was an APAR referenced. But in others, there may not be. You can look at the 3.5.2.1 release notes (found here https://www.ibm.com/developerworks/community/groups/service/html/communityview?communityUuid=9e3a5b9d-6a06-4796-a6c1-5137b626e39c#fullpageWidgetId=W89a8af160e64_4167_a047_b5bc553dcaf4&file=9ce63739-95fd-4309-aeb2-02048732d806) to see what I am referring to.
As the product develops and security vulnerabilities are found and addressed, it could mean a change in how something works. Reading the release notes can be a source of information but it may not always be clear why something changed. We all know change is hard, especially when we are so used to it working a certain way. I don't know about you, but if the change was made to address a security vulnerability, I can live with that and accept the change.
GiuCS
270003E2P0
Visits (6129)
Well, you get TRIRIGA 3.4.2 or later to install and see how cool to use the Liberty Profile for WebSphere Application Server (WAS). This lets you install both the web server and TRIRIGA at one strike and self deploys itself from TRIRIGA installer. What an easy deal!
After installing TRIRIGA and the WAS Liberty profile, the user logged into the service and running it cannot log out or the service will be stopped. Many businesses do not allow an Admin user to be logged in indefinitely.
Now you're thinking you have to install all over again in a WAS deployed first. You double check and see WAS Liberty cannot run as a service as a product limitation. What a drag...
Well, there is one workaround you can try. Using the Apache's daemon you can create a Windows service. The following instructions are an idea for how you can implement it, but it depends on your architecture and installation:
Download the binaries for Windows from: http://www.apache.org/dist/commons/daemon/binaries/windows/


U

nzip the downloaded file. The correct file depends on your architecture. Save it in your bin folder (the same where run.bat is located, for instance: C:\IBM\Tririga\wlp\bin)

Run the following script to create a Manual service. You need to change the values in the variables, and you might need to change other values too (e.g. --Startup if you want this service to be automatic):



Example:


____________________________________________________________________________________________________________


@echo off


set DAEMON_EXEC="C:\commons-daemon-1.0.15-bin-windows\amd64\prunsrv.exe"
set SERVER_START_COMMAND="C:\IBM\Tririga\wlp\bin\run.bat"
set SERVER_START_COMMAND_PATH="C:\IBM\Tririga\wlp\bin"
set SERVER_STOP_COMMAND="C:\IBM\Tririga\wlp\bin\shutdown.bat"
set SERVER_STOP_COMMAND_PATH="C:\IBM\Tririga\wlp\bin"
set LOG_PATH="C:\IBM\Tririga\log"
set SERVICE_NAME=TRI342_LIBERTY
set SERVICE_DISPLAY_NAME="TRIRIGA 3.4.2 Liberty Profile"
set SERVICE_DESCRIPTION="TRIRIGA 3.4.2 running in Liberty Profile"
set INSTALL_SERVICE_COMMAND=%DAEMON_EXEC% //IS//%SERVICE_NAME% --Startup=manual --DisplayName=%SERVICE_DISPLAY_NAME% --Description=%SERVICE_DESCRIPTION% ++DependsOn=Tcpip --LogPath=%LOG_PATH% --StdOutput=auto --StdError=auto --StartMode=exe --StartPath=%SERVER_START_COMMAND_PATH% --StartImage=%SERVER_START_COMMAND% --StopMode=exe --StopPath=%SERVER_STOP_COMMAND_PATH% --StopImage=%SERVER_STOP_COMMAND%
%INSTALL_SERVICE_COMMAND%
____________________________________________________________________________________________________________


Open the windows services application.




Locate the IBM Liberty Server service, right click, start.
Note: If you run into any issues, check the logs in the LogPath directory location for any errors - the errors as listed in the event viewer logs from Windows do not give meaningful errors.
References:
There is an RFE to implement this and I encourage you to vote for it:
https://www.ibm.com/developerworks/rfe/execute?use_case=viewRfe&CR_ID=29865
You can also check if that has been implemented already in the above page.
developerWorks Forum: https://developer.ibm.com/answers/questions/7668/liberty-profile-windows-service-apache-commons-daemon.html
Are you new to the IBM Support Community and managing your support cases opened with IBM? Would you like to have the ability to see case updates in your email from support?
A new feature was recently implemented that will allow you to see your case updates directly in your email. You no longer have to log into the community to see your case updates. To do this go to "My Settings" (located in the upper right hand corner of the community) and under Case Notification Settings select the following:
See Case Email Notifications for further details.
IBM Watson IoT Support Lifecycle Resources
Resources
_______________________________________________________________________
End of Support (EOS) Announcements
IBM provides advance notification of End of Support (EOS) dates allowing customers reasonable time to complete software upgrades or to refresh application products. EOS announcements are made in April and Sept.
Announcement letter dates are U.S. only. Information for other country announcements is available on the IBM Offering Information page. Select the date to view the announcement letter. Note that some product versions may not have online announcement letters.
View all IBM Software EOS announcements for 2016 and 2017.
IBM Software End of Support (EOS)
_____________________________________________________________________________
This section describes some of the standard and enhanced IBM Software Support Lifecycle Policies and common questions. Additional details and answers to commonly asked questions regarding the Support Lifecycle Policy can be found on our Frequently Asked Questions page.
Q: What are the major Support Lifecycle milestones?
A: The major Support Lifecycle milestones are:
General availability (GA) - Refers to the date that a new version or release of the product is available to all users. A product version/release is not published to the Support Lifecycle web site until the GA date.

End of Marketing (EOM) - Refers to the effective date on which a version/release (and associated part number) ceases to be available and can no longer be ordered via standard price lists.

End of Support (EOS) - Refers to the last date on which IBM will deliver standard technical support for a given version/release of a product.

End of Life (EOL) - Refers to the effective date on which a Software product, an Appliance or a Hardware platform reaches the end of its useful life.
Q: How do you determine if your installed software is still supported?
A: Search by product name or keyword using the Support Lifecycle Search tool. You can also view a list of IBM Software products that will reach EOS in 2016 and 2017 via the IBM Software End of Support page.
Q: What happens when EOS is announced?
A: Often, there is a newer version of the software available for download. In most cases, you'll have sufficient time to plan for and install the latest version. For more information on the lifecycle stages, including EOS, view this short YouTube video on the IBM Product Lifecycle and EOS.
Q: What is the standard version format for IBM Software products?
A: The full product version is expressed by a four-digit code known as the IBM Version, Release, Modification and Fix Level structure, or VRMF. View this Technote for additional information and description of each element. You may also find this Glossary of product support and maintenance terms helpful.
Q: How can you connect with Watson IoT on social media?
A: You can follow us on Twitter - https://twitter.com/IBMIoT or subscribe to our IBM Watson IoT Support channel on YouTube.
Q: Where can you find more information on IBM Support policies?
A: You can view and download the IBM Support Handbook(s) that are relevant to the product(s) you use.
______________________________________________________________________
For more information on IBM software support topics, check out the following resources:
____________________________________________________________________________________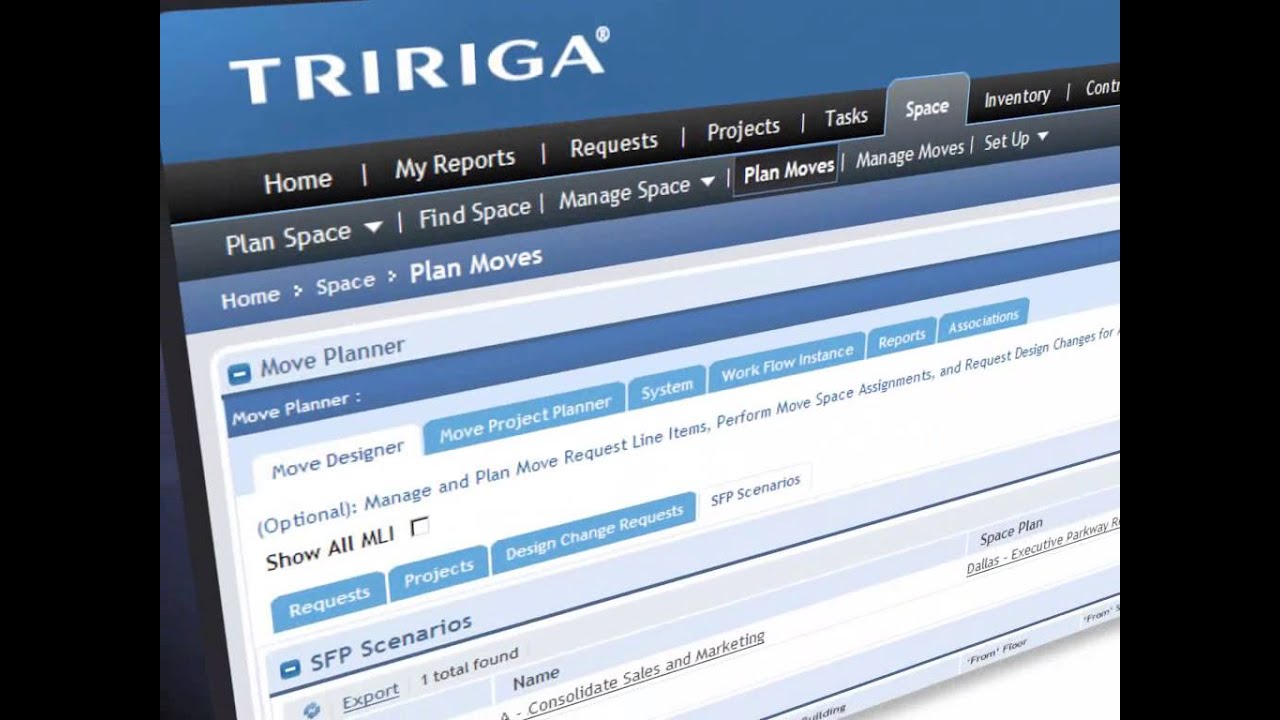 Occasionally we have IBM TRIRIGA customers who need clarification on the differences between Fixpacks and Limited Availability fixes. I want to share this information with you and state best practice guidelines here:
GENERAL AVAILABILITY FIXPACK (GA FIX)
GA Fixpacks deliver product defect fixes that have undergone a full development release cycle and the most extensive QA testing of all maintenance releases.
These fixes are delivered for any issue reported either internally or externally regardless of severity. Fixpacks occasionally deliver minor functional enhancements and modifications to add or update supported platforms, browsers, databases, middleware, etc.
Fixpacks are cumulative and each new fixpack contains all fixes from all previous fixpacks/interim fixes for that release.
LIMITED AVAILABILITY FIX (LA FIX)
An LA Fix is an unofficial mechanism to deliver emergency fixes for severe product issues that cannot be delayed until the next regular maintenance delivery. LA Fixes also go by the names "1-off" or "1-off Hotfix" but they all mean a single APAR fix delivered directly to a customer from Support.
Conditions that may warrant an LA Fix
A high severity issue in production without a fix already published in the standard maintenance streams and no work around is available.

A high severity issue that is blocking a go-live for an upgrade where the fix is not available in an interim fix for the recently upgraded fixpack level.

A high severity issue on a system that can not have published maintenance applied in a reasonable amount of time.
Risks associated with LA Fixes
LA Fixes are not fully tested prior to delivery

They are often specific to the client's individual environment

Subsequent maintenance or additional LA Fixes can cause regressions

Increases difficulty for support to perform diagnostics and increased likelihood that issues cannot be reproduced in-house or are unique to that environment
BEST PRACTICES FOR FIXES
It is perfectly acceptable to take an LA FIX to address an issue when warranted. However, the risk associated with taking an LA FIX should always be weighed against the perceived benefits. If at all possible, it is always best to wait for a fully tested GA Fix. Also, if you do take an LA Fix, it should only remain in place until a GA Fix containing the fix needed is available. At that point, the GA Fix should be applied.
We have had a few customers contact us because they could not start or stop Tririga on IBM WebSphere WAS Liberty Profile. We found that the way to resolve the issue was to implicitly run the batch file as Administrator on Windows OS.
If you have a need to restart Tririga on WAS Liberty Profile in Windows you must first find your tririga_root install path. If you used the default for the installer, this should be C:\IBM\Tririga. If you are not sure of the location, you can search for the following files (these should be in the Tririga \bin directory.): "run.bat" and "shutdown.bat"
STOP TRIRIGA:
To stop Tririga, navigate to the tririga_root\wlp\bin directory and locate the file called "shutdown.bat". Right click on shutdown.bat and choose the Run as Administrator option.
Alternatively, on Windows servers, you can open a command prompt and run the command to shut down the Liberty profile: tririga_root\wlp\bin\shutdown.bat
START TRIRIGA:
To start Tririga back up, navigate to the tririga_root\wlp\bin directory and locate the file called "run.bat". Right click on run.bat and choose the Run as Administrator option.
Alternatively, on Windows servers, you can open a command prompt and run the command to start the Liberty profile. tririga_root\wlp\bin\run.bat
If you need further assistance please contact IBM Tririga support.
We sometimes hear in support, that TRIRIGA performance is slow. No other details are given. That doesn't help us out a lot. We need to know more, like what was going on at the time that? Is it impacting the entire system or just one area?
Performance of TRIRIGA is a bit complex. and there is rarely any one thing that can be done to improve performance. Performance can be impacted by hardware, network connectivity, software versions, queries, indexes, customizations, configurations and more. The answer to performance concerns is often solving some combination of these things. But some things can be reviewed to help point you into a direction where to look and what to do.
Some things like hardware and network connectivity are out of our control and need to be reviewed by your own IT department or a business partner to perform a health check or performance analysis on your system. We do provide a list of minimum hardware requirements that TRIRIGA should be running on in our installation guides. We also have a compatibility matrix to show you what configurations are supported for your particular version here: https://www.ibm.com/developerworks/community/wikis/home?lang=en#!/wiki/IBM+TRIRIGA1/page/Archive+of+IBM+TRIRIGA+Support+Matrices
To help diagnose the problem, TRIRIGA has performance logs that can be enabled, retrieved and analyzed. There is a wiki page that describes the process of enabling the performance log files as well as analyzing them, which can be found here:
https://www.ibm.com/developerworks/community/wikis/home?lang=en#!/wiki/IBM%20TRIRIGA1/page/IBM%20TRIRIGA%20Application%20Platform%203.x%20Performance%20Log%20Analysis
The wiki will walk you through how to enable the performance log and then analyze the output.
In case of performance concerns, TRIRIGA Administrators should ALWAYS review best practices to ensure they are following recommendations before entering a PMR. The wiki regarding Performance can be found here: https://www.ibm.com/developerworks/community/wikis/home?lang=en#!/wiki/IBM%20TRIRIGA1/page/Performance
Once you have the performance log, you can create the following pivot table to help identify where something is taking too long.
Generally, if something is taking longer than 10 milliseconds then it is taking too long to. For instance, in this example, you can look at the query for the report and see if it is optimized correctly. You may need to look at your database to see if anything needs to be adjusted at the database level.
It should be noted, that if you are using multiple servers in your environment, you would need to access the console from the server that is having the problem. If you have 3 UI JVM's and 2 process servers, where one of them is the workflow agent and you know you are having issues with workflow performance, then you would access the console from the server that has the WF agent running.
So using the performance log can help you identify what could be taking so long and if you enter a PMR that is something that can help us out as well. It is important to remember, that TRIRIGA Support is committed to every clients success, however; performance is not typically covered as part of the support agreement. Our goal will be to help point you in the right direction but since most performance inhibitors are unrelated to TRIRIGA, the support team cannot commit to resolving performance related issues. We may advise you but the resolutions are often up to you.
Are you considering migrating your data from Rational DOORS to Rational DOORS Next Generation(RDNG)?
Are you looking for guidance and best practice before you begin to be successful first time?
If so, then your starting point is definitely the detailed guidance on developerWorks on how to Migrate data from Rational DOORS to Rational DOORS Next Generation. This is an excellent article which addresses the initial stages of the migration and how to approach the logical selection of your Rational DOORS data prior to migration.
New Sizing and Best Practice Guide on Jazz.net's Deployment wiki
Since the developerWorks article was published, we realized that more detailed sizing information was required prior to executing the migration of data packages from DOORS 9 to RDNG. We collated pertinent sizing information from the Rational DOORS Next Generation sizing guidelines, updated them with collective experiences of other migrations and then sprinkled the latest updates from the RDNG 6.0.2 release.
There are significant improvements to the import timings with RDNG 6.0.2 release, so please refer to this article if you are evaluating an existing or future migration as this could indeed be an influencing factor.
The document details:
Sizing Guidelines for Rational DOORS Next Generation 6.x
Recommendations on the maximum sizes of your modules, projects and repositories so as to maximize your success when importing your packages and working in the future within RDNG.
Hardware considerations
The considerations for hardware are simplified from guidance published elsewhere in the Deployment wiki, but here they are explained within the context of how to plan for your new world.
Guidance on how to convert your Rational DOORS modules prior to migration
Invariably there will be modules and projects within DOORS 9 which will not match up to the guidance prescribed for RDNG. Use this section to understand how to easily manipulate your data before migrating.
What if the data to be migrated exceeds the recommendations?
The guidance is clearly aimed for the general use cases and is very much our strongest recommendation.
It is understood that there are very large enterprise requirements management estates out there. It is recommended that you contact IBM if this applies to you.