The developerWorks Connections Platform is now in read-only mode and content is only available for viewing. No new wiki pages, posts, or messages may be added. Please see our FAQ for more information. The developerWorks Connections platform will officially shut down on March 31, 2020 and content will no longer be available. More details available on our FAQ. (Read in Japanese.)
with Tags:
ibm-iot
X
CLM 6.0.1 iFix 017 was made available for download on March 16.
This iFix contains fixes for 530 defects broken out for the following products:
Jazz Foundation : 56 APARs
Rational DOORS Next Generation (RDNG) : 139 APARs
Rational Quality Manager (RQM) : 103 APARs
Rational Team Concert (RTC) : 157 APARs
Reporting (JRS, DCC, LQE) : 72 APARs
Rational Lifecycle Engineering Manager (RELM) : 3
For information about downloading this fix (and fixes available for other versions) please go here.
CLM 6.0 iFix014 was made available for download on December 20th. This iFix contains fixes for 272 defects broken out for the following products:
Jazz Foundation : 45 APARs
Rational DOORS Next Generation (RDNG) : 67 APARs
Rational Quality Manager (RQM) : 38 APARs
Rational Team Concert (RTC) : 69 APARs
Reporting (JRS, DCC, LQE) : 51 APARs
Rational Lifecycle Engineering Manager (RELM) : 2
For information about downloading this fix (and fixes available for other versions) please go here.
CLM 5.0.2 iFix 025 was made available for download on March 16.
This iFix contains fixes for 689 defects broken out for the following products:
Jazz Foundation : 69 APARs
Rational DOORS Next Generation (RDNG) : 119 APARs
Rational Quality Manager (RQM) : 132 APARs
Rational Team Concert (RTC) : 251 APARs
Reporting (JRS, DCC) : 118 APARs
For information about downloading this fix (and fixes available for other versions) please go here.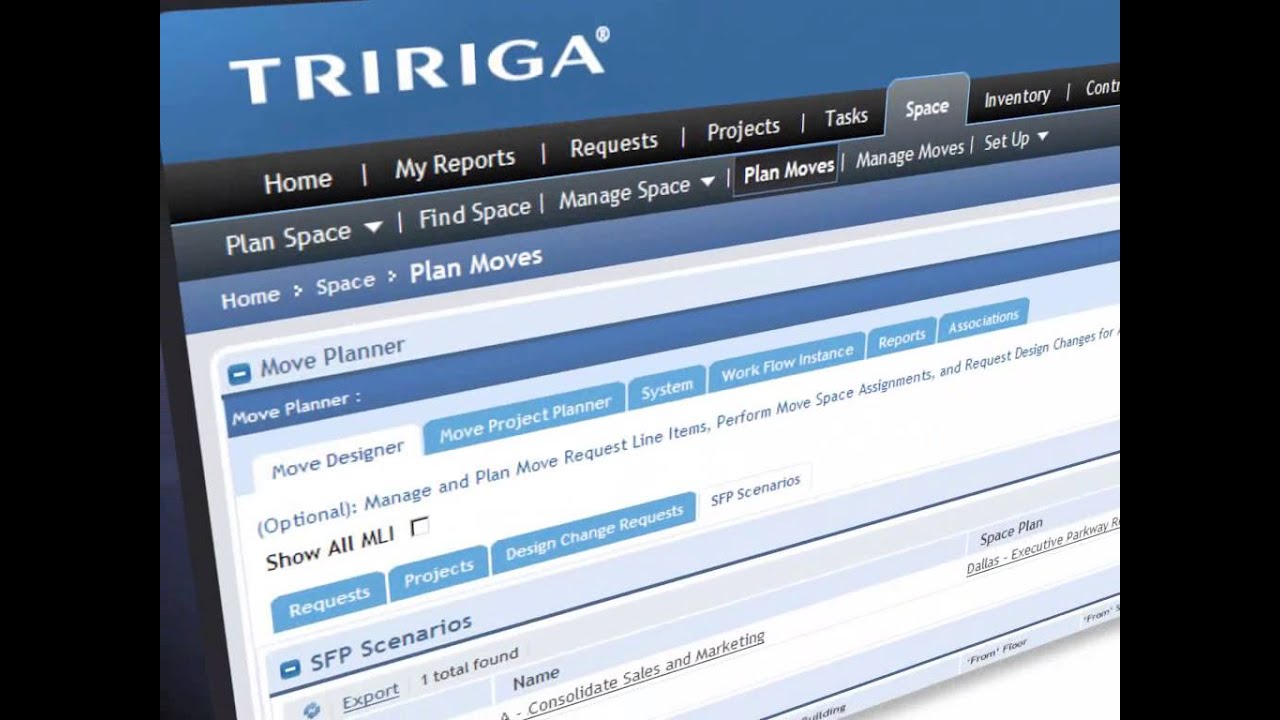 IBM TRIRIGA Support is committed to every client's success. To that end, we collaborate with our clients to determine when critical deployments will occur.
We treat new implementations, new function, upgrades, fixpacks; soft and hard go-live dates are all considered deployments.
When a client reports a deployment to us, we collect as much detail as possible, product versions, what is being deployed, what the risks are and more are included in the information our clients provide to us.
Support maintains a living database of these events and collaborates as a team when one is upcoming.
Our on-call engineers and duty managers are notified and we analyze known issues with the given deployment to make our clients aware.
The end result is you, the client, are aware of known issues and the IBM team is prepared for calls on the event. In this way, IBM's support moves from a more heavily weighted reactive approach to one that is more proactive.
You've likely seen our recent announcements including our new IBM Watson IoT division and our new global IoT headquarters in Munich.
As part of that the Internet of Things Foundation is evolving to become the IBM Watson IoT Platform. Along with the new name, IBM Watson IoT Platform has a great new look!
The platform will offer all of the features that you're familiar with and will be expanding with new capabilities across Connect, Information Management, Analytics and Risk Management.
We'll be updating the product, documentation and recipes over the coming weeks, so look out for the changes!
So login today and take a look!
Would you like to be directly involved in efforts to improve our products? Would you like the ability to vote on improvements that you have a vested interest in seeing implemented? Well you can do just that from the IBM RFE Community. As part of the community you can collaborate with IBM development teams and other product users through your ability to search, view, comment on, submit, and track product requests.
Check out some of the hottest RFEs for our IoT products and cast your vote for those requests you would like to see implemented: Internet of Things (IoT) Hot RFEs
Watch this video to learn more: IBM RFE Community - Learn about the RFE process
Are you looking for information to help you set up a clustered environment with version 6.0.5?
You can find information about how to approach clustering along with details about setup and configuration in Setting up a Change and Configuration Management application clustered environment version 6.0.5. There you will find details about how you can set up a clustered environment to host a Jazz Team Server and multiple Change and Configuration Management (CCM) nodes.
Cheat sheet: what is blockchain? This guide by Jen Clark is for anyone who has ever nodded politely at the mention of blockchain, while secretly breaking into a cold sweat and praying for a change of subject. I hear you, my friend. Here to help is a no-nonsense, no-jargon explanation of what blockchain entails and what you might use it for. 
Blockchain in a nutshell
...Before we start, here's a spiel for you to memorize and regurgitate to the adulation of your friends: "A blockchain is a highly secure way of recording transactions and contractual agreements. It's a tamper-resistant, digital ledger, visible to all the individuals, companies, service providers or other parties involved in a business transaction." 
Got it? Good. You now know more than most people. So, let's take some time to go a little deeper. 
In this day in age, security is a very hot topic and as soon as one vulnerability pops up, it is addressed and mitigated, another one is found. It is a vicious circle of identifying and addressing that does not seem to let up. In our fixpack release notes, information regarding mitigation of vulnerabilities that were addressed without an APAR is listed. And sometimes, a vulnerability could be addressed as an APAR.
The reason I am mentioning security vulnerabilities is that sometimes, when they are resolved, there is an effect that impacts existing functionality and it may not always be clear. Sometimes, the result of fixing these vulnerabilities can "change" functionality.
As an example, in the 3.5.2 release, there is mention of an APAR related to external URL navigation items will now open in a new window to avoid cross origin scripting vulnerabilities. Prior to the 3.5.2 release, if you used an external URL in the navigation, it just opened in the same window. We have seen some issues where clients wanted the original design, but that is no longer possible since the change was made as a result of fixing a security vulnerability. The current behavior is correct and cannot revert to the old design. So in this case, there was an APAR referenced. But in others, there may not be. You can look at the 3.5.2.1 release notes (found here https://www.ibm.com/developerworks/community/groups/service/html/communityview?communityUuid=9e3a5b9d-6a06-4796-a6c1-5137b626e39c#fullpageWidgetId=W89a8af160e64_4167_a047_b5bc553dcaf4&file=9ce63739-95fd-4309-aeb2-02048732d806) to see what I am referring to.
As the product develops and security vulnerabilities are found and addressed, it could mean a change in how something works. Reading the release notes can be a source of information but it may not always be clear why something changed. We all know change is hard, especially when we are so used to it working a certain way. I don't know about you, but if the change was made to address a security vulnerability, I can live with that and accept the change.
Attention: IBM Rational Lifecycle Integration Adapter users connecting to Jira in the Atlassian Cloud - an article by Steve DiCamillo
In this article Steve provides an update on recently introduced changes to the Atlassian products that may require an upgrade to existing Rational Lifecycle Integration Adapter (RLIA) installations. Refer to the article details to see if your installation may be impacted and what actions you may need to take.
Standard deployment topologies overview – This article addresses frequently asked questions from administrators about how to deploy the full CE/CLM solution so that it performs well, runs robustly, and evolves without restriction. Publishing these standard topologies helps to share examples of successful deployments. These topologies become a "short hand" reference that can be used whenever a CE/CLM deployment is discussed. [Read more…]
For anyone who is confused as to which release of CAD Integrator is compatible with which release of the IBM TRIRIGA Platform, navigate to the URL below for a blog entry on this subject. The blog contains a compatibility table along with information on how I derived the information in that table.
https://www.ibm.com/developerworks/community/blogs/9e3a5b9d-6a06-4796-a6c1-5137b626e39c/entry/cad_integrator_versions_versus_tririga_platform_versions?lang=en
Build a cognitive alert system for your IT operations - Monitoring tools today generally send alerts through incidents or email notifications. Often, though, IT teams need a more visually perceptive approach. For example, when an incident or email is received, or an action from an IT service management tool occurs, the IT operator needs either an audible signal on a speaker or a visual signal on a lamp. These types of alerts mean that operators no longer have to keep an eye on the screen or their smartphones. 
Implementing a solution that integrates service management systems with these types of devices can be quite complex depending on the current architecture. This article by Juscelino Candido de lima Junior demonstrates how you can use a low-cost set of hardware (a Raspberry Pi in a TJBot robot) and Watson APIs, IBM Watson IoT Platform, and other IBM Cloud services to build a cognitive alert system for your IT operations. [Read more...] 
Downloadable resources: PDF of the demo use case instructions
I am new to the IBM TRIRIGA Support organization, working as a Level 2 Support Engineer. It has been my observation when reviewing PMR's that there is a lot of time spent going back and forth between the customer and the support engineer. It seems to me that this is due, in part, because not enough information was initially provided. Many times I have seen, in a PMR, that the customer is getting some error. Sometimes they just say they are getting an error or they may report the specific error with no information about how it happened, what version they were using or what they were doing. Many times there are vague steps with our client thinking that TRIRIGA engineers should know what they are trying to do.
I wanted to share what happens in support so that clients might understand why information about a problem is so important. When support receives a PMR we try to reproduce the issue based on the information given to us. If we are not given enough information, we are forced to collect it by making requests that can take days or even weeks to accomplish. Time zones play a role where each email can take a full day to get to the right people and get a response. In some cases, if we are provided with not enough information we may fail to replicate the problem which does not mean it is not an issue, it just means we may have replicated incorrectly because we are missing information or there are configurations or customized workflows that we do not have. There could be something in the way that the customer is doing something versus how the support engineer is doing something, because with software, there can be more than one way of doing something. If we need to get additional information it just takes that much more time.
We recognize that your time is valuable and it can be frustrating going back and forth to get the necessary information to reproduce an issue. What would help us in IBM TRIRIGA Support, is when entering a PMR, clients provide detailed step by step instructions as if you were asking your non tech-savy grandmother to reproduce. It may sound corny but it really is all in the details. As I mentioned, there could be more than one way to do something and left to our own devices, we might not do it the same way as you (the customer), so the more details the better.
If you have ever cooked and followed a recipe you are following steps. You might think of that approach for entering your steps to reproduce an issue.
Who are you logged in as? (what security rights are involved)

Use click by click instructions since using an icon vs a menu selection may produce different results
For example:
Login,

click <link>,

click <icon>,

choose <action>,

press enter
etc
Your time is valuable and we recognize that. The more detailed you are with your initial entry on the PMR, the less time spent going back and forth trying to get the steps and more time can be spent on reproducing and resolving your issue.
Remember, we do have a document we often call a "Must Gather" or "Information To Collect" document for TRIRIGA PMRs. You should always submit this when you open a PMR. You can generally fill it out and save it so you always have it handy to attach to PMRs, just remember to update it when something changes. See it here:
http://www.ibm.com/support/docview.wss?uid=swg21961411
Better product design with CE4IoT and IoT analytics - Why Continuous Engineering for the IoT? by Daniel Moul
The Internet of Things is gaining momentum, and we see lots of learning, playing and experimentation. That's good! And that's why we've made it easy to get started with the IBM Watson IoT Platform. Eventually, experimentation leads to prototypes, and prototypes lead to development of real IoT solutions that are sponsored and funded by executives and designed by development teams to have business impact. Perhaps the goal is to optimize operations, increase customer engagement and loyalty, or open new revenue streams and business models. There is potential for a far faster innovation loop as insight from IoT systems in operation becomes available very quickly to business and engineering teams. Business leaders are recognizing the potential for market disruptions, and they know that if they are not the disruptors in their industries they will be disrupted themselves. [Read more... ] 
The latest IBM Rational License Key Server White Paper discusses best practices for the IBM Rational License Key Server (RLKS) 8.1.4.
This detailed white paper is geared towards IBM Rational License Key Administrators with information about best practices version 8.1.4, as well as lower versions.
This whitepaper should be relevant to our Continuous Engineering focused clients running DOORS, DOORS Next Gen, DOORS WebAccess, Rhapsody, and Requirements Composer, since all IBM Rational products require a license of some type: http://www.ibm.com/support/docview.wss?uid=swg27046958
If you are looking to minimize or avoid resource related issues on your Jazz applications, you may want to check out the Known Resource-intensive Scenarios wiki.  The wiki aims to capture user and system scenarios across the ALM portfolio that can potentially drive relatively higher load on a Jazz application. Such scenarios can lead to server debt (such as out-of-memory errors) if they are run during peak times on systems that don't have sufficient spare resources available.  [Read more…]
Configuration management: Best practices for collaborating with ReqIF between Rational DOORS Next Generation instances, by Ian Compton, Kathryn Fryer, Yianna Papadakis-Kantos
Many organizations that use IBM Rational DOORS Next Generation collaborate with one or more external partners to specify, refine, and fulfill requirements. Partners might exchange data multiple times to clarify and negotiate details. Typically, organizations use the Rational DOORS Next Generation Requirement Interchange Format (ReqIF) capabilities to exchange requirements. With Rational DOORS Next Generation projects enabled for configuration management, using ReqIF can become more complex. This article describes considerations and practices for ReqIF with configuration-enabled projects. [Read More…]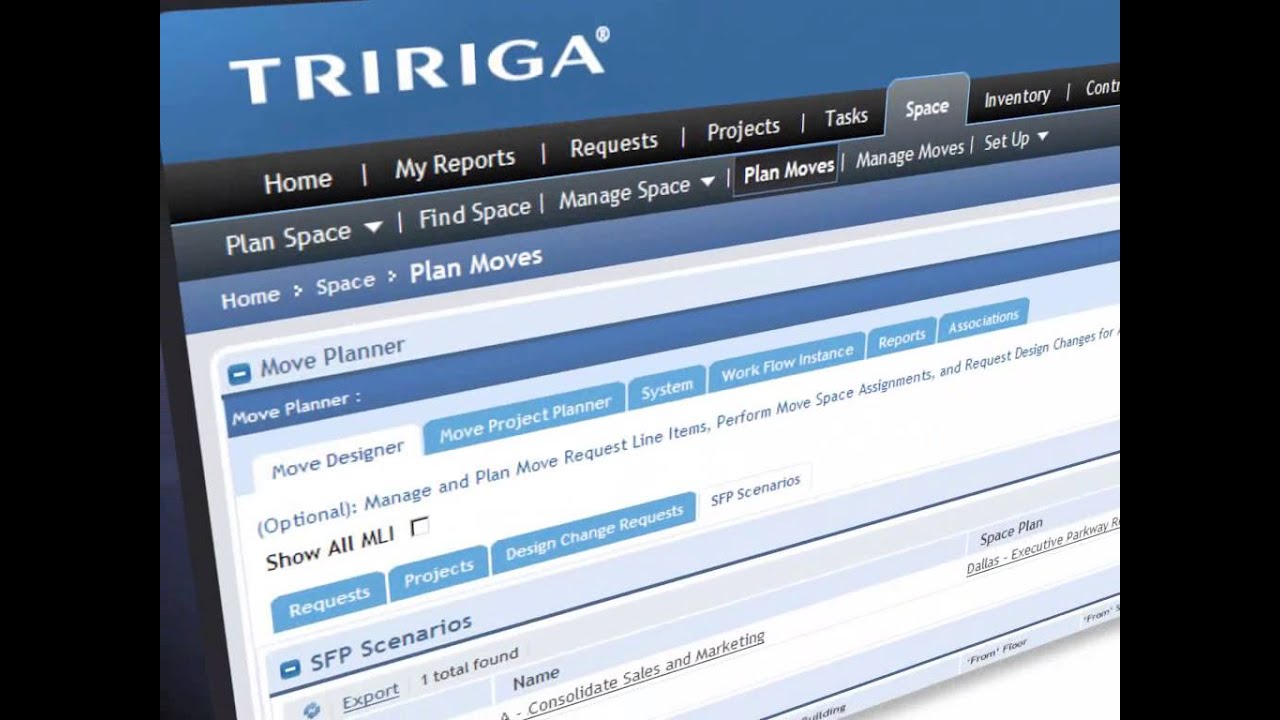 IBM TRIRIGA Support works on addressing problems through a problem ticketing system where each issue is logged as an IBM Service Request (SR) or Problem Management Report (PMR). IBM TRIRIGA Support manages problems reported via this process.

IBM TRIRIGA Support provides a support landing page titled, "IBM TRIRIGA Information and Support Resources" which has a lot of very helpful information. It is available here: https://ibm.biz/BdiUwf
This page has a Support Resources Home section that provides numerous links to some great resources, including a link to our IBM Service Request system where you can open a Service Request (SR). For convenience, the link for creating a Service Request (SR) is here: http://www.ibm.com/support/servicerequest
Alternatively, on the IBM TRIRIGA Information and Support Resources page there are also IBM Support phone numbers that can be used to call for support.
Once an SR/PMR is opened, it can be tracked for updates via the SR tool. You may also request an update at any time and this will notify the Support team to follow up with you as soon as possible.
For the most efficient IBM TRIRIGA support experience, a few guidelines should be followed:
There should only be one problem per SR/PMR per customer environment. This helps to keep the focus on a particular issue for the duration of the SR/PMR, and removes any chance for confusion in communication. This makes the SR/PMR easier to navigate, consolidates troubleshooting information such as logs, steps to recreate the issue, etc. both for Support and for the customer end. This also allows any people new to the SR/PMR on the Support side or customer side to be quickly be brought up to speed on the issue at hand.

This policy of only addressing one problem per PMR is very important for IBM TRIRIGA Support as well because TRIRIGA is enterprise software residing in an n-tier environment which means that a problem may involve many different components and/or multiple products. This can result in SRs/PMRs being investigated by multiple people and/or teams within IBM to come to a resolution. Having the SR/PMR concise and focused makes this all much easier to manage and will result quicker resolution.
Also, it is important to have one problem per SR/PMR because if the problem reported is determined to be a defect, we will create an APAR for it and an APAR also can only cover one distinct problem and we can only create on APAR per SR/PMR. More information about SRs, PMRs, and APARs can be found here: https://ibm.biz/BdiUwq
SRs/PMRs also have the concept of "severity". This is a ranking that is set by the customer to indicate the urgency and importance of the issue. This setting is how the Support team determines the priority to give to each issue. Please be be pragmatic in choosing a severity for the problem being reported. The Support team does realize that all issues are important to our customers. However, in order to ensure that when a very critical issue is encountered and needs immediate resolution is handled properly, we need our customers to prioritize their issues realistically.

The SR/PMR severities range from 1 (most critical) to 4 (not critical).
Please keep in mind that if all issues are logged as severity 1 issues, this is a misrepresentation, and IBM will be unable to provide adequate timely resolution for truly critical issues for all customers.
Also, when opening your SR/PMR, try to be as complete as possible in the description of your issue and provide as much of the critical information as possible. More information related to what information is needed can be found here: https://ibm.biz/BdiUwM
Keep in mind that any inside knowledge about your particular problem or environment is good to provide as well because Support deals with a wide variety of issues and test cases and might not be aware of how a particular customer has customized their environment/install, how they are testing their application or what the expected result is. The more complete you are in your initial description the quicker we can get the SR/PMR on the correct track to resolution.
Finally, try to be prompt and clear in your responses as we communicate during the resolution process. Especially with high priority issues. The quicker you can reply that you have received any updates and let us know your response, the better. Again, due to the large volume of issues coming in, by quickly responding it can ensure that your issue remains at the forefront of the minds of those involved.
For additional guidance on the IBM TRIRIGA Support process, please see the following link for our IBM Support Handbook: https://ibm.biz/BdxmXH
IBM Smarter Support has released four videos covering the benefits of the organization.
These videos, as seen in the embedded playlist below, cover the high-level topics of: clients success, the value of smarter support, renewing subscription and services, and engaging with smarter support.
Direct links to all the videos can be found at:
Technote 1973531 - This technote provides all you need to automate the deploy and build process of source code generated by IBM Rational Rhapsody and run the executable on your Raspberry Pi target. It also comes with a ready-made adaptor which you can use immediately to get started with your hobby project up to prototype making. The attached 1:30 video shows my first IoT robot I've programmed with using the attached adaptor and show how its powerful animation capability can be used to remotely monitor the behavior of the device and interaction with Watson services on Bluemix. Grab the adaptor today and try creating your first Raspberry Pi application with Rational Rhapsody!!! Rhapsody experts are reachable at Rhapsody Forum site at IBM developerWorks. For Japanese readers, check out my related post at here.

Starting with the CLM 6.0 software release, Jazz Security Architecture (JSA) SSO is available as an authentication option. Based on OpenID Connect, the authentication is not performed by the container hosting Jazz applications, but instead is delegated to a separate Jazz Authorization Server (JAS), which performs the role of an OpenID Connect provider (OP). JAS also provides Single Sign On feature to the applications that are configured with it.
Information related to Jazz Security Architecture is extracted from our jazz.net article Jazz Server Authentication Explained.
In the Jazz Security Architecture and Jazz Authorization Server article Shubjit Naik talks about OIDC, JSA and JAS, Application to Application Authentication, Advantages of Using JAS, and support for SAML.
If you have IoT devices in your home, or on your corporate network (or both), an IoT malware attack might have already happened to you. And if it has not happened, it almost certainly will. The truly frightening thing is that your devices might have already been attacked and compromised. And you might not even know. Article author J Steven Perry walks us through device anatomy, the attacks themselves, recent examples, and most importantly; How to protect ourselves!
Anatomy of an IoT malware attack - If you have IoT devices in your home, or on your corporate network (or both), they are under attack. They might have already been attacked and compromised. And you might not even know. In this article, I will address these three questions: What does an IoT device look like under the hood, what does an IoT malware attack look like, and what do you do to protect your IoT devices from attack? [Read more....] 
 Related topics 
Analyzing IoT device movement data - This tutorial by Dirk Schober is based on the Harlem Shake game that Romeo Kienzler developed and presented in his tutorial titled Create a fun, simple IoT accelerometer game. Kienzler's game uses simple movement data from a smartphone, streams the data to the cloud, captures the data in a Cloudant database, and then analyzes and determines the winner using IBM Data Science Experience. In this tutorial, we'll start with Kienzler's basics by also using IBM Cloud (formerly IBM Bluemix) and the IBM Watson IoT Platform services, including Node-RED, MQTT (in Watson IoT Platform), and Cloudant. [Read more...] 
Downloadable resources: PDF of this content
Related topics: 
Analytics and the cloud: The Internet of Things - by Steven Lockwood, Executive Information Architect, IBM 
This is the second in a series of blogs on analytics and the cloud. Read our introduction to the series, Analytics and the cloud: A perfect match. In this segment we will consider the rise of the Internet of Things (IoT), analytics used on that data and how the cloud can be utilized to drive value out of instrumenting a very wide range of "things."  
This is clearly an important topic simply due to the growth in the IoT market. A great deal of data is available that speculates on the rate at which the worldwide market may continue to grow. The International Data Corporation estimates, for example, that the worldwide IoT market of roughly $700 billion in 2015 will grow to $1.70 trillion by 2020. Further, Gartner estimates that the number of connected devices will grow by 30% from 2015 to 2016 alone, reaching 20.8 billion connected devices by 2020.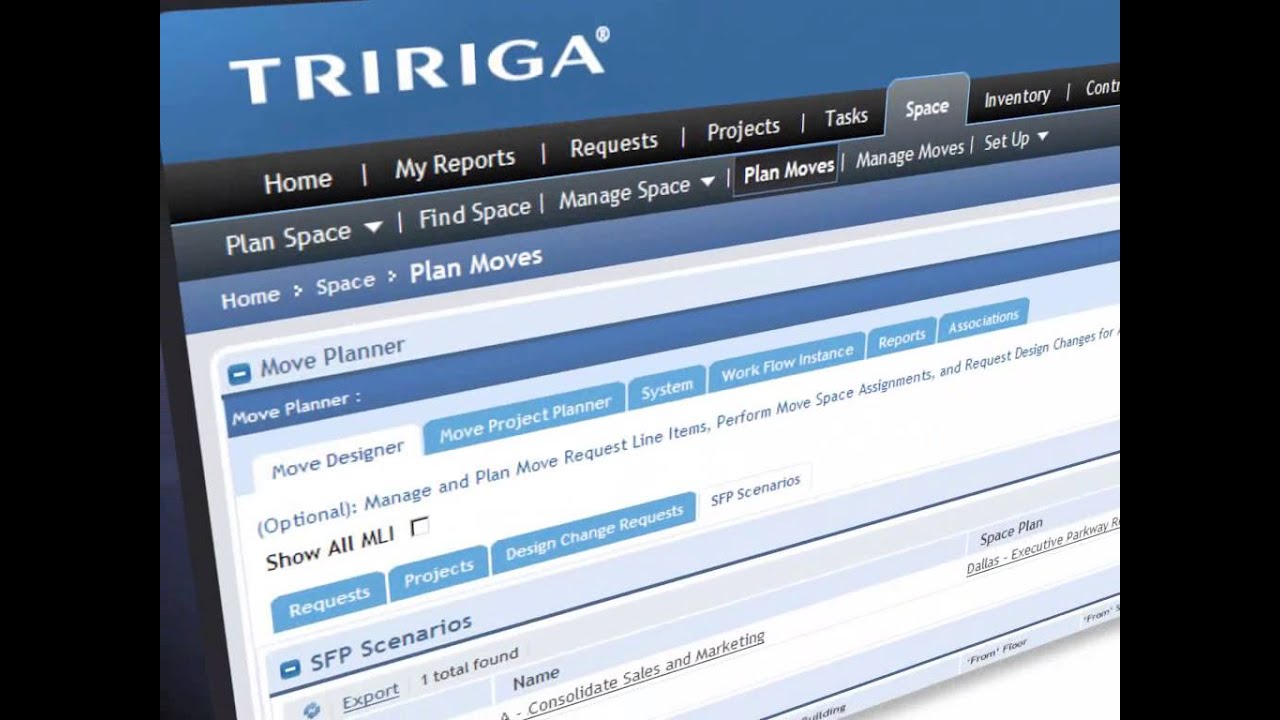 When TRIRIGA got started, the entire focus was to leverage web-based tools to improve process in Capital Projects. The short version was 'stop sending data to everyone and start bringing everyone to the data. This allows the entire project lifecycle to be captured in a more portable way. The benefit to the contractor is savings in time and money via improved communication and greater procurement visibility. The benefit to the owner and end users is better information about what was done during the project, when and why.
Over the years, we have added an additional layer on top of the TRIRIGA project record type called "Program". This new layer allows for greater funding control across projects and fits neatly with the observed behaviors of the majority of our institutional and government clients.
Understanding the value of project management is key to gaining value from the TRIRIGA Projects module. At the heart of a project, budgeting and task data are captured during the entire project lifecycle, allowing a given user a view into the pulse of the project. This information allows for more informed, more timely, decisions for both tasks and resource allocation. In addition, this real-time capture of plans vs actuals enable a clearer view of budgetary trends. Even more capability includes secondary functions, such as permitting, design control / validation, and formal risk management.
TRIRIGA Projects was developed and driven by necessity and has evolved into a powerful solution to capital project management that most organizations cannot live without.
IBM Maximo Network on Blockchain Introduction - By using IBM Maximo Network on Blockchain, you can leverage blockchain technology to securely share work and data with your business network. Regardless of how complex your business network is, you can more easily engage with your network participants, securely share your data, and avoid fragmentation and costly risks and disputes.
The CE Solution - A look at the IBM Continuous Engineering Solution platform.
Four ways to avoid IoT data fatigue - by Jayant Hardikar - IoT technologies are already well under way to revolutionize every industry ranging from transportation and buildings to manufacturing and environment. With the explosion of sensors, sensor data, innovative ideas of how to harness all the data and vendors who are implementing solutions, there is a real danger of causing data fatigue for the organizations using these solutions, not to mention the end-user or consumer. [Read more...] 
Increase office space efficiency with IoT - by Sarah Dudley - Did you know that it costs between $4,000 – $14,000 per year for a workspace for one employee? For a small company of only 100 workers, you're looking at over a million dollars. For companies with employees in the thousands or hundreds of thousands, that number quickly turns into hundreds of millions, if not billions. This cost covers items such as rent, utilities, desks, tax, insurance, phone services, coffee and snacks, cleaning services, etc. However, despite all of this space – 12 billion feet just in the U.S. – and the costs associated with it, nearly 50% of it sits unoccupied or under-utilized for the majority of the day. [Read more...] 
How to self-assess your asset management progress - by Scott Stukel - I work with many organizations with great maintenance programs who feel they are ready to expand into the "World Class" Asset Management realm, but struggle with defining where exactly they are, where they want to go, and how to get there. Some have developed solid high level strategies and possess necessary leadership commitment to move forward; yet, they struggle with making the rubber meet the road. Other groups may have stellar reliability and condition based maintenance capabilities, but fail to connect maintenance, reliability, and the business goals. [Read more...] 
IBM's Harriet Green named as one of the 100 Most Creative People in Business 2017 - by Hannah Merry - This year sees Fast Company name IBM's Harriet Green as one of its 100 Most Creative People in Business for 2017. From senators to creative directors, this award gives recognition to leaders who are shaping the future of business in the most creative ways. Today's quick shifting business landscape requires experts of business, art, technology, and social good to act on their visions in fearless ways. As part of this exclusive community of influencers around the globe, Harriet will join the ranks of Fast Company's Most Creative People community. [Read more...] 
Did you miss the Agile Engineering Summit last week in Washington, DC?
If you weren't able to make it, or if you just had to pick which sessions to attend, we've compiled the top highlights for you.
A look back at key moments from the Agile Engineering Summit, our 5th IBM Continuous Engineering Conference, held in historic Washington DC. Read more about it in A Retrospective: Top 10 Takeaways from the Agile Engineering Summit.