The developerWorks Connections Platform is now in read-only mode and content is only available for viewing. No new wiki pages, posts, or messages may be added. Please see our FAQ for more information. The developerWorks Connections platform will officially shut down on March 31, 2020 and content will no longer be available. More details available on our FAQ. (Read in Japanese.)
with Tags:
ibm-iot
X
What is blockchain and how can blockchain help in asset management?
Read 3 ways blockchain will enhance your asset management efforts to find out more about how blockchain enables open collaboration, creates asset and transaction transparency, and enforces consistency.
The results of this year's Gartner Magic Quadrant (MQ) for Enterprise Asset Management (EAM) are out -- IBM positioned highest for 'Ability to execute and furthest for 'Completeness of Vision'.
Why are we a leader in this space? We are investing in key strategic areas to drive the future of Maximo and extend value to our clients. These include:
Adding AI and advanced analytics to optimize maintenance and repair with

asset performance management (APM)

Enabling new delivery models with a new

Maximo SaaS

offering launched last week
Incorporating blockchain to increase visibility and transparency across Maximo ecosystems
Integrations with

AI-powered production solutions

Adapting to new workforce models with improved mobility capabilities

Industry solutions

powered by AI

Delivering improved

user experience
AI, analytics, mobility, blockchain, SaaS. These are just a few of the innovations that helped propel Maximo and there are many more to come!
Find more information about why IBM is a leader in this space: read IBM names a Leader in Gartner Magic Quadrantd IBM named a Leader in Gartner Magic Quadrant for Enterprise Asset Management 2018.
Source: Gartner (October 2018)
Fundamentals 76 UI Navigation Basics - Highlights some of the capabilities of the Maximo Fundamentals User Interface that will help you work within your Fundamentals' applications.
And once you're done with the above overview, dig in to the next six videos in the series covering data loading:  
Maximo 7602 - New Feauture - Invoice Cost Variance Report - In the Maximo 7.6.0.2 release, the new Invoice Cost Variance Report for LIFO/FIFO items is delivered. This demo highlights the new report, what variances it contains and how it can be applied in your environment. Demo by Pam Denny, Maximo BI Architect/Designer
IBM Maximo 7.6 JVM Settings - Discuss the best practices for setting Initial/Maximum Heap size, Generic JVM Argument, Thread Pools in IBM Maximo version 7.6.
Video author: May On.
Engineering Academy comes to you: IBM is sponsoring learning opportunities throughout the U.S.
Our first Engineering Academy Comes To You event in Huntsville, AL promises to be very popular, so we urge you to register quickly to assure your place at the conference.
Huntsville, Alabama, July 9-11
Brockwell Technologies, Inc.
4970 Corporate Dr. NW Ste 110
Huntsville, Alabama. 35805
July 9 – July 11, 2019
9:00AM – 5:00 PM
Engineering Lifecycle Management (ELM) solutions – July 10, 2019, 9:00AM – 1:00 PM
Beyond Requirements Engineering: Solving the really hard problems in engineering and development
Requirements Verification with Test Management
Requirements Management for the Lifecycle

Agile Planning – Software Development and SAFe

Federal Self-Serve Reporting with Jazz Reporting Service
Each afternoon, and on the morning of the final day, July 11, participants can participate in labs most suited to their own roles and interests:
Requirements Management

Design Management
Continuous Engineering
Collaborative Lifecycle Management (CLM)

Scaled Agile Framework (SAFe)

Report Management
Register to attend!
Mark your calendar for additional Engineering Academy Comes To You events that will be occurring throughout the country.
Model Based Systems Engineering (MBSE) and Requirements Management
Annapolis Junction, Maryland
August 20 – 22, 2019
Requirements Quality Assistant (RQA) and Artificial Intelligence (AI)
San Ramon, California
August 28, 2019
Model Based Systems Engineering (MBSE) and Requirements Management
Washington, DC
September 17 – 18, 2019
On July 29th IBM announced the launch of a new community, IBM developerWorks Recipes, designed to help developers – from novice to experienced – quickly and easily learn how to connect Internet of Things (IoT) devices to the cloud and how to use data coming from those connected devices. Users of developerWorks Recipes can tap into IBM's platform-as-a-service, Bluemix, to implement step-by-step tutorials for embedding advanced analytics and machine learning into IoT devices and applications.
Read the full press release here: http://www.ibm.com/press/us/en/pressrelease/47399.wss
And check out the new IBM developerWorks Recipes space here: https://developer.ibm.com/recipes/
IBM continually strives to seek new and better ways to improve the support experience we provide. With that in mind, we are pleased to announce the upcoming improvements to our support model for our On-Premise products. When these offerings are migrated to the new Support Community, Support Portal or Service Request will redirect you to it where you can log in using your existing IBM ID & password. For your convenience a "Provide Feedback" link has been provided at the top & bottom of the page.
You can find a list of common FAQs for your offerings in the following technotes: 
We hope you enjoy the enhancements of this new IBM support experience and welcome your feedback.
In a previous post (IBM IoT will soon Launch the new IBM Support Community for its offerings) we announced our move to the new Support Community for some of our On-Premise product offerings. As we move forward with our efforts to improve the support experience, we are pleased to announce that the same improvements will be coming soon to our support model for our Continuous Engineering products.
When the Continuous Engineering offerings are migrated to the new Support Community, Support Portal or Service Request will redirect you to it where you can log in using your existing IBM ID & password. For your convenience a "Get help" link has been provided at the top & bottom of the page.
You can find a list of common FAQs in the following technote:
New Support Community launching for IBM Continuous Engineering products
IBM IoT Real-Time Insights – Analytics Designed for the Internet of Things: As the Internet of Things (IoT) expands rapidly, more and more "things" are reporting their properties, location, and status in near real-time. This generates a huge volume and variety of data that is under-utilized…or often not used at all! Enterprises can leverage this data to understand the state of operations and equipment to better run their businesses. The key to achieving that efficiency is to utilize IoT data effectively to drive business decisions and results... [Read more...]
IoT Real-Time Insights integrates IFTTT and Node-RED: Real-time analytics provide insights from streaming IoT data, but the key is taking the appropriate action as a result of those insights, and IoT Real-Time Insights helps you do both. Recently, we made some significant updates to the service that dramatically improve the insights (improved analytics capabilities) and the available actions allowing you to... [Read more...]
IoT Real-Time Insights consumes the data and device information, enriches that data with asset master records and weather data, and applies rules to take action when conditions warrant enabling you to gain awareness of equipment and operations to make better decisions, improve availability, and respond more quickly to emerging conditions.
Can't wait to get started? Go give it a try now on Bluemix!
IBM Internet of Things Workbench Overview - IBM Internet of Things Workbench quickly transforms your design into working code. http://ibm.biz/InternetOfThingsWorkbench
What is Internet of Things Workbench?
IoTWB is a cloud-based design tool for IoT System Integration engineers to visually design, integrate, simulate, test and deploy end-to-end Internet of Things systems. We are collaborating with IoT developers to understand the pain points, the needs and the opportunities in this space, and looking for innovative way to increase the quality and security of IoT systems while improving the productivity of IoT system development.
Initially, we are focusing on the following aspects:
1. Design & Simulate an end-to-end IoT System - rapid prototyping of IoT system using simple visual design techniques and verification of the system behavior via easy-to-use simulation.
2. Integration of device Software - the embedded device maker integrates detailed device designs with the overall system to verify interfaces are aligned and verify system level behavior.
3. Testing - from within their testing environment, the IoT developers uses IoTWB to validate test cases and perform system level testing before the real system is operational.
4. Design Based Security - ensure the devices and the overall system meet security best practices with minimal coding.
5. Analytic Services - the IoT developer can integrate a range of 'off the shelf' Analytic services into their system using simple APIs.
How can you be involved?
IoTWB is released as experimental service in IBM Bluemix and you can test it first hand by exploring IoTWB experimental service. We are looking for early IoT developers and organizations adopters that are willing to take this journey with us and influence the future of IoT systems development.
Want to learn more? Feel free to contact us at at fariz@us.ibm.com and we will be happy to engage.
Take Care, Fariz Saracevic (@FarizSaracevic)
IBM Internet of Things Workbench Product Manager
How to upgrade CQ-RTC synchronizer from 5.0.2 to 6.0.3 using ApacheTomcat/7.0.59
Related link:
https://jazz.net/help-dev/clm/index.jsp?topic=%2Fcom.ibm.team.connector.cq.doc%2Ftopics%2Ft_starting_the_team_concert_clearquest_gateway.html
https://jazz.net/help-dev/clm/index.jsp?topic=%2Fcom.ibm.team.connector.cq.doc%2Ftopics%2Ft_starting_setup_wizard.html
Environment:
RTC upgrade from 5.0.2 to 6.0.3
Synchronizer upgrade from 5.0.2 to 6.0.3
CQ current version 8.0.0.14
CQ OS : Windows 2008
Apache Tomcat/7.0.59

Getting below error message:
HTTP Status 404 - ProxyServlet: /cqconnector/
type Status report
message ProxyServlet: /cqconnector/
description The requested resource is not available.
Workaround tomcat library for CQ synchronizer 603 upgrade.
1. Before upgrading the CQ synchronizer from 5.0.2 to 6.0.3, take backup of tomcat libraries present in gateway/tomcat folder.
2. Now after upgrading synchronizer to 6.0.3, take backup of cqconnector.war file from 6.0.3 synchronizer.
3. Empty the gateway/tomcat folder.
4. Now copy the those tomcat libraries which we have taken in step#1.
5. Copy server.xml,tomcat-users.xml files from 5.0.2 backup-config to 6.0.3 synchronizer "conf" folder.
6. Copy cqconnector.war file which is taken as backup in step#2 and paste it in 6.0.3 synchronizer gateway/tomcat/webapps folder.
7. Start the serve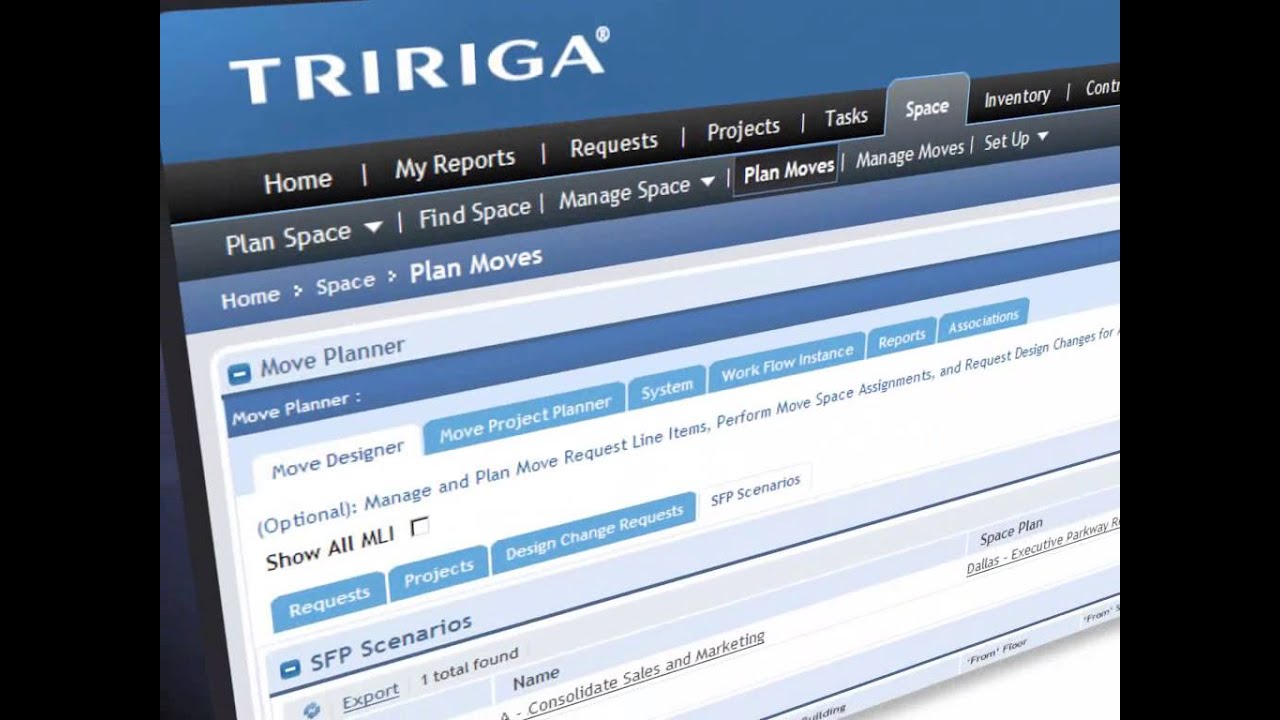 Hi there!
This is a often question from many TRIRIGA administrators. We do have parameters to limit the file extension for a while now, but for file size that was a missing capability, so far...
In 3.5.2 we introduced a new property in tririgaweb.properties file called MAXIMUM_UPLOAD_FILE_SIZE_BYTES that allows administrators to configure the maximum permissible size for file uploads. If no value is set, the default is 20 megabytes. This is listed in the release notes under Tri-234622
This Request for Enhancement, or RFE, was created by one of our customers, and implemented by our development team as one of the most voted ones, so as always, we encourage you to open RFEs at will and send the URL to your peers for voting for it!
This is the URL for the RFE that granted such functionality: http://www.ibm.com/developerworks/rfe/execute?use_case=viewRfe&CR_ID=81326
I hope you make good use of this feature once you upgrade to 3.5.2 and higher versions of the platform. I am sure your storage specialist will owe you one!
Cheers.
Sometimes a user that supposedly has licenses for a form or portal is not being able to see it, so how do I determine if some license is missing or if the licenses I have are enough? This question often comes up when users start reporting they can not access portions of the application and call in complaining about it.
Answer:
The best way to see it is to log as an Admin user, for instance "system" and follow these instructions:
Go to Tools - Administration - License Manager.
Click on "Matrix View"
User the browser find function and look for the FORM or Business Object.

The necessary licenses are marked with a check sign (or R for read-only)
In the below example you see that a user accessing via Cloud needs license "IBM Facilities and Real Estate Management on Cloud Enterprise" to access the Contact Center (form triContactCenter).
If you have questions on specific licenses, contact your sales representative from IBM or Business Partner. They are able to see what you are entitled of.
Scenario:
Issue in server1 adding external widget from Server2 (both ways it's the same)
Getting below error message in the widget:
Blocked by Content Security Policy
This page has a content security policy that prevents it from being loaded in this way.
Firefox prevented this page from loading in this way because the page has a content security policy that disallows it.
Referring to sites that are not registered as a Jazz application or friend, but to which this application can still send requests.

This is used for clients or web pages served from this application that also invoke requests to other sites.
For security reasons, web pages are only allowed to interact with the application or server from which they originated. This whitelist allows requests to these other sites to flow from the client through this application to the target site. One example of this usage is OpenSocial gadgets.The URL defines a basename path with which this application compares outgoing URLs.
If those outgoing URLs start with any of the URLs in the whitelist, the outbound URL is considered to be covered by that whitelist.
Steps to Fix the issue.
*Please add https://server2 in the Whitelist of https://server1/ccm
*After that you should be able to see the content of https://server1/ccm in widget of https://server2
Note: A server restart is not needed.
How to Add websites (IIS Website location) in the RTC source control using HTTP location.
When you create Web site projects, Visual Studio creates the solution files in the Projects location specified under Tools->Options->Projects and Solutions, even though you choose a location within the sandbox for the Website.
You have two options here, one to create a solution first and then create a web site project under it as described in Working with Website Projects in Rational Team Concert Visual Studio Client.
or, just share the project instead of sharing the solution. Refer to "Solution outside the sandbox" section in Flexible mapping of sources to Jazz components for details.
** Solution for adding local IIS websites into RTC source control** Find the steps below.
If you want to share your .sln file:
1. Create a virtual directory in IIS that points to a physical location in your sandbox, say <sandbox>\WebSite1
2. Create a blank solution with the name WebSite1 at <sandbox>. This will create <sandbox>\WebSite1.sln
3. Add a new WebSite to the solution created in the previous step and choose http://localhost/WebSite1 as the HTTP web location
4. You'll see a "Web Site Already Exists" dialog. Choose "Create a new Web site in the existing location"
5. Right-click on the solution in the Solution Explorer and Share in Jazz
If you prefer not to check-in the .sln file, skip step 2 and in step 5,right click on the Web site in solution explorer and Share in Jazz..
How to add the custom attributes in RTC MyStuff and limitations.
When you have a custom mandatory field on our defect record type (Found In Environment) and When you create a new defect record in My Stuff, this field ( Found In Environment) is not visible (able to select).
How do I add it to the toolbar in My Stuff together with the standard attributes; Type, Description, Filed Against, Severity and so on?
Solution:
Use the Explorer to navigate to RTC MyStuff >> When you type ctrl+space the supported custom attributes will be listed.
Supported custom attributes:
Enumeration-type, Contributor-type, Category, Work Item and Deliverable attributes.
Unsupported custom attributes:
Boolean, String type (small, medium and large), HTML (large, medium), Tags, Enumeration list, Contributor list, Decimal, Duration, Item, Item
List, Wiki, Integer, Work Item List, Long, Process Area, Process Area List, Project Area, Project Area List, Team Area, Team Area List, String list, Timeline, Timestamp
Combine the world's leading enterprise asset management solution with the power of IoT data from people, sensors and devices to gain real-time visibility.
IoTP + Maximo - Colton Howard, Technical Solution Specialist in Watson IoT, presents a simple example of how the IoT Platform can integrate with Maximo.
How does Hierarchy Logic in RTC Source Control Components work?
Problem: When the component is selected, multiple sub-components are getting added to the stream.
Steps to reproduce:
1. Select the repository workspace.
2. Click Add in components.
3. Select the option " component in another repository workspace or stream"
4. Select the first component
5. Click Finish
Actual Output: The selected component is adding sub-components into the repository workspace.
1) Reason for adding sub-component into the workspace when root component is added
If a user operates on a component that has subcomponents (add component, remove component, create baseline, and others), the operation will be applied to the entire component hierarchy as fully as possible. The intent of is that a component and its full set of subcomponents behave, and can be operated on, as a unit.

2) Reason for not adding root component into the repository workspace when sub-component is added
The parent component is dependent on all its subcomponents, whereas the subcomponents are independent components. They can be developed individually and may be by different teams as well. Hence, any operation on them directly will not affect the parent component in the component hierarchy.

With the new CLM 6.0.1 and upcoming IBM Rational Collaborative Lifecycle Management (CLM) releases, IBM WAS Liberty has replaced the Apache Tomcat application server. The current documentation will not assist you to configure the WAS Liberty to run as a Windows service.
There is an existing Enhancement Request for the same:
Document that running Liberty as a service is not supported (382091)
As a workaround, you can use the Apache Commons Daemon as an option.
Steps to create the service using Apache Commons Daemon to run CLM 6.0.1 in IBM WAS Liberty:
Download the binaries for Windows from http://www.apache.org/dist/commons/daemon/binaries/windows/


Unzip the downloaded file.




Run the following script to create a Manual service. You need to change the values in the variables, and you might need to change other values too (e.g. --Startup if you want this service to be automatic):




Example:


------------------------------------------------------------------------------------------------------------------


@echo off




set

DAEMON_EXEC

=

"C:\commons-daemon-1.0.15-bin-windows\amd64\prunsrv.exe"


set

SERVER_START_COMMAND

=

"C:\CLM\6.0.1\server\server.startup.bat"


set

SERVER_START_COMMAND_PATH

=

"C:\CLM\6.0.1\server"


set

SERVER_STOP_COMMAND

=

"C:\CLM\6.0.1\server\server.shutdown.bat"


set

SERVER_STOP_COMMAND_PATH

=

"C:\CLM\6.0.1\server"


set

LOG_PATH

=

"C:\CLM\6.0.1\server\logs\daemon"


set

SERVICE_NAME

=

CLM601_LIBERTY


set

SERVICE_DISPLAY_NAME

=

"CLM 6.0.1 running in Liberty Profile"


set

SERVICE_DESCRIPTION

=

"CLM 6.0.1 running in Liberty Profile"


set

INSTALL_SERVICE_COMMAND=%DAEMON_EXEC

%

//IS//%SERVICE_NAME% --Startup=manual --DisplayName=%SERVICE_DISPLAY_NAME% --Description=%SERVICE_DESCRIPTION% ++DependsOn=Tcpip --LogPath=%LOG_PATH% --StdOutput=auto --StdError=auto --StartMode=exe --StartPath=%SERVER_START_COMMAND_PATH% --StartImage=%SERVER_START_COMMAND% --StopMode=exe --StopPath=%SERVER_STOP_COMMAND_PATH% --StopImage=%SERVER_STOP_COMMAND%


%

INSTALL_SERVICE_COMMAND%
------------------------------------------------------------------------------------------------------------------



This will create the Windows service for WAS liberty.
References
https://developer.ibm.com/answers/questions/7668/liberty-profile-windows-service-apache-commons-daemon.html
A tag is a defined value that you can add to configurations to filter the artifacts.
Use content assist to conveniently tag work items in the Eclipse client or Web UI work item editor.
For a particular Project Area, you can identify a list of tags available in work-item in IBM Rational Team Concert (RTC) and export them.
Steps:
Use the 'Work items Statistics' widget and set it up in the table view:
References
https://jazz.net/products/rational-team-concert/features/wi
Are you new to using TRIRIGA and wonder how do you ever get started with your Preventive Maintenance schedules? I know that when I came over to TRIRIGA, I had some trouble so I am going to go through creating a work plan that includes a service plan and what that means for your task creation. Most preventive maintenance schedules have some kind of job plan - a list of tasks that need to get done and will occur on a schedule, be it weekly, monthly, quarterly, yearly, etc.
The first step is to create your job plan, which is called Plan Work inside of TRIRIGA. This is found under Maintenance -> Preventive Maintenance -> Plan Work. Your job plan is then based on assets, locations or systems. What is a system? A system is a collection of assets or locations. After you have identified if your job plan is for assets or locations, you can go create your Preventive Maintenance (PM) schedule. That's where it really gets "fun"!
So create a new Work Plan that will have the Resource type set to All Resources in Selected Systems. And add 2 Assets to it. Then go to the PM Schedules tab and let's add a schedule for those Assets.
You are going to need to define a Request Class. This request class defines the type of work, like if it's for HVAC , Electrical, Plumbing, etc. Associated with this Request class is what is called a service plan. This service plan identifies information about task creation, SLA's, priority, etc. Knowing the service plan you are using is really important to know but I will get into more on that later.
Now you need to create the pattern or frequency of the schedule. How often will this be needed - daily, weekly, monthly, quarterly, yearly, etc. You can also choose to do shadowing PM's but for this we will not be including that. Once you have identified all that, your tasks are now created. This could take a little bit of time depending on the length of your schedule and how many assets/locations are on it.
Now about those service plans. Here are some examples of how they work.
You have a work plan with 2 assets on it. Create the Preventive Maintenance schedule so that it occurs daily for 5 days. And the service plan is set to create tasks for single tasks. The end result is that it will create 10 tasks in total. 5 tasks for each asset. If you go back and add another asset to the work plan, then another 5 tasks will be added. So each asset will get their own set of tasks. If you are using a system, the functionality will work the same way. The key is the service plan is set to create tasks for single tasks.
Now in another scenario that will also have 2 assets on it but the service plan is going to be set to create single task for all assets. So you have a work plan with 2 assets on it. Create the Preventive Maintenance schedule so that it occurs daily for 5 days. Set the service plan to create a single task for all assets. The end result will be that it will only show 5 tasks because the same task will be applied to all the assets on the work plan. You would have to go look at the association of the task to see all the assets lists. See the screen shot below for an example.
And if you add a new asset to this scenario, it will not add a new task. It will just add another association to the new asset from the task.
So now that you know this, go on and create your work plan for your maintenance schedules!
For additional information on this, you might want to go check out the documentation found here
https://www.ibm.com/support/knowledgecenter/SSFCZ3_10.5.2/com.ibm.tri.doc/msm_topics/c_ops_and_maint_mgt.html
As my role as a new TRIRIGA L2 support engineer grows, I can see many ways a client can help expedite the resolution by following simple best practices. Knowing where to find information and how to use it is a key factor. Let's face it, there is a lot of information out on the IBM sites not to mention the internet. Sometimes it can be overwhelming so I'd like to go through some of the tools available to our users and explain what they are.
Document Control Facility documents (DCF's) - are technotes. Sometimes they are based on a client who had a particular issue and how it was resolved. Other times they may be knowledge our team has and wants to share or clarify. The resolution could be a fix that is in a fixpack or it could be a mis-understanding of how the functionality should be used. One of the most powerful IBM support tools for finding content is our support resource pages. The link below will take you to the TRIRIGA Support Resources page where you will find the most relevant links to most of our client needs. In addition, you will find tabs at the top of that page that will take you to a TRIRIGA help page where single click buttons allow you to quickly find relevant documents to the subject you are searching. Of course you can always search using Google and much of our content that is not protected is indexed there. Content is always being added, so keep on checking.
http://tinyurl.com/TRIRIGASupportResources
Communities - IBM has developed these communities that people can join that relate to a particular industry/solution. For instance, TRIRIGA would follow under the community Real Estate and Facilities Management. http://www.ibm.com/developerworks/servicemanagement/rfm/index.html
This is where you will find some of the many blogs written by people from IBM who have information to share about TRIRIGA. You have the capability to set up notifications to be daily or weekly, so you get notified of when there is something updated and you may want to read. A good idea is a weekly notification where you get a summary of what has been added during the week, so you can then scan and determine what you may or may not want to read.
In addition to blogs, one very powerful aspect of the TRIRIGA community is forums. These are monitored by people from support, development, documentation, services, other clients and more. If you have a question that falls outside the scope of support, for example, a customization question, you can ask it on the forum and you have a world of people who may be able to help you answer it.
Social Media - if you regularly inter-act with a support engineer, you might want to consider following them on LinkedIn, Twitter, or Facebook. They might post / tweet something that will point to a blog post or a community that might be worth a read. It is yet another way to keep informed about the latest news. Depending on how often you use social media, it can be a quick way to find out about something without having to wait for your weekly notification to read about it. You might also hear about upcoming user group events this way as well.
YouTube - You can find some good how to videos if you need to know how to do something. Sometimes it can be easier to watch a short video than to read about it in a manual. You can go to YouTube and subscribe to the IBM IoT Support channel and watch the TRIRIGA playlist.
User Groups - User Groups are a great way to meet other customers and talk about how they are using the product, especially if they are in the same industry as you. They might have found a way around some problem that you are experiencing. Plus you are able to meet IBMer's face to face and ask them questions or find out what is up and coming about the products. They can be as large as IBM's InterConnect which encompasses many software products. Or there are the smaller, regional user groups like TRIMAX which only covers TRIRIGA and Maximo products. These are a valuable way to get information. If you can, you should try to go to one.
How do all these tools help the client? It is sharing information that the client might otherwise have to enter a PMR. Depending on the complexity of an issue, a PMR requires considerable data collection and replication of issues to determine if it, in fact, works as designed, is a defect or may be user error. All these information avenues puts the client in the driver seat. They might see something they might want to consider using in the future or can avoid entering a PMR. It's all about sharing information and staying current.
The dashboard for IBM Watson IoT Platform has recently been enhanced, making historic data management even easier!
Historic data in IBM Watson Internet of Things Foundation (IOTF) can be a wonderful tool for understanding your usage of the platform. However, there may be cases where you want to clean the slate and start fresh, or simply remove the historic data once an issue has been corrected. To this end, the following steps will help you configure/adjust the storage settings to your desired needs:
Login to http://<unique_id>.internetofthings.ibmcloud.com
Click on the settings tab. This will take you to the configuration settings.
From here, you can either set the Historical Data Storage to 'Off' or configure the specific period of retention, depending on your needs.
Click on 'Confirm all changes' to commit your settings.
Highlights of CLM 6.0.3 - I'm pleased to announce that Collaborative Lifecycle Management (CLM) 6.0.3 is now available for download — along with IBM Internet of Things continuous engineering solution 6.0.3, which is a superset of CLM. Our largest focus area this release has been improving simplicity and productivity for practitioners. You'll see that in these highlights [Read more...] 
What's new with SAFe® in CLM 6.0.3 - It's official. IBM's support for Scaled Agile Framework® (SAFe) 4.0 is now "in the box"! You can read more about the highlights of the Collaborative Lifecycle Management (CLM) 6.0.3 release in Daniel Moul's blog: Highlights of 6.0.3. We've been working diligently with several early adopters who have provided great feedback since we posted the first beta templates back in March. That early feedback has led to some great improvements — thank you all for contributing to make the SAFe support better. Next up: reports and videos. [Read more...] 
What's new in Rational DOORS Next Generation 6.0.3 - IBM Rational DOORS Next Generation (DNG) 6.0.3 introduces a new dimension to configuration management a simpler way to interact with requirements information and more. [Read more...] 
What's new in Rational Team Concert 6.0.3 - We've been busy with key enhancements to IBM Rational Team Concert 6.0.3 including enterprise agile planning with SAFe® 4.0, improved work item collaboration with rich text support and enhanced usability for the Jazz SCM. For more details, see New & Noteworthy. [Read more...] 
What's new in Rational Quality Manager 6.0.3 - In this post, I am going to highlight three key enhancements to IBM Rational Quality Manager 6.0.3 that will make a difference for many of you: customization of manual test scripts, artifact comparison, and components. For a complete enhancement list and more details about the content of this release, please see the New & Noteworthy. [Read more...] 
What's new in Rhapsody Design Manager 6.0.3 and Rhapsody 8.2 - IBM Rational Rhapsody Design Manager 6.0.3 and IBM Rational Rhapsody 8.2 are here! As usual, there are many exciting things that have taken place in the area of modeling, or as many call it today, architecture and design management. For a complete list, see the New & Noteworthy for Rhapsody Design Manager and what's new for Rhapsody. [Read more...] 
What's new in Rational Publishing Engine 2.1.1 - Many organizations must produce documentation from their systems along with software engineering data that meets complex style and format requirements. These requirements might be imposed by clients, business partners, government or industry regulatory bodies. IBM Rational Publishing Engine automates the generation of these types of documents from your data in Collaborative Lifecycle Management (CLM) and other products. In the 2.1.1 release of Rational Publishing Engine, we've continued to simplify the user experience with a focus on both template designers and report designers. You can watch demos of these and other new features at the Rational Publishing Engine 2.1.1 YouTube playlist. For more details, see New & Noteworthy. [Read more...] 
Help configuration options in IBM Collaborative Lifecycle Management product help - There are three ways to access the Rational product help: 1) you can install it locally on your hard drive, 2) you can have your system administrator install it on an enterprise wide server, or 3) you can configure your system to access the Rational information center on the Web. This video provides a detailed overview of how to install Knowledge Center Customer Install application on a computer or intranet server.  
Visit our newly updated Knowledge Center! http://www.ibm.com/support/knowledgecenter/

Check out the....

But what's different from before? Well, here are a few of the major changes to the tool:
New search experience, including preview-in-place for search results and results from Support Portal, dW, ITSO and more
New content-centric design includes emphasized version selector, improved breadcrumbs, and previous and next topic affordances
New responsive application design works across all mobile and desktop devices without a separate application
Improved auto-filtering of search
Improved product selector (similar to our mobile beta picker)
Improved entitlement for content
Improved performance with normalized content
Would you like to know how you can help speed up the resolution when you open a new case with IBM Support? 
We recently introduced Question Assistant to help provide guidance during case creation. You may have seen the information panel below when opening a new case. You will see the feedback in that panel dynamically updated with a check mark next to each of the items as you enter your case description.  The check marks indicate that your description includes those items which are important to the case. Entering a complete description will help us route the case to the correct agent who can help you.  It will also help to avoid an initial request for additional details before you can move forward with finding a resolution to your issue.
Check out a demo of Watson Question Assistant!!!