The developerWorks Connections Platform is now in read-only mode and content is only available for viewing. No new wiki pages, posts, or messages may be added. Please see our FAQ for more information. The developerWorks Connections platform will officially shut down on March 31, 2020 and content will no longer be available. More details available on our FAQ. (Read in Japanese.)
with Tags:
ibm-iot
X
With the growing number of smart and connected products being developed, more and more systems engineers must now deal with the verification and validation of embedded systems. Of course, the smarter those products get, the more complex those testing activities become. At the same time, new regulations constantly come into effect to prevent faulty products reaching the consumer. This is adding even more burden on the testers that need to ensure the functional safety of those smart things. Read the Test management best practices: How to improve your testing efforts article by Chip Davis to find out more.
One of our business partners, CloudOne, has been running a series of blog posts on Industrial IoT on their site. Make sure you don't miss their informative and detailed posts:
What is Industrial IoT and Why Should I Care
How to Design, Test and Deliver Embedded IoT with DevOps
Connecting Industrial IoT Business Systems to Utilize Data
Why Device Messaging is Crucial to Industrial IoT
Where Industrial IoT is Built
CloudOne offers an IoT platform built to capitalize on your current expertise in plant and factory operations while bridging the gap between all of the other elements that are involved in connecting systems and products. Contact CloudOne today to find out more about how plant and factory operations can be made IoT ready.
Now THAT is a great question! IBM Watson IoT Support is a team of IBMers who are now part of the new IBM Watson Internet of Things organization supporting the tools makers like you need to build components and connected devices. IBM Watson IoT Support is focused on helping you, the makers, with your product questions by providing content relating to the various products covered by our new division.
Through our focused support of asset management and continuous engineering tools, we are here to provide you with the best support in the industry; to help you be successful with the applications and components to ensure your work on the connected devices in the Internet of Things brings you the right value.
The products we support here include:
IBM Maximo family
IBM Tririga family
IBM Rational DOORS family
IBM Rational DOORS Next Generation
IBM Rational Lifecycle Integration Adapters
IBM Rational Method Composer
IBM Rational Publishing Engine
IBM Rational Rhapsody family
IBM Rational Quality Manager
IBM MessageSight
IBM Rational Requirements Composer
IBM Rational Engineering Lifecycle Management
IBM Rational Team Concert

There's no change in the way you will obtain support for the products you already own, the only change you'll likely see is the addition of a few new social channels like this blog, our new Twitter account, and our new Youtube channel to help get you the right content at the right time. Our technotes can all be found in their same locations per product, and the process for contacting support to open a Problem Management Request (PMR) remains the same as well.
On December 4th 2017, we announced Now available: Continuous Engineering and Collaborative Lifecycle Management 6.0.5. IBM Rational Team Concert and IBM Rational Quality Manager also published their main highlights too. However, from an IoT Support perspective, many of us have been working hard to make improvements to areas where we know our clients have encountered issues.
The list below focuses not on the new product features, but instead, the key wins in the 6.0.5 release which will make life better for users and administators in particular.
Backups
There were two main focuses to address the complexity of backup strategies. There is now an interactive backup guide to assist you with the overall backup strategy of the CLM software stack.
Typically, like buses, two articles are now available. We wrote a specific article on backing up and restoring your DOORS Next Generation(DNG) indices.
We now strongly encourage you to backup your DOORS Next Generation indices so as to lessen the likelihood of needing to run a repotools reindex.
Windows VM users can now consider using alternative performance settings for DOORS Next Generation
We have focused on DNG backup strategy mentioned above, so as to ensure that we do not need to run repotools reindex. This was in part prompted by the desire for Windows Virtual Machine(VM) users to be able to use a DNG alternative setting for performance. The roadblock prior to this article was a VM's ability to handle this mode. If you have a reliable backup of your indices, the need to reindex should be greatly reduced, thus avoiding the known VM limitation . Contact IBM Support for more information.
Guidance on adopting IBM CLM configuration management across the lifecycle
During the same time frame, there was a large intiative to provide guidance on adopting CLM lifecycle configurartion management. Tim Feeney's blog explains the new Best Practices for CLM Usage Models for how to introduce, design and configure your component strategies across the CLM applications. It is recommended that you bookmark this page, alongside the Configuration Management FAQ
Validating and documenting on WebSphere Liberty Profile and Jazz Authorization Server (JAS)
It is now possible to authenticate using Smart Cards, or certificates (.p12) with Liberty:
Configuring certificate authentication for Rational solution for Collaborative Lifecycle Management on Liberty Profile
and with JAS, see related article: Configuring certificate authentication for CLM deployed with Jazz Authorization Server
We have also improved the formal IBM Knowledge Center on these topics, cross-linking so you don't need to find these additional resources: Configuring certificate and smart card authentication
Last but not least, Multiple User Registries with Jazz Authorization Server and SCIM documenting our support for all types of LDAP User registries with JAS and Liberty Profile.
Jazz.net previews
In case you missed it. Here's a reminder of the blog post highlighting our new Previews tool: https://jazz.net/previews/
In a preview, an expert guides you step-by-step through the various products in the IBM IoT continuous engineering and Collaborative Lifecycle Management solutions
Jazz Community sharing site:
A big thank you to the German User Group for creating a new public sharing site available to everyone - see Rolf Nelson's Introducing the Jazz Community sharing site article for more details
Have you ever had an IBM TRIRIGA L2 support person say something like "I cannot recreate the problem in an As Delivered environment."? Have you ever wondered what "As Delivered" really means? If so, this is the blog post for you!
First, some fundamentals. IBM TRIRIGA is actually comprised of 2 components. There is the application version (eg 10.3, 10.3.1, 10.4, 10.4.2.1, etc.) and there is the platform version (eg 3.3, 3.3.1, 3.4, 3.4.1, etc.) It is important to understand the difference between the two versions. The platform version is the base upon which the application version is built. This is why you could not have a 10.4 application version running on a 3.3 platform. For a 10.4 application, the platform must at least be 3.4. The only exception to this is with regards to the 4th numeric position of the version number. It is possible that there is a fix pack for the application only and no changes were required of the platform to implement that change. Another way to keep the application and platform versions straight in your mind is to remember that you can customize the application, but you cannot customize the platform.
Second, there are several tests the L2 engineer may perform while trying to replicate an issue. The first thing is to test to see if the issue exists in a later application release. Often this means that we are also testing with a later platform release. As mentioned previously, the only exception is if there is a fix pack for the application only, no platform fix was required to implement the application fix. The L2 engineer should also check to see if they can recreate the problem using the same application version as you. This means that we may be testing with a platform release earlier than the one you have in your environment. This is where we start getting into the realm of the As Delivered terminology.
Suppose you have a problem with your application and you know that your base version is 10.3, You may have customized the application, but the basis of that customization was the 10.3 application version. Based on this scenario, the L2 engineer would test with an environment that is on the 10.3 application AND the 3.3 platform. This is what we mean when we say "As Delivered." The installer for the 10.3/3.3 IBM TRIRIGA Application Platform when installing a new environment would result in an "As Delivered" 10.3/3.3 environment. In you environment, you may have a 10.3 application, but you may have a 3.4 (or later) platform. If we could not replicate the problem in an As Delivered 10.3/3.3 environment, we would then check to see if we can replicate the problem in a 10.4/3.4 As Delivered environment. If we cannot replicate the problem in that environment, that would be a strong indicator that the problem may have been resolved in the 10.4 application code. If we can replicate the problem in that 10.4/3.4 As Delivered environment, then it is possible that the platform code introduced the problem.
Now that you know what we mean by "As Delivered", you might want to consider creating some small environments that represent an As Delivered state based on your application version as well as your platform version. In a future blog, I will talk about the importance of setting up these types of environments.
Well, that would be a solution that involves the integration of IBM's Artificial Intelligence and the Internet of Things. 
Sugar Creek Brewery and IBM Watson IoT Platform - Learn how a brewery is using technology to help improve their bottling operations and the quality of its craft beer.
You can read the full story here:  AI and IoT Help Perfect the Brew at Sugar Creek Brewing Company
Do you know what your assets are saying? - Check out this video to learn how IBM's asset health insights solution helps you understand what your assets are saying using IoT sensors, historical data, and other data points, to optimize maintenance costs and increase uptime.
.
Welcome to the Cognitive Era - A new era of technology. A new era of business. A new era of thinking. A Cognitive Business is a business that thinks. A new era of technology is giving rise to a new era of business. Digital is not the destination but the foundation for a new era of business; we call it cognitive business, and IBM Watson is the platform. Today Watson is helping doctors re-imagine medicine, and leaders reshape industries as diverse as retail, banking and travel. And Watson is taught by industry experts, so their know-how can reach more practitioners.
There are quite a few ways to engage in extended learning in IBM and obtain both professional certifications as well as open badges recognizing your achievements and knowledge.  
For professional certifications surrounding the Watson Internet of Things unit, check out IBM's Professional Certification Program here: http://www.ibm.com/certify/certs/index_unit_wi.shtml
You may also want to investigate the IBM Open Badge Certification Program here: http://www.ibm.com/certify/badges.shtml
The Certified badge is awarded to IT professionals who have successfully completed the requirements associated with selected solutions, selected advanced/expert certifications and to individuals who have made significant contribution to the development of IBM certification exams. This badge is typically associated with the learner who has achieved and demonstrated an exceptionally high level of understanding of the topic represented by the certification. All IBM certification credentials can be shared on Linkedin (Watch Now). When a certification is eligible for a badge, that badge can also be shared on social media.  
Of course, you can also take a look at the IBM Skills Gateway and their use of the Open Badge system. What is an Open Badge? An open badge is a digital representation of an outcome or achievement. Open badges refer specifically to badges that adhere to an open standard being led by the Mozilla Foundation for recognizing and validating learning. They are secure, web-enabled credentials that contain granular, verified information employers can use to evaluate an individual's potential.  
IBM credentials are recognized, respected and valued globally in the IT industry, but communicating your credentials in today's ever-expanding online marketplace can be challenging. IBM has established this opportunity so you may easily and quickly share verified proof of your achievement wherever and whenever you choose. Where applicable, your IBM credentials will be represented by a digital image that contains verified metadata describing your qualifications and the rigorous process necessary to earn them.  
You can use the Find a Badge link to search and locate the badges you're interested in (here's a hint, use the Filter drop list to select "Watson" for all the Watson and IoT related badges available): https://www.ibm.com/services/learning/ites.wss/zz-en?pageType=badgesearch
Lastly, there is a great Coursera program that will guide you through using the Watson IoT Platform on Bluemix, and once completed, you can receive a certificate: https://www.coursera.org/learn/developer-iot/
There is even a Cloud Application Developer course which covers IBM Bluemix as well: https://developer.ibm.com/courses/all-courses/cloud-app-developer-cert-prep/
With so many options, we're certain you can find something that is just right for your own journey in the IoT world!  
MIT Technology Review:  Watson IoT and NASA - Listen to Tracy Van Houten from NASA Jet Propulsion Lab discuss the Mars 2020 project, IoT, design, and working with Watson IoT.  Tracy talks about using DOORS Next Generation as their main collaborative design hub for all design information.
Are you following the exciting changes that we are rolling out in IBM Support to improve your support experience?
Keep an eye on the IBM Support Transformation blog where we will be sharing exciting new information about how IBM Support is transforming with new tools, new processes, and new capabilities.
Check out the latest post IBM Is Transforming the Support Forum Experience for information about improvements to our forums experience.
Have you seen the Rational Team Concert 6.0.2 videos?  The following videos provide information about features available in version 6.0.2.  They were posted a few months ago but we thought it would be good to bring them back in the spotlight.
The full playlist which include all of the following videos is available in Collaborative Lifecycle Management 6.0.2.
For further information about other capabilities available in CLM version 6.02, you may want to checkout Highlights of 6.0.2.
Utilizing Microsoft Excel with IBM Rational DOORS- Follow Chris Liverman as he takes you through utilizing DOORS and the DOORS database in doing impact analysis on DOORS requirements as well as update specifications and establish metrics using Microsoft Excel.
Using Visual Studio's built-in diff/merge tool with Rational Team Concert - The IBM Rational Team Concert 6.0.4 client for Microsoft Visual Studio IDE comes with a default file compare utility, but also allows you to use any external compare tool of your choice. The compare utility that you use will come up in a separate window that you'd need to switch to in order to perform the diff/merge operations. While this offers a lot of flexibility to users in terms of using the compare tool of their own choice, the user experience could perhaps be improved if there were a compare tool that could offer a "within-the-IDE" experience. In this blog I'll talk about one such compare tool and how to use it. [Read more...] 
When firing Action/Transition triRetire for the triPeople BO the following workflows will be fired in Tririga:
a) triPeople - triRetire - Remove TRIRIGA User and Read Only Dependant Records
b) triPeople - Synchronous - Remove TRIRIGA User My Profile
This move the record to Retired state, meaning they are still retained in the system. The only transitioning able to remove them from the database is setting them to NULL.
Each People BO record occupies 50 KB in average, so if you are performing massive deletion, for instance, deleting 100,000 records, this means about 5 GB being processed and worked by triRetire process at that time.
Using triRetire is the only supported process for archiving triPeople BO records.
If there is need to perform a massive retire process in system, Data Integrator may not be a good choice. Using WebServices will be a better option, but this could be enhanced to look at the number of workflows in the queue by looking at the "monitor.jsp" - Monitor a single value.
The web service code would parse and check for the numeric value returned from a URL like http://<<PROCESSSERVER>>:<<PORT>>/<<CONTEXT>>/html/en/default/admin/monitor.jsp?username=<<TRIRIGAOSUSER>>&action=WF_EVENT_COUNT.
If the value is over a number (start with 9000 for example) then it would pause the integration and wait for a while until the queue is halved (4500 for example).
See that there isn't a direct way to call a workflows using WebServices. You would cause it to be executed for a given record by performing the action(transition) on the record that the workflow it tied to. For instance, if you have a workflow tied to an 'Activate' action, then using the WebService to activate the record will cause the required workflows to execute.
More information about IBM TRIRIGA WebServices can be found on our Integrating data with external applications page.
You may have noticed that there is a new feature in RTC 6.0.5 regarding Keyword expansion.
https://jazz.net/pub/new-noteworthy/rtc/6.0.5/6.0.5/index.html#8
It may only be from the CLI and builds.

Using the server setting "Server Default for Line Delimiter Handling" = NONE and usage limitation and understanding.

Users use a mixture of Windows and Linux platforms so have to manage the line endings carefully.
There is this statement:
"When keyword expansion is enabled for a load operation, all text files (those files whose line delimiter is set to a value other than NONE) are processed for keyword expansion."

1. Why should there be this dependency between Keyword expansion and the line delimiter setting?
When the delimiter is set to NONE, that file could be a binary file which we might not be able to read/modify. Hence those files are not processed for keyword expansion.
2. How is the Keyword expansion enabled for a load operation if it is only used for the CLI and builds?
At load time, the load operation is configured to expand keywords. Once content is loaded with keywords expanded, they will continue to be expanded for that loaded content such that additional accepts will update keywords and the keywords will be updated on check-in as well.
3. Does this mean the Keyword expansion is enabled for a load operation using the Eclipse client?
Currently there is an enhancement request open to support this feature in rich clients as well
Avoid using the custom attribute ids for Voting Feature implementation in IBM Rational Team Concert (RTC).
Voting Feature in Rational Team Concert
Below are a few issues that might occur in-case if you use the custom attribute ids which is not recommended.
When using the voters field in the queries and searching for items not containing a certain voter, not all items in the query results are correct.

You could see that there are votes with the new and the old IDs in those two items.

Query that works with the labels end up with wrong output.

Issue in synchronizing attribute values.

Note: After creating with the predefined ids, you will see the following issue.

T

he old ones didn't update the votes field as an integer to each id item that has already been created.

Using Rational Team Concert for source code management in Jenkins jobs – by Ralph Schoon, Kirk Woods, Tim Feeney, Sridevi Sangaiah, Lakshmi Narasimhan T V, Mehul Mehta. 
This article provides guidance on using Rational Team Concert (RTC) as a source code management system in Jenkins jobs.
What is covered in the article:
Rational Team Concert build system

Team Concert plugin for Jenkins

Configuring Jenkins Jobs

Other considerations
Summary
Related artifacts
Using an Agile approach to scope software projects - Authored by Christina Lynch: Software development methodologies are often religiously observed. But we think you stand to lose out by arbitrarily closing yourself off to alternatives. That being said, when it comes to the software scoping process, the best tool for the job is Agile. Why? Because it's proven time and time again to provide an effective and efficient framework for propelling new software initiatives forward.  
Helastel take project scoping very seriously indeed and the results of doing that speak for themselves. It boils down to posing the right questions about what the business requires, while gaining a 360 degree understanding of user perspectives, to plot a pathway to the optimum end 'product'. Here's why an Agile methodology lends itself so well to supporting that process. [Read more...] 
GiuCS
270003E2P0
Visits (10317)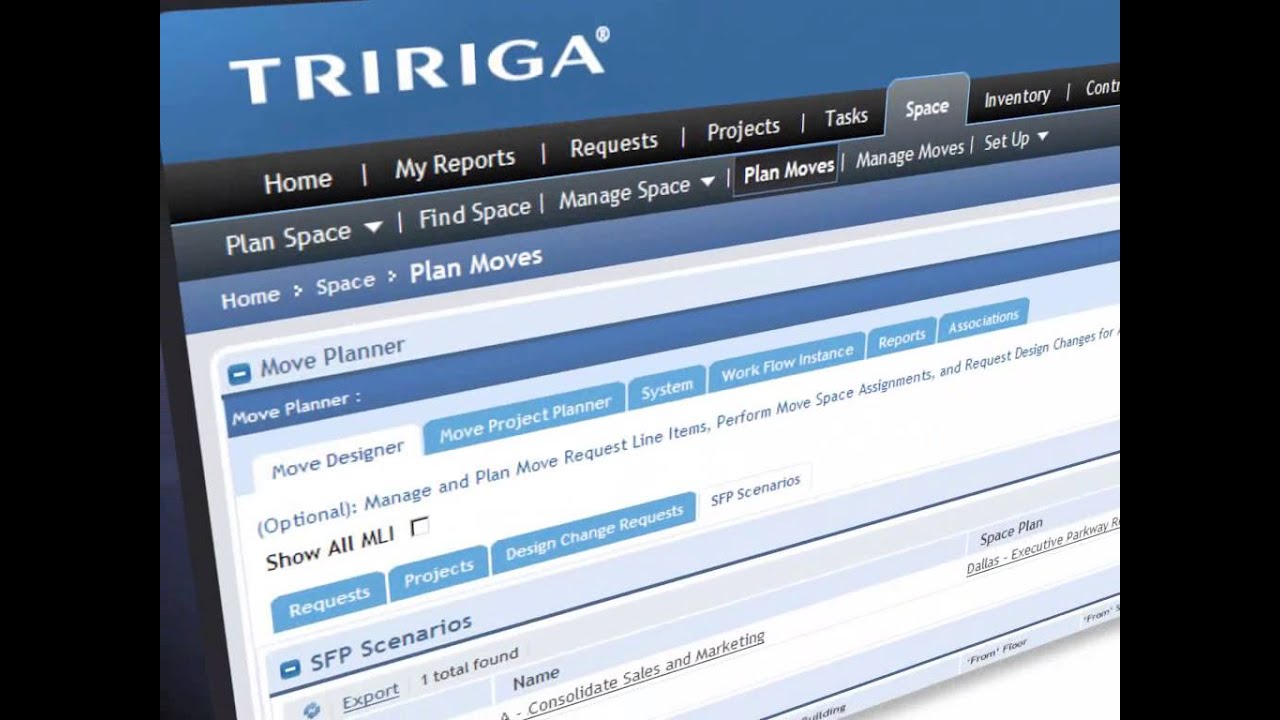 It is often asked if there is a panel or administration console available in IBM TRIRIGA for showing active users and the licenses they are consuming.
Unfortunately there is not, but to circumvent this you can use some helpful SQL queries.
The SQL queries are documented in IBM TRIRIGA - Useful queries for finding users logged in, license count and more
The queries provide a snapshot of current user and licenses being used, in a few different outputs:
Display All Logged in Users and their Licenses

Display Logged in Users by License

Display Count of Licenses Used by Active Sessions

Display Active Sessions

Get License Counts for Comparison

I hope you find this one useful