The developerWorks Connections Platform is now in read-only mode and content is only available for viewing. No new wiki pages, posts, or messages may be added. Please see our FAQ for more information. The developerWorks Connections platform will officially shut down on March 31, 2020 and content will no longer be available. More details available on our FAQ. (Read in Japanese.)
with Tags:
ibm-iot
X
When starting as a new user or working with a new copy of the application, there are some dependencies within the application that need to be satisfied if you want to do anything more than create a user record. In short, a newly created application has a good bit of data in it, but you will need to add more to begin using all aspects of it.
Do you want to add a Location? You'll need a Geography to assign to it.
Do you want to add an Organization? You'll need a Primary Location.
Do you want to add People? You'll want a Primary Location and Organization
The best place to start is in the Portfolio menu. Geographies, Locations, Organizations, and People form the basic building blocks for adding record data.

1 - Geography
For Geographies, It's helpful to add at least two complete branches, one in North America and one for Europe. A basic scenario would begin with World Regions for North America and Europe and continue to City level for each branch. This allows for flexibility in scenarios involving multiple time zones, moves and other time and place based events.
2 - Locations
For Locations, in following the North America/Europe theme, it is sufficient to create two complete Location branches, much like Geography. As above, create complete branches beginning with Property and working all the way down to at least one Space record for each branch. This allows for flexibility in Space area calculation. Moves, and can also be used for Requests.
3 - Organization
There is not typically a need for as complex a structure for Organization. It is certainly possible and some scenarios will likely require it. but for basic testing purposes, a single My Company record, and a single External Company will be sufficient.
4 - People
As with the Organization structure, the users needs will dictate what should be created. Two users for the My Company record, and two users for the External Company will allow for basic testing. Remember that unlike the other records mentioned here, People have dependencies for Licenses and Security.

Portfolio also includes two other major components, Specifications and Assets. Those represent greater complexity and so will be addressed in a separate related blog post. If you would like more detailed information please refer to the current Getting started page:
http://www.ibm.com/support/knowledgecenter/SSFCZ3_10.4.1/com.ibm.tri.doc/get_started/r_getting_started_videos.html
The linked IBM TRIRIGA Quick Start Guide will be of use.
Finally, I hope to open a dialogue on this topic so if you see this post, and you have a question please do not hesitate to ask, and we will provide you answers.
Many times, a client may hear a support engineer say that they should upgrade to the latest version. Why do I keep hearing that - especially if upgrading will take time, money, and resources? TRIRIGA, like all other software, evolves. We continuously fix defects and add new functionality. For instance, if you are on version 3.3.2, some of the features you cannot take advantage of include improved logging capabilities, which makes it easier for us to help you troubleshoot an issue. Also included is improved security and, more recently workflow versioning. Since complex software can sometimes have defects you never know when a defect might impact your business. But why wait for it to impact you? Upgrade so that it won't happen. New functionality is also added into the software and you may want to take advantage of it.
Another reason to upgrade is that software uses various technologies, which changes faster than New England weather! Technology is constantly changing and TRIRIGA must keep up in order to keep it running. That technology can be in operating system updates, browser versions, application servers and Java to name a few. Support may often recommend staying current with product releases but it is always good to review the release notes for the current release. The release notes for each version show what has been fixed and functionality that has been added. You can find the release notes for TRIRIGA here:
https://ibm.biz/BdrnV3
Before upgrading, it is important to understand the structure of TRIRIGA because there are 2 very different procedures to upgrade. Those 2 structures are Platform and Application. The TRIRIGA Platform is the java code that IBM writes and is installed on a server. The TRIRIGA Applications are developed using the TRIRIGA Platform. Applications are not "written" but are developed using the Platform as a development tool. Applications are stored in the database as metadata and are not found in the TRIRIGA directory structure. Both the Platform and the Application have their own version number. How do I tell what number is for what? Platform versions are the lower of the 2 numbers associated with a TRIRIGA install. So the Platform version would be something like 3.5.1 or 3.4.2. Applications are the larger numbers associated with a TRIRIGA install. So the Application version would be something like 10.5.1 or 10.4.2. TRIRIGA 3.5.1/10.5.1 is Platform 3.5.1 and Application 10.5.1. But this can change. If IBM releases a 4.1.0/11.1.0 release, a client can upgrade to Platform 4.1.0 and leave the application at 10.5.1. But you can never upgrade the Application beyond the platform it was built on. So using the example of 4.1.0/11.1.0, you could not upgrade the application to 11.1.0 and still be on platform 3.5.1 because the functionality required to support the new Application exists in the new Platform.
The TRIRIGA Platform will always be there as it is required for the database to be run. The Platform never deprecates functionality. So if an application is developed on one release of the Platform, it will continue to function in future releases of the Platform. Ever since the 3.2 release, you can easily upgrade the Platform in under 2 hours. You simply stop the servers, install the new platform code, start one server to perform the database updates and when it is complete, stop the server, apply the latest fixpack, start one server and then start the rest. That's it! The Platform will be upgraded. Security vulnerabilities, new technology, performance enhancements, new properties and more are ready to use. You should plan to perform a Platform upgrade at least once a year.
Applications can be substantially more complex. If you have never done one, I would strongly recommend that you consider engaging our IBM Global Business Service (GBS) or one of the IBM TRIRIGA certified business partners to help you through an application upgrade. Since the applications are actually data in the database, an upgrade involves updating data, which is always a tricky task. On top of that, clients have the ability to configure and modify functionality associated with an application. A wrong step could overwrite data and damage functionality. To add to it, application upgrades must be done one version at a time. If you on 10.3.1 and are going to 10.5.1, then you will need to upgrade to 10.3.2. Then 10.4.0, 10.4.1, 10.4.2, 10.5.0 and finally 10.5.1. We strongly recommend that you plan for an Application upgrade at least once every two years to minimize the number of versions between platform and application. In addition, audited functionality may require Application upgrades. Customers who use the Lease functionality in TRIRIGA will know that government rules around leases are called FASB. Clients who need to be compliant with FASB rules will need to be on the latest Application release.
Fixpacks are important too! If a defect is found in a release, we will identify the defect as an APAR and develop a fix that can be applied to the installed software. It is recommended that customers set aside time and resources once a quarter to apply any fixpacks.
When a support engineer recommends that the user should upgrade to the latest version, the first thing that should be done is plan! Just because the platform may not take a lot of time to do, you should put in the proper planning. Here are somethings to ask yourself when planning your upgrade:
Platform or Application upgrade? As mentioned earlier, Platform upgrades are less time consuming and Application upgrades are more involved.
Make sure you have the supported underlying resources for your database, application server, browsers, etc. Our compatibility maxtrix can help you so you know what your database or application server needs to be at for the version you want to upgrade to. You may find that you need to apply fixpacks to your database or download a new version of Java. Or that you can use additional browsers. You can find this information here:
https://ibm.biz/BdrnVA
ALWAYS, take a copy of your production database and move it to a development/test environment and work on the upgrade there first to work out the kinks of the process before you upgrade your production environment.
GA releases come out twice a year, so put together a schedule of how often your company would like to upgrade. Applying fixpacks is so much easier and quicker than to upgrade through a few versions, like 3.3.2 to 3.5.1.

Happy Upgrading!
GiuCS
270003E2P0
Visits (8264)
This is for those of you who have more than 1 application server setup!
After spinning off the TRIRIGA application server into 2 separate application servers you are checking all to see if the second application server is set as the original one, the Licenses in the second application server show 'No' in the Licensed column in Administration > System > License, but the licenses have not expired.
First thing you try is to use a user id to log into this application server. There is no problem in the front-end application, any users can log into both application servers.

So that table showing the licenses as they would be expired is not accurate. You know they are not about to expire at all and in the original application server, they show Licensed = Yes.
This was observed before as a cache issue. Sometimes during installation of a second application server the licenses at first have a problem fetching the correct status from the database and this information gets stuck into there.
What you need to do is to go to the Administration Console and Clear the Global Cache. Log back into the application and check the Licenses again. In most cases this is resolved as it is just a misalignment from the actual database information and what is cached.
If not, contact IBM support.
More information about cache clearing: How to clear IBM TRIRIGA Application Server's cache.
Cheers
I
f you have run into an issue while deploying the IBM TRIRIGA application in any of your lower environments (UAT, DEV, TEST), then you may have seen the Support engineer asking questions regarding your deployment window. In truth, we would rather have this information in advance of any production deployment, regardless if you have run into an issue that you report to the IBM TRIRIGA support team.
There are three reasons why it is important to get this information to the TRIRIGA support team. First, we may know of some potential issues that may crop up during the upgrade process, regardless of whether you are performing an application upgrade versus a platform upgrade. Second, when you have open PMRs with the TRIRIGA support team, those that could potentially impact your go-live timeline will be viewed with a more critically eye with regards to defects and the versions of either the application or platform. In both of these cases, there is a strong potential for a change in your implementation timeline. In the first case, the potential issues may require you to upgrade to a later release where the problem was resolved. In the second case, you may have identified a previously unknown issue that cannot be resolved with any existing releases and may require a fix pack release to the application and/or platform release to which you are upgrading. The third reason why it is important to know your implementation timeline is to insure resources are prepared to respond during your production roll out. While the support team is prepared to respond on a 24/7 basis regardless of any implementation schedules, we need to insure that development resources are aware and also prepared should a problem occur during your production implementation.
Just as you would rely on your internal resources, the TRIRIGA support teams are also resources on which you need to rely during your upgrade processes. Keeping us in the loop early on in your process will allow us to work with your implementation team as a single team rather than a separate group with whom you only need to tap when an emergency arises. Our early involvement is meant to prevent such emergencies and make the upgrade process proceed as smoothly as possible.
In the weeks ahead, I will be generating communication templates for the TRIRIGA support team to insure we begin to get deployment information from you, our customers. It is my hope that this blog provided you with sufficient insight into why this information is critical to your success during the upgrade process.
Having been on the customer side of the IBM Support dialog, I often wondered why I was always asked for version information for my PMRs. Now that I have been working on the IBM TRIRIGA Support team, I understand why. The purpose of this blog will hopefully shed some light on this for the customers as well as improve the customer experience with the IBM TRIRIGA support team.
What the IBM TRIRIGA support team will be doing in the weeks ahead to help make things a bit easier is ensuring we have up to date information about customer versions of the IBM TRIRIGA Application Platform, IBM TRIRIGA CAD Integrator (if applicable), and other third party components required for a running the TRIRIGA application. To that end, we will be asking for information from you if you open a PMR without including the version information for the IBM TRIRIGA issue (whether it is an application, platform, or CAD Integrator issue). Additionally, if you do not indicate what environment this issue applies to and the associated version information for that environment, we will ask for that information as well.
What you can do to help is to provide this information up front when you open a PMR. I suggest keeping a document with the environment configuration information. Having been on the client side of this picture, I know how I ended up making the IBM PMR process easier for me. Knowing that I would be asked version information right out of the gate, I kept a document which had the version information for the main product as well as versions of other products in our configuration that could have an impact, in any possible way, to the problem being reported. I found that this greatly smoothed out the initial response from the support team I was working with and also led to quicker turnaround time on the PMRs I submitted. While I cannot guarantee that the PMR turnaround time will be significantly improved, it should at least reduce multiple communications regarding the configuration of an environment. The main reason for back and forth about version information that I have seen is that the support team assumes the information provided will be all that is initially required to work the problem. While working and researching the issue, we may come to find that we need some additional version information (think operating system, 3rd party tool versions, etc...). Having the information up front when you open the PMR should prevent this from happening.
What I, and the rest of the IBM TRIRIGA Support team will do is look for this information on any new PMRs. If the information is provided in the PMR, we will check to see if the information has been stored on a customer record that we have set up in a tool we share with our L3 engineers. If you provide information and that customer record is not up to date, the engineer will update the information based on what was provided when the PMR was opened. If the information is NOT provided in the PMR, the engineer should ask for all of that information. I know that several of our clients are already familiar with that process and are providing that initially. We will do our part to smooth this part of the PMR process.
If you found this information helpful, please be sure to "like" it and be on the watch for my next blog regarding deployments.
Where documents go when they are uploaded may not make a difference to the average user as long as they are uploaded and can be viewed. However, to some people, where they get uploaded to does make a difference. Do they go into named folders or do they go elsewhere? Where do the files go when they are uploaded?
Where a document goes is determined by the context of the record. How does one tell what the context is? The context is determined by the 2 "buttons" at the upper right hand corner of the main portal screen for Company and Project, as shown below.
If you select Project, which you can see by the screen shot below, it shows the project name, when a document is uploaded, it will go into a named folder as shown below.
If you select Company, then it will upload into a file structure like the screen shot below illustrates.
So if support ever asks you what the context of the record is, it is referring to those 2 buttons at the top of the screen: Company or Project. We are looking for where your document went. You will not see those folder structures unless you are in Document Manager. And in many cases, users are not going to have access to Document Manager so they will not have access to it. Overall, it is good knowledge to where your document is going so if problems arise, you know where to look.
Have you upgraded your IBM TRIRIGA platform only to find that you cannot see any of the graphics that were visible in your previous platform release. If so, you may want to reprocess your drawings.Please note that reprocessing your drawings can take some time, so you might want to plan this process to run during off peak hours.
To reprocess your drawings, follow these steps.
1 - As an application administrator, login to the IBM TRIRIGA Admin Console.
2 - Click on the radio button next to Database Manager
3 - Click on the link titled "Reprocess published drawings".
Under certain conditions, the reprocessing of your CAD drawings may have encountered issues during the upgrade process. It is important to always review the server log file from the 1st server startup after an upgrade. In the case of your drawings, look for "Reprocessing" in the log file. Most of the entries after that line will contain information about the reprocessing of each individual drawing. If a drawing is processed without issue, you should see a series of 7 informational messages starting with "DXF: Processing Header "to "DXF: EOF" if there is a problem during the reprocessing process, you will likely see either an error or warning message between those two informational messages. If that is the case, you will want to follow the steps outlined above once the upgrade processing has completed on that 1st server.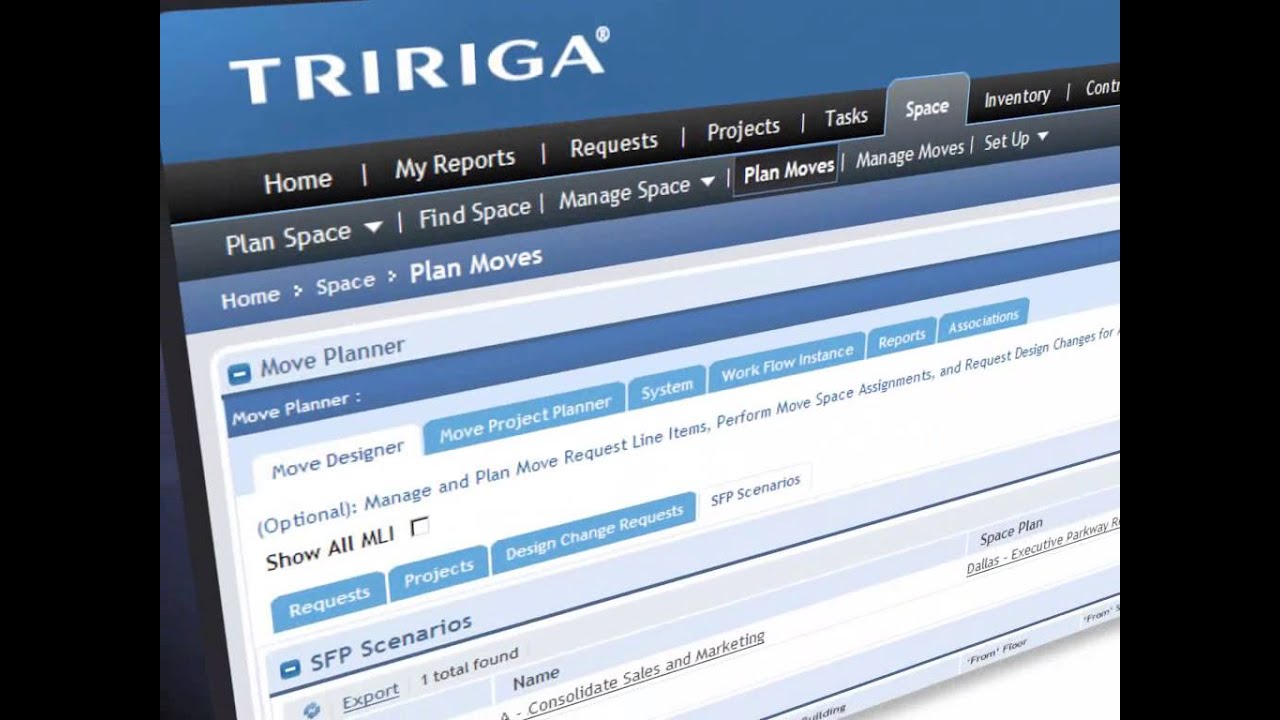 In TRIRIGA's Data Modeler, there are 2 methods to add a field to your business object: Add and Find. How do I know when to use them and what really is the difference?
Add is when you are creating a new field that has never existed before. It should only be used for creating brand new fields that do not exist. This not only adds the field to TRIRIGA but it will add t to the database. For example, you want to add the field cstNewField1TX to the business object triContract and it does not exist on any other business object. So you would use Add to add the field.
Find is used when you want to add a field whose name already exists. For example you want to add cstNewField1TX to the business object cstMyObject. We know from above that cstNewField1TX was already added (and we will assume published). You would use Find to search for the field and it would add it to your business object, with all the same information. Then, it can be modified for this particular business object, except for the field name and data type.
If you are looking for a specific type of data - say a Start Date, you would use the Find action to look to see if a Start Date exists and re-use on your business object.
Why does this matter? Because, if you added cstNewField1TX to your business object, you could get errors because that field name already exists on a different object. It could cause confusion seeing the same name more than once in the database. Even if you remove the field, you are removing the field from TRIRIGA, not necessarily from the platform.
GiuCS
270003E2P0
Visits (9675)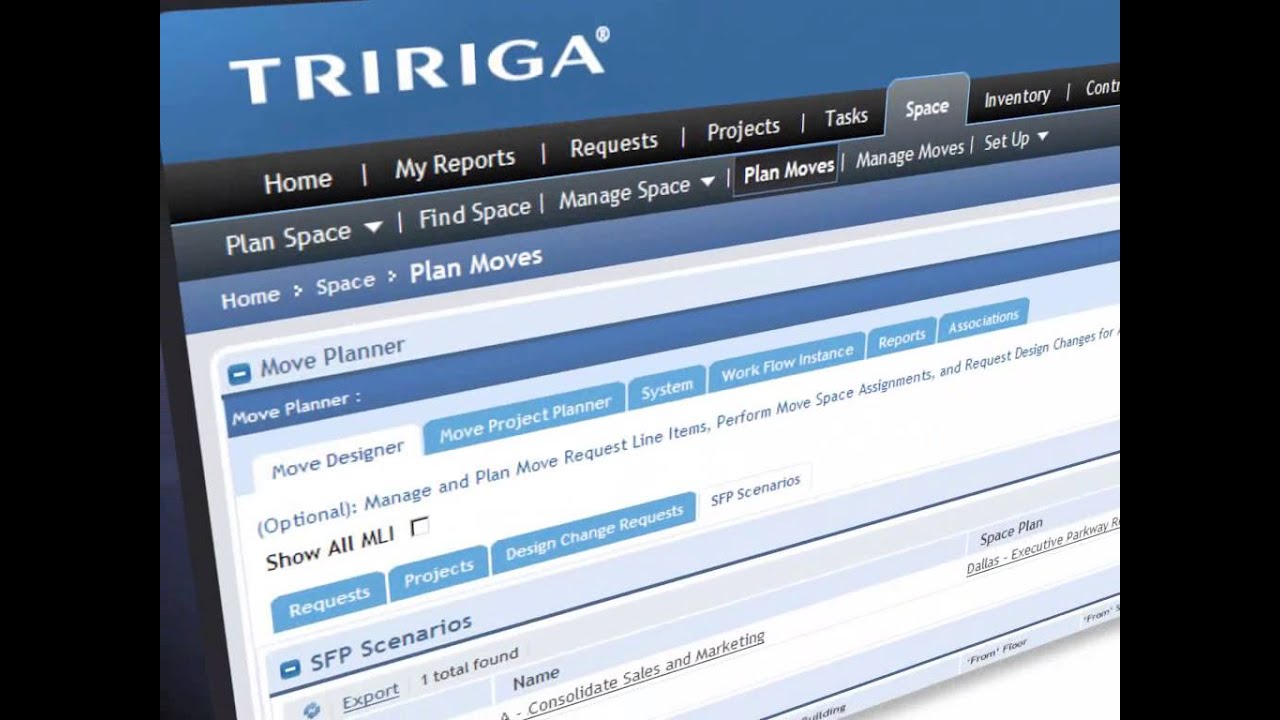 There are many reasons and installation scenarios that can cause Report, specially BIRT ones to fail to export due time out.
Excel exports are often the ones you can observe because all the file formatting happening during export.
Let's focus on Liberty installations, but this recommendation can be used to other web server with some tweaks.
Most of the times this is related to time-out settings, specially for HTTPS (SSL/TLS) connections. A good troubleshooting is performing the same in a HTTP connection, does the report exports? If so, take note of the time you need to export it and plan to extend time-out in HTTPS connections to at least the double of the time.
This is documented in the HTTP Endpoint entry in Liberty Knowledge Center link below:
https://www.ibm.com/support/knowledgecenter/en/SSEQTP_8.5.5/com.ibm.websphere.wlp.doc/ae/rwlp_config_httpEndpoint.html
Look for the sslOptions and also double check the ones for http, all time-outs be equally increased.
There you are, planning an application and platform upgrade for your IBM TRIRIGA installation and you think everything is working just fine. You roll out to production and for the first few days afterwards, all is quiet. Suddenly, out of the blue, you notice that the floor plan graphics no long render. Where the graphics should appear, you do not see the No Graphic Available message where the graphic used to appear. What you do notice is that, in the lower right hand corner "Error 2" is displayed and the rest of the space where the graphic would normally appear is blank. This blog post will address one of the potential causes of this problem and also a means of finding the problem before you upgrade your production environment.
In order to determine the root cause, we need to know what the errors are that are referenced in that "Error 2" text in the graphics section. Clicking on the text will open a pop-up box that contains the actual error messages (2, hence the "Error 2") related to the issue. That alone will not help the support team diagnose the problem. The errors should indicate an MID number. That MID number should also be found in the server log with a time stamp associated with when the graphic should have been rendered. In a issue I was working for a client, we determined from that information that there was a problem with the graphic layer configuration records. In particular, they were missing their corresponding IBS_SPEC entries. This required removing the records from the database using SQL run against the database back end. The application is unable to delete the records because the application relies heavily on the IBS_SPEC table entries to perform the actions necessary to delete the records. Once the records were removed and the layer configuration records rebuilt, the graphics once again started to display.
Great, that fixed the immediate problem, but how do you prevent this from happening in the future? When planning your upgrade, you need to insure that all graphical functionality is tested before making the decision to roll the upgrade out to your production environment. Upgrade plans should always include CAD Integrator testing. In older releases of the IBM CAD Integrator tool and the IBM TRIRIGA Platform, there was a great deal of backward compatibility. As a result of this backward compatibility, most clients did not include steps to insure that graphical elements were unaffected and, instead, focused on the business process logic to insure that the non-graphical data was correct. With the later releases of IBM TRIRIGA (3.3 or later, to be more precise) the CAD Integrator tool became much more tightly coupled with the platform release. Best practice for upgrade planning should now include upgrading the CAD Integrator tool to the release that was created specifically for the platform release to which you are upgrading. As a result of adding the CAD Integrator to your upgrade plans, you should naturally expect to add more time to the validation of all CAD related graphics that appear in your IBM TRIRIGA instance.
If you found this blog post useful, be sure to 'like' the post. If you have any comments about this blog, please provide that feedback in the comments section.
The IBM TRIRIGA CAD Integrator tool is extremely helpful in many client environments. For many clients, the space records are created and managed via the CAD drawing which means that errors during the process could seriously hamper your productivity. Today I will review one particular error and describe how you can use the information in that error to start your own investigation into the issue.
Below is an example of an error that can occur during the Sync Full process in CAD Integrator. Values in the error have been changed to be generic, your error message will contain numbers specific to your database.

2016-05-20 11:04:51,738 ERROR [com.tririga.ci.sync.SyncServiceImpl](pool-1-thread-7) Sync failed. com.tririga.ci.error.CiRuntimeException: com.tririga.ci.remote.shared.error.CiSharedException: Attach associated object could not find the association to use. Attach-To: SmartObjectImpl[ID=SmartObjectId[ID=SSSSSSSS,Business Object ID=BBBBBBBB],Business Object=BoImpl[name=triSpace,id=SSSSSSSS,module=ModuleImpl[name=Location, id=6]]] Record-To-Attach: SmartObjectImpl[ID=SmartObjectId[ID=PPPPPPPP,Business Object ID=bbbbbb],Business Object=BoImpl[name=triPeople,id=bbbbbb,module=ModuleImpl[name=triPeople, id=7]]]
First, read the message so you can get a general idea of the problem. There are two key parts of the message which will give you a general idea of what is happening. You can see that the sync process failed. The information immediately after "Sync failed." provides information for the developer to identify what path within the code raised the error. After that path information is a more critical piece needed to do further analysis. Specifically, there is this in that error message: "Attach associated object could not find the association to use." From this information we can see that the sync failed because it appears that one of the objects is missing an expected association to another record.
Next, we are going to get into the details of the error.
The first value, SSSSSSSS, is actually the spec_id for a triSpace record. You can use that value to query the IBS_SPEC table to determine the name of the space. The SQL statement to find this information is:
select * from ibs_spec where spec_id = SSSSSSSS
This will display all of the fields in the IBS_SPEC table. Besides the name of the space, you will also be able to see the location information which will allow you to get to the underlying record in TRIRIGA.
The next value, PPPPPPPP, is the spec_id for the triPeople record. We can then reuse the select statement above by simply using the PPPPPPPP value rather than the SSSSSSSS value.
This will give you the information you need to look at the associations that are on the space record as well as the people record. If the Sync Full process does NOT fail on a different drawing, you could use a space record and associated person record from that drawing as a guide to determine the missing association. You should then be able to create the required association and run the Sync Full process again. It is important to note that the Sync Full process is more inclusive than the Sync Area process with regards to the various records associated to the space. If Sync Full fails and Sync Area does not, then you will need to review the error in the ci.log file as described in this blog post to determine the records that are causing the error to occur.
What's new? Enhanced support for lean enterprise transformations in CLM 6.0.5 - Organizations across all industries are under great pressure to quickly adapt to new market conditions. They need to transform their approach to systems engineering and software development to deliver new features and offerings faster and respond to feedback — continuously. Most of them have been experimenting with lean and agile principles to reach that goal. But many are still struggling to apply those best practices for small, co-located teams, much less get the full benefits at enterprise scale. 
We've been paying attention and are focused on beefing up our approach and solution for adopting agility at scale. Here are some of the highlights available in Collaborative Lifecycle Management 6.0.5 to help you as you get started or continue to drive this kind of transformation across your enterprise. If you're not adopting the Scaled Agile Framework® (SAFe®) methodology, please don't stop reading, because there are things for you here regardless of the processes in place! [Read more....] 
What's new in IBM Rational Team Concert 6.0.5 - We've been busy working on three major themes in IBM Rational Team Concert (RTC) 6.0.5. Click through to see a summary of each, along with a description of some integration enhancements that we've made. [Read more...] 
What's new in IBM Rational Quality Manager 6.0.5 - IBM Rational Quality Manager (RQM) v6.0.5 release comes with a set of new features in multiple areas such as manual testing, test execution tracking and reporting, automated test execution adapters or data spill redaction. Click through to read highlights of three of those new capabilities: email notifications, redlining manual tests, and manual step count. [Read more...] 
What's new in Rational Engineering Lifecycle Manager 6.0.5 - We're happy to announce the release of IBM Rational Engineering Lifecycle Manager (RELM) 6.0.5. We continue to focus on simplifying various RELM usability aspects. Click through for the top 5 items you'll find in this version of RELM. [Read more....] 
What's new in Rational Publishing Engine 6.0.5 and Jazz Reporting Service 6.0.5 - This was an amazing year for IBM Rational Publishing Engine (RPE) and we want to finish it with a splash. First, we released RPE 2.1.2 in June, 2017 with a lot of exciting enhancements and now, we are releasing RPE 6.0.5. Yes, you read this correctly. It is RPE 6.0.5. RPE now aligns its version number with the rest of the Continuous Engineering (CE) and Collaborative Lifecycle Management (CLM) solutions. Click through to discover the three main features in RPE 6.0.5 [Read more....] 
What's new in Maximo Asset Management 7.6.1
Maximo Asset Management V7.6.1 was recently released with new enhancements and feature improvements.
Overview
Modernizes the Maximo user experience with Work Centers that enable mobile access on connected devices
Delivers inspection capabilities, such as a new Inspection Form Work Center and the capability for an inspector to perform inspections associated with a work order
Includes advanced analytic capabilities with entitlement to IBM Cognos® V11
Features new GDPR compliance utility for clients
Delivers technical improvements with current middleware releases and serviceability item
See New in Maximo Asset Management 7.6.1
A walk-through of an installation is detailed in Installing Maximo Asset Management 7.6.1 From Start to Finish.

What's new in DOORS Next Generation 6.0.1 - Richard Watson explains in this blog post on Jazz.net: This release adds to a very significant major series for DOORS Next Generation. We have a continued with our focus on Configuration Management, Global Configurations and usability while introducing some exciting new functions for bulk data manipulation and stronger analytics. [Read more...]
Looking to find out what is new and how to get started using Lifecycle Query Engine (LQE) data sources in version 6.0.6.1?
Here are some highlights of what is new:
Email notification for scheduled reports

Unlimited report export

Editing SPARQL queries
…and for Administrators
Faster data model construction from LQE data sources

Validate the index against TRS feeds

Download LQE logs for each data source

Trace a report to an LQE query
Attending Think 2018 and looking to keep on top of what's happening this week? Need help planning your agenda?
You may want to check out the schedule to see what's going on during the conference, plan what you want to see live, and make it easy to catch up with everyone else on demand.
If you need some assistance with planning your Think 2018 experience, Watson is ready to help. You can explore sessions and tell Watson what your interests are so Watson can make recommendations for you. Find out how at Ask Watson.
You can watch live broadcasts of presentations, replay sessions, and discover inspiring conversations with influencers and thought leaders. See the live streaming agenda for details.
After installing CAD Integrator on a CAD users machine and assigning the appropriate security groups and licenses, does the user get an error indicating that they do not have a valid CAD Integrator license? Do not panic! This blog is meant especially for you.
The likely cause of the problem is that a problem occurred during the license assignment process. First, double check that the users profile contains the license. If it is missing there, be sure to add it. Second, go to License Manager and click on the radio button next to IBM TRIRIGA CAD Integrator/Publisher and review the list of users. If the user is not listed there, add them to it through License Manager. Doing this should allow that user to login without getting that message.

Highlighting some Rational Publishing Engine (RPE) 2.1.0 video demonstrations that were recorded a few months ago to bring them back in the spotlight.
The following videos provide you with a walkthrough of the new features that were made available in RPE version 2.1.0
The full playlist, which includes all of the following videos, is available in IBM Rational Publishing Engine 2.1 - What is new?
For further information about other capabilities available in RPE 2.1.0, you may want to check out What's new in Rational Publishing Engine 2.1 topic in the IBM Knowledge Center.
Configuring secured SAML with WebSphere requires web pages to be protected. The design of the TRIRIGA application does not currently allow you to set up the EAR or WAR (depending on TRIRIGA platform release) to include web page protection. The ability to protect the web pages in this manner would require a major change in the TRIRIGA platform, so this would not be viewed as a defect but as an enhancement.
So, what can I do to get this level of security? Your best option is to check the Request For Enhancement (RFE) site to see if someone has already requested that this be required in a future release. If an RFE exists, vote for it. The more votes an RFE has, the more likely it is to be included in a future release. If an RFE does NOT exist, create one and be sure to go to the Service Management Connect (SMC) forum and solicit votes for your enhancement request. Below is information about the RFE process that I provide to customers when a PMR leads to this sort of issue.
You might consider submitting an enhancement request via the Tivoli RFE Community. The Tivoli Software RFE Community provides collaboration with Tivoli development teams and other product users through the ability to search, view, comment on, vote for, watch, submit and track product requests for enhancement (RFEs). Clients can detail their enhancement request story more effectively by working directly with the development community, rather than via multiple touch points before the request reaches development. This creates a direct connection to Tivoli development! Tivoli is the umbrella under which the TRIRIGA product resides. I suggest this because other clients can then indicate the value of you suggested enhancement which could cause the issue to be viewed as more critical to the success of our client's TRIRIGA implementations with potentially positive implications to implementing the change.
On the RFE page, there are 2 pick lists under the title Filter the page content by brand and product that will help you start the search process for existing RFEs regarding the TRIRIGA application. Set the left hand pick list to Internet of Things and set the right hand pick list to IBM TRIRIGA Platform. Next to this right hand pick list is an arrow pointing right. Click on it and the list will automatically filter based on the selections in the pick lists. Underneath these pick lists is a search text field. You can enter text there to further refine your search. For this issue, I typed SAML in that field and clicked the Enter key. There are 2 RFE entries listed as a result. If, after reviewing the entries, you determine they do not fit your requirements, create a new RFE. If the existing entries DO fit your requirements, vote for them.
Inside each RFE record is an ID field. This field is immediately below the title of the RFE. In order to solicit votes for your RFE, navigate to the SMC forum for IBM TRIRIGA Platform and create a new forum entry with the title of your RFE. In that forum post, be sure to include the merits of your RFE and provide the ID. This will make it easier for people who want to vote for your RFE to find it via the RFE home page. Remember, the more votes for a particular RFE, the more likely it is to be considered for a future release of the IBM TRIRIGA Platform.
The Tririga workflow fired is "triREPaymentAuditSetup - SCHEVENTSTART - Create Payment Reconciliation and send Notification to Contract Administrator". It will create the Payment Reconciliation records.
This is how it works:
a) When a lease is activated, This workflow "triLeaseClause - Synchronous - Create Audit Service Included from Selected" is fired on Lease Clause to create Payment Audit Setup record.
b) Then the "triREPaymentAuditSetup - SCHEVENTSTART - Create Payment Reconciliation and send Notification to Contract Administrator" workflow is fired on Payment Audit Setup record to create Payment Reconciliations based
on scheduled start dates.
If you see no WorkFlow being started for the Schedule Events created for the Payment Reconciliation on Leases with Audit Clauses and you have Microsoft SQL Server in place, check if you have the following fix included on your IBM TRIRIGA Platform version:
APAR #: IV76293
Defect: 188946
Description: Scheduled events now start consistently when you run the Microsoft SQL Server.
If you are still seeing issues with this process and you can be reproduced on a lower environment (testing, sand-box, QA), it is good temporary set Workflow Instance Recording on this lower environment for tracing the Workflows & actions fired for the lease record, and check the flow and warning/error messages issued during the process. But see that using Workflow Instance Recording can cause slow downs and performance issues all over system, so it needs to be used only for lower environments (it should never be used for Production environments!) for temporary tracing and debugging workflows, meaning this needs to be changed from "Always" to "Errors Only" as soon as you are done with your analysis.
For more information on using Workflow Instance Recording, kindly review our Debugging Workflows in TRIRIGA page.
With the growing number of smart and connected products being developed, more and more systems engineers must now deal with the verification and validation of embedded systems. Of course, the smarter those products get, the more complex those testing activities become. At the same time, new regulations constantly come into effect to prevent faulty products reaching the consumer. This is adding even more burden on the testers that need to ensure the functional safety of those smart things. Read the Test management best practices: How to improve your testing efforts article by Chip Davis to find out more.
One of our business partners, CloudOne, has been running a series of blog posts on Industrial IoT on their site. Make sure you don't miss their informative and detailed posts:
What is Industrial IoT and Why Should I Care
How to Design, Test and Deliver Embedded IoT with DevOps
Connecting Industrial IoT Business Systems to Utilize Data
Why Device Messaging is Crucial to Industrial IoT
Where Industrial IoT is Built
CloudOne offers an IoT platform built to capitalize on your current expertise in plant and factory operations while bridging the gap between all of the other elements that are involved in connecting systems and products. Contact CloudOne today to find out more about how plant and factory operations can be made IoT ready.
Now THAT is a great question! IBM Watson IoT Support is a team of IBMers who are now part of the new IBM Watson Internet of Things organization supporting the tools makers like you need to build components and connected devices. IBM Watson IoT Support is focused on helping you, the makers, with your product questions by providing content relating to the various products covered by our new division.
Through our focused support of asset management and continuous engineering tools, we are here to provide you with the best support in the industry; to help you be successful with the applications and components to ensure your work on the connected devices in the Internet of Things brings you the right value.
The products we support here include:
IBM Maximo family
IBM Tririga family
IBM Rational DOORS family
IBM Rational DOORS Next Generation
IBM Rational Lifecycle Integration Adapters
IBM Rational Method Composer
IBM Rational Publishing Engine
IBM Rational Rhapsody family
IBM Rational Quality Manager
IBM MessageSight
IBM Rational Requirements Composer
IBM Rational Engineering Lifecycle Management
IBM Rational Team Concert

There's no change in the way you will obtain support for the products you already own, the only change you'll likely see is the addition of a few new social channels like this blog, our new Twitter account, and our new Youtube channel to help get you the right content at the right time. Our technotes can all be found in their same locations per product, and the process for contacting support to open a Problem Management Request (PMR) remains the same as well.
On December 4th 2017, we announced Now available: Continuous Engineering and Collaborative Lifecycle Management 6.0.5. IBM Rational Team Concert and IBM Rational Quality Manager also published their main highlights too. However, from an IoT Support perspective, many of us have been working hard to make improvements to areas where we know our clients have encountered issues.
The list below focuses not on the new product features, but instead, the key wins in the 6.0.5 release which will make life better for users and administators in particular.
Backups
There were two main focuses to address the complexity of backup strategies. There is now an interactive backup guide to assist you with the overall backup strategy of the CLM software stack.
Typically, like buses, two articles are now available. We wrote a specific article on backing up and restoring your DOORS Next Generation(DNG) indices.
We now strongly encourage you to backup your DOORS Next Generation indices so as to lessen the likelihood of needing to run a repotools reindex.
Windows VM users can now consider using alternative performance settings for DOORS Next Generation
We have focused on DNG backup strategy mentioned above, so as to ensure that we do not need to run repotools reindex. This was in part prompted by the desire for Windows Virtual Machine(VM) users to be able to use a DNG alternative setting for performance. The roadblock prior to this article was a VM's ability to handle this mode. If you have a reliable backup of your indices, the need to reindex should be greatly reduced, thus avoiding the known VM limitation . Contact IBM Support for more information.
Guidance on adopting IBM CLM configuration management across the lifecycle
During the same time frame, there was a large intiative to provide guidance on adopting CLM lifecycle configurartion management. Tim Feeney's blog explains the new Best Practices for CLM Usage Models for how to introduce, design and configure your component strategies across the CLM applications. It is recommended that you bookmark this page, alongside the Configuration Management FAQ
Validating and documenting on WebSphere Liberty Profile and Jazz Authorization Server (JAS)
It is now possible to authenticate using Smart Cards, or certificates (.p12) with Liberty:
Configuring certificate authentication for Rational solution for Collaborative Lifecycle Management on Liberty Profile
and with JAS, see related article: Configuring certificate authentication for CLM deployed with Jazz Authorization Server
We have also improved the formal IBM Knowledge Center on these topics, cross-linking so you don't need to find these additional resources: Configuring certificate and smart card authentication
Last but not least, Multiple User Registries with Jazz Authorization Server and SCIM documenting our support for all types of LDAP User registries with JAS and Liberty Profile.
Jazz.net previews
In case you missed it. Here's a reminder of the blog post highlighting our new Previews tool: https://jazz.net/previews/
In a preview, an expert guides you step-by-step through the various products in the IBM IoT continuous engineering and Collaborative Lifecycle Management solutions
Jazz Community sharing site:
A big thank you to the German User Group for creating a new public sharing site available to everyone - see Rolf Nelson's Introducing the Jazz Community sharing site article for more details
Have you ever had an IBM TRIRIGA L2 support person say something like "I cannot recreate the problem in an As Delivered environment."? Have you ever wondered what "As Delivered" really means? If so, this is the blog post for you!
First, some fundamentals. IBM TRIRIGA is actually comprised of 2 components. There is the application version (eg 10.3, 10.3.1, 10.4, 10.4.2.1, etc.) and there is the platform version (eg 3.3, 3.3.1, 3.4, 3.4.1, etc.) It is important to understand the difference between the two versions. The platform version is the base upon which the application version is built. This is why you could not have a 10.4 application version running on a 3.3 platform. For a 10.4 application, the platform must at least be 3.4. The only exception to this is with regards to the 4th numeric position of the version number. It is possible that there is a fix pack for the application only and no changes were required of the platform to implement that change. Another way to keep the application and platform versions straight in your mind is to remember that you can customize the application, but you cannot customize the platform.
Second, there are several tests the L2 engineer may perform while trying to replicate an issue. The first thing is to test to see if the issue exists in a later application release. Often this means that we are also testing with a later platform release. As mentioned previously, the only exception is if there is a fix pack for the application only, no platform fix was required to implement the application fix. The L2 engineer should also check to see if they can recreate the problem using the same application version as you. This means that we may be testing with a platform release earlier than the one you have in your environment. This is where we start getting into the realm of the As Delivered terminology.
Suppose you have a problem with your application and you know that your base version is 10.3, You may have customized the application, but the basis of that customization was the 10.3 application version. Based on this scenario, the L2 engineer would test with an environment that is on the 10.3 application AND the 3.3 platform. This is what we mean when we say "As Delivered." The installer for the 10.3/3.3 IBM TRIRIGA Application Platform when installing a new environment would result in an "As Delivered" 10.3/3.3 environment. In you environment, you may have a 10.3 application, but you may have a 3.4 (or later) platform. If we could not replicate the problem in an As Delivered 10.3/3.3 environment, we would then check to see if we can replicate the problem in a 10.4/3.4 As Delivered environment. If we cannot replicate the problem in that environment, that would be a strong indicator that the problem may have been resolved in the 10.4 application code. If we can replicate the problem in that 10.4/3.4 As Delivered environment, then it is possible that the platform code introduced the problem.
Now that you know what we mean by "As Delivered", you might want to consider creating some small environments that represent an As Delivered state based on your application version as well as your platform version. In a future blog, I will talk about the importance of setting up these types of environments.
Well, that would be a solution that involves the integration of IBM's Artificial Intelligence and the Internet of Things. 
Sugar Creek Brewery and IBM Watson IoT Platform - Learn how a brewery is using technology to help improve their bottling operations and the quality of its craft beer.
You can read the full story here:  AI and IoT Help Perfect the Brew at Sugar Creek Brewing Company
Do you know what your assets are saying? - Check out this video to learn how IBM's asset health insights solution helps you understand what your assets are saying using IoT sensors, historical data, and other data points, to optimize maintenance costs and increase uptime.
.
Welcome to the Cognitive Era - A new era of technology. A new era of business. A new era of thinking. A Cognitive Business is a business that thinks. A new era of technology is giving rise to a new era of business. Digital is not the destination but the foundation for a new era of business; we call it cognitive business, and IBM Watson is the platform. Today Watson is helping doctors re-imagine medicine, and leaders reshape industries as diverse as retail, banking and travel. And Watson is taught by industry experts, so their know-how can reach more practitioners.
There are quite a few ways to engage in extended learning in IBM and obtain both professional certifications as well as open badges recognizing your achievements and knowledge.  
For professional certifications surrounding the Watson Internet of Things unit, check out IBM's Professional Certification Program here: http://www.ibm.com/certify/certs/index_unit_wi.shtml
You may also want to investigate the IBM Open Badge Certification Program here: http://www.ibm.com/certify/badges.shtml
The Certified badge is awarded to IT professionals who have successfully completed the requirements associated with selected solutions, selected advanced/expert certifications and to individuals who have made significant contribution to the development of IBM certification exams. This badge is typically associated with the learner who has achieved and demonstrated an exceptionally high level of understanding of the topic represented by the certification. All IBM certification credentials can be shared on Linkedin (Watch Now). When a certification is eligible for a badge, that badge can also be shared on social media.  
Of course, you can also take a look at the IBM Skills Gateway and their use of the Open Badge system. What is an Open Badge? An open badge is a digital representation of an outcome or achievement. Open badges refer specifically to badges that adhere to an open standard being led by the Mozilla Foundation for recognizing and validating learning. They are secure, web-enabled credentials that contain granular, verified information employers can use to evaluate an individual's potential.  
IBM credentials are recognized, respected and valued globally in the IT industry, but communicating your credentials in today's ever-expanding online marketplace can be challenging. IBM has established this opportunity so you may easily and quickly share verified proof of your achievement wherever and whenever you choose. Where applicable, your IBM credentials will be represented by a digital image that contains verified metadata describing your qualifications and the rigorous process necessary to earn them.  
You can use the Find a Badge link to search and locate the badges you're interested in (here's a hint, use the Filter drop list to select "Watson" for all the Watson and IoT related badges available): https://www.ibm.com/services/learning/ites.wss/zz-en?pageType=badgesearch
Lastly, there is a great Coursera program that will guide you through using the Watson IoT Platform on Bluemix, and once completed, you can receive a certificate: https://www.coursera.org/learn/developer-iot/
There is even a Cloud Application Developer course which covers IBM Bluemix as well: https://developer.ibm.com/courses/all-courses/cloud-app-developer-cert-prep/
With so many options, we're certain you can find something that is just right for your own journey in the IoT world!  
MIT Technology Review:  Watson IoT and NASA - Listen to Tracy Van Houten from NASA Jet Propulsion Lab discuss the Mars 2020 project, IoT, design, and working with Watson IoT.  Tracy talks about using DOORS Next Generation as their main collaborative design hub for all design information.