The developerWorks Connections Platform is now in read-only mode and content is only available for viewing. No new wiki pages, posts, or messages may be added. Please see our FAQ for more information. The developerWorks Connections platform will officially shut down on March 31, 2020 and content will no longer be available. More details available on our FAQ. (Read in Japanese.)
with Tags:
ibm-iot
X
Utilizing Microsoft Excel with IBM Rational DOORS- Follow Chris Liverman as he takes you through utilizing DOORS and the DOORS database in doing impact analysis on DOORS requirements as well as update specifications and establish metrics using Microsoft Excel.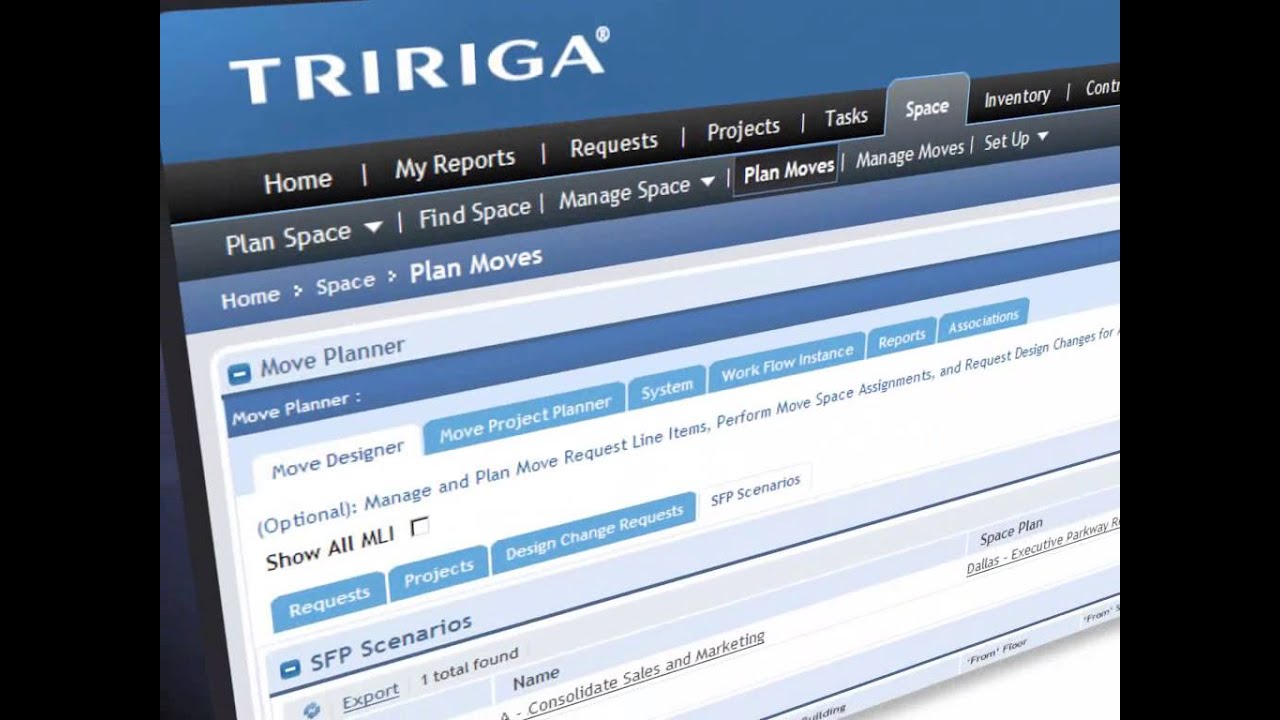 When TRIRIGA got started, the entire focus was to leverage web-based tools to improve process in Capital Projects. The short version was 'stop sending data to everyone and start bringing everyone to the data. This allows the entire project lifecycle to be captured in a more portable way. The benefit to the contractor is savings in time and money via improved communication and greater procurement visibility. The benefit to the owner and end users is better information about what was done during the project, when and why.
Over the years, we have added an additional layer on top of the TRIRIGA project record type called "Program". This new layer allows for greater funding control across projects and fits neatly with the observed behaviors of the majority of our institutional and government clients.
Understanding the value of project management is key to gaining value from the TRIRIGA Projects module. At the heart of a project, budgeting and task data are captured during the entire project lifecycle, allowing a given user a view into the pulse of the project. This information allows for more informed, more timely, decisions for both tasks and resource allocation. In addition, this real-time capture of plans vs actuals enable a clearer view of budgetary trends. Even more capability includes secondary functions, such as permitting, design control / validation, and formal risk management.
TRIRIGA Projects was developed and driven by necessity and has evolved into a powerful solution to capital project management that most organizations cannot live without.
The latest IBM Rational License Key Server White Paper discusses best practices for the IBM Rational License Key Server (RLKS) 8.1.4.
This detailed white paper is geared towards IBM Rational License Key Administrators with information about best practices version 8.1.4, as well as lower versions.
This whitepaper should be relevant to our Continuous Engineering focused clients running DOORS, DOORS Next Gen, DOORS WebAccess, Rhapsody, and Requirements Composer, since all IBM Rational products require a license of some type: http://www.ibm.com/support/docview.wss?uid=swg27046958
IBM has launched a completely new digital experience to get started with the Internet of Things.
This site is the single place where everyone can go through the learning, trying and buying experience of IBM's Internet of Things capabilities. Visit today to get started with the Internet of Things, try IoT Foundation, explore our solutions and offerings, and start playing with IoT for free.
You'll fall in love with the capabilities offered, and better yet: we can support you as you grow from 10 devices to millions of devices with our portfolio of IoT offerings.
Get started today by checking out the featured demos, piloting our IoT Foundation offering for free from the IoT website, and signing up for the stellar webcast session available.
From the IBM Redbooks' 5 Things blog, Moisés Domínguez García outlines 5 Things to know about code development.
From high-level coding concept to code delivery, Moisés tackles the complete paradigm and golden rules. Read more to get the outline view and bullet points, and then find further detailed information in the IBM Redbooks publication SG24-8286-00 Liberty and DevOps, continuous delivery and deployment environment.
The goal of developerWorks Premium is to help developers succeed in the Cognitive Era, so we are VERY excited to see the potential IoT benefits in developerWorks Premium announced earlier this week.
developerWorks Premium is a 12-month, all access membership to a unique combination of tools, skill building and partner networks. Developers get access to the entire catalog of Bluemix services, including IoT Real Time Insights service. There's also an online library of IoT-focused videos, books and podcasts.
To learn more watch the video below about dW Recipes.
At developerWorks Recipes from IBM, novices and experienced developers can access and contribute powerful IoT recipes. This step-by-step tutorial offers a head start on IoT or other applications that connect hardware, run analytics, use machine learning and more. Once you're ready, get started at https://developer.ibm.com/recipes/
Learn more: You get exclusive access to online content from Safari to develop marketable skills. And prove your cloud prowess with the complimentary certification exam to become a certified cloud developer.
Develop more: Get two powerful platforms to develop your applications. Use Bluemix access and credits to rapidly create your app. And, use SoftLayer VM credits to create your development sandbox in the cloud.
Connect more: With membership you become part of a select group. Network with peers and experts by engaging in online support communities and attending key developer conferences at steep discounts.
Sign up for developerWorks Premium today to do more!
IBM Internet of Things Workbench Overview - IBM Internet of Things Workbench quickly transforms your design into working code. http://ibm.biz/InternetOfThingsWorkbench
What is Internet of Things Workbench?
IoTWB is a cloud-based design tool for IoT System Integration engineers to visually design, integrate, simulate, test and deploy end-to-end Internet of Things systems. We are collaborating with IoT developers to understand the pain points, the needs and the opportunities in this space, and looking for innovative way to increase the quality and security of IoT systems while improving the productivity of IoT system development.
Initially, we are focusing on the following aspects:
1. Design & Simulate an end-to-end IoT System - rapid prototyping of IoT system using simple visual design techniques and verification of the system behavior via easy-to-use simulation.
2. Integration of device Software - the embedded device maker integrates detailed device designs with the overall system to verify interfaces are aligned and verify system level behavior.
3. Testing - from within their testing environment, the IoT developers uses IoTWB to validate test cases and perform system level testing before the real system is operational.
4. Design Based Security - ensure the devices and the overall system meet security best practices with minimal coding.
5. Analytic Services - the IoT developer can integrate a range of 'off the shelf' Analytic services into their system using simple APIs.
How can you be involved?
IoTWB is released as experimental service in IBM Bluemix and you can test it first hand by exploring IoTWB experimental service. We are looking for early IoT developers and organizations adopters that are willing to take this journey with us and influence the future of IoT systems development.
Want to learn more? Feel free to contact us at at fariz@us.ibm.com and we will be happy to engage.
Take Care, Fariz Saracevic (@FarizSaracevic)
IBM Internet of Things Workbench Product Manager
As seen on the Jazz.net blog: A DevOps transformation
Mario Maldari and Albert Tabachnik take you through the journey of a system test organization in transforming itself into a continuous delivery, DevOps model. In a DevOps Continuous Engineering environment, with accelerated timescales, it is ever more important to focus testing efforts on those features and platforms that are most critical to your customers. The Collaborative Lifecycle Management (CLM) system test organization challenged itself to transform to meet the demands of our business and our clients. We started off by analyzing our time investment, and shifting our focus to areas that needed greater investment. We optimized and standardized on a set of "Golden Topologies" that represent a core set of topologies used by our customers. We invested in our automated deployments, effectively streamlining our server setup and deploy process. We moved to a "solution test" model and streamlined our resources and test scenarios. Once the foundation of our transformation was laid down, we began automating our scenarios and running them daily in the pipeline, while allowing testers to focus on other areas. Overall, our transformation has allowed us to better react to how our development teams operate, as well as align our testing with how our customers deploy and use our solution...