The developerWorks Connections Platform is now in read-only mode and content is only available for viewing. No new wiki pages, posts, or messages may be added. Please see our FAQ for more information. The developerWorks Connections platform will officially shut down on March 31, 2020 and content will no longer be available. More details available on our FAQ. (Read in Japanese.)
with Tags:
ibm-iot
X
If you used to work on Real Estate Leases and Generate Payment Schedules before 3.4.2 you know that every time you need to copy a Payment Schedule, you would need to open the record, click More.. and click Copy.
As Copy was the only action on that More.. button, development made a decision to move this out and have it aside Copy and Copy&Close. The issue is that for base 3.4.2/10.4.2 the More button was removed and the copy one never placed in the form. It was fixed in 10.4.2.1, so in the following fixpack.
So you are going to test 10.5 for evaluating an upgrade and the copy action is missing. This was a regression fixed in the most recent 10.5 fixpacks.
I
f you have run into an issue while deploying the IBM TRIRIGA application in any of your lower environments (UAT, DEV, TEST), then you may have seen the Support engineer asking questions regarding your deployment window. In truth, we would rather have this information in advance of any production deployment, regardless if you have run into an issue that you report to the IBM TRIRIGA support team.
There are three reasons why it is important to get this information to the TRIRIGA support team. First, we may know of some potential issues that may crop up during the upgrade process, regardless of whether you are performing an application upgrade versus a platform upgrade. Second, when you have open PMRs with the TRIRIGA support team, those that could potentially impact your go-live timeline will be viewed with a more critically eye with regards to defects and the versions of either the application or platform. In both of these cases, there is a strong potential for a change in your implementation timeline. In the first case, the potential issues may require you to upgrade to a later release where the problem was resolved. In the second case, you may have identified a previously unknown issue that cannot be resolved with any existing releases and may require a fix pack release to the application and/or platform release to which you are upgrading. The third reason why it is important to know your implementation timeline is to insure resources are prepared to respond during your production roll out. While the support team is prepared to respond on a 24/7 basis regardless of any implementation schedules, we need to insure that development resources are aware and also prepared should a problem occur during your production implementation.
Just as you would rely on your internal resources, the TRIRIGA support teams are also resources on which you need to rely during your upgrade processes. Keeping us in the loop early on in your process will allow us to work with your implementation team as a single team rather than a separate group with whom you only need to tap when an emergency arises. Our early involvement is meant to prevent such emergencies and make the upgrade process proceed as smoothly as possible.
In the weeks ahead, I will be generating communication templates for the TRIRIGA support team to insure we begin to get deployment information from you, our customers. It is my hope that this blog provided you with sufficient insight into why this information is critical to your success during the upgrade process.
Maximo Watson Reactive Work Storybook- Highlights use of Maximo Asset Management with Watson Analytics using Watson's Storybook feature.
Storybooks enable you to organize and present your Maximo data explorations, influencers and dash boards in a centralized view. By navigating thru the Storybook pages, incredible insights are immediately visualized and consumed.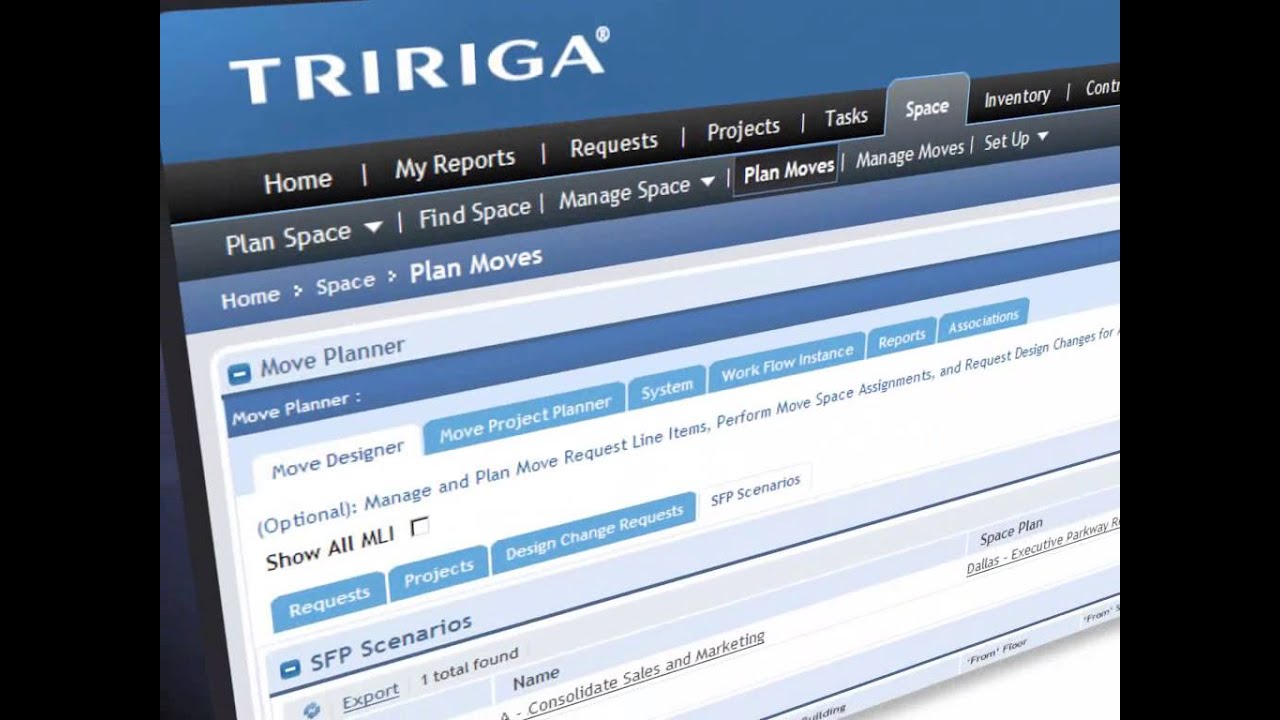 The TRIRIGA application can be supported using Weblogic, Traditional WebSphere (tWAS) and WebSphere Liberty as application servers, but what is this WebSphere Liberty application server?
When TRIRIGA discontinued using JBOSS, many clients lamented over losing a light, low cost but efficient application server for running TRIRIGA. In its' place came WebSphere Liberty, a lightweight version of the traditional WebSphere application server. Starting with TRIRIGA release 3.4.2 in the summer of 2015, WebSphere Liberty is now packaged and shipped with TRIRIGA and can be installed through the TRIRIGA platform installer. Now it begs the question, what is the difference between full blown traditional WebSphere and WebSphere Liberty and why would I use one over the other?
Traditional WebSphere is a full blown application server with many features including deployment manager, node manager, and administration console functionality. Usually, companies who deploy it have a dedicated team that has the knowledge of Traditional WebSphere and has support for it. For smaller operations or organizations without WebSphere knowledge, the software may be too complex and too expensive to run. Given the large, complex nature of Traditional WebSphere, it can take a long time to even install it. Even longer if you are using multiple servers because you need to install WebSphere on each server you are using. TRIRIGA only needs a small portion of what WebSphere has to offer and does not support some of the more complex functionality anyway. So if you do not need something on that level, why use it? Why not go for the simplified version?
WebSphere Liberty is a light weight version of Traditional WebSphere. It does not have nearly as much overhead, nor does it require a dedicated team to install, run and support, like its' bigger brother. The beauty of Liberty is that comes with TRIRIGA and is very easy to install! Not to mention it does not take long to install compared to Traditional WebSphere. The TRIRIGA installer includes Liberty so when you run the TRIRIGA install, you have the option to install Liberty without any additional files. When you select Liberty in TRIRIGA, it makes the process seamless. There is no console to worry about. Liberty has all that TRIRIGA needs to run. After the install is complete, all you do is start up and batch file and you are up and running.
I bet you might be wondering; I need to use Traditional WebSphere because we are using SSO and I may not be able to use Liberty? Au Contraire. You are able to configure TRIRIGA 3.4.2 and greater on Liberty with Microsoft IIS and Active Directory. For details on that, I will direct you to this wiki for information on that.
https://www.ibm.com/developerworks/community/wikis/home?lang=en#!/wiki/IBM%20TRIRIGA1/page/TRIRIGA%20on%20WebSphere%20Liberty%20-%20SSO%20with%20IIS%20and%20AD
Can Liberty be setup as a service like Traditional WebSphere? This is a bit more complicated and I encourage you to check out a colleague's blog entry on this subject.
https://www.ibm.com/developerworks/community/blogs/iotsupport/entry/TRIRIGA_and_the_WAS_Liberty_Profile_that_does_not_want_to_be_a_service?lang=en
In the end, you need to decide what will best suite your needs. In some rare cases, Traditional WebSphere maybe the way to go, for example if your company has a dedicated WebSphere team but in most cases, Liberty will work best. It's good to have options and know what the benefits are. To help you understand the benefits, you may want to look at this wiki page.
https://www.ibm.com/developerworks/community/wikis/home?lang=en#!/wiki/IBM%20TRIRIGA1/page/Choose%20Liberty%20over%20Traditional%20WAS
A tip for troubleshoot a report in Tririga that is not returning data as expected
Note: This tip can be used with reports from the System Reports tab in My Reports or Report Manager.
You can follow the steps below to troubleshoot Tririga reports and see if the SQL returns data:
In the Tririga application, choose either Tools, and from there choose Report Manager; or simply click on My Reports. From here you will see the following tabs: My Reports, Community, System Reports, and Administration.
Choose the System Reports tab and search for the report that you are needing to troubleshoot by clicking on the report title. The report will open in a new window.
Once the report is open in the new window you will see multiple tabs across the top, one of these will be labeled, Advanced. Click on the Advanced tab and on the top right you will see some buttons for Run Report, Save, etc. Under these buttons you will see links that you can click, one of these is labeled, Export Sql.
Click the Export Sql link and a pop-up window will come up with options to open or save file. You can do either of these, if you save the file make note of where you save it and what you name it as you will have to find it for the next step. Once you have the SQL for the report that you are troubleshooting, you can log out of the Tririga Application if you wish.
Now you will log in to the Tririga Administrator Console to test the SQL that you captured against the Tririga database. Once logged into the Admin Console, choose Database Query Tool from the list of managed objects on the left of the screen.
Now, copy the SQL you saved or opened and click in the SQL Query section of the screen and then right-click and choose Paste.
Once the query is pasted into the SQL Query section of the window, click the Run Query link at the top of the window. If the SQL returns data it will be visible just below the Rows to Return.
If the report SQL does not return data, then that explains why the report is not returning data, there is no data for the report to display. Add data and test the report again, the report should return data if the SQL does.
If the SQL returns data but the report does not display data, this is likely a report problem. To troubleshoot this, refer to information available online or contact support.
We sometimes hear in support, that TRIRIGA performance is slow. No other details are given. That doesn't help us out a lot. We need to know more, like what was going on at the time that? Is it impacting the entire system or just one area?
Performance of TRIRIGA is a bit complex. and there is rarely any one thing that can be done to improve performance. Performance can be impacted by hardware, network connectivity, software versions, queries, indexes, customizations, configurations and more. The answer to performance concerns is often solving some combination of these things. But some things can be reviewed to help point you into a direction where to look and what to do.
Some things like hardware and network connectivity are out of our control and need to be reviewed by your own IT department or a business partner to perform a health check or performance analysis on your system. We do provide a list of minimum hardware requirements that TRIRIGA should be running on in our installation guides. We also have a compatibility matrix to show you what configurations are supported for your particular version here: https://www.ibm.com/developerworks/community/wikis/home?lang=en#!/wiki/IBM+TRIRIGA1/page/Archive+of+IBM+TRIRIGA+Support+Matrices
To help diagnose the problem, TRIRIGA has performance logs that can be enabled, retrieved and analyzed. There is a wiki page that describes the process of enabling the performance log files as well as analyzing them, which can be found here:
https://www.ibm.com/developerworks/community/wikis/home?lang=en#!/wiki/IBM%20TRIRIGA1/page/IBM%20TRIRIGA%20Application%20Platform%203.x%20Performance%20Log%20Analysis
The wiki will walk you through how to enable the performance log and then analyze the output.
In case of performance concerns, TRIRIGA Administrators should ALWAYS review best practices to ensure they are following recommendations before entering a PMR. The wiki regarding Performance can be found here: https://www.ibm.com/developerworks/community/wikis/home?lang=en#!/wiki/IBM%20TRIRIGA1/page/Performance
Once you have the performance log, you can create the following pivot table to help identify where something is taking too long.
Generally, if something is taking longer than 10 milliseconds then it is taking too long to. For instance, in this example, you can look at the query for the report and see if it is optimized correctly. You may need to look at your database to see if anything needs to be adjusted at the database level.
It should be noted, that if you are using multiple servers in your environment, you would need to access the console from the server that is having the problem. If you have 3 UI JVM's and 2 process servers, where one of them is the workflow agent and you know you are having issues with workflow performance, then you would access the console from the server that has the WF agent running.
So using the performance log can help you identify what could be taking so long and if you enter a PMR that is something that can help us out as well. It is important to remember, that TRIRIGA Support is committed to every clients success, however; performance is not typically covered as part of the support agreement. Our goal will be to help point you in the right direction but since most performance inhibitors are unrelated to TRIRIGA, the support team cannot commit to resolving performance related issues. We may advise you but the resolutions are often up to you.
You may encounter an issue where the MS Outlook Reserve Add-In is not functioning properly. What you see is that the Book Selected Room button flashes briefly nearly off the page such that you can only see the left edge, then the Book Selected Room button disappears. Also the Book Selected Room button at the bottom and most other controls never come in to focus. Other controls do not function and no reservations can be made.
Following is an image of the MS Outlook screen in question.
This may be caused by a configuration of Registry and IE Compatibility Mode setting.
Resolving the problem
It is necessary to ensure that the correct registry entry exists AND that Internet Explorer Compatibility Mode is not set.

The registry location is different depending on whether you are running 32 bit or 64 bit version of MS Outlook.

With 32 bit Outlook, this is the registry key that will matter:
HKLM/Software/Wow6432Node/Microsoft/Internet Explorer/Main/FeatureControl/FEATURE_BROWSER_EMULATION

With 64 bit Outlook, this is the registry key that will matter:
HKLM/Software/Microsoft/Internet Explorer/Main/FeatureControl/FEATURE_BROWSER_EMULATION
Here is a link to the Microsoft web page that describes the FEATURE_BROWSER_EMULATION registry entry. The additional links in the "For more information" section also provides helpful information about Microsoft's recommended use of the key.
https://msdn.microsoft.com/en-us/library/ee330730%28v=vs.85%29.aspx#browser_emulation
Planning for a new install or migration of an existing IBM Tririga install can be a complicated endeavor because there are so many different possible configurations for the IBM Tririga n-Tier architecture. Below are some links that will help you with your planning.
This is a lot of information to go through, but taking the time to review this information during your planning phase of your install or migration will allow you to make informed decisions based on your intended use of the IBM Tririga product and plan accordingly.
Having been on the customer side of the IBM Support dialog, I often wondered why I was always asked for version information for my PMRs. Now that I have been working on the IBM TRIRIGA Support team, I understand why. The purpose of this blog will hopefully shed some light on this for the customers as well as improve the customer experience with the IBM TRIRIGA support team.
What the IBM TRIRIGA support team will be doing in the weeks ahead to help make things a bit easier is ensuring we have up to date information about customer versions of the IBM TRIRIGA Application Platform, IBM TRIRIGA CAD Integrator (if applicable), and other third party components required for a running the TRIRIGA application. To that end, we will be asking for information from you if you open a PMR without including the version information for the IBM TRIRIGA issue (whether it is an application, platform, or CAD Integrator issue). Additionally, if you do not indicate what environment this issue applies to and the associated version information for that environment, we will ask for that information as well.
What you can do to help is to provide this information up front when you open a PMR. I suggest keeping a document with the environment configuration information. Having been on the client side of this picture, I know how I ended up making the IBM PMR process easier for me. Knowing that I would be asked version information right out of the gate, I kept a document which had the version information for the main product as well as versions of other products in our configuration that could have an impact, in any possible way, to the problem being reported. I found that this greatly smoothed out the initial response from the support team I was working with and also led to quicker turnaround time on the PMRs I submitted. While I cannot guarantee that the PMR turnaround time will be significantly improved, it should at least reduce multiple communications regarding the configuration of an environment. The main reason for back and forth about version information that I have seen is that the support team assumes the information provided will be all that is initially required to work the problem. While working and researching the issue, we may come to find that we need some additional version information (think operating system, 3rd party tool versions, etc...). Having the information up front when you open the PMR should prevent this from happening.
What I, and the rest of the IBM TRIRIGA Support team will do is look for this information on any new PMRs. If the information is provided in the PMR, we will check to see if the information has been stored on a customer record that we have set up in a tool we share with our L3 engineers. If you provide information and that customer record is not up to date, the engineer will update the information based on what was provided when the PMR was opened. If the information is NOT provided in the PMR, the engineer should ask for all of that information. I know that several of our clients are already familiar with that process and are providing that initially. We will do our part to smooth this part of the PMR process.
If you found this information helpful, please be sure to "like" it and be on the watch for my next blog regarding deployments.
You might encounter some problems where the Lifecycle Project Administration (LPA) projects and templates are missing, or application dashboards are not loading post upgrade activities or any sudden database or application failure.
The direct solution is to run re-index for the application. This will regenerate the metadata (query triple store and Lucene text store indexes) required to load the page.
Error:
Error instantiating the template....
Error deploying predefined templates....
Example (click the images below for larger views):
In-case the indices are corrupt or missing, error seen on LPA admin page:
Post jts reindex done, the LPA templates and projects will be visible now.
For LPA templates, the metadata is in the jts application, so just reindex of jts will help.
Note: Collecting logs will not help you and either run the firebug to troubleshoot further.
For Dashboards, run it for JTS and the corresponding application.
repotools-jts.bat -reindex teamserver.properties=conf\jts\teamserver.properties scope=all
http://www.ibm.com/support/knowledgecenter/SSYMRC_6.0.1/com.ibm.jazz.install.doc/topics/r_repotools_reindex.html
Important: You must shut down the server before you run the command.