The developerWorks Connections Platform is now in read-only mode and content is only available for viewing. No new wiki pages, posts, or messages may be added. Please see our FAQ for more information. The developerWorks Connections platform will officially shut down on March 31, 2020 and content will no longer be available. More details available on our FAQ. (Read in Japanese.)
with Tags:
ibm-iot
X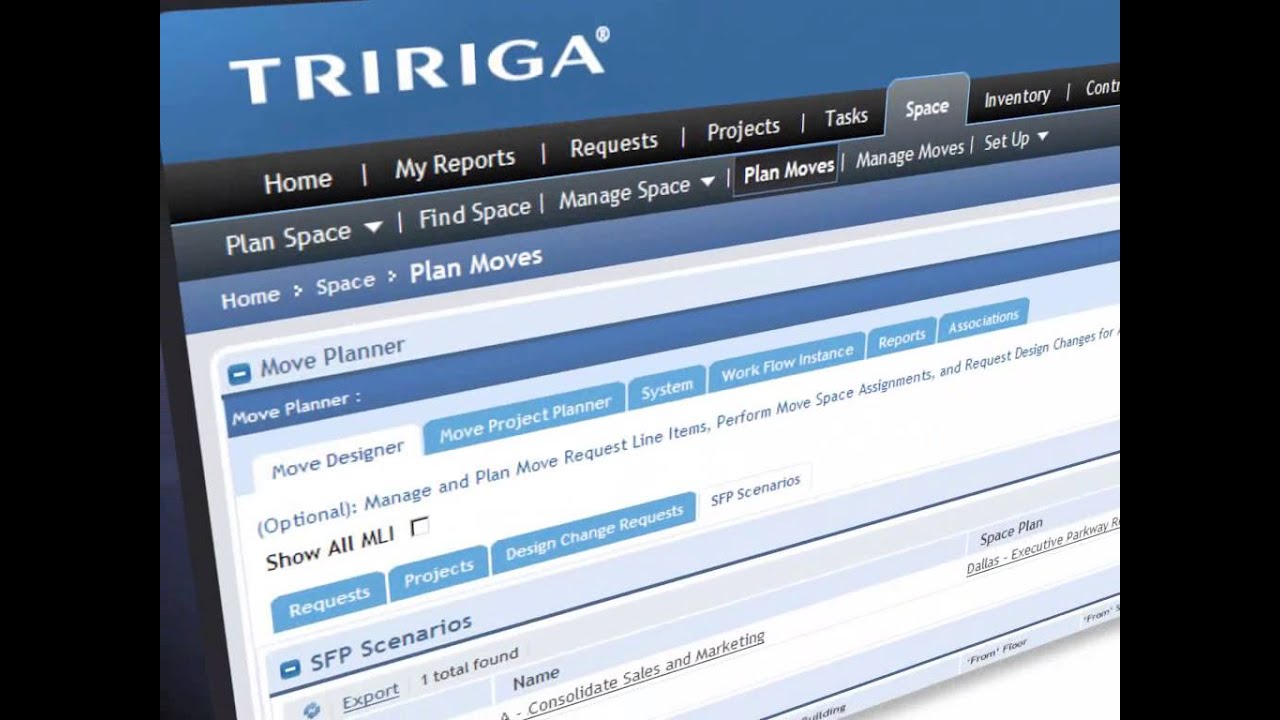 If you have installed IBM Tririga with WebSphere Liberty Profile, you may find a need in the future to update the JAVA version you are running in WebSphere Liberty Profile. If you need guidance on how to do so, please refer to the following documentation:
http://www.ibm.com/support/knowledgecenter/SS7K4U_8.5.5/com.ibm.websphere.wlp.zseries.doc/ae/twlp_admin_customvars.html
If you need additional assistance please contact support.
DOORS 9 - Discovery Links and Baseline
When DOORS 9 is integrated with Rational Quality Manager, Rational Design Manager or Rational DOORS Next Generation, it uses Discovery Links to link DOORS requirement to other Artifacts.
This means that DOORS does not store any of those links but it queries the other tools to know if there are links to DOORS requirements. Here is more details about discovery links : http://www.ibm.com/support/knowledgecenter/SSYQBZ_9.6.1/com.ibm.doors.install.doc/topics/c_backlinks_linkdiscovery.html
Baseline is one of the main feature in DOORS. As those OSLC links are not stored in DOORS, what about those links in baselines ?
Unfortunately those OSLC links are not displayed in DOORS baseline:
Baselined objects have different URIs than the original object URIs. When creating a baseline in a module, DOORS does not create new links from the baselined objects to the OSLC provider. Even if DOORS created the links, there is no way to make these links immutable/read-only.
To summarize, OSLC integration doesn't support baselines.
Get next-level insight! 
World of Watson incorporates the kind of information you gained from IBM Insight — the tools to get the best out of your data — and raises the game. You'll see how Watson's capabilities give you an unprecedentedly broad view of your business, its competitive landscape and what it takes to make your customers act. 
Key topics include:
Watson IoT platform, predictive maintenance, quality and warranty, IoT for Industry, edge analytics, Blockchain, IoT and weather
Check out the featured sessions!
EXPERIENCE innovation you can touch! 
Where else will you will see a cognitive dress, use your own cognitive concierge or kick the tires of a Watson self-driving car? Get inspired by case studies and groundbreaking research, then see what Watson can do for your business and its customers. 
Register today so you don't miss out: http://www.ibm.com/software/events/wow/registration/index.html
IBM Service Request Quick Start - This 3 video playlist, beginning with the topic "Site Technical Contact 101" is provided to help you navigate the Service Request tool on IBM.com for opening PMRs electronically. The next two videos on the list are: "Using IBM Service Request on your mobile device" and "Creating reports about software service requests with Service Request (SR)". Start with the first in the series below and follow the prompts at the end to continue watching the rest in the same window:
Information regarding planned End of Support (EOS) dates for IBM products is documented in Software Support Lifecycle. The Announcement letters are also published to provide advanced notification of upcoming EOS updates.
EOS information is available in advance of planned dates to provide you with sufficient time to start planning your upgrades to newer product versions. When planning your upgrades, you should review the product versions you currently have installed and check to see if they have reached (or are nearing) their end of support. Below is a list of the most recently announced End of Support dates for some of our Watson Internet of Things products:
| Program number | Program release name | VRM | Withdrawal from support date |
| --- | --- | --- | --- |
| 5724-V04 | IBM Rational Team Concert™ | 4.0.x | September 30, 2017 |
| 5724-V10 | IBM Rational Quality Manager | 4.0.x | September 30, 2017 |
| 5724-W87 | IBM Rational Requirements Composer | 4.0.x | September 30, 2017 |
| 5724-X70 | Rational Rhapsody® (IPLA) | 7.6.x | September 30, 2017 |
| 5724-X79 | Rational Publishing Engine | 1.2.x | September 30, 2017 |
| 5724-X82 | IBM Rational DOORS® | 9.4.x | September 30, 2017 |
| 5725-D80 | Rational Rhapsody Design Manager | 4.0.x | September 30, 2017 |
| 5725-F21 | IBM Rational Collaborative Lifecycle Management | 4.0.x | September 30, 2017 |
| 5725-H85 | Rational Engineering Lifecycle Manager | 4.0.x | September 30, 2017 |
| 5725-I05 | IBM Rational Lifecycle Integration Adapters | 1.0.x | September 30, 2017 |
| 5725-I49 | IBM Mobile Development Lifecycle Solution | 4.0.x | April 30, 2018 |
---
Further information about the withdrawal from support dates for the above listed products is available in Software withdrawal and service discontinuance: IBM Middleware, IBM Security, IBM Analytics, IBM Storage Software, and IBM z Systems select products - Some replacements available.
To help you get a better understanding of the stages of the IBM Product Lifecycle, including End of Support, refer to this video: What are the IBM Product Lifecycle and EOS?
You can also stay up to date by subscribing to the lifecycle news feed or download lifecycle date in XML format to import into your spreadsheet program or custom data processing application
Join the Community Discussion! 
IBM is making support content even better, with your help! Our new "Community Discussion" feature is now live on select support content.

When you access support content, you might see a new "Community questions and discussion" feature at the bottom of technotes and other docs. As we encourage deeper social engagement across IBMers and clients alike, enabling this feature supports open discussions and allows us to use our social capabilities to deliver and discover solutions in a community-based format.

This new feature bridges the gap between formalized content and social discussion. By encouraging discussion that is associated with content our clients, Business Partners, and IBMers can openly share their experiences and expertise. These discussions are now enabled from within the technote, and are findable and answerable through our dWAnswers forums. By opening a window to forum threads within our formalized content, we can help highlight solutions to known issues and solutions, and find solutions to issues that are not yet solved.

Watch the video below for more information about this great new feature, then join in the conversation and share your expertise or questions as it relates to the support content you need!
Have you have ever had performance issues with loading data into your location hierarchies? Or making large changes to hierarchical data? Are you reorganizing your company, adding new departments, moving or combining others? Is it taking a long time to process these changes?
When an update is made to the hierarchy, the entire tree is rebuilt. So if you have multiple updates you are making, it is rebuilding the entire tree. If you have a rather large tree with many layers or branches, this could be quite time consuming and frustrating while you wait for it to update. Do not fear! There are some things that can be done to make it less time consuming!
One of the things to look at is in your Admin Console. You would go to Cache Manager and look for System Cache Processing Mode. By default this is set to Normal.
You would want to set this to Data Load Mode and then click on Change Cache Processing. It is worth noting that when using Data Load Mode, it will not update the tree but it will be faster to process because it is not updating the tree after every single update. Once the process is done, the tree can be rebuilt once and not after every update.
You don't have to necessarily go into the Console to set that every time you are adding something into a hierarchy or making an update. If you have a workflow that is currently used to process your hierarchy inserts and/or updates, you can add a custom task to turn on Data Load Mode and then turn it back to Normal after your processing is complete.
To set it to Data Load Mode, in the custom task, you would set the class name to com.tririga.platform.admin.cache.web.CacheProcessingCustomTask
$SetDataLoadMode
To set it back to normal, in the custom task, you would set the class name to com.tririga.platform.admin.cache.web.CacheProcessingCustomTask
$SetNormalMode
An example of how you would set this up in workflow is demonstrated in the screen shot below.
For additional information regarding custom tasks, you can reference the following wiki:
https://www.ibm.com/developerworks/community/wikis/home?lang=en#!/wiki/IBM%20TRIRIGA1/page/Using%20Data%20Load%20mode%20for%20Hierarchy%20Record%20Processing
Introduction to Maximo Work Centers (Part 1): Business Analyst- Starting with the Maximo 7.6.0.5 release, innovative, visual work centers are available enabling Maximo users to view and act on a variety of Maximo data and actions. This video introduces Abby, a Business Analyst. In her work center, she analyzes Maximo business data thru KPIs, Charts and the powerful new integration to Watson Analytics! Created by Pam Denny, IBM Analytics Architect  
Continue on to the rest of the series below, or simply play next in the embedded video above:
Maximo Work Center: Business Analyst (Part 2): Exporting data to IBM Watson - This video recording is the 2nd in a series for the Maximo Business Analyst Persona, Abby. This video explores the the delivered data sets focusing on critical Maximo business areas. It then details how the data sets can be exported to csv files - or exported to IBM's Watson Analytics. Once the Maximo data is in Watson, you can utilize the life changing data quality, refinement, exploration and other components of Watson! Created by Pam Denny, IBM Analytics Architect  
Maximo Work Center: Business Analyst (Part 3): Data Quality in IBM Watson - This video recording is the 3rd in a series for the Maximo Business Analyst Persona, Abby. It explores a Maximo data set's quality in Watson, and reviews the 1 to 100 data grading system. It then highlights how individual attributes within the data set are grading - and why data quality is critical to the success of your business. Demo by Pam Denny, IBM Analytics Architect  
Maximo Work Center: Business Analyst (Part 4): Data Exploration in IBM Watson - This video recording is the 4th in a series for the Maximo Business Analyst Persona, Abby. In this video, the 'Explore' capability of Watson is demonstrated. Utilizing Watson's Natural Language features, Abby, the Business Analyst is lead thru an exploration of her Maximo data sets. A variety of questions are presented to her in which she can quickly select to view Maximo data visually and dynamically. Abby can modify chart types, add filters and save content for future re-use. Additionally, Abby is presented with information she may otherwise not have evaluated as Watson learns from her investigative actions. Demo by Pam Denny, IBM Analytics Architect  
Maximo Work Center: Business Analyst (Part 5): Data Influencers in IBM Watson - In part 5 of this series, the predictive component of Watson is highlighted with the reactive work order data set. Influencers of individual data attributes are identified enabling a business analyst additional data points for her analysis. Demo by Pam Denny, IBM Analytics Architect  
Maximo Work Center: Business Analyst (Part 6): Data Assembly in IBM Watson - The last component of the video series highlights the Assembly component in Watson. Using the reactive work order data set exported from Maximo to Watson, this video highlights how you can quickly create visual, dynamic dashboards with new or saved chart content. You can then save and share the data analysis content. Demo by Pam Denny, IBM Analytics Architect  
In order for the Maximo Tririga Integrator to work properly and have updates done in Tririga be updated in Maximo a Maximo System Property must be set. This property name is, "mxe.int.keyresponse".
More information on this Maximo system property can be found here: http://www.ibm.com/support/knowledgecenter/SSZRHJ/com.ibm.mif.doc/reference/r_mif_sys_props.html
To set the system property, you can follow the steps below:
From the Go To icon Go To menu on the Navigation Toolbar, select System Configuration > Platform Configuration > System Properties.
On the System Properties window, search for the system property that you want to modify (Property Name: mxe.int.keyresponse). To search, open the Filter and type the property name in the filter field in the Property Name column. Then press Enter.
Click View Details View Details icon next to the property name to display the Global Properties Details section of the window.
Enter the property value in the Global Value field (If this is a 0, this is why your integration form Tririga to Maximo is not working, set it to a 1.).
Click the Save button.
Select the checkbox next to the property that you just modified.
Select the Live Refresh action.
Click OK.
Once this update is complete, test your Maximo Tririga integration to make sure updates now work as they should. If they do not, please contact support.